T
oday, I'm keeping it short and simple.
Why, you ask?
Because it's Friday and let's cheers to that 🙂
This is not exactly a recipe, but I thought of doing something different today — and that is sharing my food memories with you, which includes natural floral infused "teas".
This is not "tea" per say. The only similarity is the steeping technique to extract and infuse flavors into what we know as plain 'ol boring water.
And the best part? Not only this is decaf, its usually a crowd pleaser with colorful petals floating around.
Pretty food and drinks are a must on my list. Oh so vain.
I grew up in Malaysia where long hot and humid days requires a huge amount of water intake. Every now and then, Mom would steep different floral, fruits and citrus water for us. In fact, even barley water was on the menu. It's known to have a "cooling" effect to the body.
Flavored water definitely encourages a lot more daily water intake, which makes it the perfect summer thirst quencher.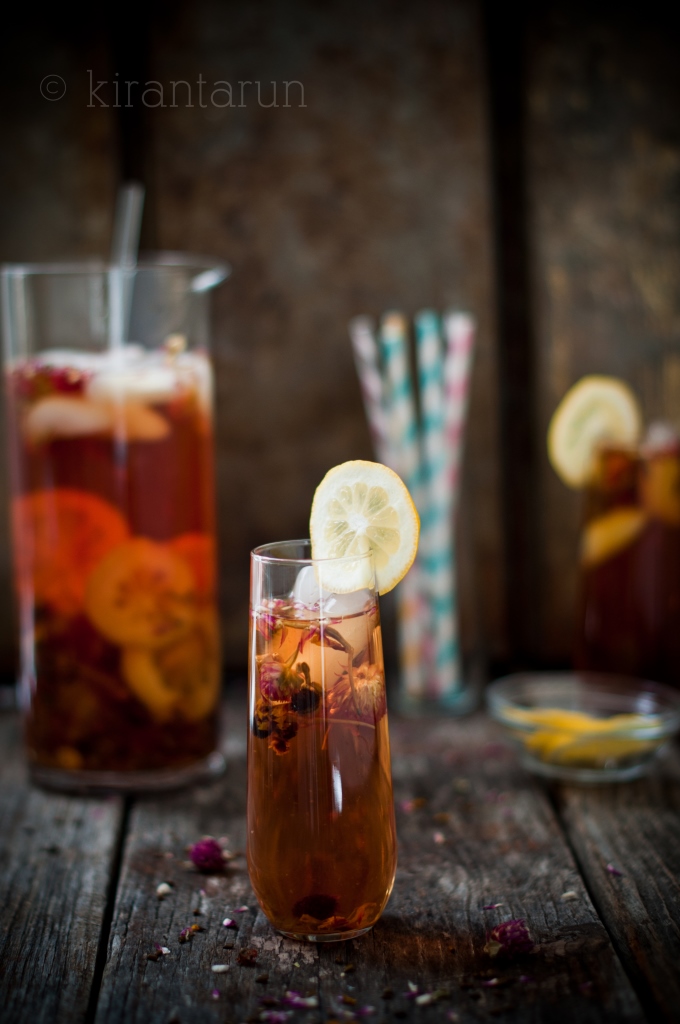 Print This Recipe
Ingredients:
4 heaping tablespoons (or 4 teabags) of favorite loose floral "tea"
8 cups of hot water
1 whole lemon, thinly sliced
ice cubes
Directions:
In a huge pitcher, add loose floral tea and hot water. Allow to steep and bring to room temperature, before adding sliced lemon.
Refrigerate until cool.
To serve, add some ice cubes into tall glasses and top it with chilled "tea".
Garnish (optional): slices of lemon.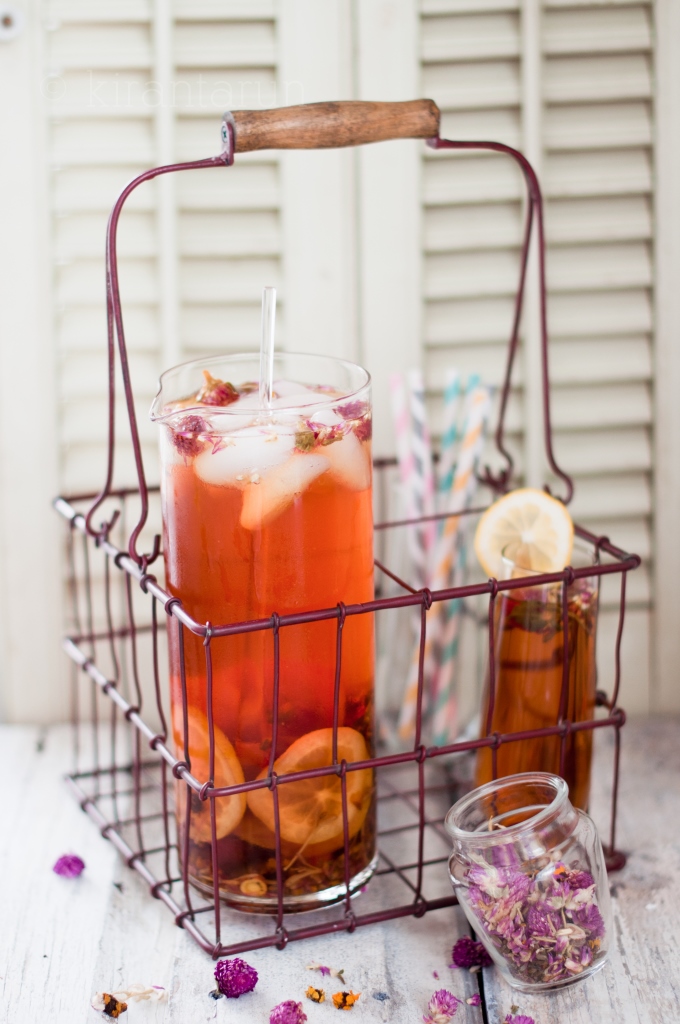 You can source floral "teas" from your local Oriental/Asian supermarket or online. It usually comes in variety of combinations and dried — which lengthens the shelf life. There's a slew of options to pick from. Go for the usual suspects. And if you are adventures, try roses and different blooms that tickles your taste-buds.
Go for the ones that are organic that ensures its pesticide (chemical) free. Unless, you don't care. For that matter, I'm not here to judge you 😉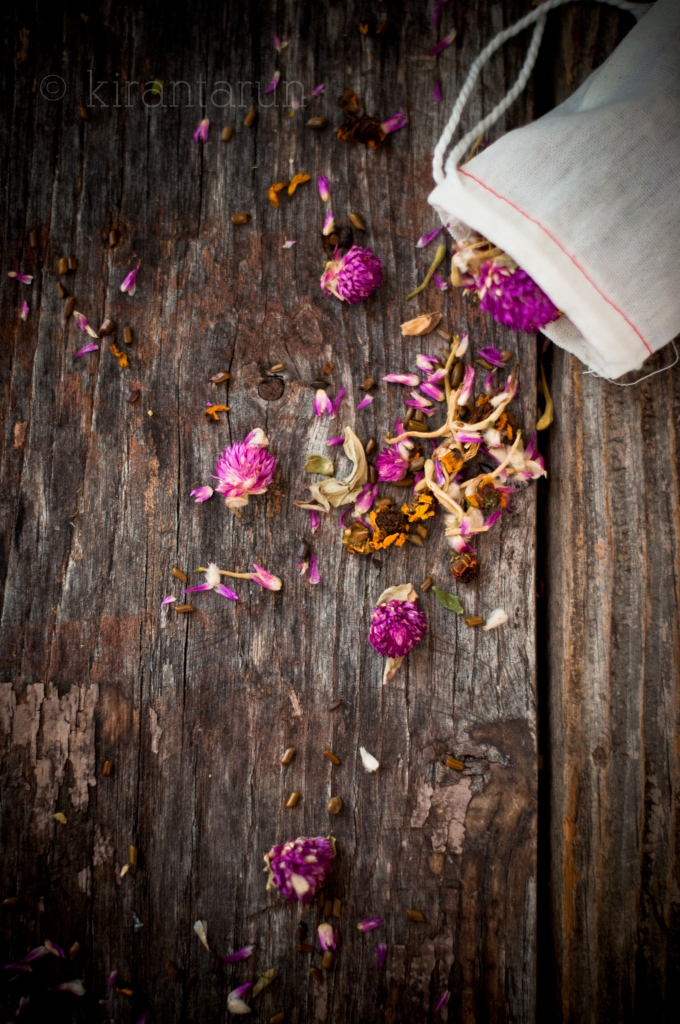 Can't wait to make my next batch of favorite floral water: chrysanthemums & basil seeds or cool barley with basil. Oh my yum!
Have you tried floral flavored water before? How about barley water?