W
e are home!!
Yippeeee!!!
And it's Friday!!!
Yippeeee!!!
Do we need anymore reasons to celebrate because I can't seem to explain the seemingly outrageous use of exclamation points 😉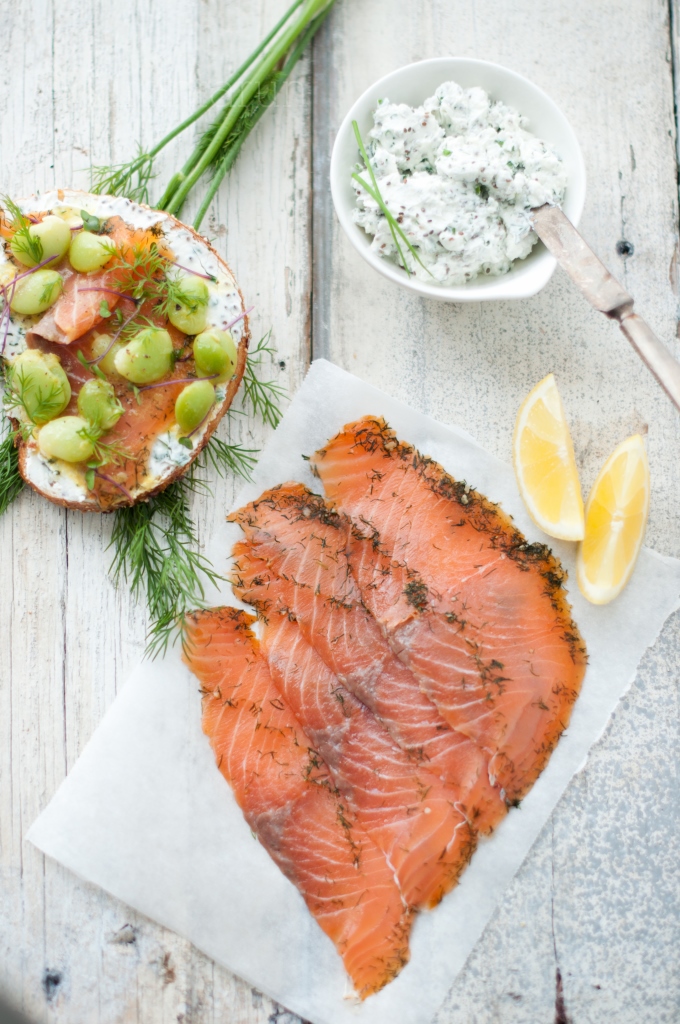 Oh yeah, another reason to celebrate is being ALIVE!
While en-routing from LA yesterday, I had a terrible experience in the plane while we were landing. It was swaying so much. There were terrible turbulence due to high winds and as we approached the runway to land, the plane was so shaky!
The mere thought of landing seemed nightmarish. And unfortunately, the silence from cockpit definitely had my stomach in knots. A word from the pilot could have definitely calmed many nerves while landing.
While I await for anyone to utter "brace yourselves for a rocky landing" through the PA system, I recalled closing my eyes and saying my final prayers and goodbyes.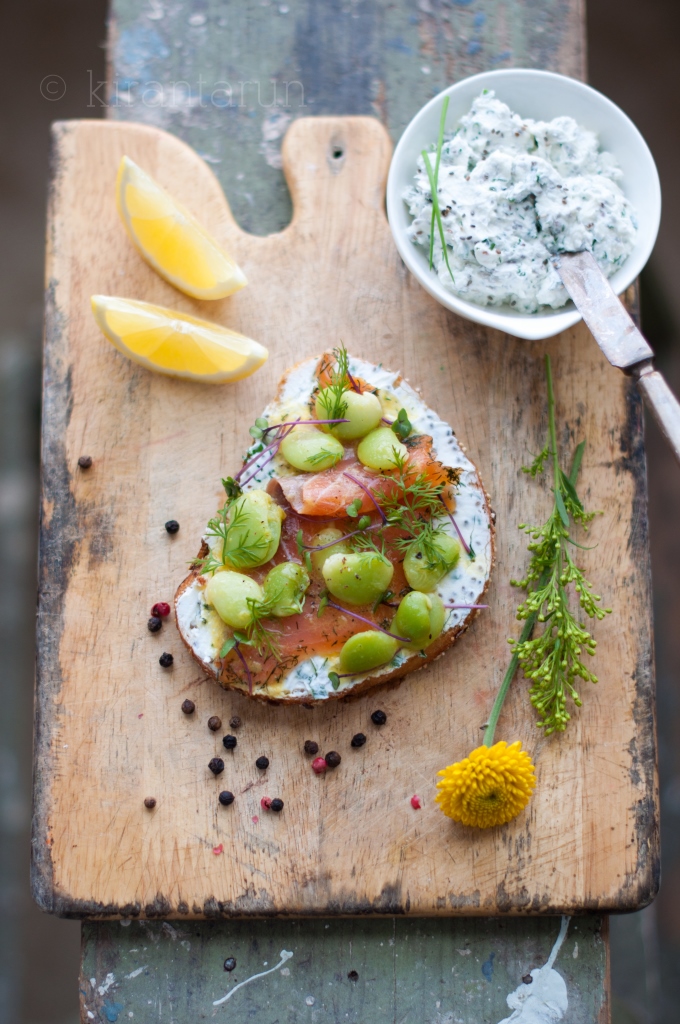 And then we landed — not without drama. It was so rocky and hard and its felt as though the plane split into two or crashed into a big ball of flame.
Negative thoughts definitely ruled that evening.
"Thank you lord for keeping us save" — and I was certain many uttered this sentence over and over again that evening.
As soon as we were given permission to use our phones, I immediately rang the Husband to tell him how much I love him. And how much I love life.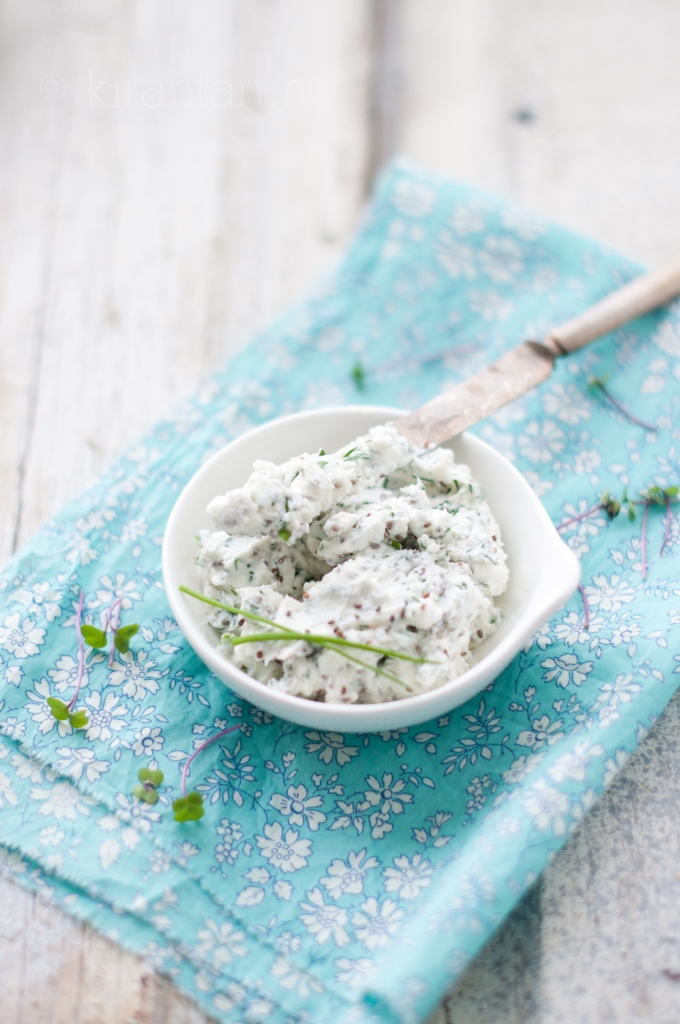 I didn't plan this post to be a Debbie Downer today. Nor was I prepared for a nerve-wrecking experience. This incident definitely reminded me to be more humble, grateful, prioritize and spend more valuable time with my loved ones — all for this LIFE.
Food definitely played its part in comforting wrecked nerves. And I'm grateful for that too 🙂

Print This Recipe
Ingredients:
1 tsp lemon zest
1/2 lemon, juiced
1 tsp mustard
pinch of salt + black pepper
1/3 cup walnut oil
1/2 cup fresh lima beans
Bread of choice, sliced
8 oz goat cheese
2.5 tsp chia seeds
4 tbsp milk
3 tsp fresh chives, chopped
2 tsp fresh dill, chopped
6 slices of smoked salmon
Garnish: fresh dill, dressing, sprinkling of salt + black pepper
Directions:
In a medium bowl, add lemon zest, juice, mustard, salt + black pepper and walnut oil. Whisk until combined and emulsified.

Add lima beans in the dressing and mix to combine. Set aside to marinate.
In a small bowl, mix goat cheese, chia seeds and milk. Stir in fresh chives and dill.
Toast sliced pieces of bread.
Spread toasty bread with a layer of herbed goat cheese.
Top it with a slice of smoked salmon.
Spoon on some lima beans marinated with citrusy dressing.
Garnish with fresh dill, a drizzle of citrusy dressing with a tiny sprinkling of salt + black pepper.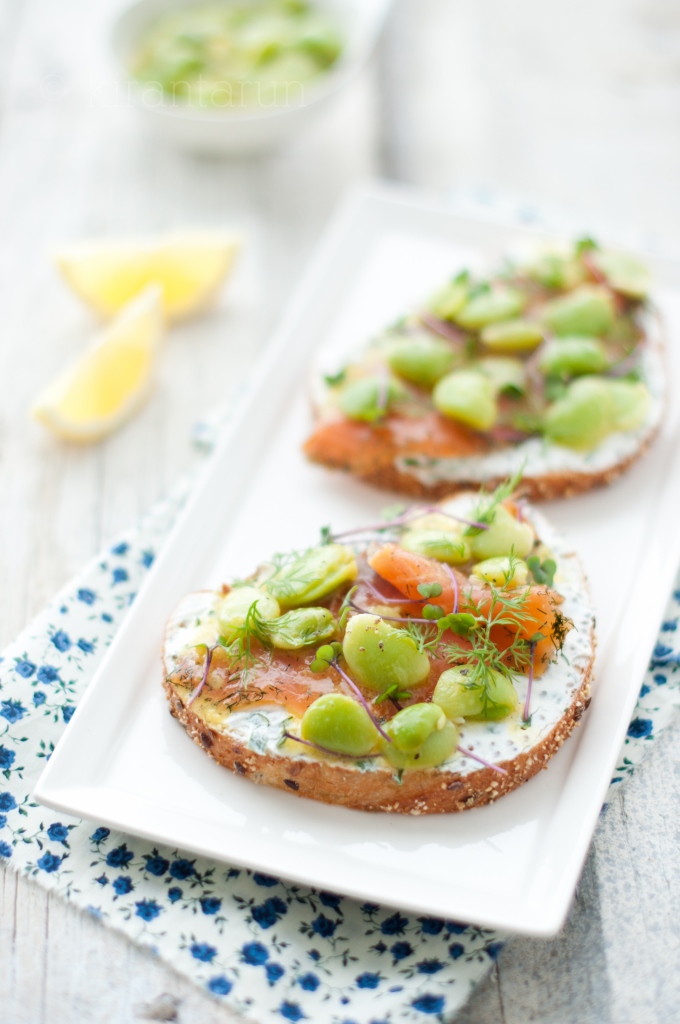 I'm off to hug and spend valuable time with the love of my life. Have a wonderful Friday and weekend, my friends.
What or who are you grateful for? Any nerve-wrecking experience you want to share?