I know the title is intimidating, but the process is way simpler that it looks. I promise 🙂
Thanks to Publix and it's fresh pizza dough, I can avoid the task of manhandling yeast and dough rising process. Phew. If Publix isn't available where you are from, don't be afraid to approach your local bakery or supermarket. Ask them if they sell fresh pizza dough.
Let's put our attention on toppings, shall we?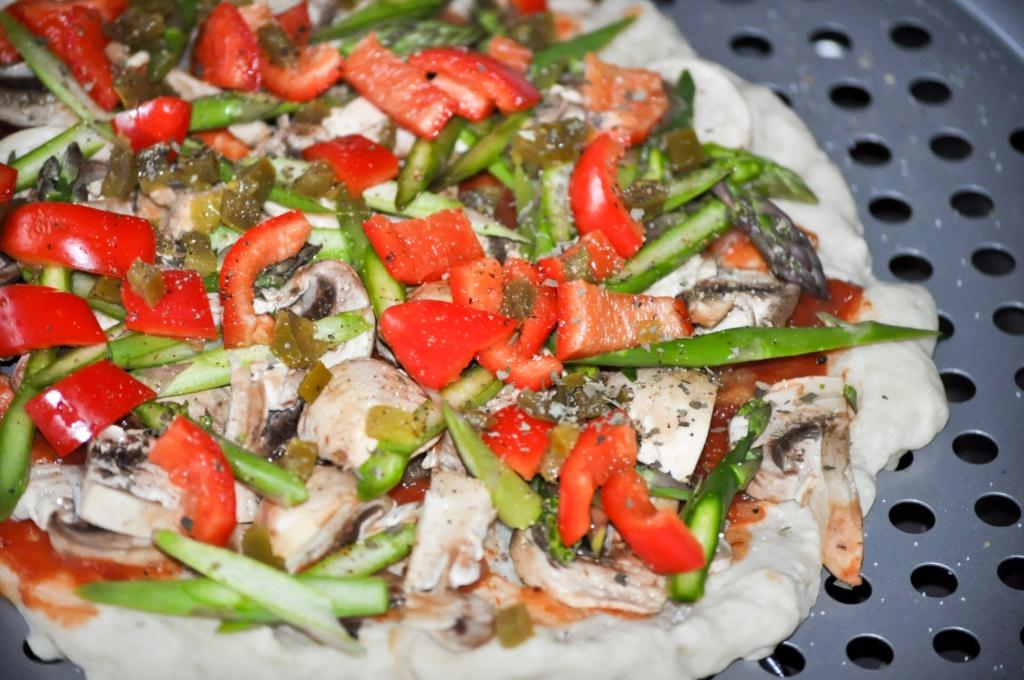 You can pretty much top the pizza dough with any toppings of your choice. I rolled out 1/2 of the dough pretty thin in the middle with a slight crust for Tarun. Before adding the toppings, I brushed the dough with some olive oil, sprinkled salt and pepper and spread some ready made marinara sauce.
His toppings were:
Asparagus
Red pepper
Grilled chicken
Mushrooms
Onions
Pickled jalapeno
Pepper Jack cheese
Dried basil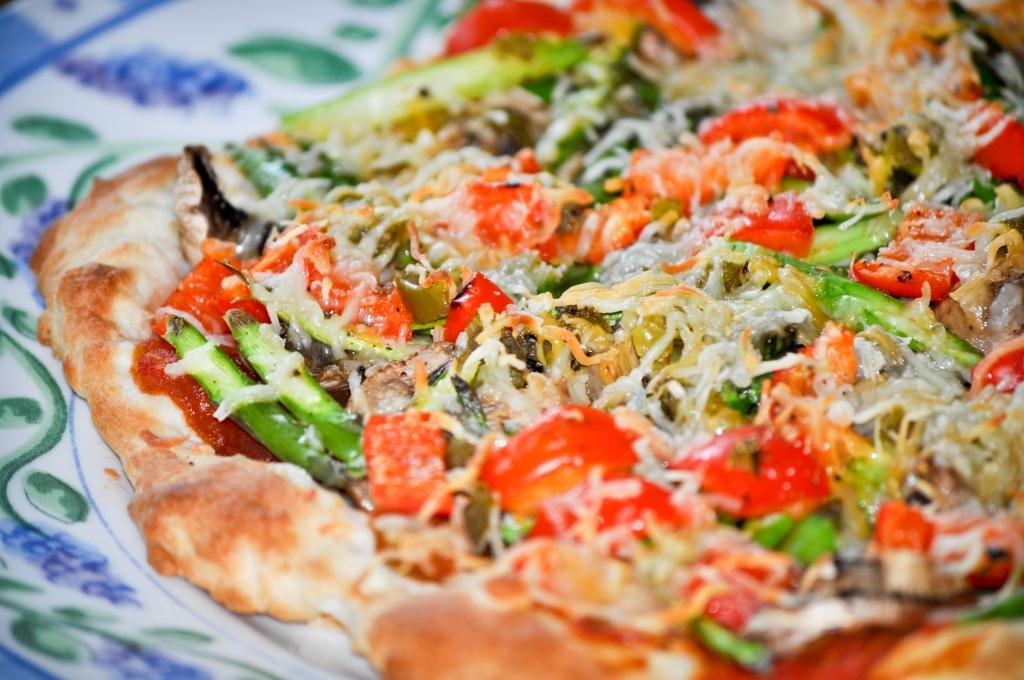 The ready made dough came with baking instructions. I followed through, baking at 415F for 15 mins resulting in amazingly chewy, crusty and deliciously fresh tasting pizza! Definitely beats any ready-made, out of a box pizza. By a few mile 😉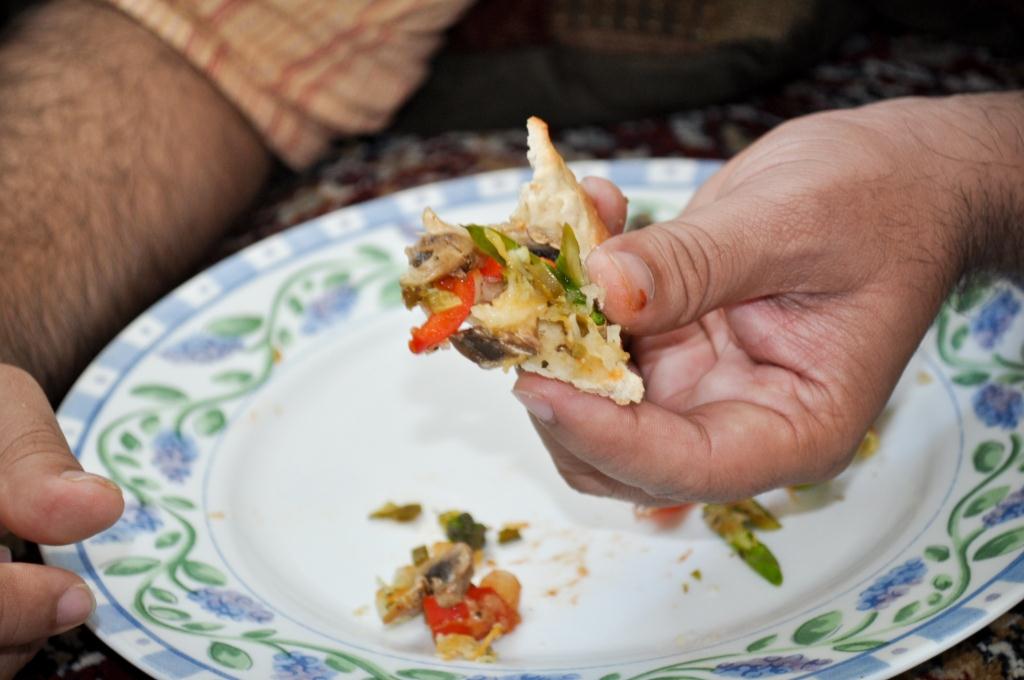 Finger licking good!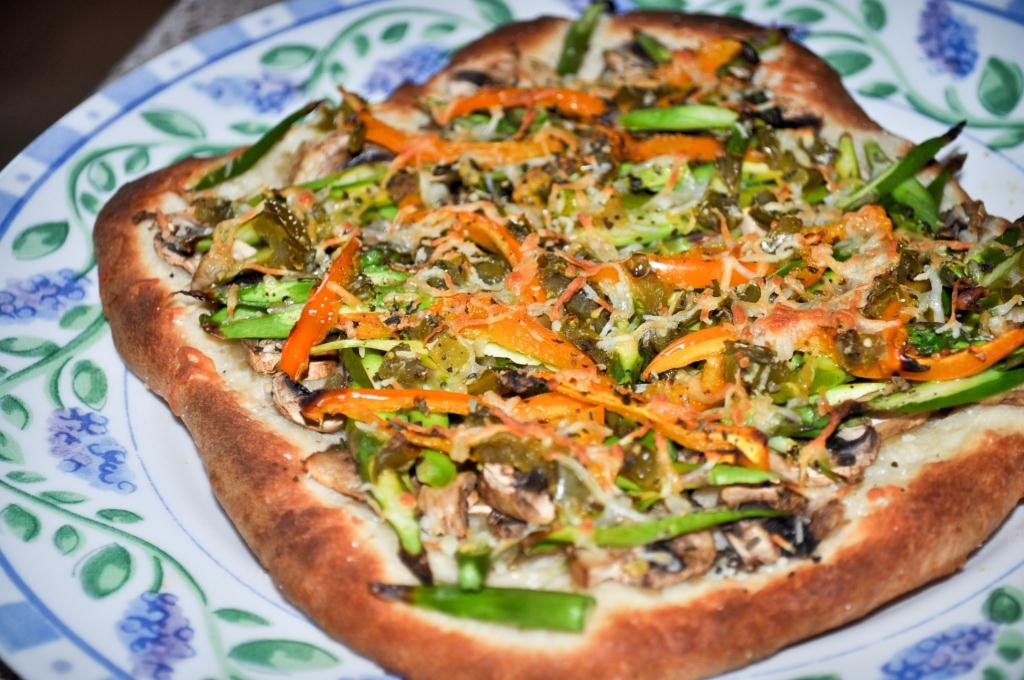 I rolled out balance of the dough to make a separate pizza for myself. These baby is all mine. Toppings were all the same except I excluded chicken, added yellow bell pepper instead of red and opted for swiss instead of pepper jack cheese. Two medium pizza's topped with fresh and quality ingredients, this is an economical and healthy dinner for sure.
Are you a semi-homemade cook? Have you baked a fresh pizza from scratch before? Feel free to share the recipes 🙂