I
t's never easy planning for meals. I wish there were meal fairy out there. Seriously.
I opened the refrigerator and just stared.
Then I saw a sad looking bunch of asparagus, awaiting for a culinary tune up. Well let's see, what can I do with a bunch of asparagus?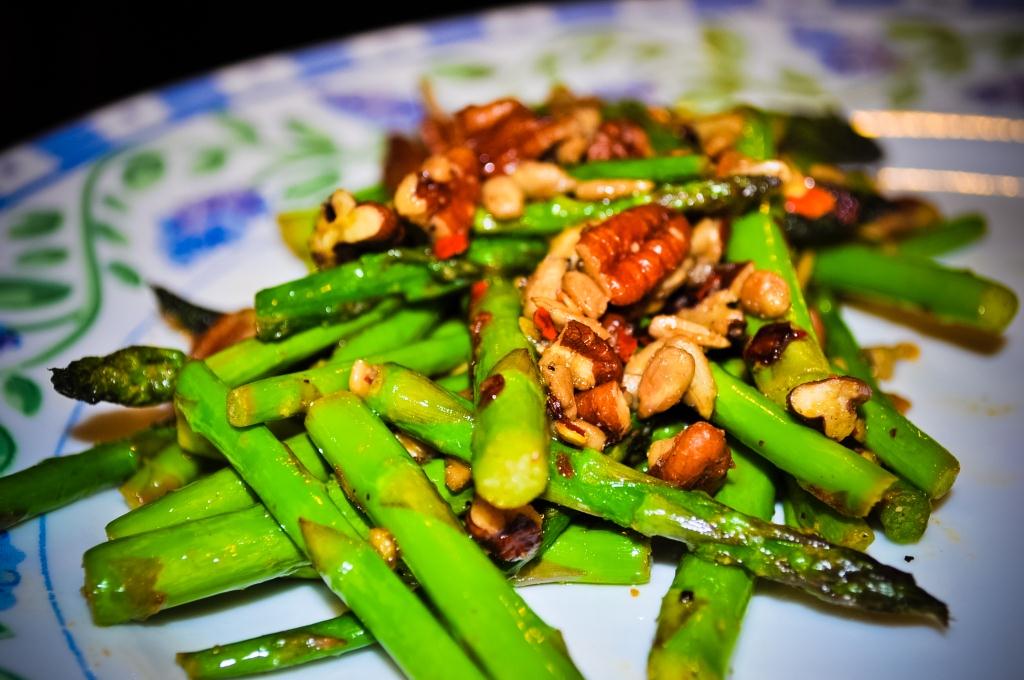 Simple. Just by sauteing in some butter: garlic, red pepper flakes, lemon juice, salt and pepper topped with crunchy roasted pecans and sunflower seeds. Why to mess with earthy flavors right? 😉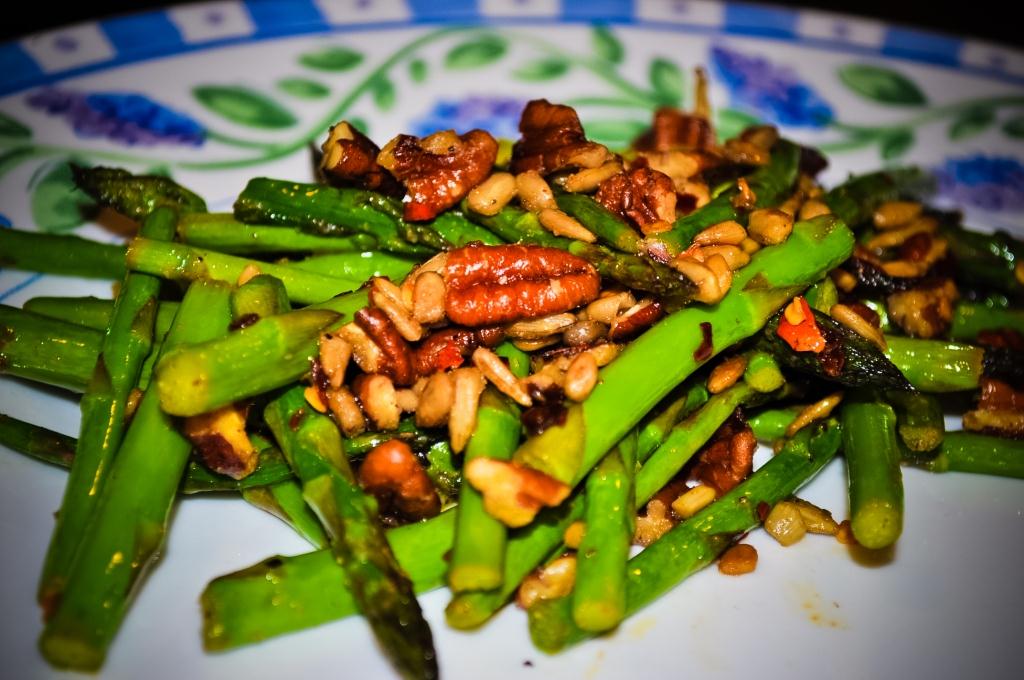 I would suggest devouring it with some homemade soup and crusty bread. Or dress it up a notch by adding a pan fried fish of your choice with a side of wholesome salad. This is begging for salmon if you ask me. Such an elegant side dish where I can easily switch it up into a main course! A perfect date night recipe 😉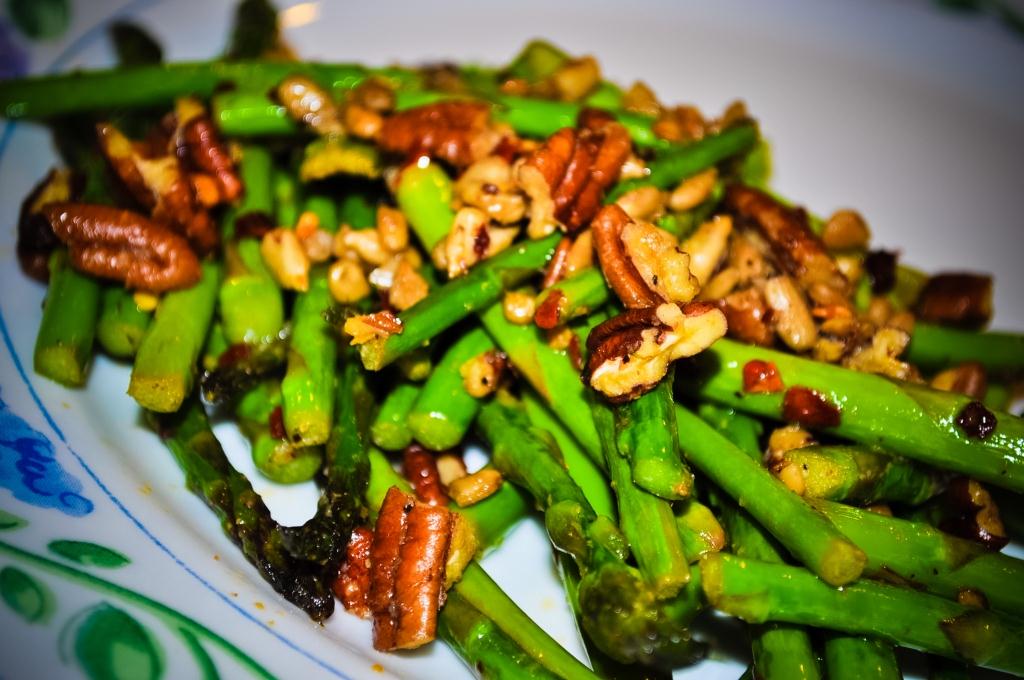 What is your favorite date night recipe? Something simple, elegant or better, having the best of both? 🙂
Ingredients
1 lb asparagus, trimmed
2 tbsp unsalted butter
1 tsp garlic
1 tsp red pepper flakes
1 tbsp lemon juice
salt & pepper to taste
1/4 cup of pecans & sunflower seeds, unsalted
Directions
Add butter in a non stick skillet on a medium low heat temperature.
Do not brown or burn the butter. Throw in garlic and red pepper flakes. Stir till fragrant.
Add asparagus, increase to medium high heat and saute for 1 minute.
Squeeze some lemon juice and a dash of salt and pepper to taste.
Sprinkle in some chopped nuts and remove to serve immediately.

Print This Recipe