Ingredients:
1.5 cups granulated sugar
1/3 cup water
4 tbsp butter, cubed and room temperature
1/2 cup heavy cream, room temperature
1 tsp fleur de sel
1 tsp vanilla extract
Directions:
Add water and granulated sugar into a saucepan. Heat saucepan over medium-high.
RESIST any attempt to stir with a spatula or wooden spoon while sugar melts. Let it do its thing. It'll bubble vigorously but DON'T be tempted to stick a wooden spoon to STIR. DON'T DO IT. You'd only risk a huge clump of mess! Crystalized sugar, no bueno.
Instead, swirl the saucepan once or twice to evenly melt sugar and caramelize. Do not over-do it.
Once sugar caramelizes into a nice dark amber shade, remove saucepan from heat and carefully drizzle in cubes of softened butter and cream. With a wooden spoon, continue whisking even though it looks like everything would bubble over, but trust me, it will settle. Just continue whisking, carefully and AVOID BURNS.
DO NOT STICK YOUR FINGERS IN FOR TASTE. You will be awarded with 3rd degree burns. No joke.
Once caramel is pourable, whisk in fleur de sel and vanilla extract. Store salted caramel sauce in airtight jars for up to a week.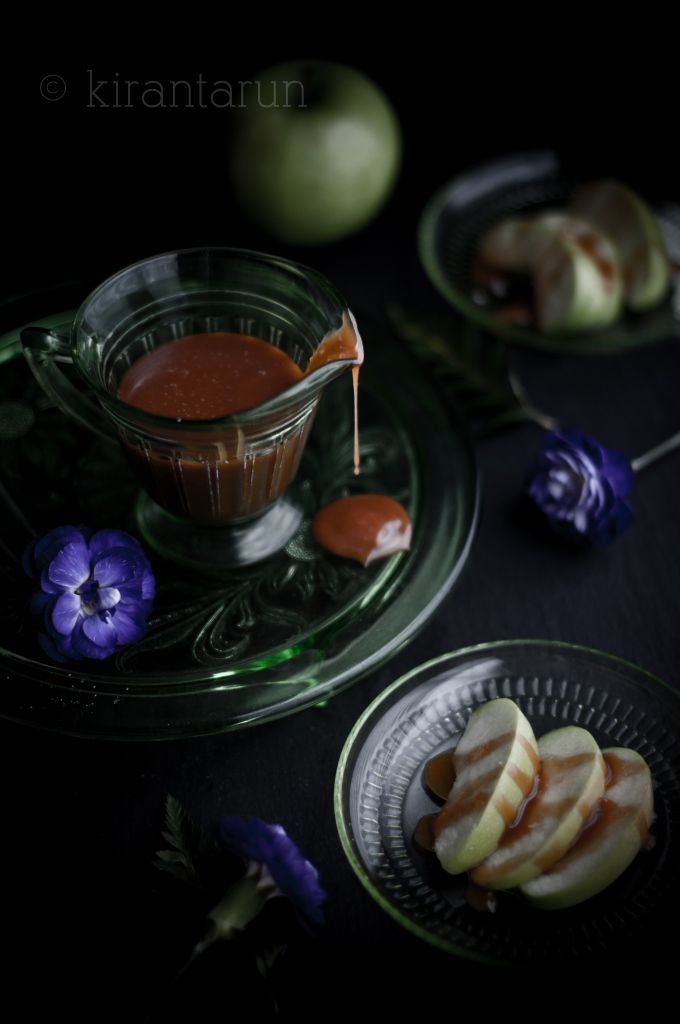 Hope your week if off to a great start! Mine sucks since I have to make a run to the doctors office for blood-work. Hate needles. Glad that I have some of this sauce to calm my nerves, later.
What would you make with a jar of salted caramel sauce?!