H
i friends,
Thank you so much for the wonderful words of encouragement on my previous rant. When someone leaves a nasty comment, it never bothered me but I saw the need to address it because I was pretty sure this is something that many of us are or have faced through our blogging days.
Let's just say I felt a huge relief that many understood the responsibilities of being a blogger — which includes dealing with selfish and spiteful souls out there 😉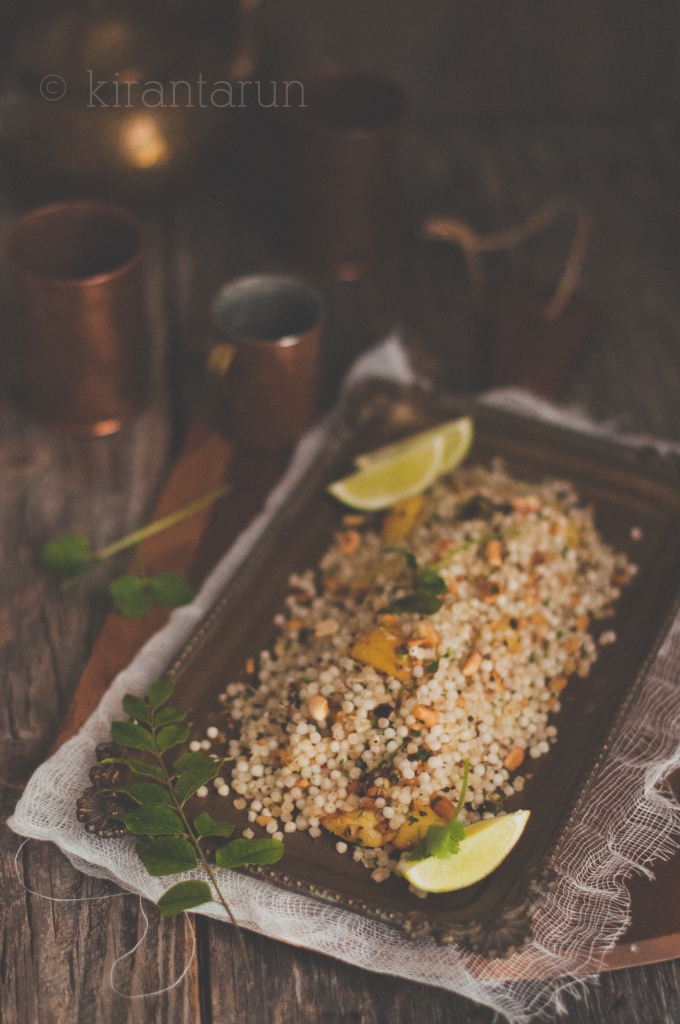 And to celebrate, let's talk about fasting. When it comes to religious festivals in India, it's celebratory and ceremonial. There's a ton of different ways to celebrate life and to appreciate the after-life.
Some requires pure celebration, whereas others involves vigorous fasting rituals. That's where fasting meals plays an important role. There's a simple rule to fasting meal:
Zero remnant of processed ingredients, which includes regular salt, powdered spices, lentils, rice, wheat, onions, garlic etc.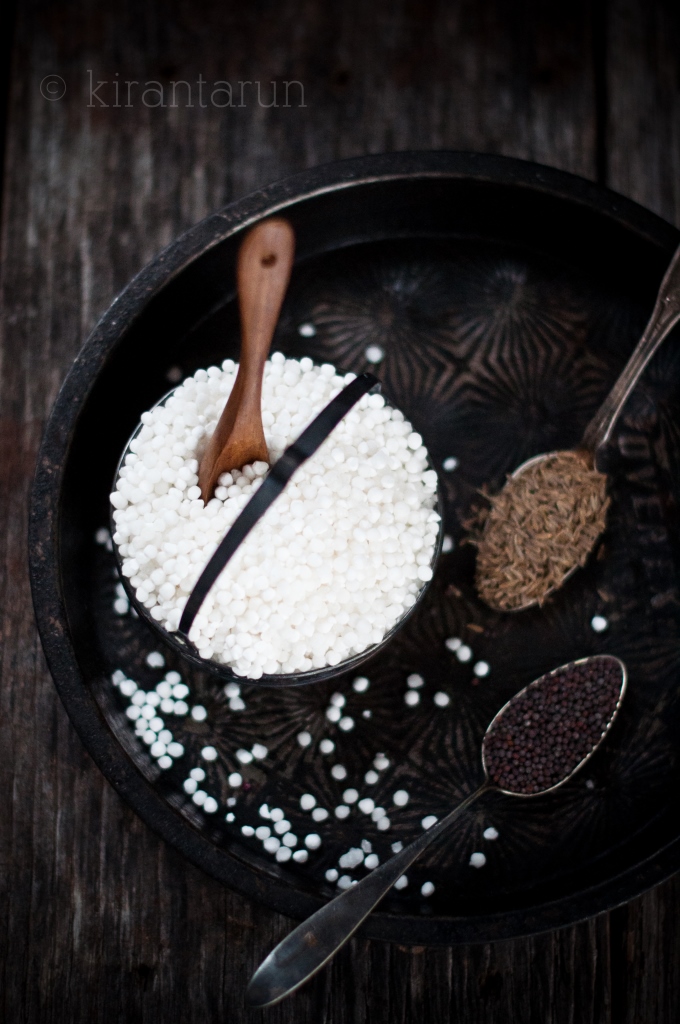 Tapioca pearls (sabudana) are a great source of carb for fasting, though it does require some practice in preparation. I've messed it up a couple of times before getting the textures just right. Like, never ever boil the heck out of it. It'll end up being a gooey and lumpy mess.
What you want is separated granules, not lumps that ruins your fasting palate.
The key is to soak in some water for a short duration, drain and sprinkling water every now and then just to keep each granule separated and moistened. Now that you are well educated when it comes to preparing tapioca pearls, why not try making this sumptuous snack? You won't even need fasting to enjoy it 🙂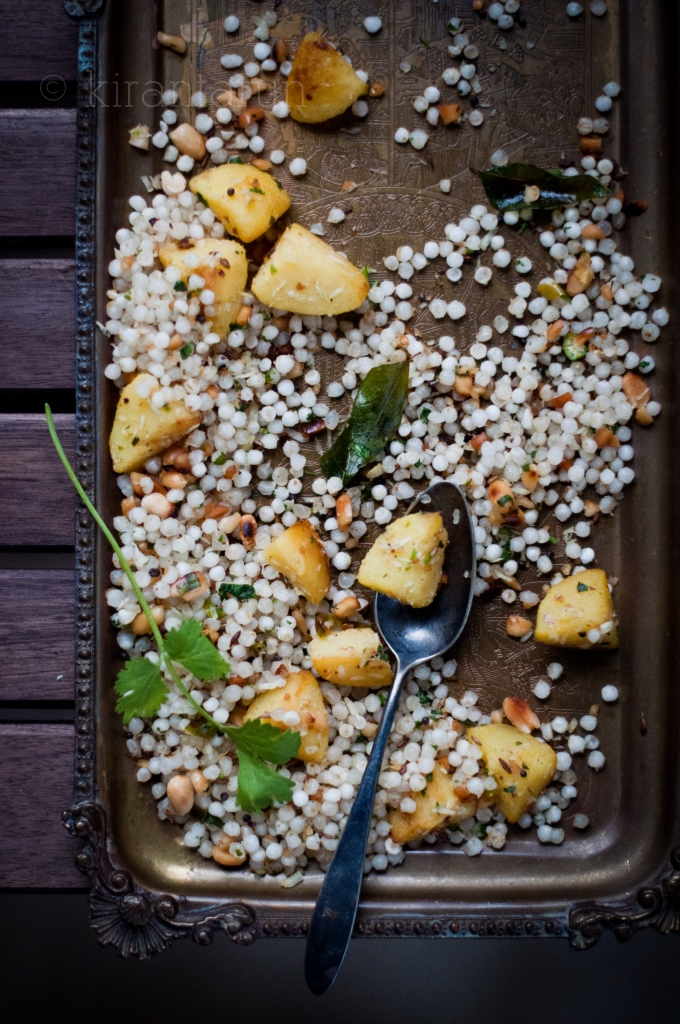 Print This Recipe
Ingredients:
1.5 cups of sabudana (tapioca pearls)
Water for soaking
1/4 cups peanuts, roasted and coarsely grounded
3 tbsp cooking oil
1 tsp cumin seeds
1 tsp mustard seeds
1 boiled potato, peeled & cubed
1 sprig curry leaf
3 green chilies
1 tsp rock salt
3 tbsp freshly shredded coconut
2 tbsp lime juice
2 tsp coriander leaves, finely minced
Directions:
Soak tapioca pearls in some water for no more than 30 minutes. Rinse pearls through a fine mesh sieve a few times.  Drain as much water off the pearls as possible and spread it over a moist towel lined sheet pan. Add a layer of moist kitchen towel atop and leave it for a few hours. Sprinkle water over the kitchen towel in between to keep it moist.
Heat a large skillet on medium. Add cooking oil and once it heats, sprinkle in cumin and mustard seeds. Wait for the seeds to sputter before adding cubed potatoes. Fry for 2 minutes before adding curry leaves and green chilies.
Cook for a few minutes or until potatoes are lightly crisped and golden on the edges. Sprinkle in toasted peanuts, salt and shredded coconut. Cook for a minute. Remove from heat before adding tapioca pearls, lime juice and finely minced coriander leaves. Stir to combine.
Serve hot or at room temperature.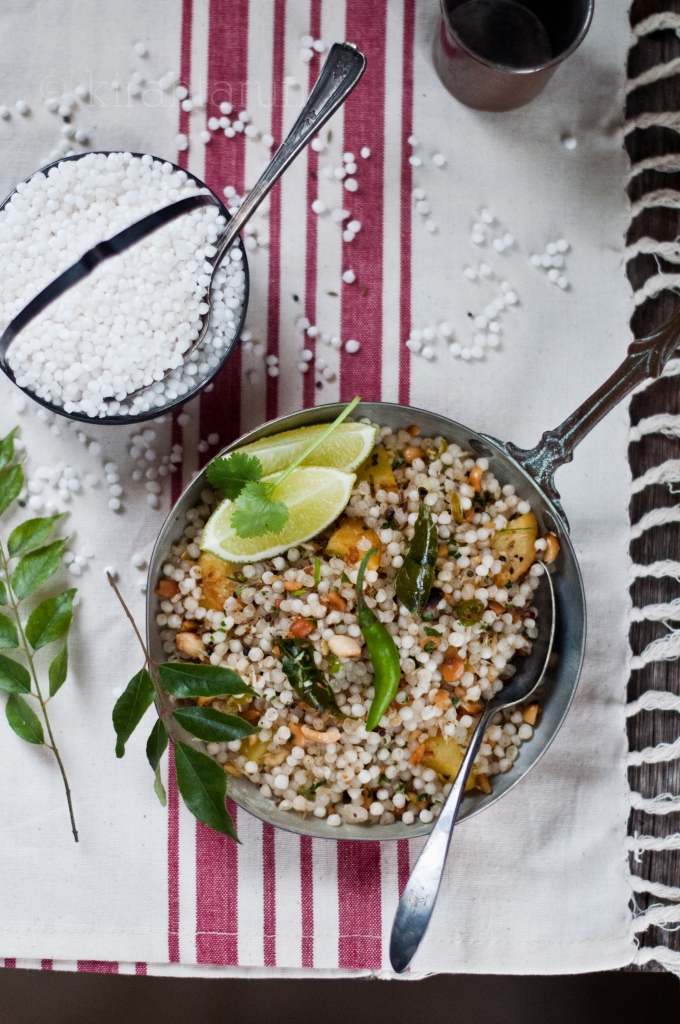 Just wanted to clear the air that fasting translates differently in many parts of the world — it's not only for when you need to get your blood-work done 😉
Have you experimented with tapioca pearls? Are you familiar with fasting rituals, around the world?