My day started as:
waking up this morning feeling absolutely sore from running yesterday.
deciding to skip yoga & a blogger bootcamp with blends. Le sigh.
fun Skype with my sister, brother in law and nephew residing in Netherlands, whom I miss dearly.
Ordered pizza for lunch – yes, it's one of those days when I didn't feel like even stepping into the kitchen, excluding breakfast of course 😉

reading a couple of blogs, news and continue researching more about Social Media.
realizing the weather is absolutely cool and gorgeous to sit and blog.
discovering an unpublished post from some time ago that I feel bad for not posting sooner. It's better late than never, so here it goes…
Lunching at Bubba Gump, Bayfront Miami FL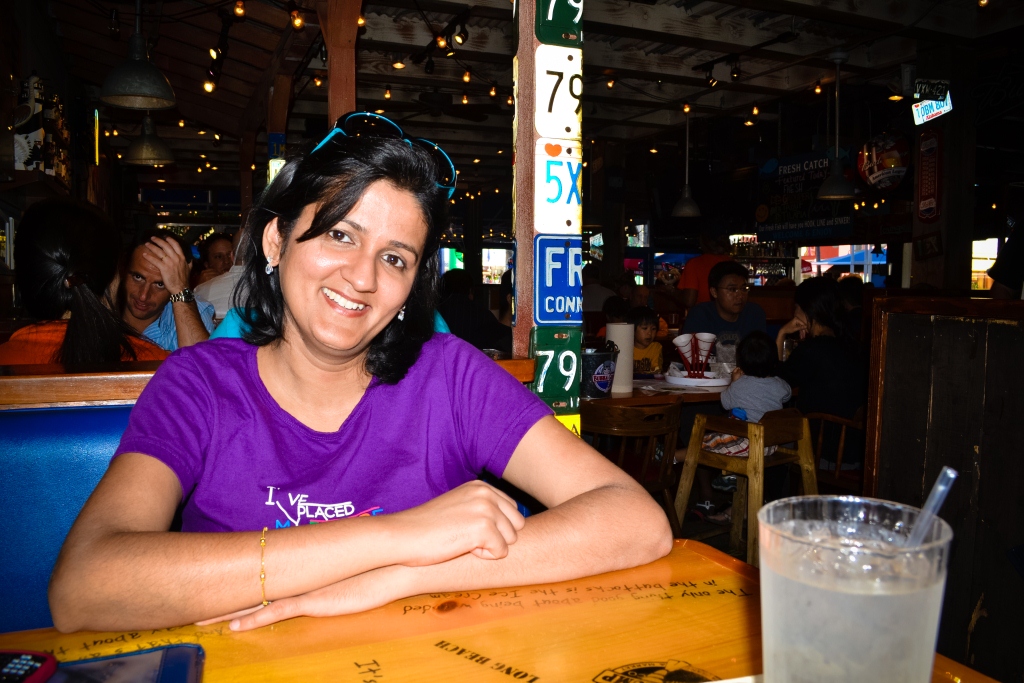 Have you watched Forrest Gump? We've not, don't judge. But how dare we visited Bubba Gump before watching Forrest Gump? We are one of those people.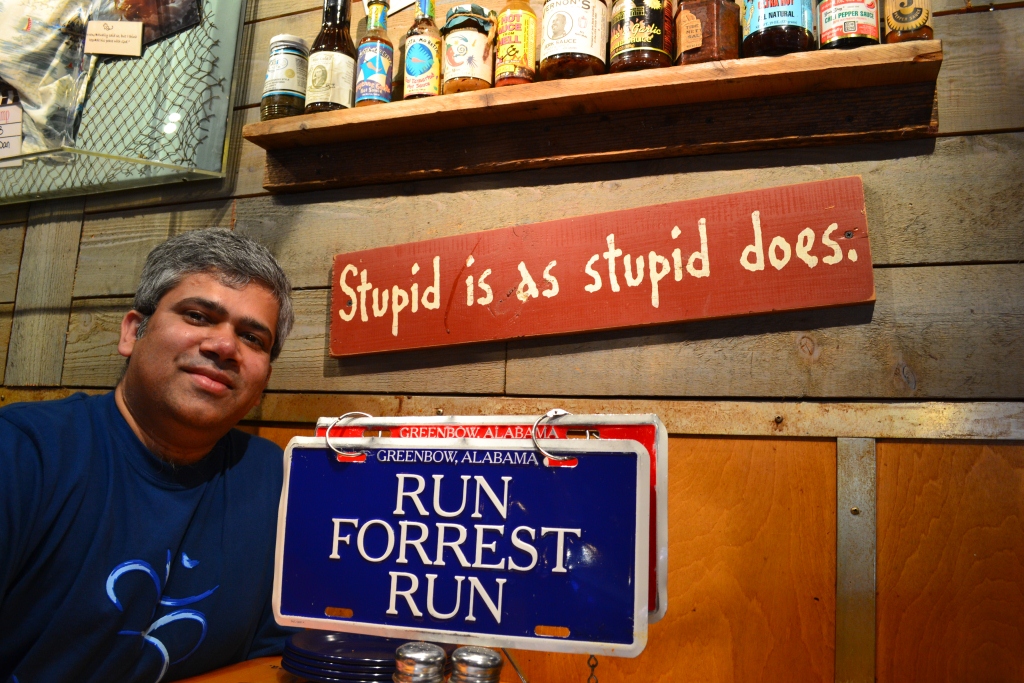 STUPID! Referring to the sign, I promise 😀 The thing I love about Bubba Gump's is how lively, colorful and unique dining atmosphere they provide. See the sign "Run Forrest Run" and behind it in red "Stop Forrest Stop"? That signs are flipped as and when we need a waiter's assistance. That is so cool, instead of waving my hands all over the place. Well, not that I mind.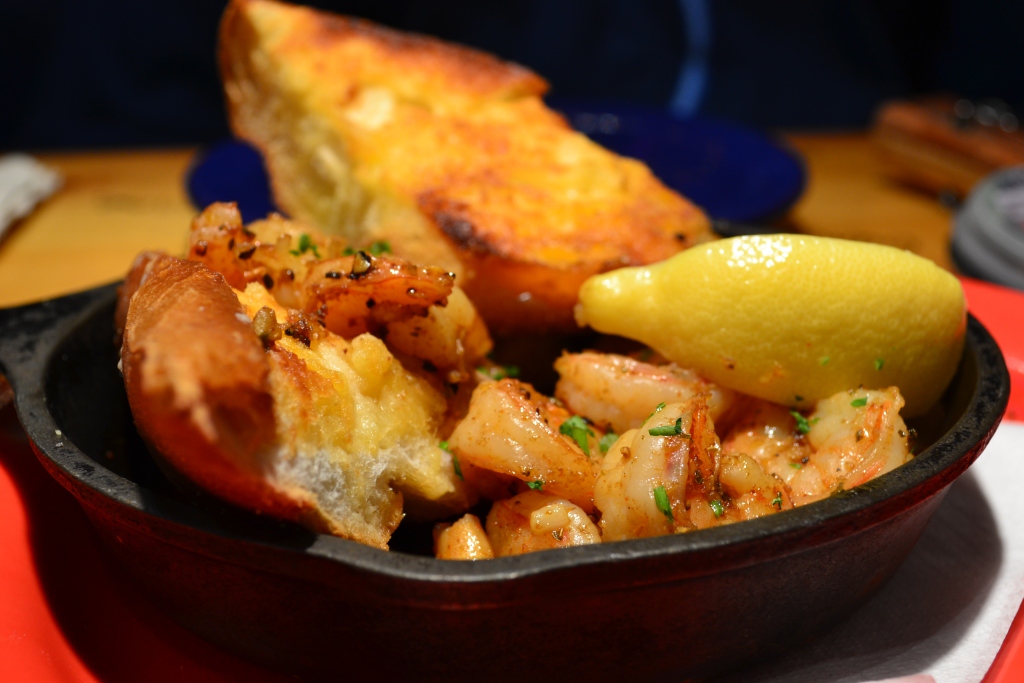 Everything sounds delicious on the menu. We ordered 2 appetizers and 1 entree to share. First up: Cajun Shrimp, sauteed in a hot and spicy Cajun butter sauce and served with garlic bread for dipping. If you are a fan of spicy foods, this appetizer is for you. So deliciously succulent shrimp drenched in a garlicky butter sauce, we mopped everything up with garlic bread.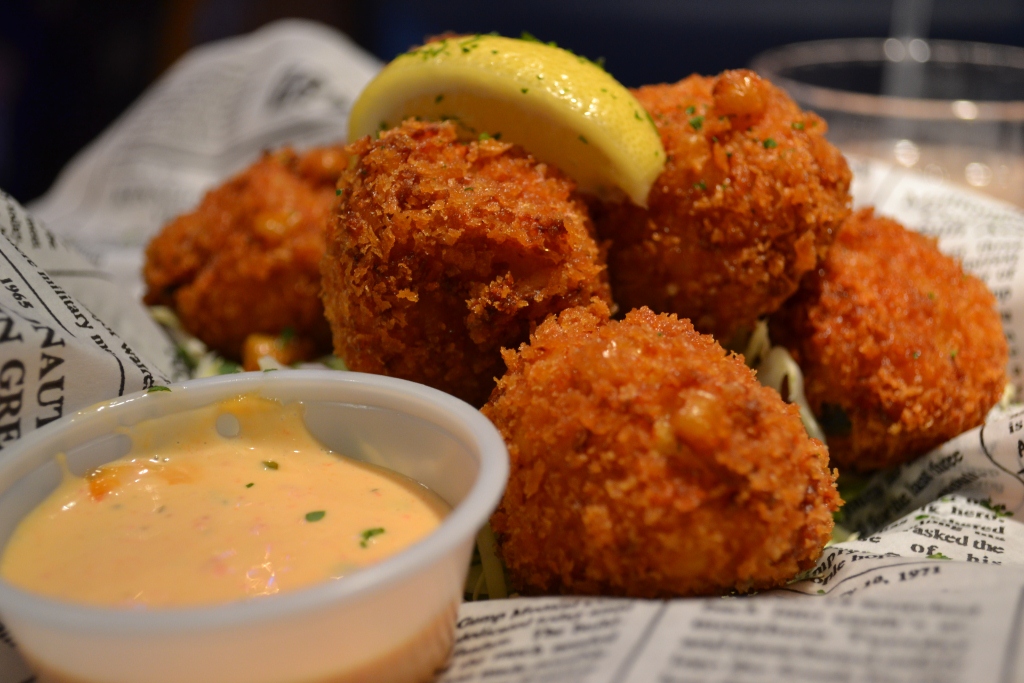 Second up: Hush Pups! Tasty deep fried mixture of shrimp, fish and golden corn, served with a remoulade dipping sauce. Smack-my-head and call-me-a-puppy-smacking-good should have been the name of this appetizer. No kidding!!!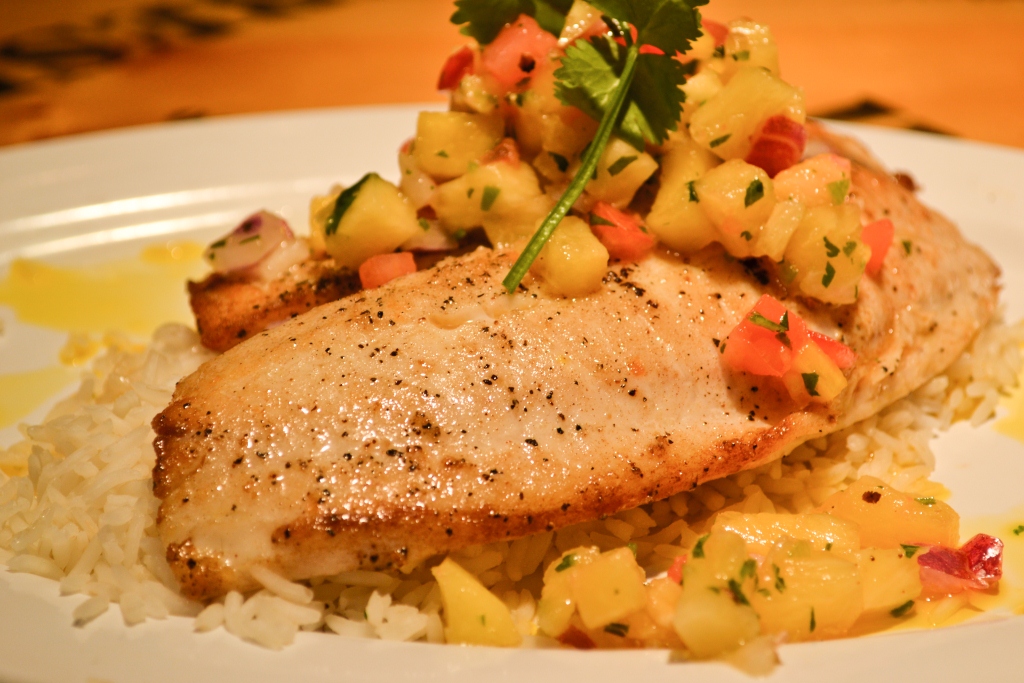 Third up: Entree – Fresh tilapia with Pineapple Mango Salsa. Basically, a pan seared tilapia served over jasmine rice with fresh pineapple mango salsa infused with carrot and ginger oils. Such fresh, light and tasty flavors, it almost acts as a palate cleanser after the deep fried pups – not that I am complaining.
We were so full and glad we found a seafood hidden gem. Obviously we were brimming from ear-to-ear when we were told there's a Bubba Gump in Orlando too! The day turned out to be one of those days where salad was not pictured. Don't ask me why, I was busy licking my fingers after a delicious meal 🙂
Haven't you realized how big of a fan we are of seafood's? Are you as well, or prefer something else?
__________________________________________
The author has no affiliation with Bubba Gump, whether in the form of gratuity or ad revenue. Bubba Gump has no idea who Recipebox is. I wrote this review because I wanted to share our culinary journey that we embarked upon recently and because we love ya. For more details, read my
disclosure policy
.