S
teamed sweet corn can be found everywhere in Malaysia. Carts flocking around shopping district's
harassing
serving customers with cups of steamed sweet corn is definitely a familiar sight and the perfect midday snack while window shopping.
My sweet memories, growing up which also included a lot of window shopping.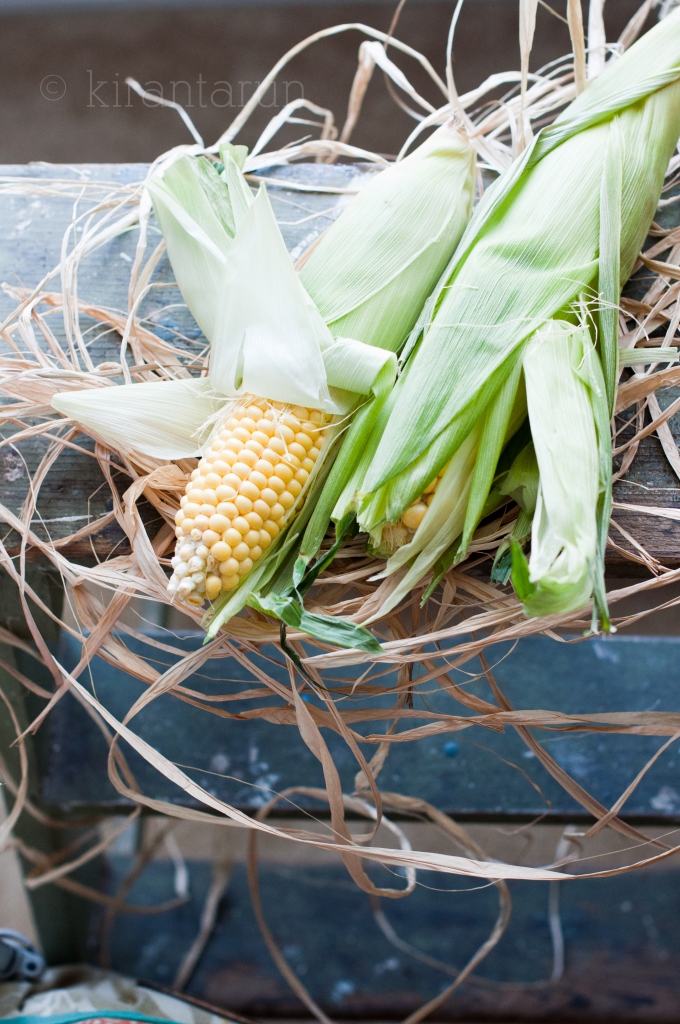 For most part, summer is almost slipping by. It has been raining for the last few days and the dreary weather didn't stood a chance against my craving for a frozen delight.
If you are looking for a Popsicle mold, I highly recommend my current obsession. It has amazing grooves and a lot easier to un-mold.
Grooves is the only way to justify my raging sweet tooth.
Lie.
Just the word DESSERT is enough to send me over the edge.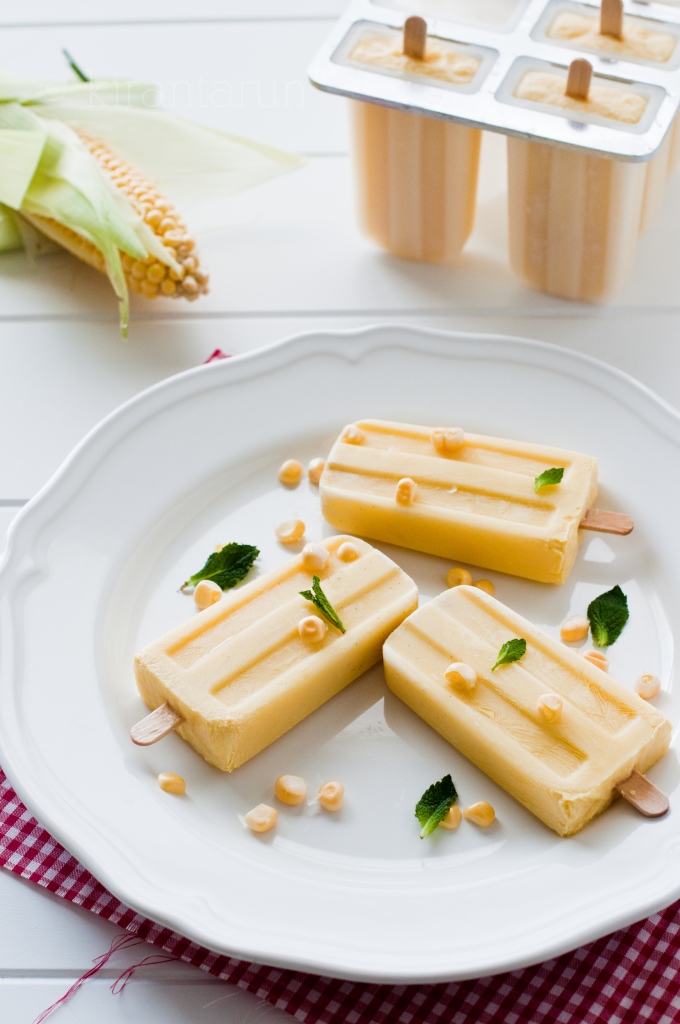 Roasting fresh corn kernels definitely amplifies the flavors here. Grilling would do the same, but the Husband is yet to clean the grill that has all sorts of gunk on it. Can you imagine taking a huge bite of sweet corn pop that has hints of onion?!?
Eeeew is the right word. Er, word?
Anyways..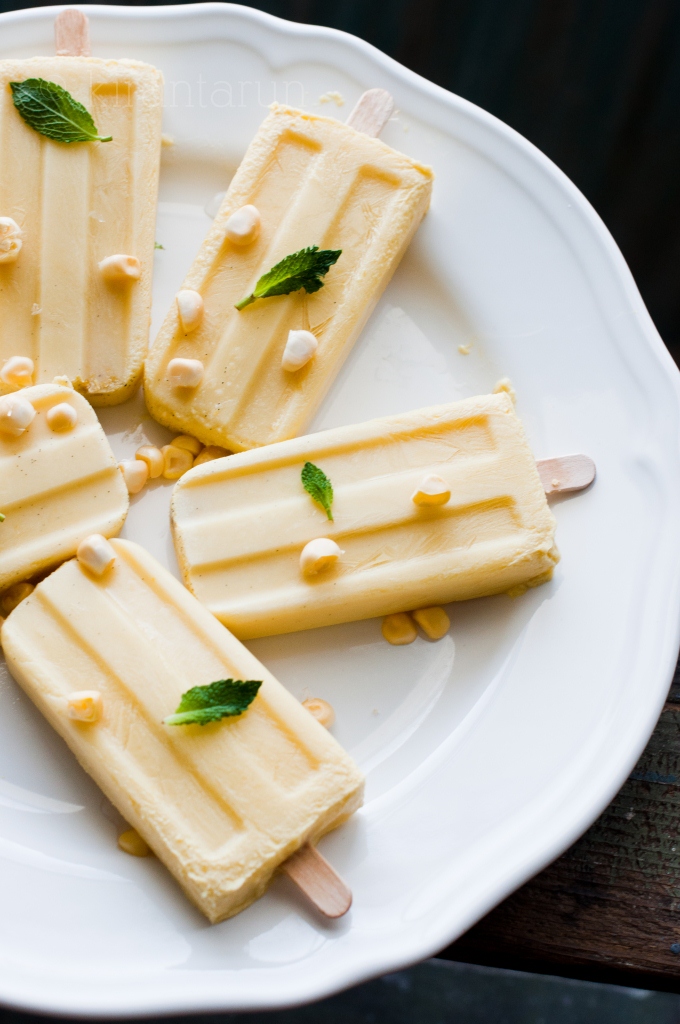 I've lost for words just because I'm anxious to finish this post and watch Phelps take a final Olympic dive. And I'm sure NBC is gonna inflict insult to the injury with gazillion ads and delayed programming.
Darn capitalism.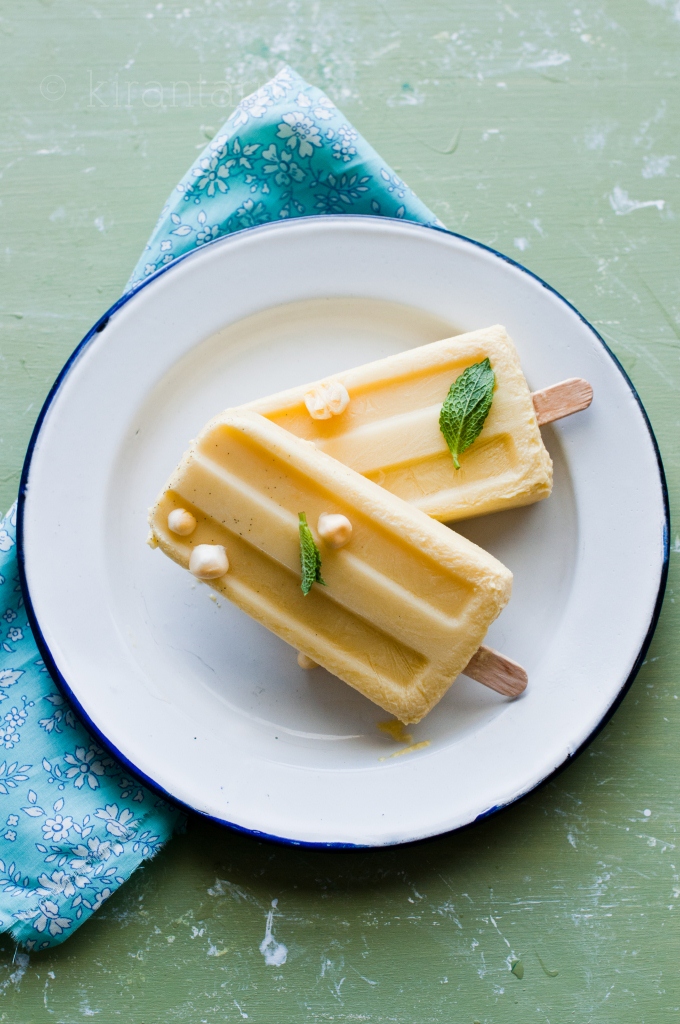 Print This Recipe
Ingredients:
4 ears of fresh corn
2 cups unsweetened coconut milk
1/2 tsp vanilla extract
2 tbsp agave nectar
a pinch of salt
Directions:
Preheat oven to 400F. Clean and prep corn by removing the kernels. Place kernels on a baking sheet and roast for 15 minutes.
Remove roasted corn kernels from oven to completely cool.
In a blender, add all ingredients + cooled corn kernels. Blend until smooth.
Place cheese-cloth over a bowl and strain corn mixture for a creamier consistency.
Divide mixture evenly into popsicle mold.
Freeze for a minimum of 6 hours or overnight.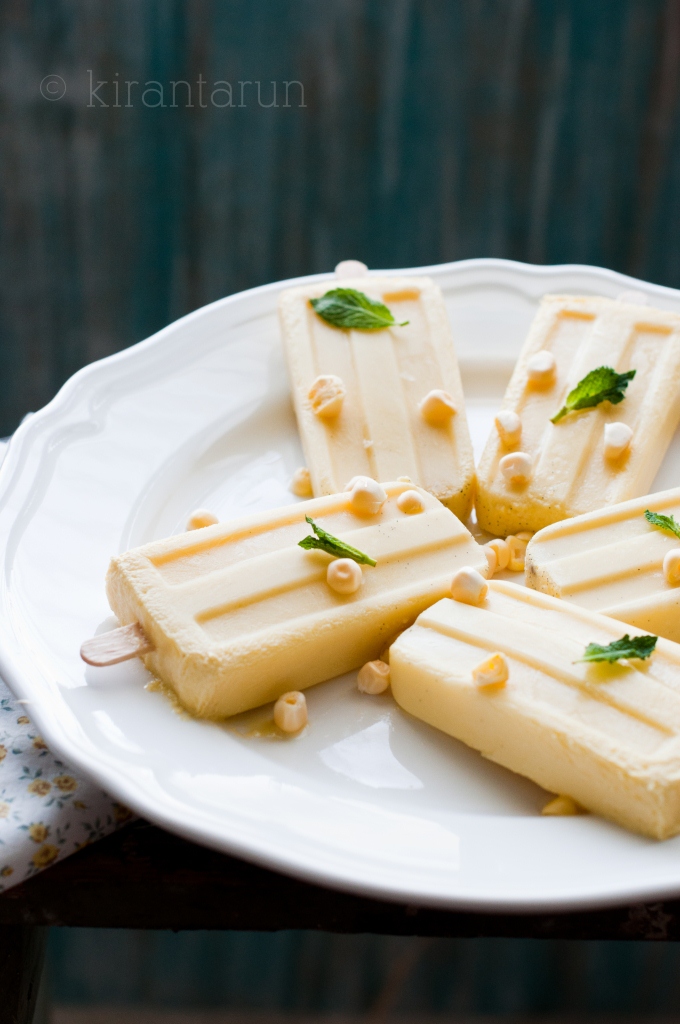 What is your favorite summer memories from your childhood? Mine would be food carts selling delicious local street delights.
And of course, window shopping. Loads of it 😀