F
acebook has always been the best place to hangout and mingle with my families and friends. A glimpse into their day-to-day lives.
It also can be devastating to read about the death of a friend. Something that I've never look forward to whenever I pay a visit into Facebook each day.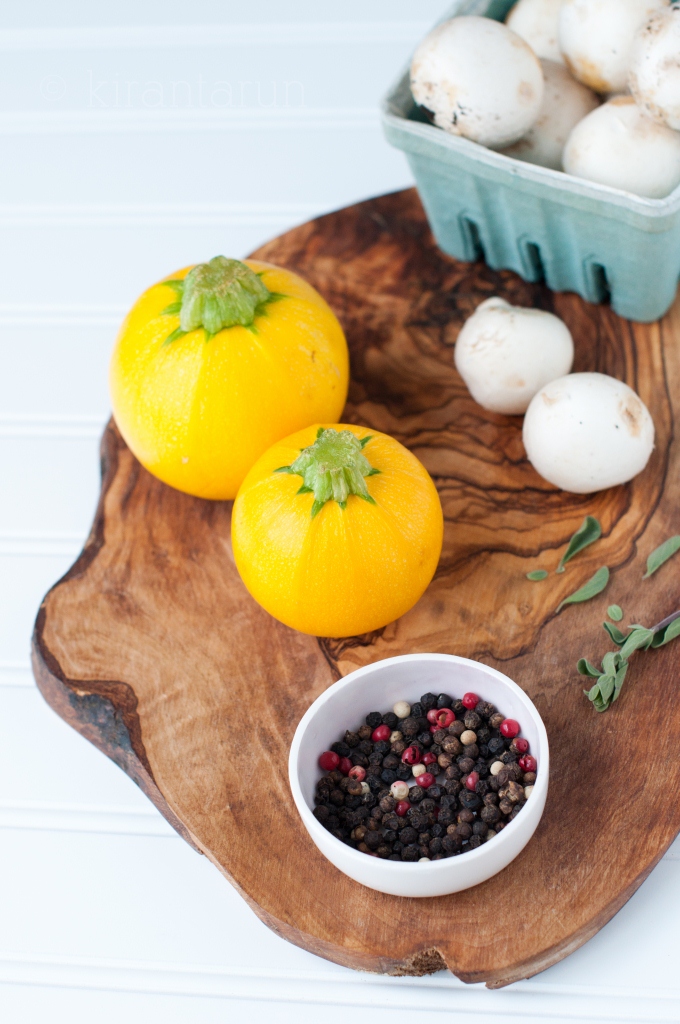 I didn't want to impose sadness on my blog post today, but I just can't seem to think about anything else but the loss of a good friend.
She was way too young. It's heart-wrenching.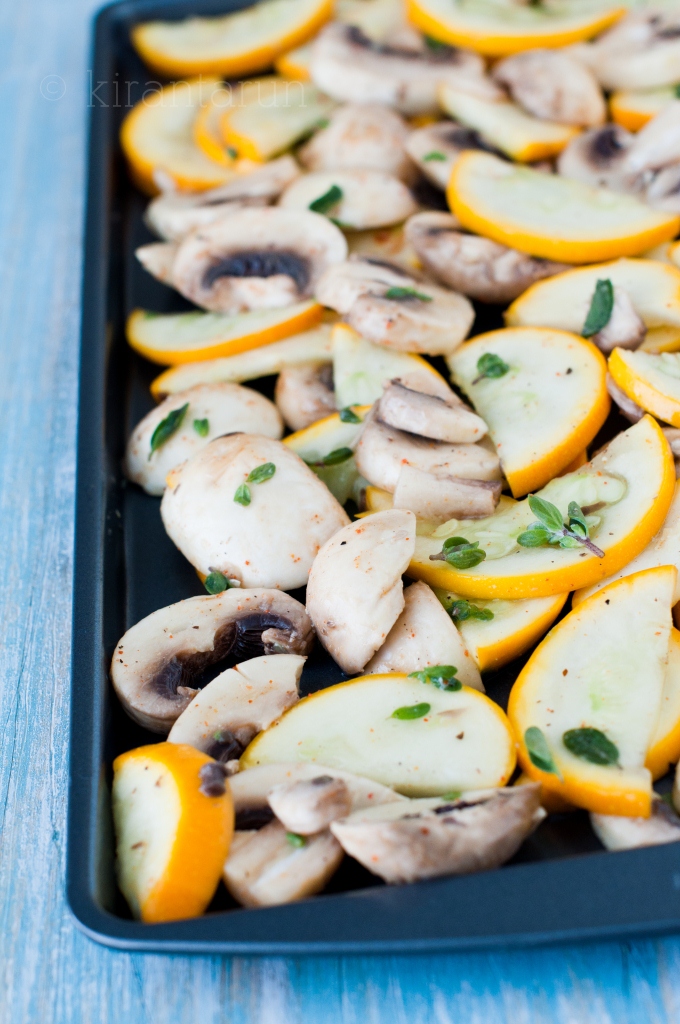 I urge you to hug your loved ones, tell them how much you love them every single day. We'll never know what tomorrow brings.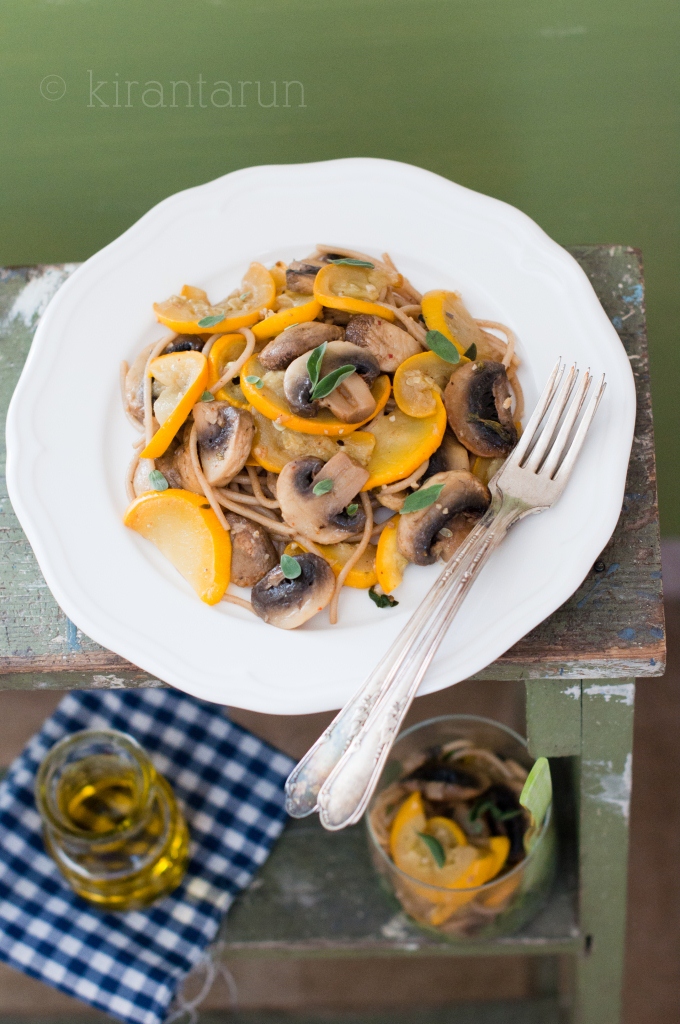 Avinaa,
Wherever you are, know that we miss you way beyond words. Life is too short and you've taught us never to take it for granted. Live. Every. Moment. As if it's your last.
Rest in peace.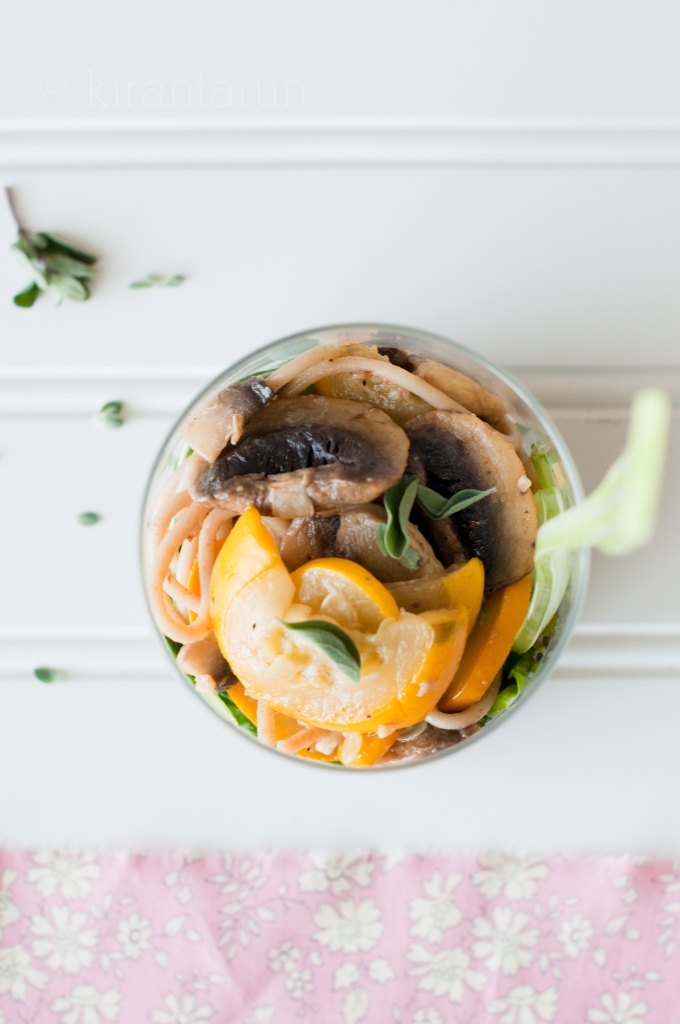 Print This Recipe
Ingredients:
For roasting
5 to 6 round yellow summer squash, chopped
8 to 10 white mushrooms, sliced
2 tbsp extra virgin olive oil
1/2 tbsp fresh marjoram
1/2 lemon, juice & zested
1/2 tsp chili powder
1/2 tsp salt & black pepper
For spaghetti (2 servings)
Freshly cooked whole wheat spaghetti
1 heaping tbsp extra virgin olive oil
1 shallot, finely sliced
1/2 tbsp minced garlic
1/2 tsp fresh marjoram
Directions:
Preheat oven to 400F.
In a large non-reactive bowl, add all roasting ingredients. Toss to coat every nook and cranny. Spread veggies on a baking sheet and roast for 20 minutes.
Meantime, cook 2 servings of whole wheat spaghetti following package instructions.
Remove roasted summer veggies from oven once done. Set aside.
Heat a medium non-stick saute pan to medium. Once the pan is heated, add 1 heaping tbsp extra virgin olive oil and sliced shallot. Cook for 2 minutes or until fragrant. Avoid browning.
Add minced garlic and marjarom. Cook for a minute or until fragrant.
Throw in cooked whole wheat pasta and remove saute pan from heat. Stir to coat pasta.
Add roasted vegetables and stir to combine. Serve spaghetti hot or room temperature.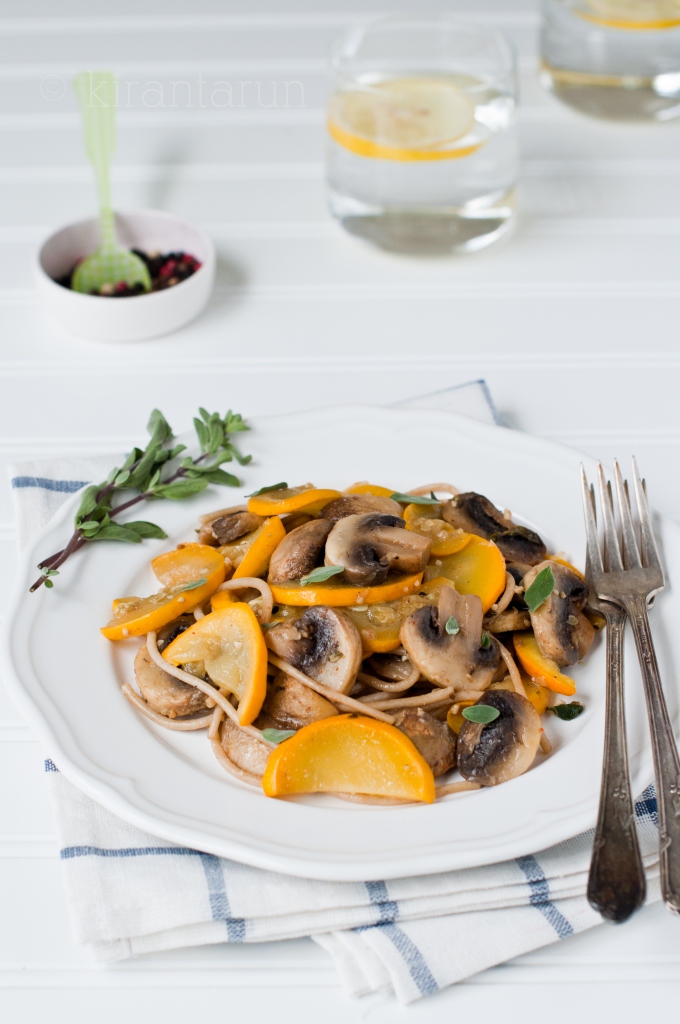 My apologies for a somber and short blog post. It's hard to gather thoughts while mourning for the loss of a loved one.
Thoughts to ponder:
Live your life like there is no tomorrow.
Live each moment like the next won't follow.
With this attitude no matter what may go wrong,
I assure you that you'll stay strong.
  author: Unknown.