P
umpkins have made an appearance in our household, people! FINALLY. So, let's make some noise. With all the craze over nut milk, might as well make a seed milk to add to the repertoire, right?
Let's bring pepita seeds front and center for a change.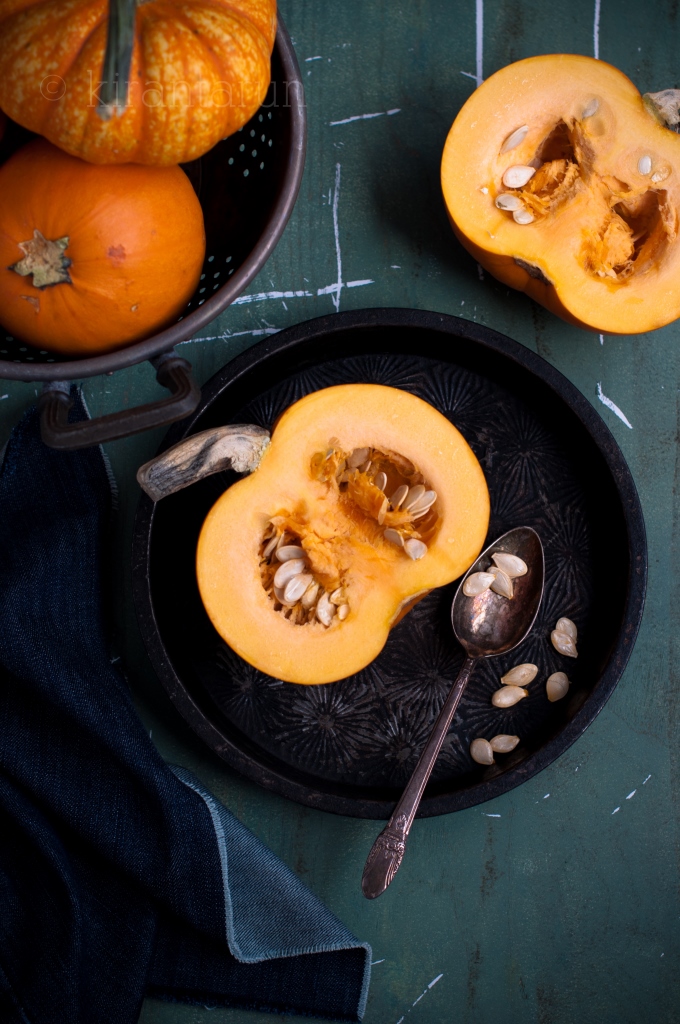 And it's high-time that I feature recipes with pumpkins this year. It has been long overdue and I think this milk is the perfect way to work on an idea that I had swirling in my mind for some time now.
How can I resist featuring cute pumpkins from a recent visit to a makeshift pumpkin patch?
NEVER.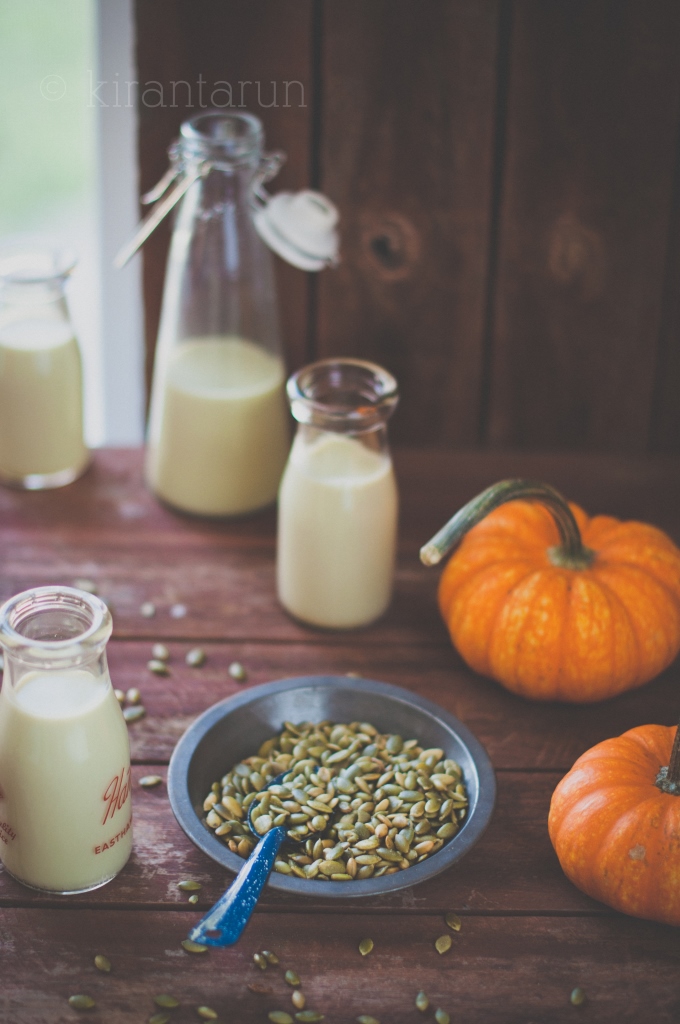 And you shouldn't too! In fact, make this seed milk and let me know how it tastes. I'm expecting deliciousness, nothing less 😀

Print This Recipe
Makes about 3 cups
Ingredients:
1 small sweet pumpkin, halved, seeds scooped out and roasted
1 cup raw pepita seeds
4 cups hot water
optional: spices and flavorings
Directions:
On the night before, pre-soak raw pepita seeds in some water.
Preheat oven to 400F. Line a baking sheet with foil. Place pumpkin halves cut side down. Roast pumpkin for 30 minutes.
Once roasted pumpkin is safe enough to handle, scoop out the flesh, mash and measure 2 cups.
Drain water out of soaked pepita seeds and wash it thoroughly.
In a huge bowl, add mashed roasted pumpkin flesh, soaked raw pepita seeds and 4 cups of hot water. Allow this to steep until it reaches room temperature.
Add all ingredients into a high-powered blender and blend for at least 2 minutes or until pepita is totally smooth.
Place a large strainer lined with a few layers of muslin/cheese cloth over a bowl. Drizzle in blended pumpkin-pepita seed milk. With clean hands, gently squeeze out pumpkin-pepita milk as much as possible from pulp.
Do not discard pulp! Use it in smoothies, muffins etc 🙂
This is the time to add any flavorings of your preference, i.e pumpkin pie spice, cinnamon, nutmeg, vanilla etc..
Refrigerate for consumption in soups, curries, smoothies, lattes etc.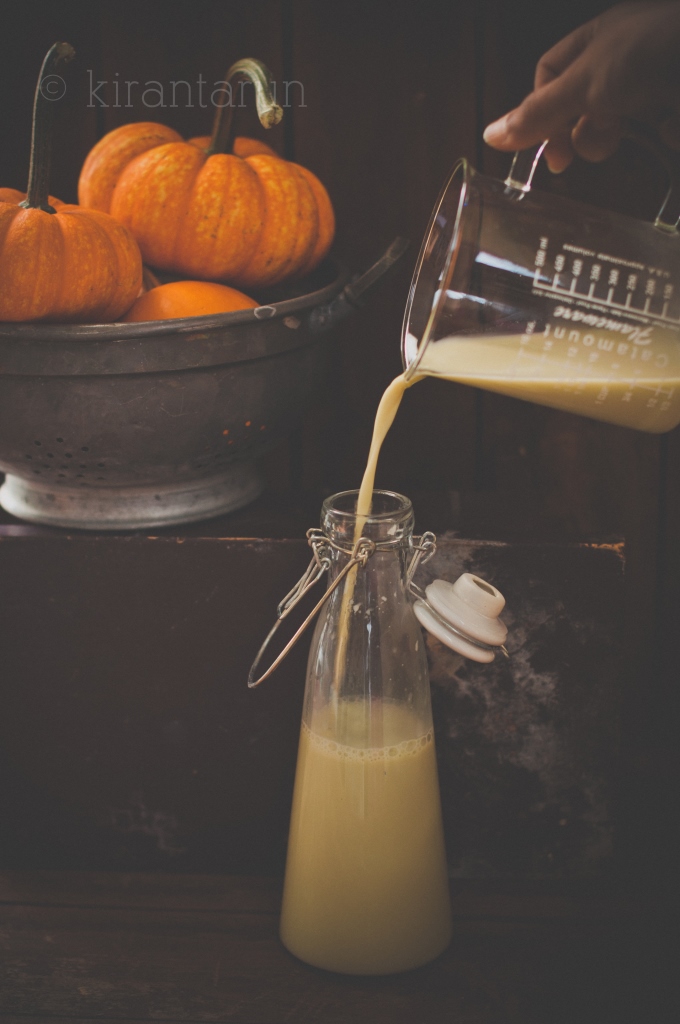 Off to march into the kitchen and make a pumpkin spice latte using this seed milk. I bet it's going to be pumpkinlicious! Cannot wait to share a cup with you guys soon 🙂
Have a great weekend!
What's your favorite milk? Have you tried making nut/seed milk before?