…lotus seeds or foxnuts. Next time, this is what I'm going to snack at the movie theaters. As long as I can sneak in some. Guilty as charged and I am not ashamed one bit to admit it.

Don't get me wrong, I love the usual popcorns and sodas, but sometimes I just don't feel like paying 5x the amount for regular, unhealthy, greasy plain popcorn and overly sweeten sodas.
And what is up with bottled water priced like a kidney? Ugh.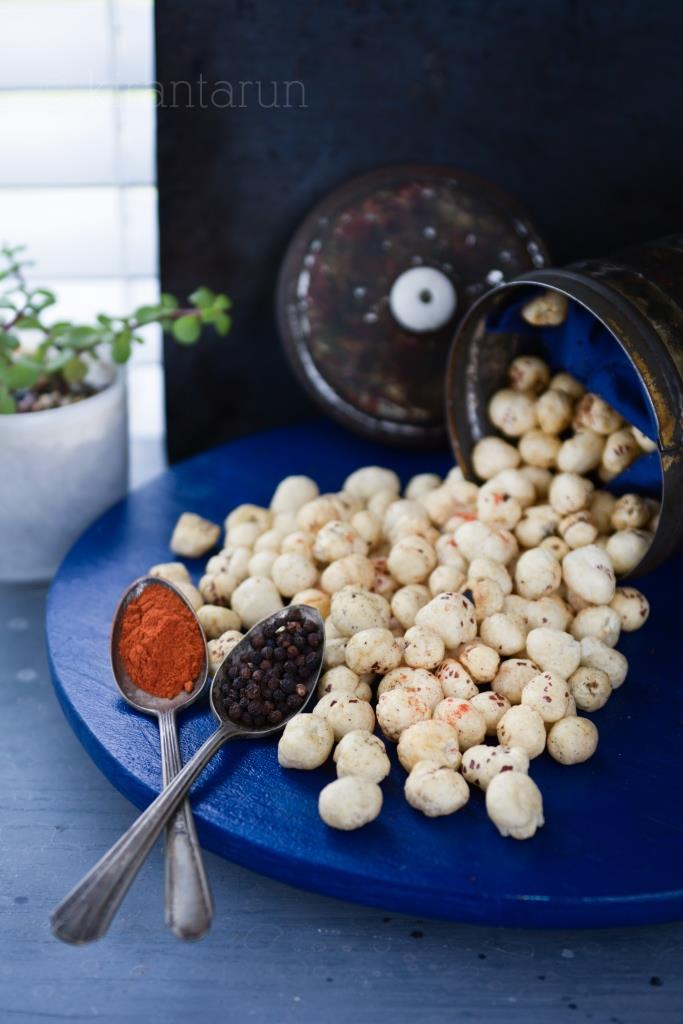 Guys, get your lady a huge handbag and fill it up with your favorite snacks. Because you'll never know when hunger strikes and movie plans can happen on the spur!
Just don't pack ice cream. Ummm… Nope. Fruits, nuts, bottled water, sandwiches and try roasted makhana next time. Roasted makhana is the new "popcorn". The new, healthy and delicious popcorn. And the best part is flavoring it to you hearts desire 🙂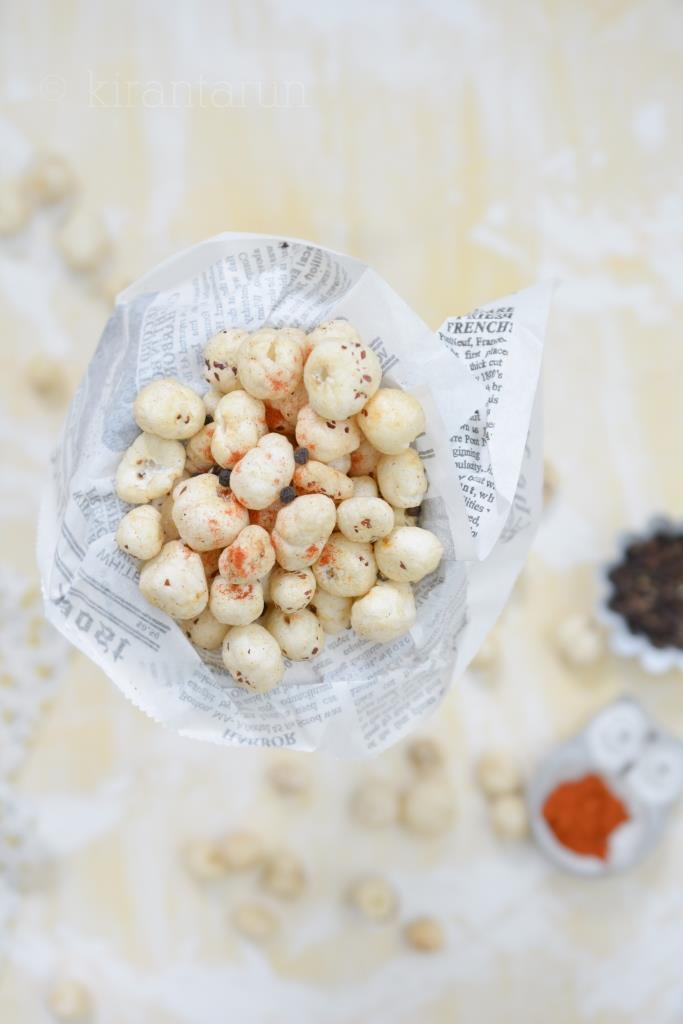 [/donotprint]
Directions:
3 cups makhana (lotus seeds)
2 tbsp ghee, divided
1/4 tsp salt
1/4 tsp black pepper
1/4 tsp of red chili powder
1/4 tsp chaat masala (optional)
Ingredients:
Heat a large non-stick pan on medium. Once heated, add 1 tbsp ghee. Swirl it around before adding lotus seeds.
Roast lotus seeds between 5 to 8 minutes, stirring in between to avoid burn. Taste to check consistency. It should be crispy at this point. If not, continue to roast for a few more minutes.
Make a well in between. Add the balance 1 tbsp of ghee. Sprinkle all the spices into the ghee. Cook spices for 30 seconds. Gently coat makhana with the spices.
Remove spiced makhana and serve immediately. If not, cool it down a little before storing it in an air-tight container.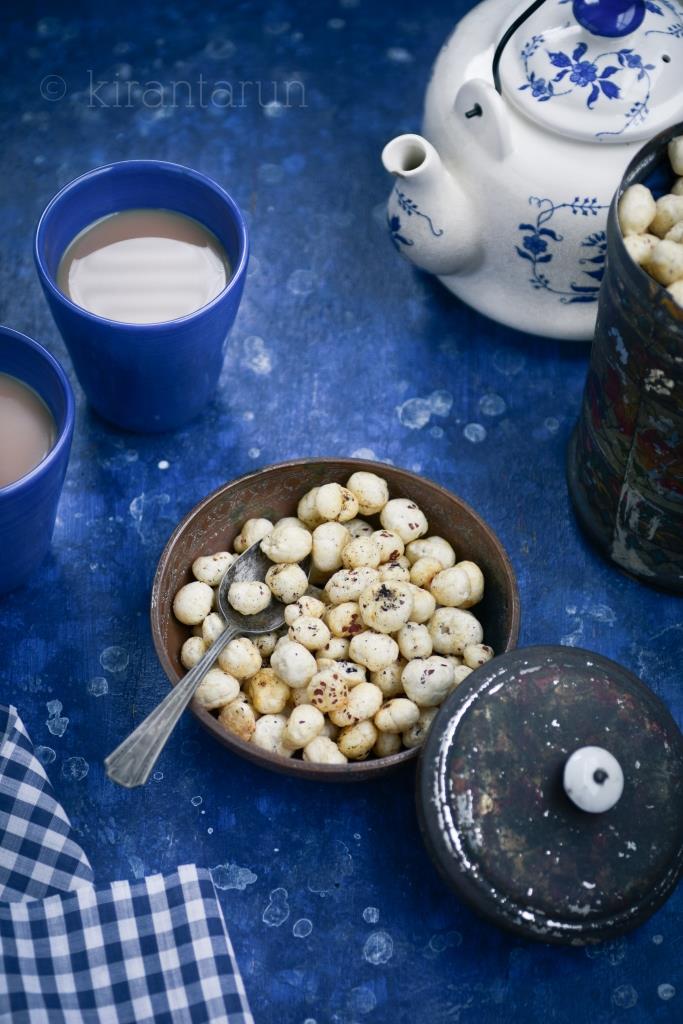 Where to get your hands on makhana? Its readily available in any local Indian/ethnic grocery stores. Have a great weekend, friends and don't forget to enjoy a healthier snack in between. Even in movie theaters 😉
Have you ever sneaked in a snack into the movie theaters? Spill the 'deets!