Makes 2 large servings
Ingredients:
1.5 cup of pitted fresh cherries
2 tsp aged balsamic vinegar
1 cup of fat free yogurt
1 cup of nut or regular milk
1 very ripe banana, chopped
2 tbsp honey
tiny pinch of salt
4 ice cubes
garnish: chopped pistachios, mint leaves & sliced cherries
Directions:
Preheat oven to 400F. Line a small baking sheet with parchment paper.
Tumble pitted cherries onto lined baking sheet and drizzle with balsamic vinegar. Roast cherries for 20 minutes.
Remove cherries to cool to room temperature.
Add all ingredients (sans garnish) into a blender. Blend until smooth.
Serve immediately, topped with garnish!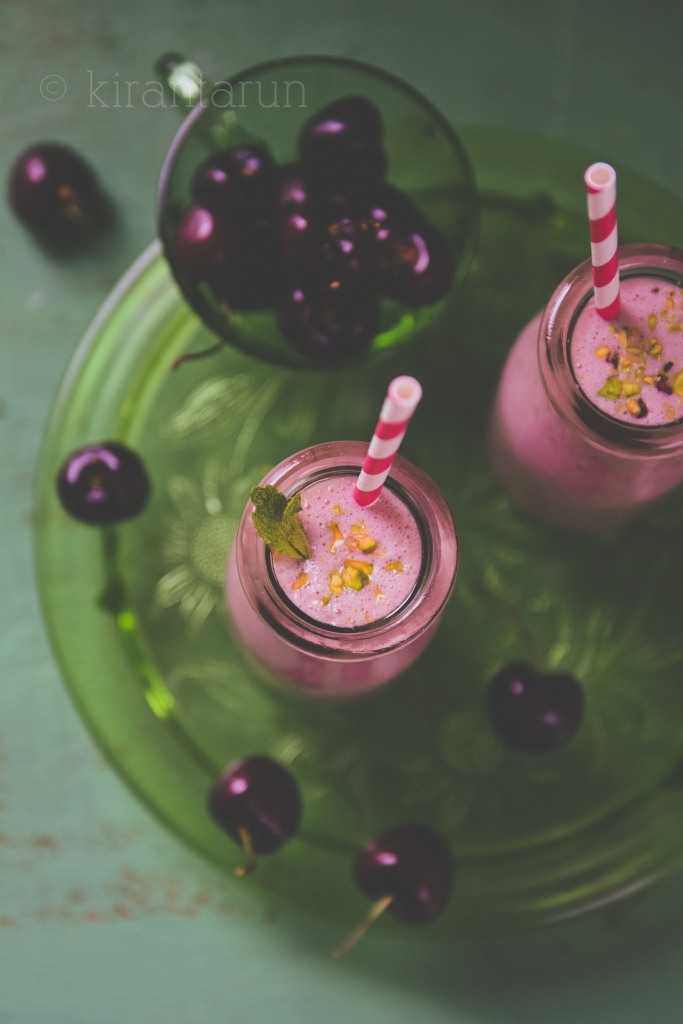 Hope this summer is filled with fun and laughter of your loved ones. Have a great week, my friends. Off to roast more cherries. Its the only right way 🙂
What's in your summer bucket list? Family, vacation etc?