H
ello friends 🙂
Since the past week has been all about "love is in the air", let's focus on "other" loves of our life.
Mine would begin with movies. I love action movies — big time!
And I can't live without "Die Hard". Ever.
I could sit through a rerun — continuously. Call me crazy, but watching John McClane in action with "special effects" that looks almost surreal, makes my day.
Any day.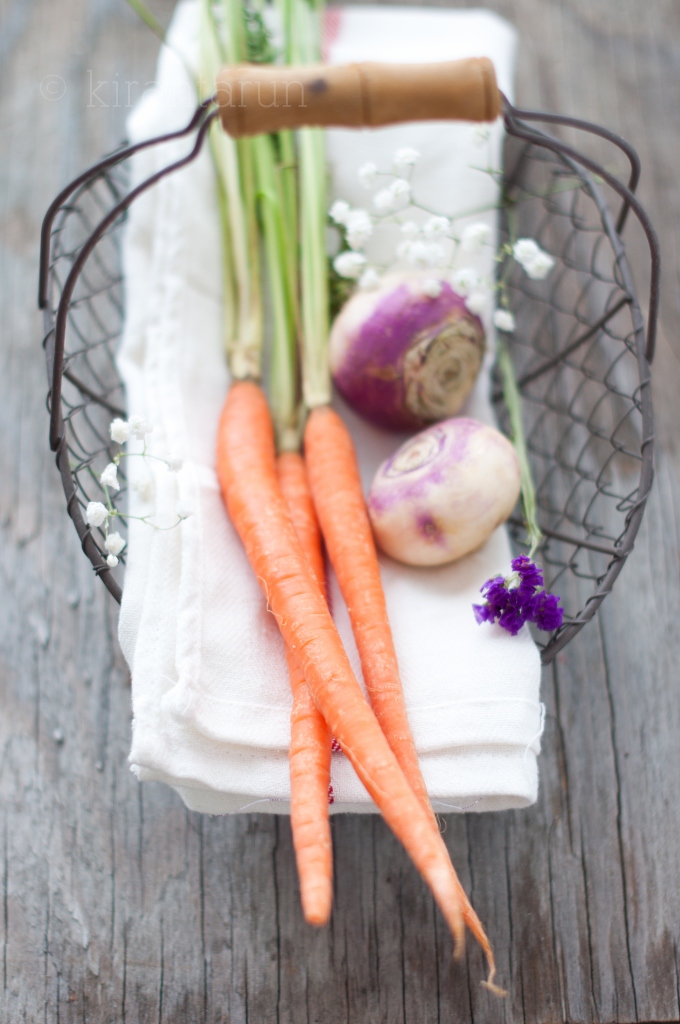 And then there's the "thriller" genre. There's something about "problem solving" action movies that instantaneously piques my curiosity to sit through the whole movie — trying my level best to piece in each puzzle.
No wonder we couldn't fathom the idea of not watching the latest Die Hard flick. We left the theater with a rush of adrenaline for sure.
And that's a good sign of a great movie! An instant gratification.
Can't say the same thing about the weather, lately.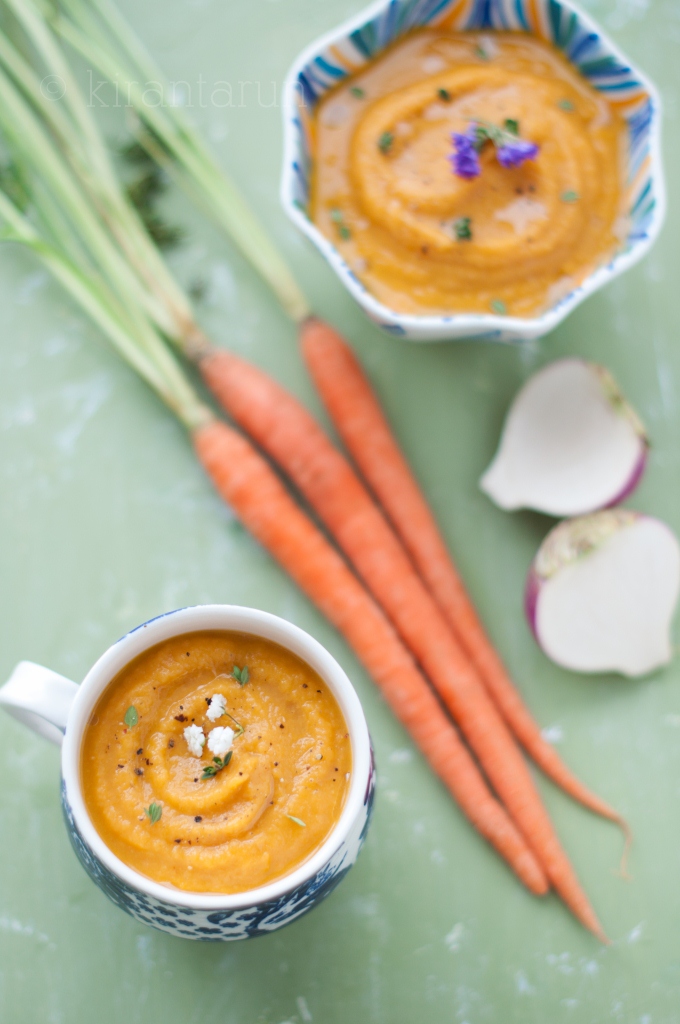 Soups on.
Especially in a State where the temperatures are forcing us to bundle up in socks and sweaters.
Or is it because it's so darn simple to make and comforting?
Yet another reason why I can't fathom the idea of soups derived from a can or container.
Really. I can't.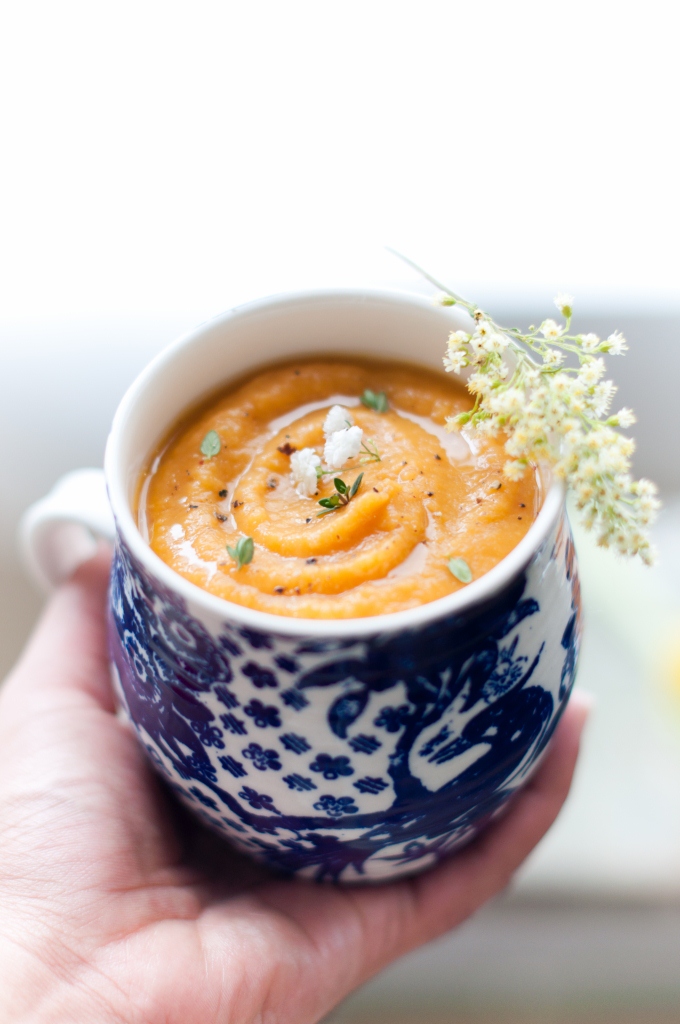 Print This Recipe
Ingredients:
4 carrots, peeled & chopped
4 turnip roots, peeled & chopped
1 sprig fresh thyme
1/4 tsp salt
1/4 black pepper
2 tbsp olive oil
3/4 tsp coriander seeds
1 small shallot, minced
1 tsp ginger, chopped
1/2 tsp garlic, minced
3/4 cup red lentils, rinsed and soaked for 15 minutes
1/4 tsp red pepper flakes
3.5 cups low-sodium vegetable broth
1/2 tsp salt
Directions:
Preheat oven to 375F. Line a baking sheet with parchment paper.
Add chopped carrots, turnip roots, fresh thyme, 1 tbsp olive oil, salt & black pepper. Toss and roast for 20 minutes.
Meantime, heat a large saucepan on medium. Once heated, add 1 tbsp olive oil with minced shallots and coriander seeds. Cook for a minute.
Add chopped ginger and garlic. Fry until fragrant before adding rinsed red lentils.
Sprinkle in some red pepper flakes and add 3.5 cups of low sodium vegetable broth with roasted vegetables.
Check for seasoning and add salt if needed.
Gently simmer (covered) for 20 minutes or until lentils softens.
Transfer everything into a blender and puree soup until smooth.
Serve hot with a drizzle of olive oil, cracked black pepper and crusty bread on the side.
Whether you love a good comedy, all out action, thriller, romantic, scary, chick-flick movie — there's nothing to stop you from enjoying a bowl of soup in between.
What's your favorite all-time movie? Or genre? Don't worry, I promise not to criticize 😉