H
appy December!! The start of holiday shopping, baking and scouring the Net for holiday gift ideas.
'Tis the season….
While there's anticipation for baking loads of cookies, my priority as of now is to clean out the refrigerator before we take our flights end of this week.
In fact, I'm taking mine in less than 48 hours!!!!
Eeeepp!!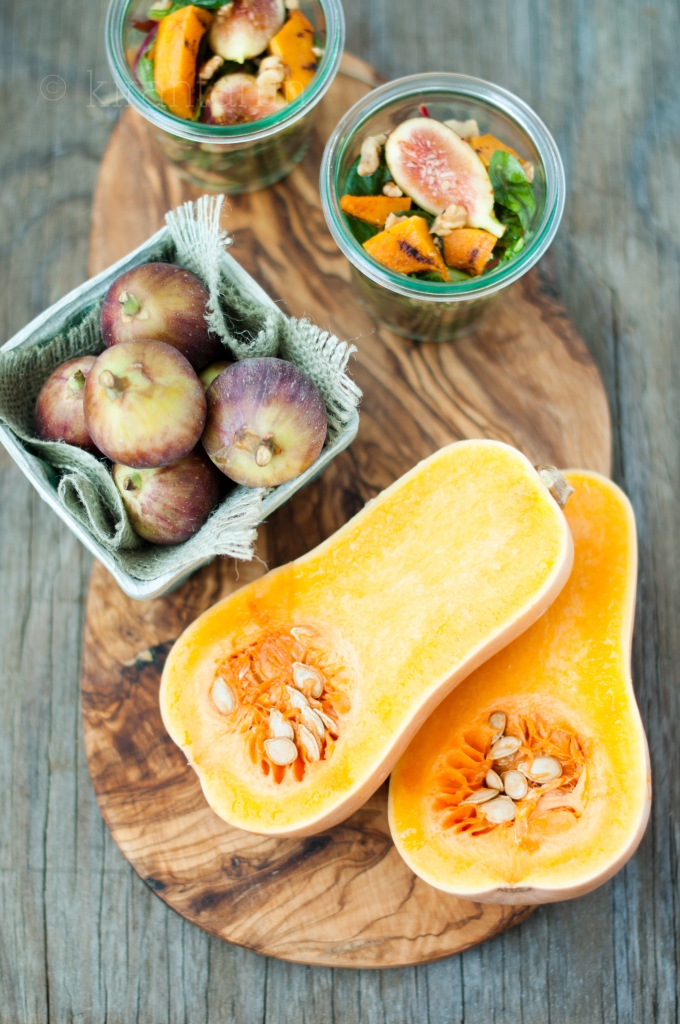 Our neighbors would be house-sitting while we return to visit our families. And while there, I'm sure we would be eating a lot. Especially mom's cooking, delicious local street foods etc.
So, before departing on an eating adventure, salads and soups are what I'm whipping up for lunches and dinners.
Cannot wait to eat "normal" again. Or stuff our faces.
Either way, I'm sure it's gonna be a delicious and happy trip!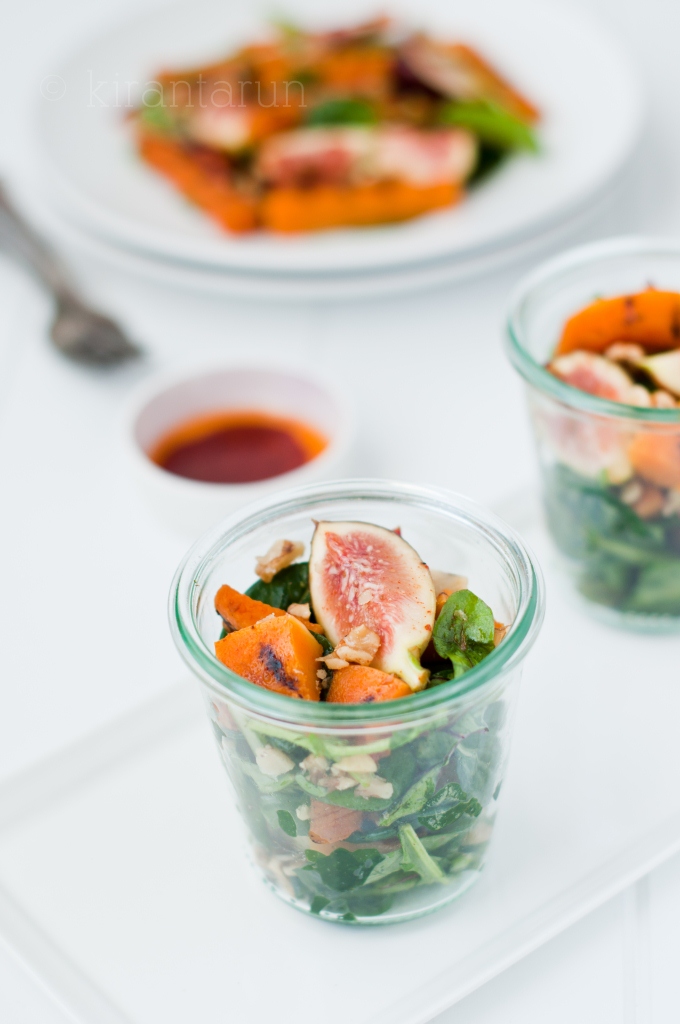 So, if you are like me and want to keep the diet in check before gobbling all the holiday cookies with the least amount of guilt — save the cookies for last and make this salad now.
Pronto.
And don't forget to make the dressing as well, with walnut oil and smoked paprika.
It's divine I tell ya.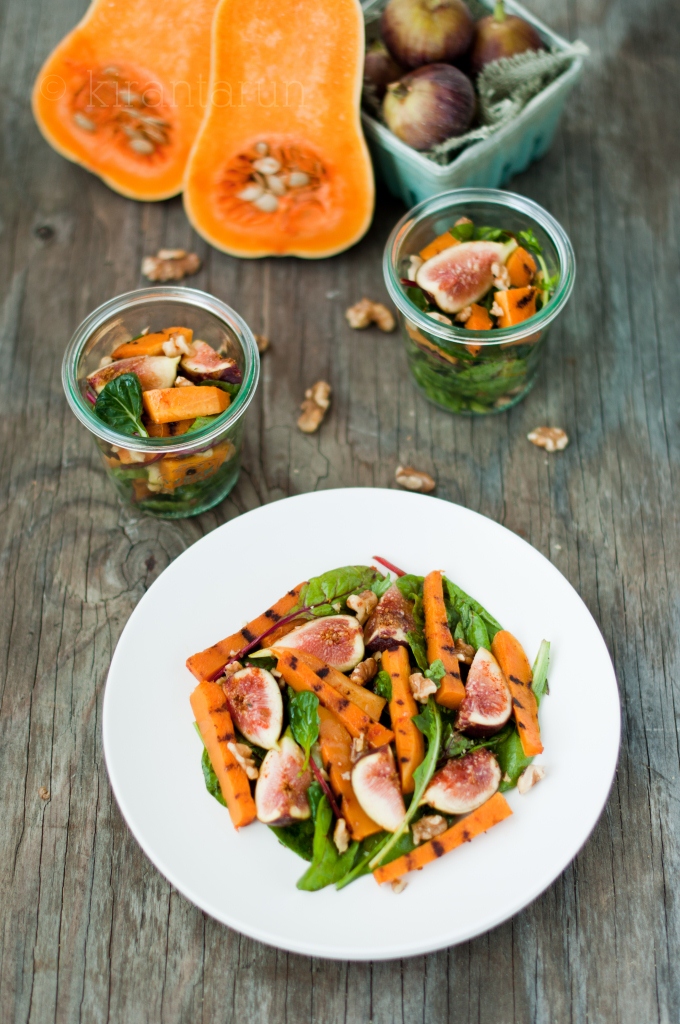 All I need now is a fork. To dig in.
You would too.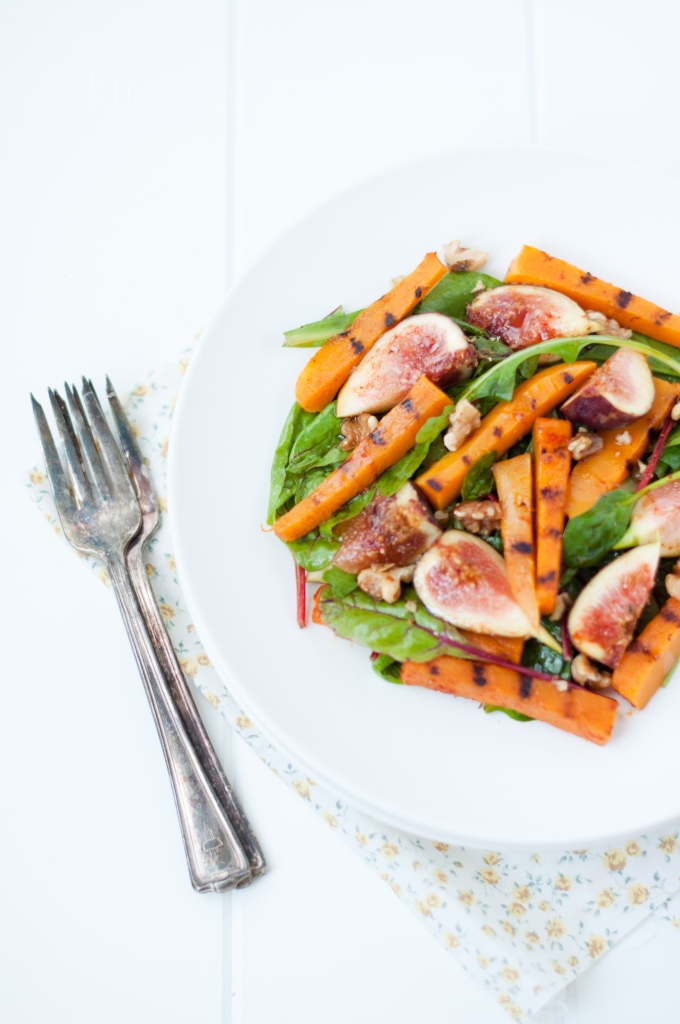 Print This Recipe
Ingredients:
1 small butternut squash, peeled+cored+sliced
1 tbsp walnut oil
1 tsp smoked paprika powder
2 small pinches of salt
3 handfuls of salad greens
1/4 cup toasted raw walnuts, chopped
5 fresh figs, quartered
Dressing:
1/4 tsp black pepper
1/2 tsp salt
1/2 tsp smoked paprika
1 tbsp apple cider vinegar
1/8 cup walnut oil
Directions:
Preheat oven to 400F.
On a baking sheet, toss sliced butternut squash, walnut oil, smoked paprika & salt until thoroughly coated.
Roast in the oven for 15 minutes.
To make dressing, combine all the ingredients in a small bowl.
To assemble: layer salad greens in a bowl, topped with roasted butternut squash, quartered figs, walnuts and drizzle on some dressing.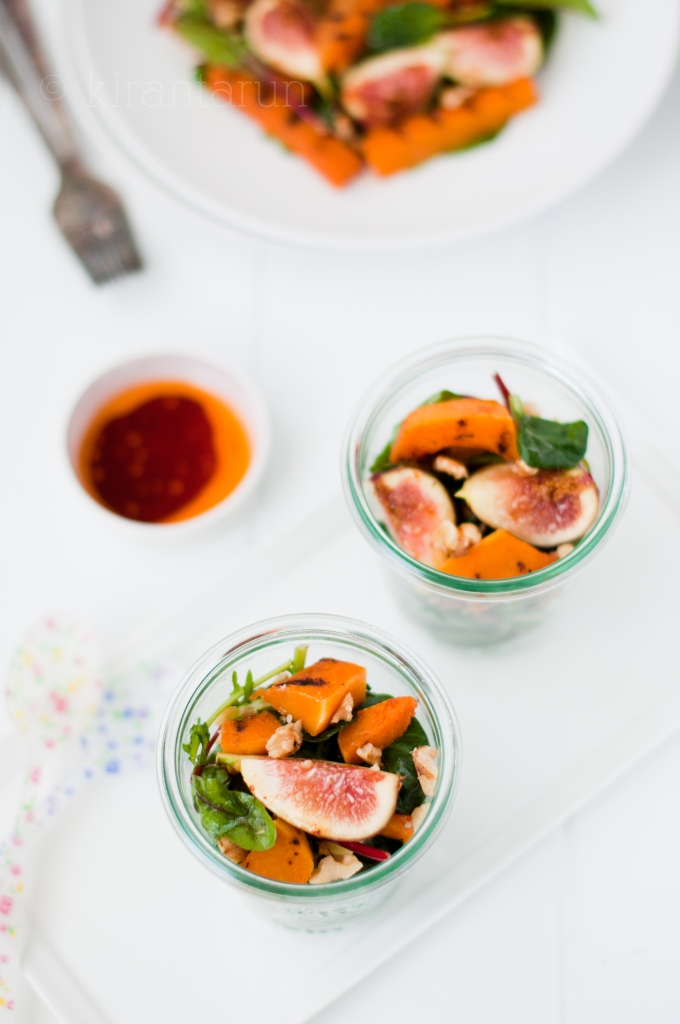 Off to peek my head into the refrigerator. Just so I know how much leftovers we need to gobble before "going" time 🙂
What are you doing to keep yourself sane before diving head first for a few pieces of cookies?