C
an someone please explain how is it possible that it's already January the 31st of 2012? I mean, it's practically mind-boggling, no? It almost feels like we are living in a time warp or something — where time seems to escape like a bullet train each day.
Since February 14th is approaching fast as well, my suggestion is to make this salad. Not only its very color appropriate — it's extremely tasty, fresh and simple to make.
So long you promise not to jut out your tongue after eating it 😉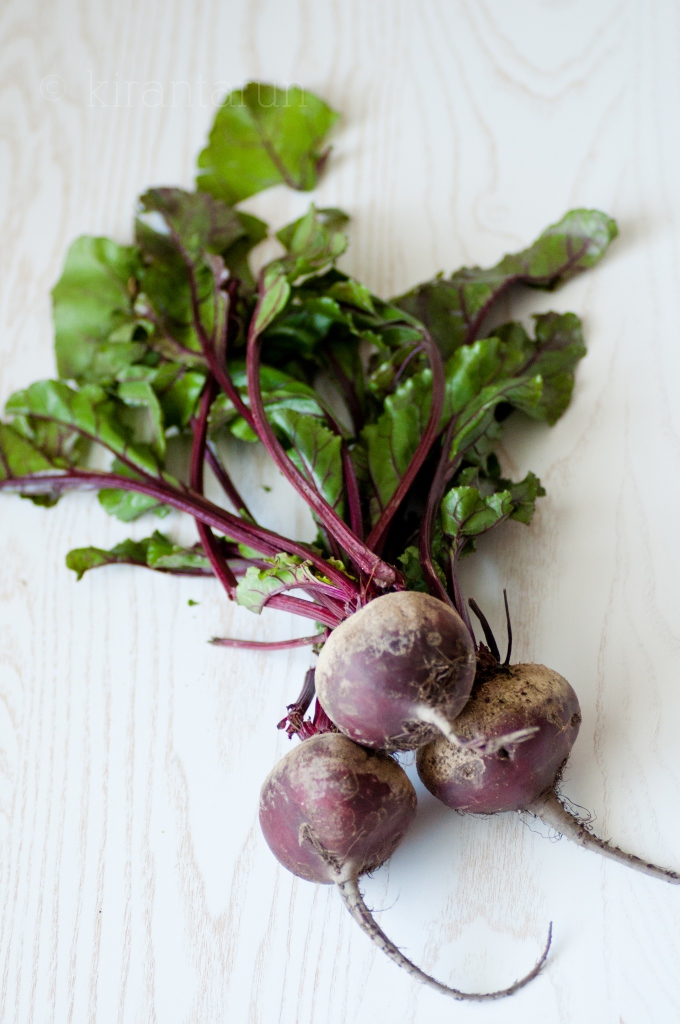 Anyways, I have another complain — ok, I am a complain pot but I can't help it.
There's an epidemic in the supermarkets. I hate it whenever the produce display is always so wet. There's water sprinkler everywhere!! Am I wrong to believe that spraying water would make it more susceptible to rot? It's ok to keep it a little moist, but why soak it?
But it never hurts to ask! I needed some fresh and dry bunch of beets (not soaked in water madness!) and thank god they had some in a box, un-assembled. I can still recall that guys' facial expression. He did asked why I demanded for such request. And I told him about my aversions to wet produce.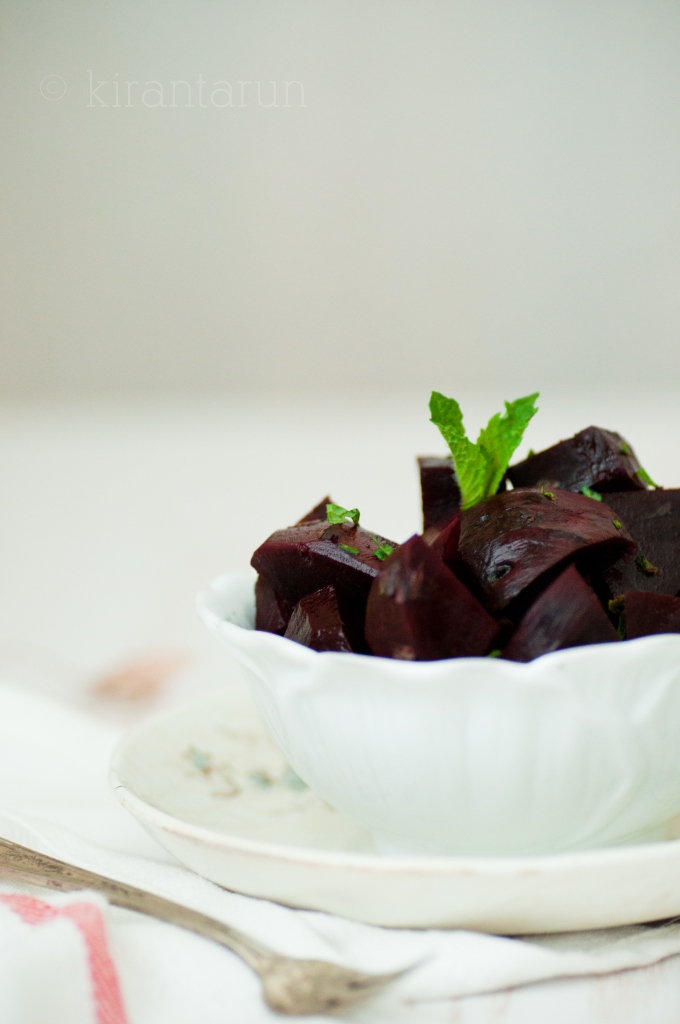 Some people hate veggies — well, I hate veggies that are soaked in puddles! Win-win, eh? 😉


Print This Recipe
Inspired by – Vegetarian Bible, from the earth to the table
Ingredients:
3 – 4 medium beets
4 tbsp extra virgin olive oil
1/2 tsp salt
3-4 fresh mint leaves, chiffonade
1 tbsp lime/lemon juice
1/2 tsp coarse sea salt
Directions:
Preheat oven to 345F. Line a baking sheet with foil.
If using fresh beets, carefully remove roots & stalk from beets without cutting into the skin.
Gently rub beets under cold running water without splitting skins, to remove any dirt.
Pat dry beets with paper towels. Place on the foil and gently coat beets with 2 tbsp of olive oil and 1/2 tsp salt. Wrap foil to cover beets completely and roast between 30 – 45 minutes (depending on the size of beets).
In a bowl, add 2 tbsp extra virgin olive oil, lime juice and coarse sea salt. Whisk until smooth.
Remove beets from oven to cool enough to handle, then peel away the skins.
Chop beets to bite size and add it in the dressing bowl to coat.
Cover to chill for at least an hour before devouring 😉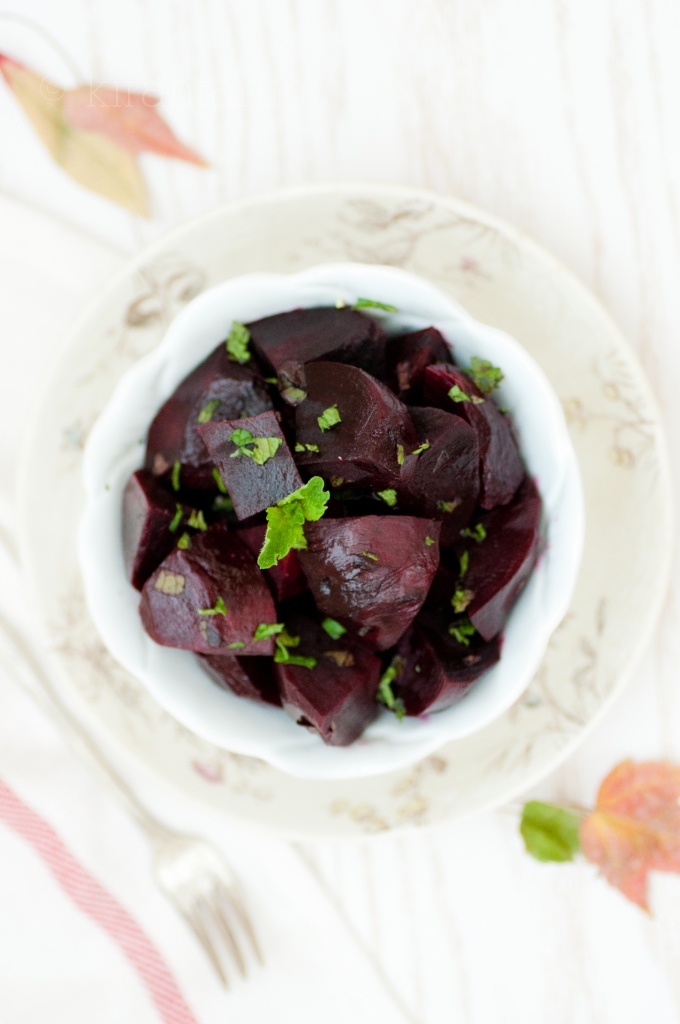 I am off to sulk at wet produce, and hopefully there would be better resort to preserving vegetables than dumping boat-load of water on it!!! Ewww!!!
What are your plans for February? I am sure its more exciting than my complains 😉