M
otivation.
Once lost, it's a constant struggle to regain it back. After a long recent break, spending time with the family, I'm still not very motivated to get back into the kitchen and create magic.
Or even style and take photos of food. Gasp! Its a shocker for me too!!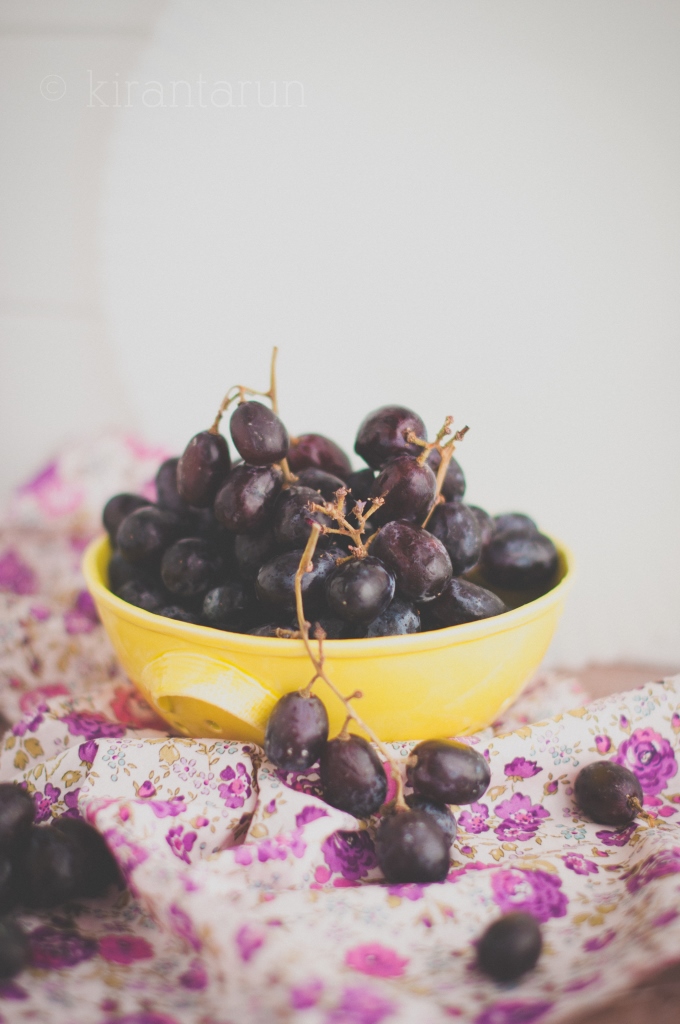 And I'm here today to confide about the truth.
I enjoy doing it all. Food photography is still my passion, but it's no longer "the drive" to strive for more. I'm lost. My motivation is stumbling down the staircase as quick as you can say, Bon Appetito!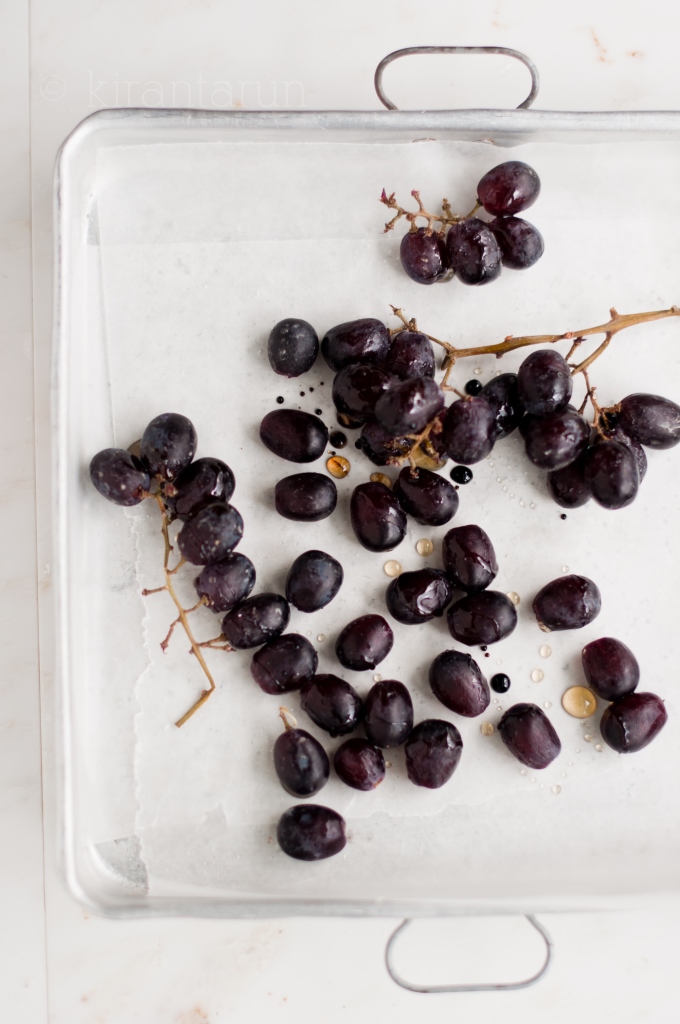 Help!!!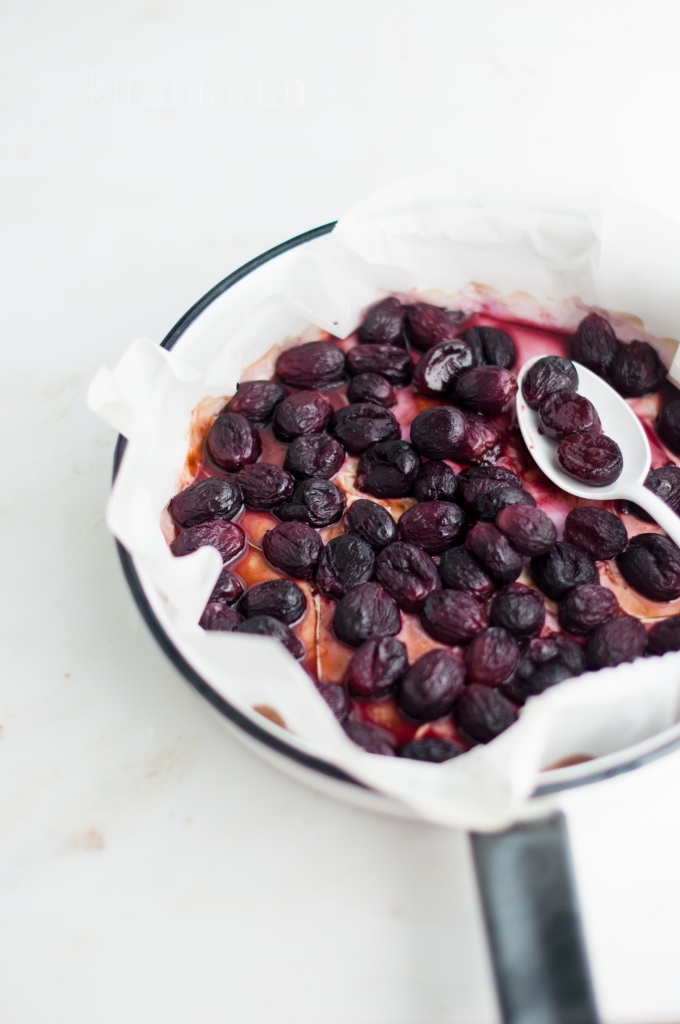 Oh well. In the meantime, I'm drowning my motivation-less sorrows into this luscious roasted balsamic grapes and hoping for the best.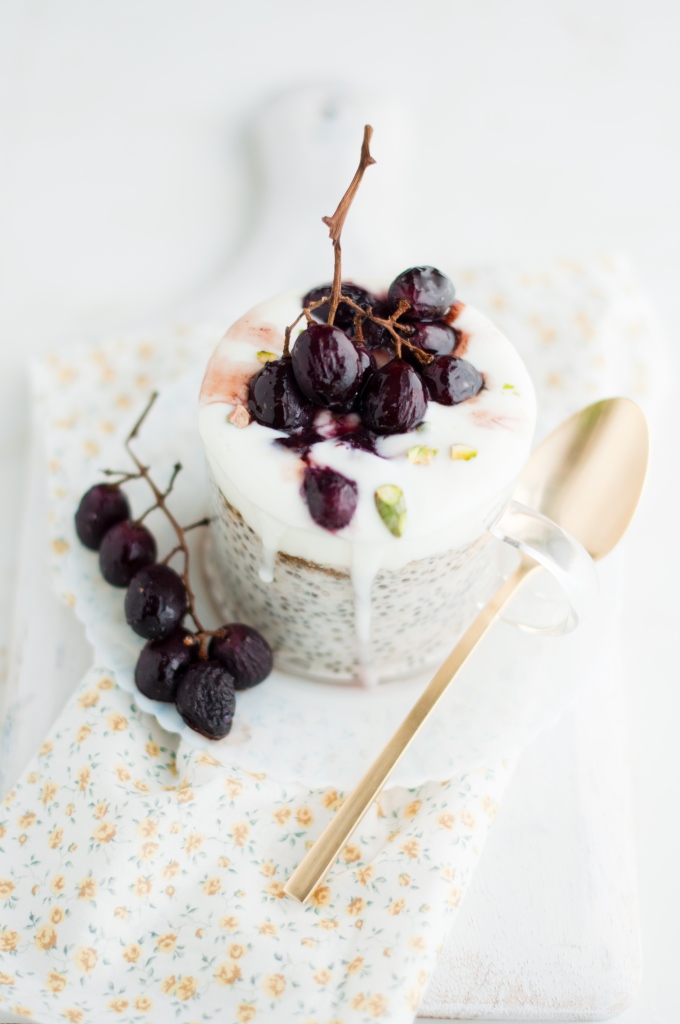 Print This Recipe
Ingredients:
2 cups of black seedless grapes
2 tsp thick balsamic vinegar
2 tsp organic honey
pinch of salt
Directions:
Preheat oven to 400F. Line a large baking sheet with parchment paper.
In a bowl, toss all ingredients.
Evenly spread grapes on parchment paper.
Roast grapes for 15 to 20 minutes or until some of the grapes burst/shrivel, oozing its juices.
Serve it atop oatmeal, yogurt, smoothies or use for baking!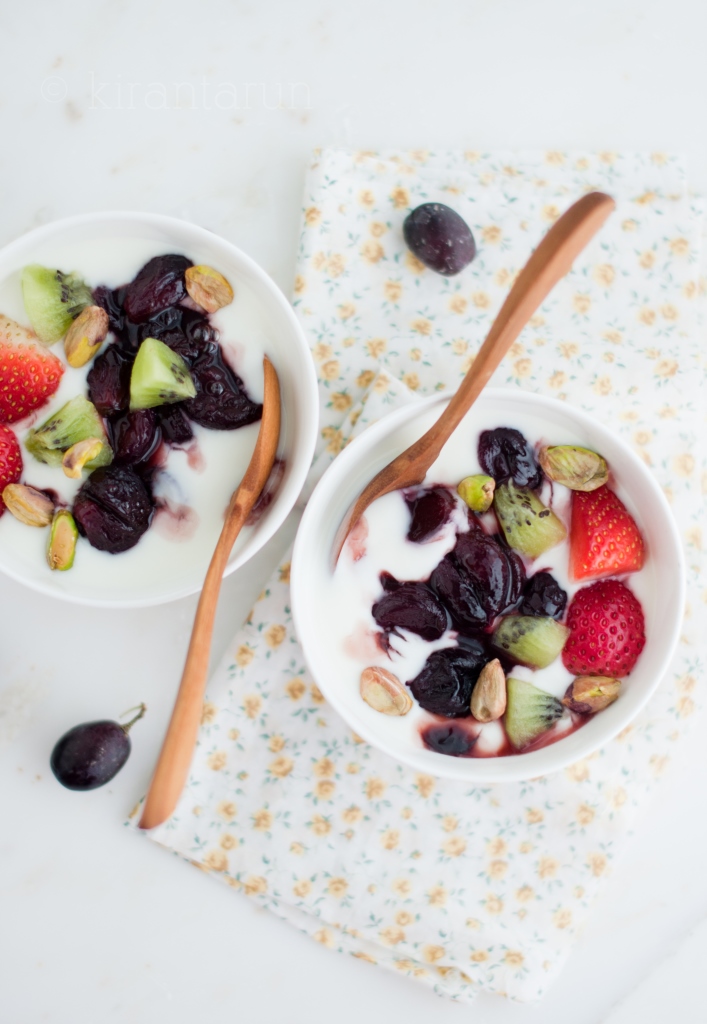 Caffeine is a picker-upper, but I need something "stronger" than just caffeine. I hope the drive and creativity returns soon. Motivate me, please?
Have a lovely weekend, friends 🙂
How do you pick up the pieces left behind a while back, and carry on?