Serves 4
Ingredients:
4 large carrots, shredded
2 large beets, shredded
1/3 cup edamame
1/2 tsp sesame seeds, toasted
2 tbsp cilantro leaves
optional: citrus slices
Sesame Ginger Citrus Dressing:
1/2 tsp toasted sesame oil
1/2 tsp orange zest
1/2 tsp grated ginger
1/4 tsp salt
1/4 tsp black pepper
2 tbsp vegetable oil
2 tbsp lemon juice
1/8 tsp sesame seeds, toasted
Directions:
Add all ingredients into a large bowl.
Stir dressing ingredients into a small bowl.
Toss salad with dressing just before serving.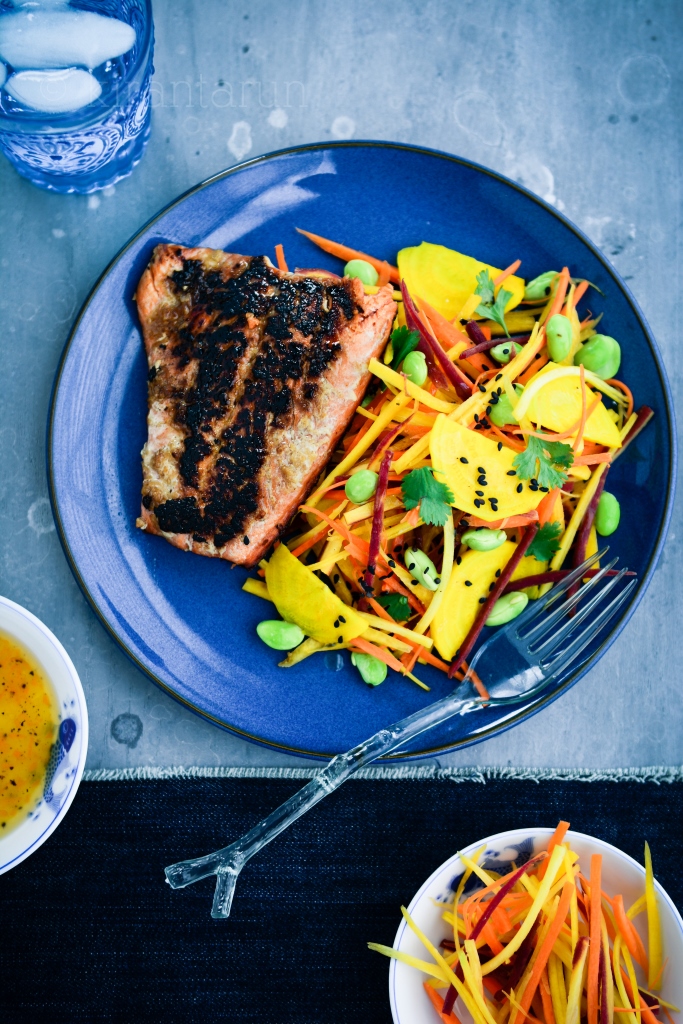 We want to encourage every one of you to take an online cleanse as often as possible. It's a guaranteed refreshing revelation! Make as much time as possible for the family. Cook, eat, laugh and play 🙂
What's your favorite cleanse?