H
ello friends!!!
Stepping away from technology is a revelation, every single time. Not only I was away from blogging, but all social media accounts. And it has been glorious!
Its essential to go offline every now and then. This "noise" that is pretty essential in my life, but a break is always necessary. Not feeling a tinge of guilt and you shouldn't too. But thank you so much f0r sticking around 🙂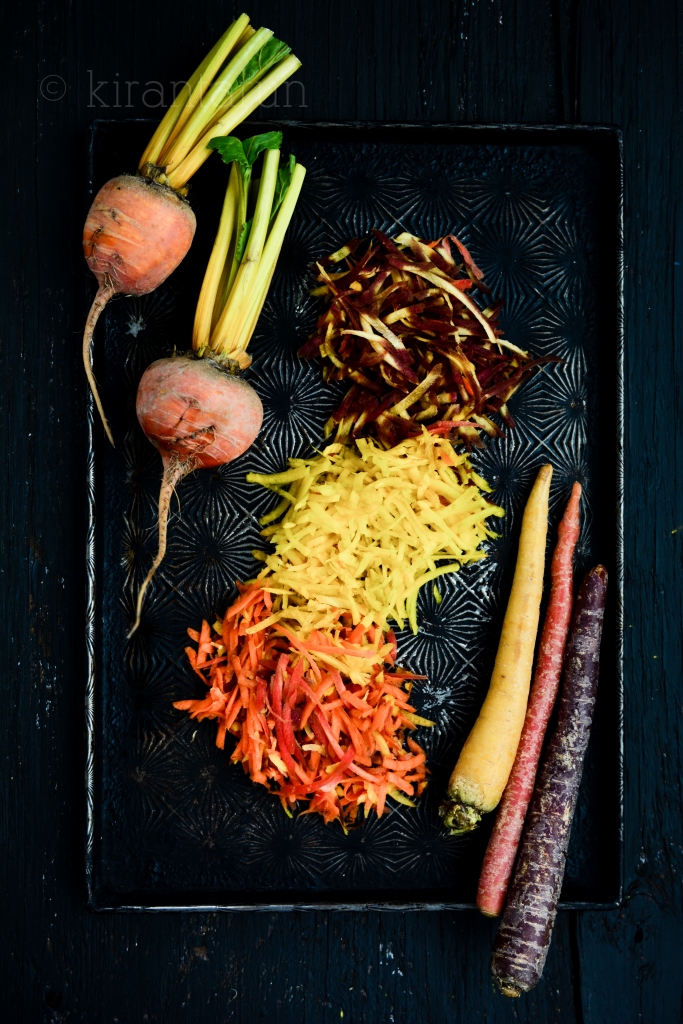 Many of you wrote emails, left comments on various social media accounts, worried about the sudden absence. And I want to thank each and every one of you for taking the time to write to me. I apologize for my sudden disappearance. Next time, I'll take effort to at least make an announcement and not just disappear 😉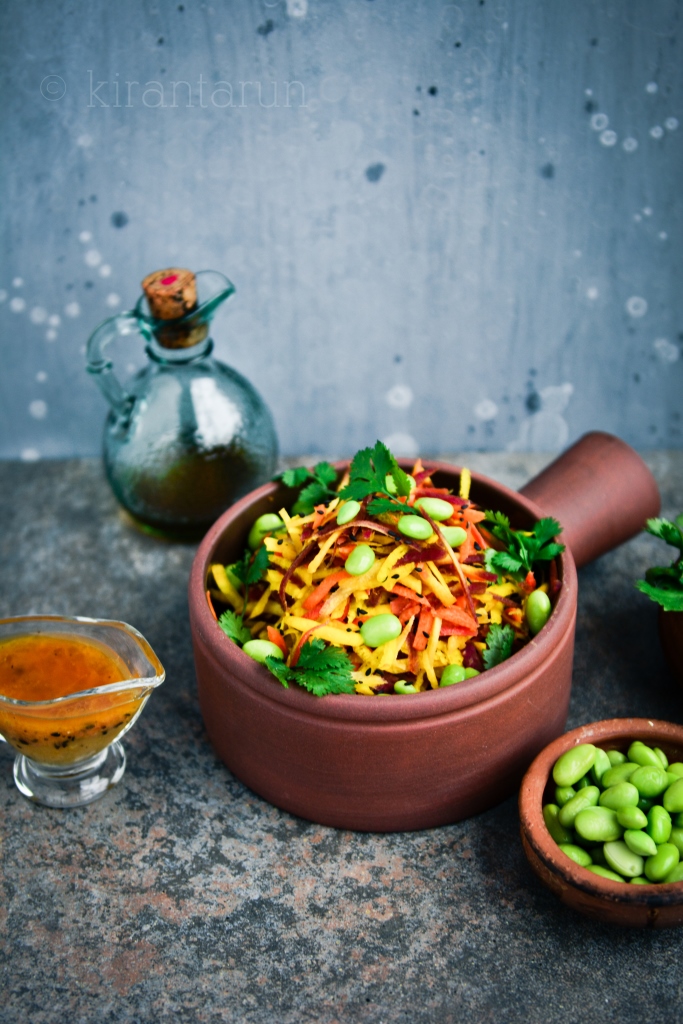 Back to good food! We disappeared from blogging scene, but have been indulging with nothing short of deliciousness. Spring has sprung a whole array of beautiful foods.
So the only best way to enjoy spring is with fresh and colorful salads. The only way.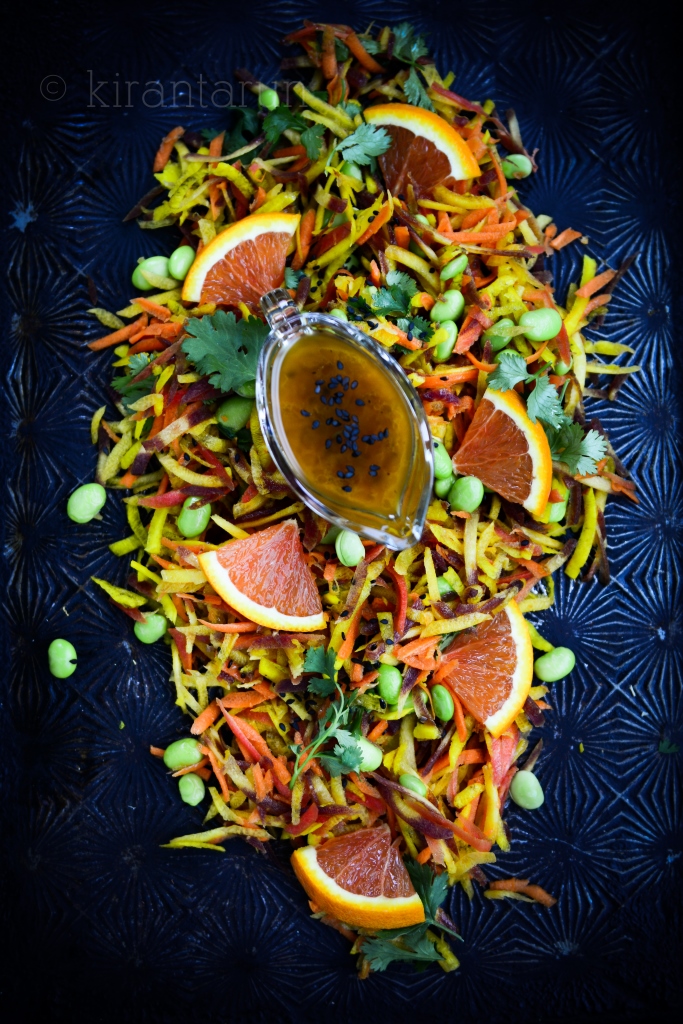 Print This Recipe
Serves 4
Ingredients:
4 large carrots, shredded
2 large beets, shredded
1/3 cup edamame
1/2 tsp sesame seeds, toasted
2 tbsp cilantro leaves
optional: citrus slices
Sesame Ginger Citrus Dressing:
1/2 tsp toasted sesame oil
1/2 tsp orange zest
1/2 tsp grated ginger
1/4 tsp salt
1/4 tsp black pepper
2 tbsp vegetable oil
2 tbsp lemon juice
1/8 tsp sesame seeds, toasted
Directions:
Add all ingredients into a large bowl.
Stir dressing ingredients into a small bowl.
Toss salad with dressing just before serving.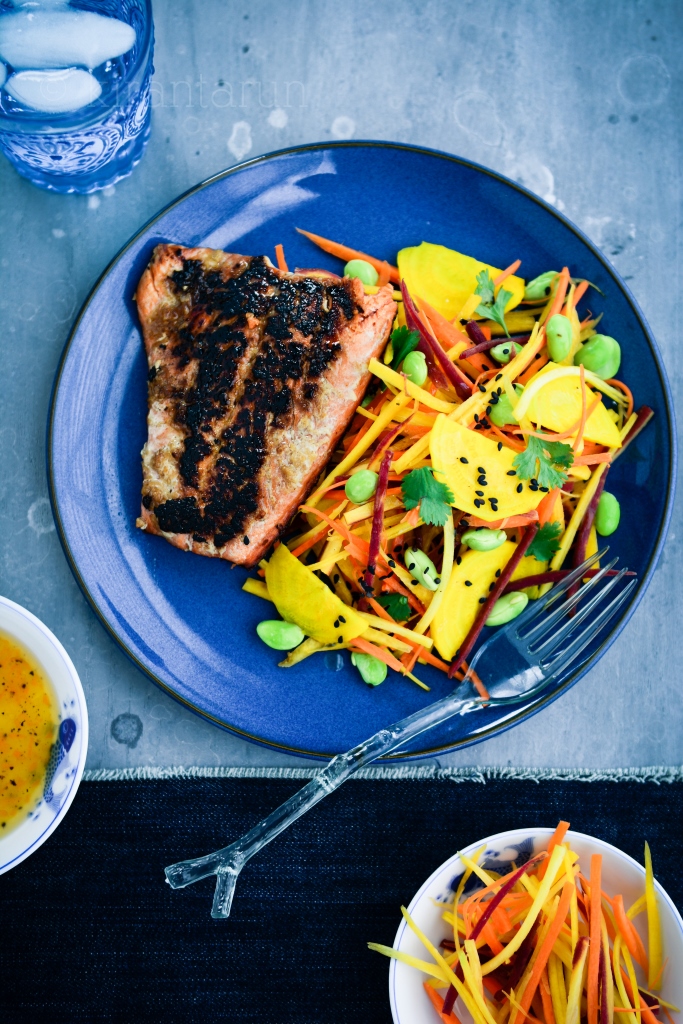 We want to encourage every one of you to take an online cleanse as often as possible. It's a guaranteed refreshing revelation! Make as much time as possible for the family. Cook, eat, laugh and play 🙂
What's your favorite cleanse?