I
n hopes of savoring what is left of summer's produce, I went ahead and stocked our supply on strawberries. Yeah, I'm that kind of person who makes a dash in the produce aisle of BJs in desperate attempt to savor what is left of summer succulents. Well, nothing beats Florida strawberries. Heck, since we are naming some Floridian natives, might as well throw in the oranges and key limes.
Ssshhh.. Do not inform this to anyone. As a Floridian resident & a food blogger, I am yet to try key limes. Not even the pie! Gosh!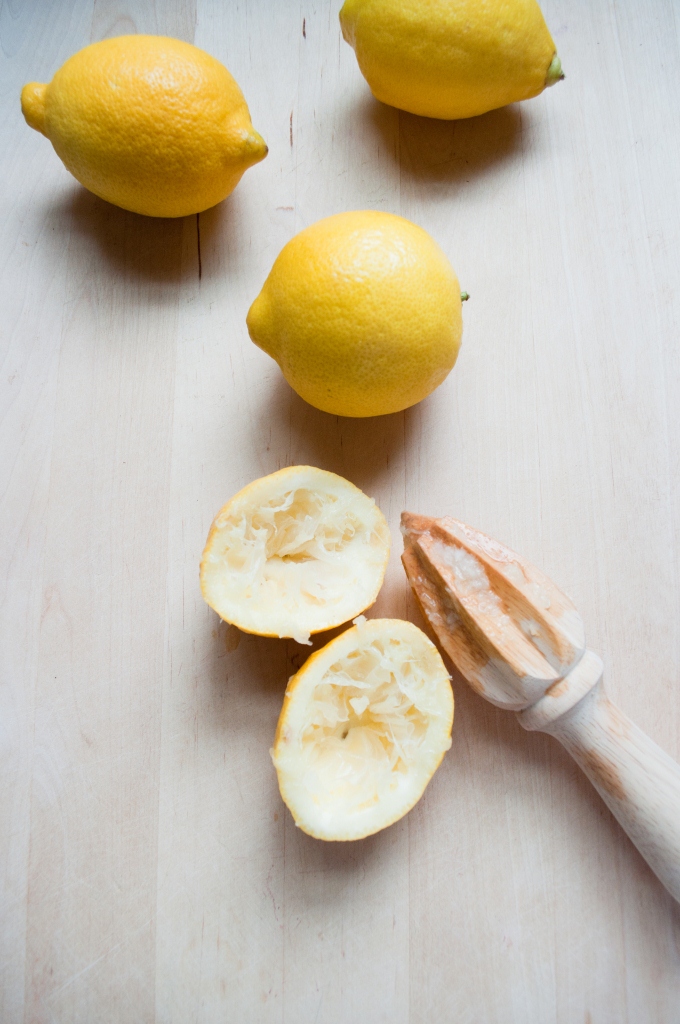 Don't get me started on what I am yet to sample. There's many out there but I am afraid summer is thinning out and fall is upon us. So I'm making do with options on hand. Let's start with a cool glass of icy cold strawberry lemonade.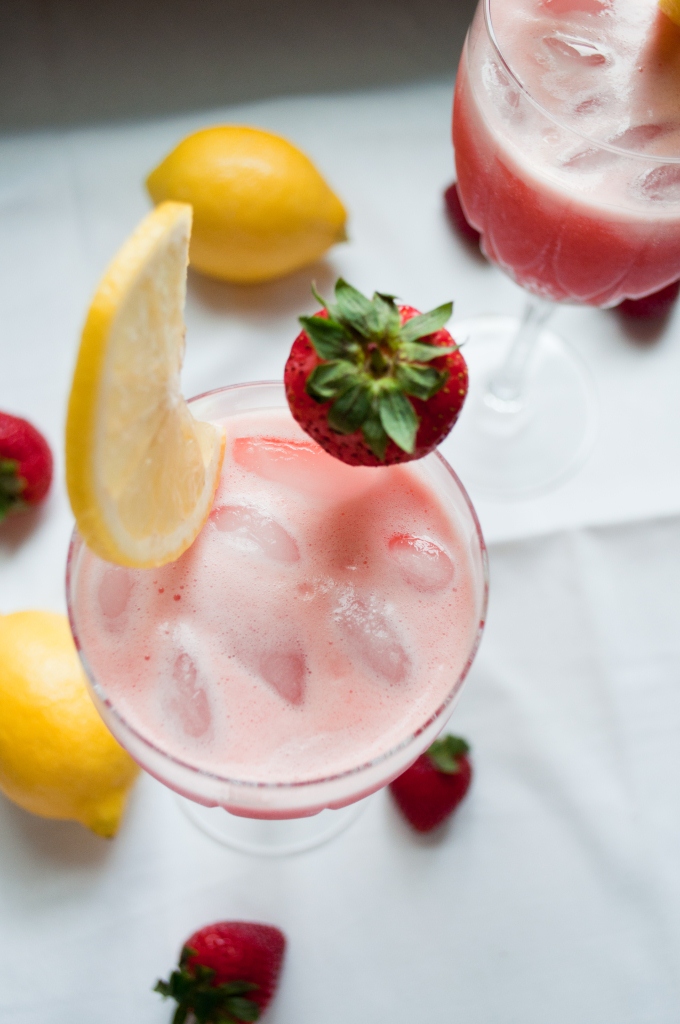 Growing up, we never afforded strawberries. It's pretty much imported and well, the shelf life was questionable. Nope, I think it boils down to affordability. I'm sure about that 😉
Anyhow, there this hill station in Malaysia named Cameron Highlands which is famed for not only beautiful scenery, cool temperatures, rose or flower gardens but also strawberry farming. I had the pleasure of tasting some. But they weren't as sweet as what we've tasted here. Sorry guys, just keeping it real over here.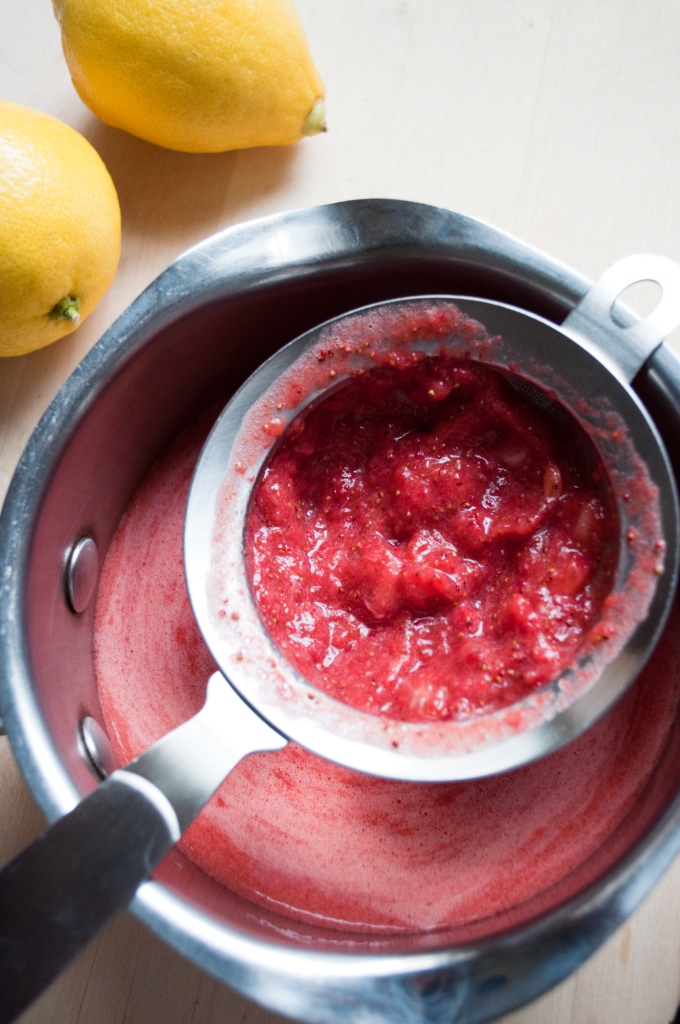 You don't want to serve this drink on a date night with seeds all over the teeth, would you? Pureeing strawberries to get a smooth concoction and straining is essential.  A little bit of elbow grease but so worth it with a small mesh over a bowl that results in a luscious & thick strawberry concoction.
If only I had a juicer (ice cream maker, kitchen aid stand mixer, etc). Come to think of it, not everything in life has to be convenient. My mom didn't own any fancy gadgets, and yet she could bake an amazing cake, make delicious sorbet/sherbet, serve mouth-watering pastries. Sometimes, we are just too pampered.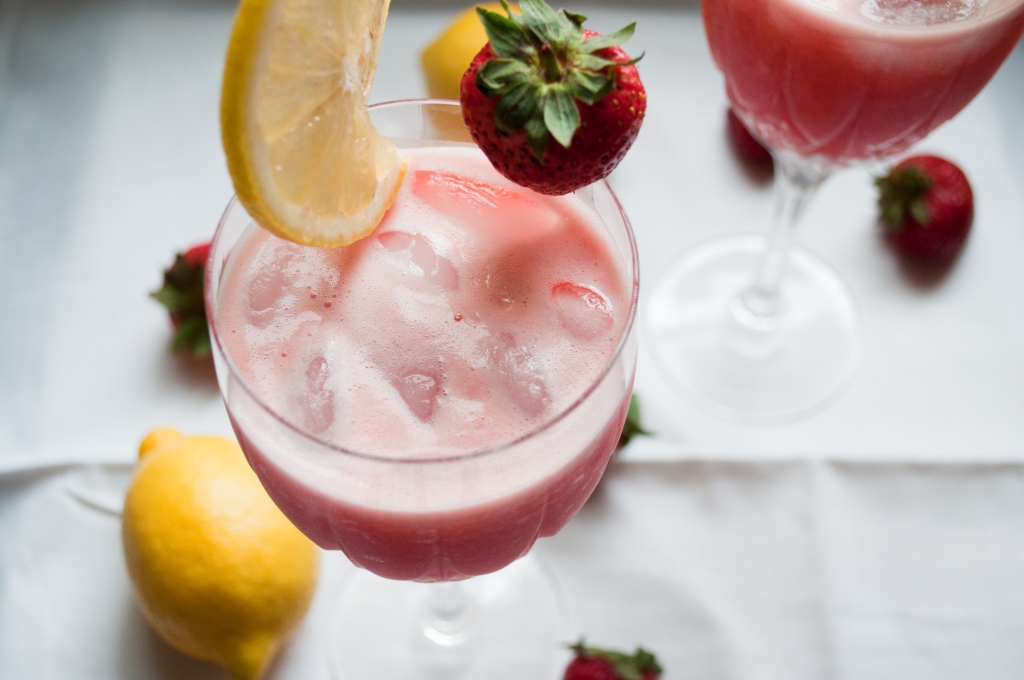 Whether you own a fancy gadget or otherwise, nothing is as simple as a lemonade. Make it top-notch by adding strawberries.
It will forever change your life, I tell you.


Print This Recipe
Ingredients:
10 – 12 strawberries, hulled and sliced
1 lemon, freshly squeezed juice
3 tbsp sugar or agave sweetener
1/2 cup ice cubes
1 cup icy cold water
garnish – a few lemon slices and strawberries
Directions:
In a small blender, puree strawberries, agave/sugar and freshly squeezed lemon juice till smooth.
Using a small sieve, strain the concoction to remove any seeds or residue.
In a tall glass, add smooth strawberry concoction, ice cubes and icy cold water. Mix and serve in fancy glasses with some garnish.
Which summer beverage would you miss the most?
Giveaway winner announcement!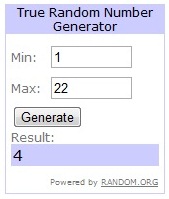 And the winner of 1 On A Stick copy goes to Katie, from Katie's Cucina! I would be sending you an email in due course Katie 🙂 Thanks to everyone who participated.