T
here's shivers everywhere.
Cold front has finally struck and there I am posting a "chilled" recipe.
Don't hate me for the fact that this recipe was created when the sun was shining oh so brightly here in Florida — but the nightfalls are as nightmarish-ly cold as one can imagine.
So, it's a lose-lose for everyone. Well, not until you've tried this recipe. It would knock you off your socks!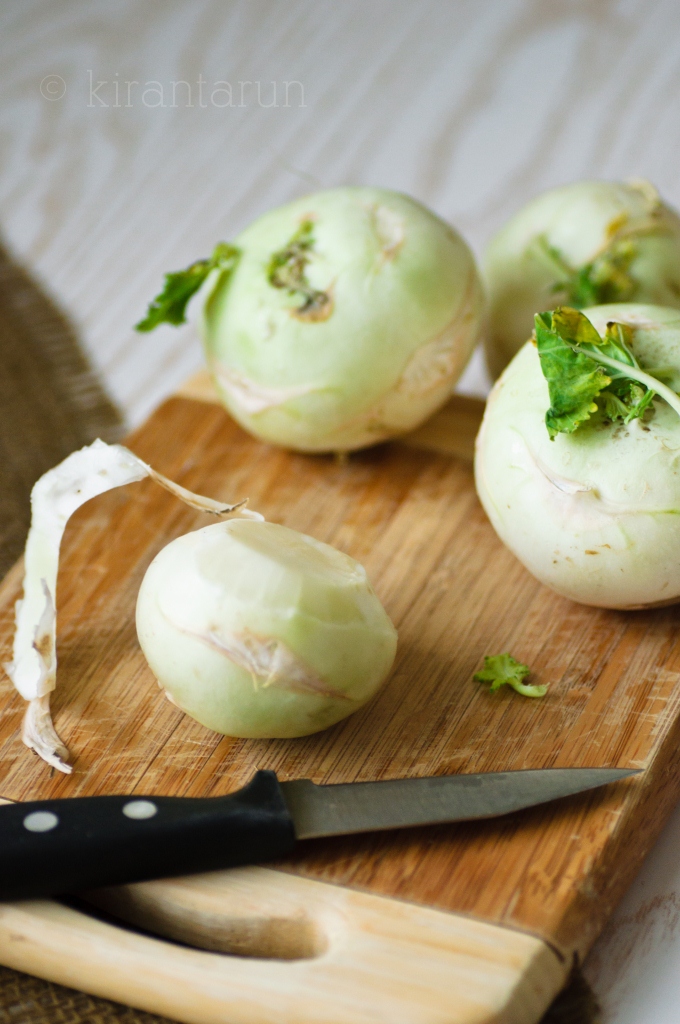 Anyhoo…
I couldn't believe my lucky stars when I saw kohlrabi in my local grocery store. This is one those vegetables that was making too many rounds on the blogosphere. And I had to try. Curiosity always takes the best out of me, can't you tell?
The name comes from the German Kohl ("cabbage") plus Rübe ~ Rabi (Swiss German variant) ("turnip") – Wikipedia
Upon researching some facts on kohlrabi, I decided on a raw salad recipe just so I can taste my way towards this unfamiliar ingredients. Cooking would just alter it's natural taste.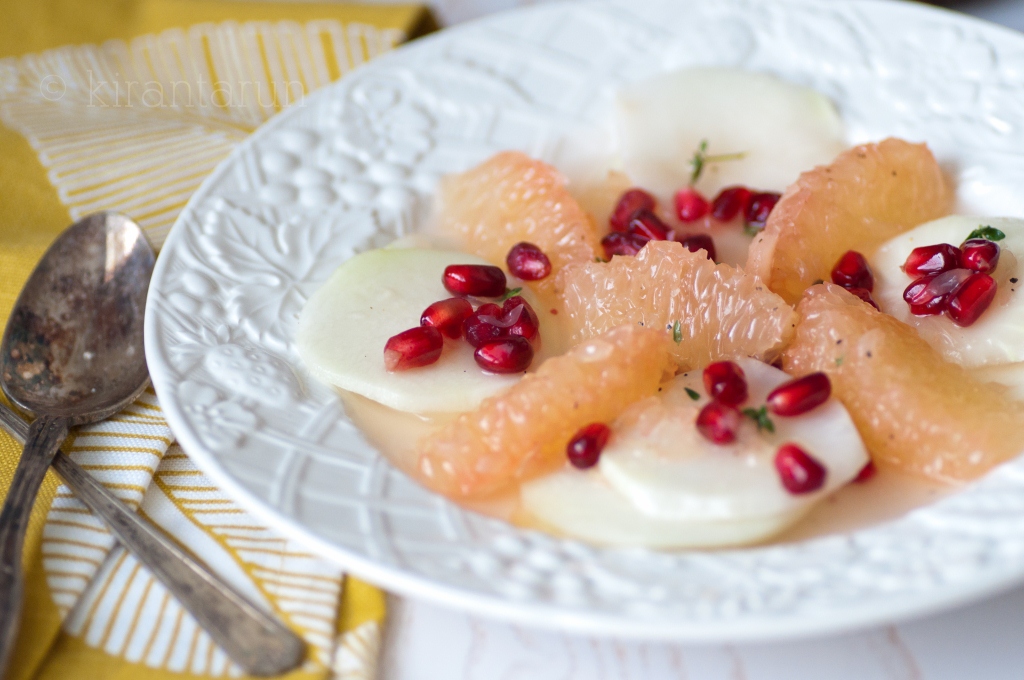 After taking ill for so many days, just looking at a bagful of fresh and ripened grapefruit makes me cringe. I can't promise what all I would have to do to use up those delicious grapefruits before it expires. Any tips or recipes would be appreciated.
Thanking the lucky stars we had only 1 sad looking pomegranate in the refrigerator.


Print This Recipe
Ingredients:
2 medium kohlrabi, peeled and thinly sliced
1 big ripe and juicy grapefruit (segments & juice)
1/3 cup pomegranate arils
1/2 tsp honey
a pinch of salt & black pepper
a pinch of fresh herb (thyme/basil/mint)
Directions:
In a bowl, add all ingredients. Mix and refrigerate to develop flavors. Serve chilled or room temperature.
Off to cook some shrimp coconut curry – been craving it all morning.
Have you tried kohlrabi before? What's your favorite recipe?
Food thought of the day
 The only time to eat diet food is while you're waiting for the steak to cook. — Julia Child