Yields 8 large scones or 12 to 14 mini scones
Ingredients:
1 cup all purpose flour
1 cup almond flour
1.5 tsp baking powder
1/4 tsp salt
1 tsp lemon zest
4 tbsp sugar
6 tbsp unsalted butter, chilled and diced
3/4 cup (6oz) whole milk, chilled
1 tsp almond extract
1/2 cup (4oz) fresh raspberries, halved
1 whole egg, beaten
Directions:
Preheat oven to 400F. Line a large baking sheet with parchment paper. Set aside.
Sift flours, baking powder and salt into a large bowl. Combined lemon zest and sugar, and stir it into the flour before adding chilled diced butter.
Using a pastry cutter (of hands!), work through the flour to combine butter into flours. Work until it resemble course crumbs.
In a cup, combine chilled milk and almond extract. Make a well in the center of the buttered flour and drizzle in whole milk.
Using a large fork, slowly stir the milk and buttered flour to form a dough. Add fresh and halved raspberries and stir it all to combined into a dough. Do not over stir at this point. The dough will be too moist to roll out.
If the dough does become a little too moist to roll out, wrap it with a cling wrap and stick it into the freezer for 15 minutes.
Lightly dust the surface, rolling pin and your clean hands with some all purpose flour. Scoop out dough onto the surface and dust it with little flour. With your hands, work the dough, forming it into the desired thickness. Work fast as to avoid moistening the dough too much. Using a rolling pin, roll out a nice, even circle of desired thickness.
With a very sharp knife, divide scones into 8 thick wedges. For the iconic scone shapes, use a round pastry cutter. Dip the cutter into some flour before cutting out the shapes. I tested this recipe with many different shapes. Pick your fav.
Place scones onto prepared baking sheet lined with parchment. Lightly brush on some egg wash and bake scones into the preheated oven between 15 to 20 minutes.
Remove scones from the oven and allow to cool for 10 minutes on the baking sheet, before cooling it off completely on a cooling rack.
Best eaten right away with your favorite freshly brewed hot tea.
Leftovers can be kept fresh for 3 days, but why?
I've even froze the unused dough and it bakes very well. Just bring the dough to a temperature enough to roll out, bake and gobble!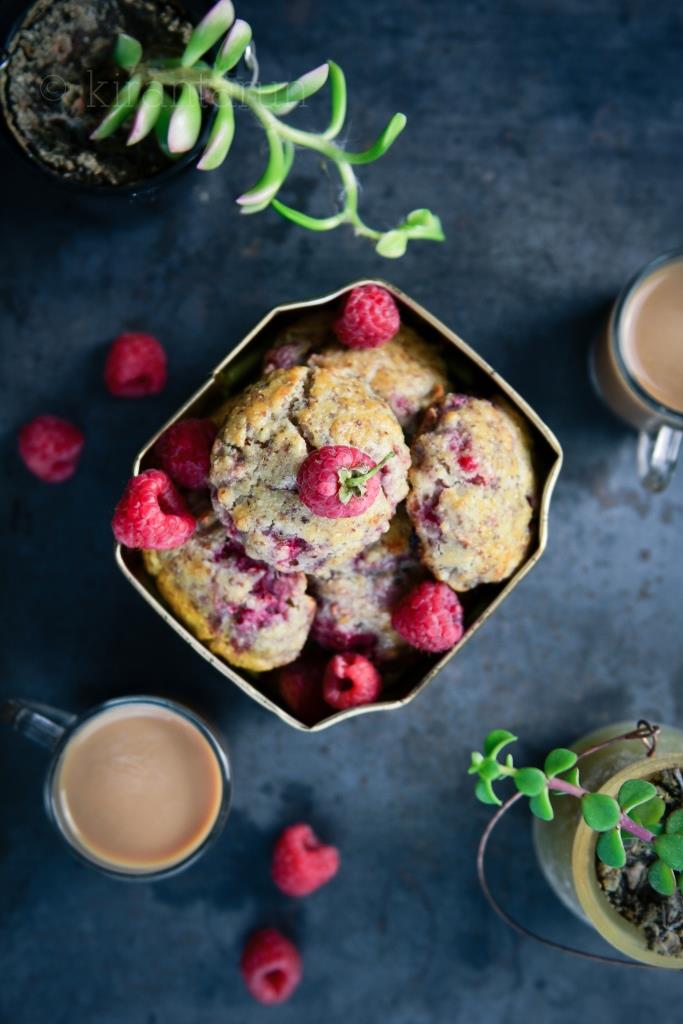 Off to sit down and focus on my to-do list. It's getting longer with all the neglect. Hope you are having a very happy and spontaneous summer.
What's baking in your oven? 🙂