C
herries are pretty much on every menu in my home this week.
I discovered a new farmer's market in my neighborhood and went on a shopping spree. That includes discovering these gems. A loot of 2 pounds worth of cherries has to be put to use.
In a tart.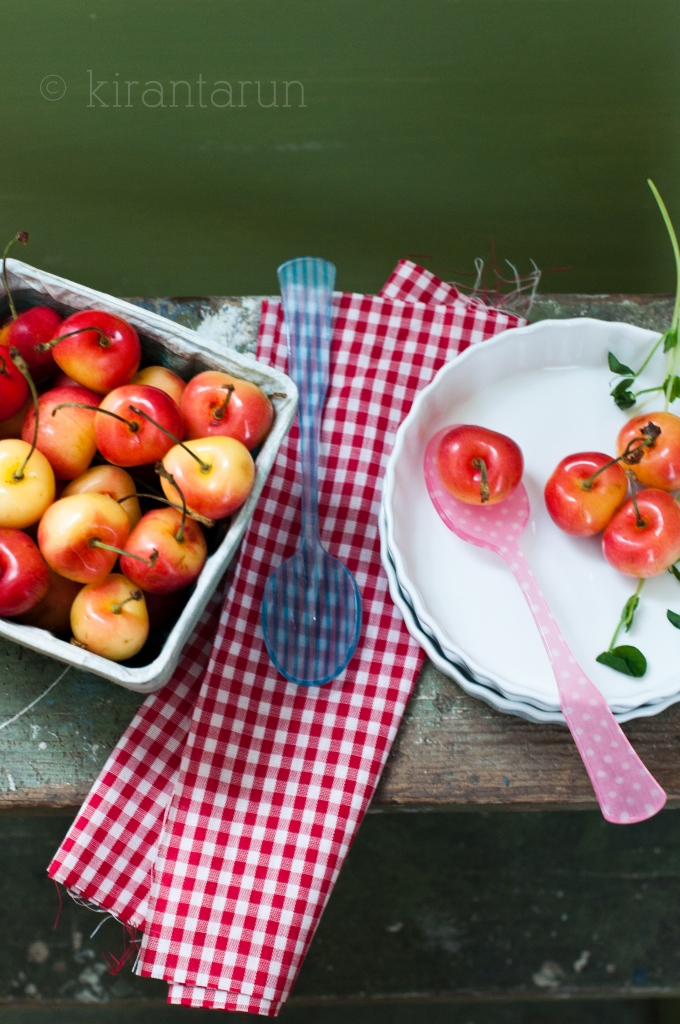 If only I can convince the local farmers to cultivate micro greens. Or for Trader Joes to make its appearance in Orlando. A very daunting task.
While I was in Phoenix, I did talk about how much I love the variety of fresh produce that was so darn cheap and readily available.
Can't say the same about price over here, but the abundance and variety of produce definitely made me a very happy girl 🙂
You win some, you lose some, no?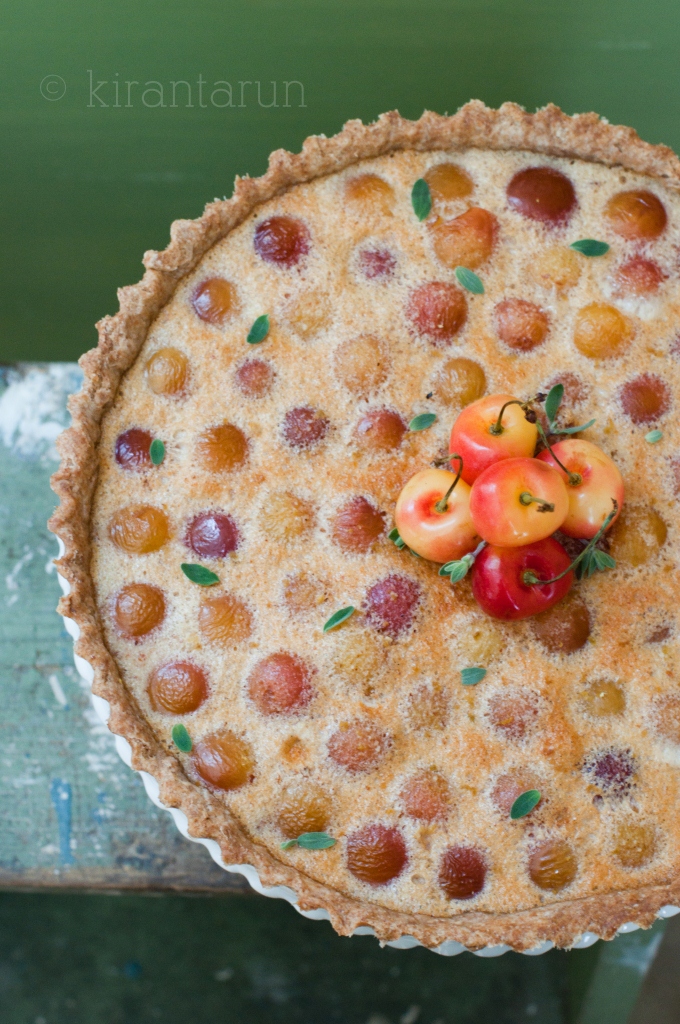 If you are local and wondering which farmers market that has recently made an appearance, that would be Windermere Farmers Market. It's open on Fridays, from 9am to 2pm.
And for visibility, I was not paid to promote the farmers market. Instead, I spent money, bought produce and went on a baking-bonanza.
How does bakebonza sounds?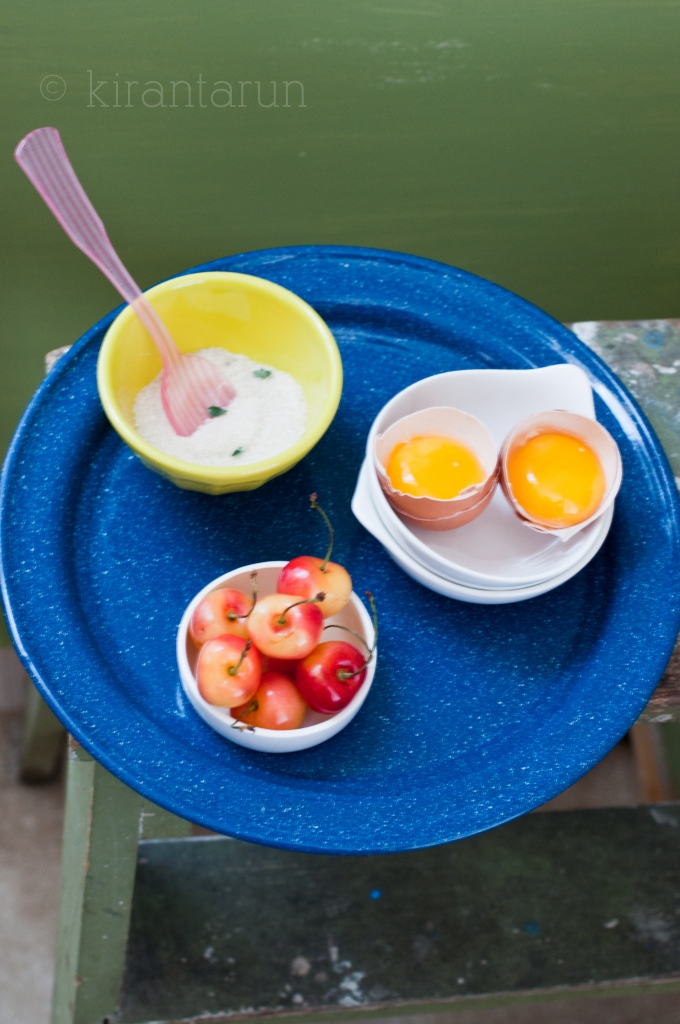 So, this would be the 2nd tart I've ever baked and documented into a blog post. I guess I'm gearing up for fall pie/baking season. Cannot wait to brainstorm with my girlfriends for baking season soon.
Tarts and pies aside, I have a small confession…
I have the shakiest hands in the world! It's seemingly hard for me to take a crisp shot without my tripod. If you know a trick on how to use manual settings on your dslr camera with a shaky hand, please tell me your secret.
I've already tried tripod, what else is out there?? Tethering seems too expensive 🙁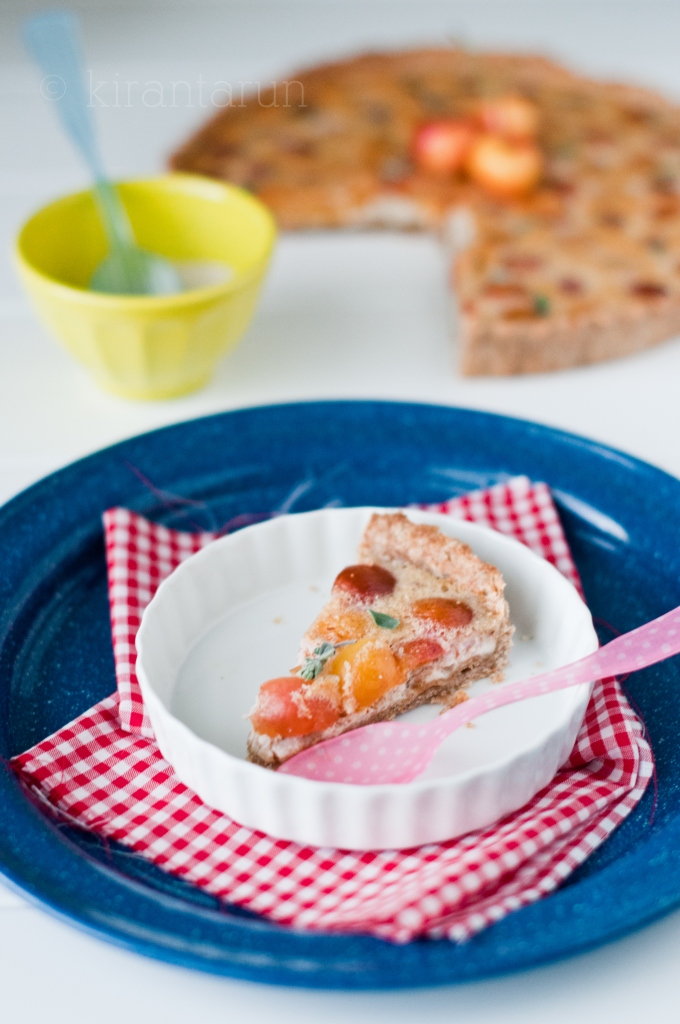 Print This Recipe
Ingredients:
For crust – adapted from Chocolate & Zucchini
About 2 cups whole wheat pastry flour
a pinch of salt
2 tbsp sugar
1/3 cup almond oil
1/4 cup icy cold water
For filling
2 cups of pitted, halved Rainier cherries
3 egg whites
2 tbsp agave nectar or honey
1/2 cup pureed cherries
1/2 cup ground almonds
1/2 lemon, juiced and zested
1/2 tbsp vanilla extract
Directions:
Combine flour, salt and sugar in a medium non reactive bowl.
Add oil and blend it into flour using a fork.
Gradually add icy cold water and blend it into flour with a fork until fully absorbed.
Knead the dough very lightly until it comes together into a ball.
Allow dough to rest for 15 minutes.
Turn dough onto a lightly floured work surface. Sprinkle a little flour on the dough and rolling pin.
Roll the dough out to fit your tart pan. Do this quick to avoid overworking the dough.
Using the rolling pin, pick up the rolled dough and gently lay it onto the tart pan.
Trim excess dough, prick small holes with a fork and place tart pan in the fridge to rest for 30 minutes.
Preheat oven to 350F.
Cover crust with a parchment paper and add dry beans to blind bake the crust for 10 minutes. Remove from the oven and garnish crust with 2 cups of halved cherries.
In a bowl, beat egg whites, agave nectar, pureed cherries, ground almonds, lemon juice, zest and vanilla extract. Pour batter over the tart and bake for 30-35 minutes or until crust is golden and filling sets.
Remove from oven and let cool completely before slicing to serve.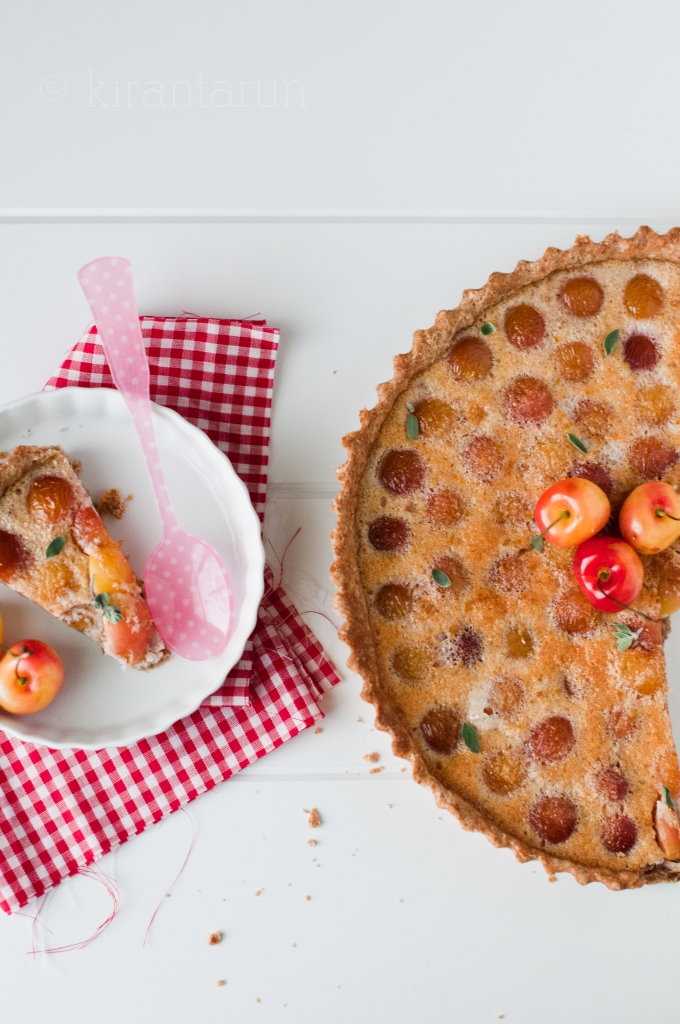 What did I blabber today? I blabbered about how I went on a shopping spree at the farmers market, my motivation for fall baking, I have the shakiest hands in the world and complained about Trader Joes non-existence in Orlando.
Thank god, I could fit a recipe in between all these blabbering. Off to finish another blog article on our recent adventures in Phoenix. It's way overdue 🙂
Do you enjoy shopping at your local farmers market? Any Trader Joes in your life?