Serves 4
Ingredients:
1 cup of pumpkin, lightly steamed/roasted & thinly sliced
1/2 cup pomegranate seeds
1 cup thick yogurt
1 sprig of mint leaves, thinly sliced
1/2 tsp chaat masala
1/4 tsp toasted cumin powder
1/4 tsp ground cinnamon
1/8 tsp ground ginger
salt & black pepper, to taste
Directions:
Toss everything into a bowl and serve as a side dish. Best eaten with curries, lentils or just with a spoon!
I didn't add any additional salt because the ready-made chaat masala had enough seasonings.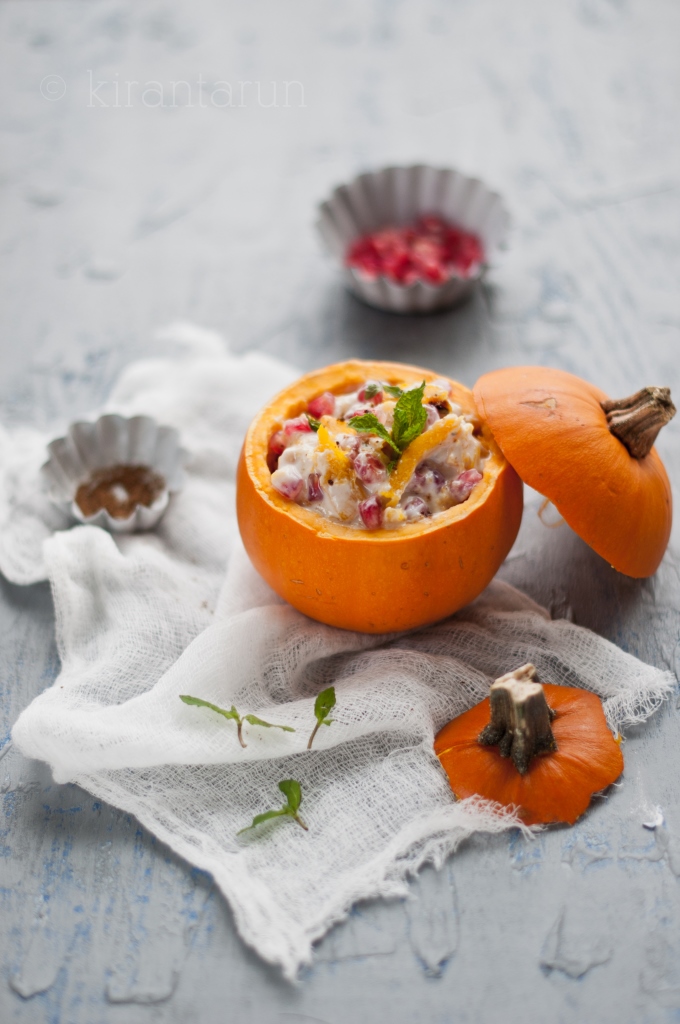 With chicken curry, steamed basmati rice and a side of pumpkin-pomegranate raita in tow — lunch was salvaged in the most delicious way possible. The best part? We avoided food wastage.
Have you salvaged anything recently, into something so delicious? Spill out your dark secrets 🙂