W
hile strolling into the kitchen, something caught the corner of my eyes. A few pumpkins that have been sitting out for a while now, begging to be used.
Immediately.
So, I marched towards the refrigerator to gather more inspiration.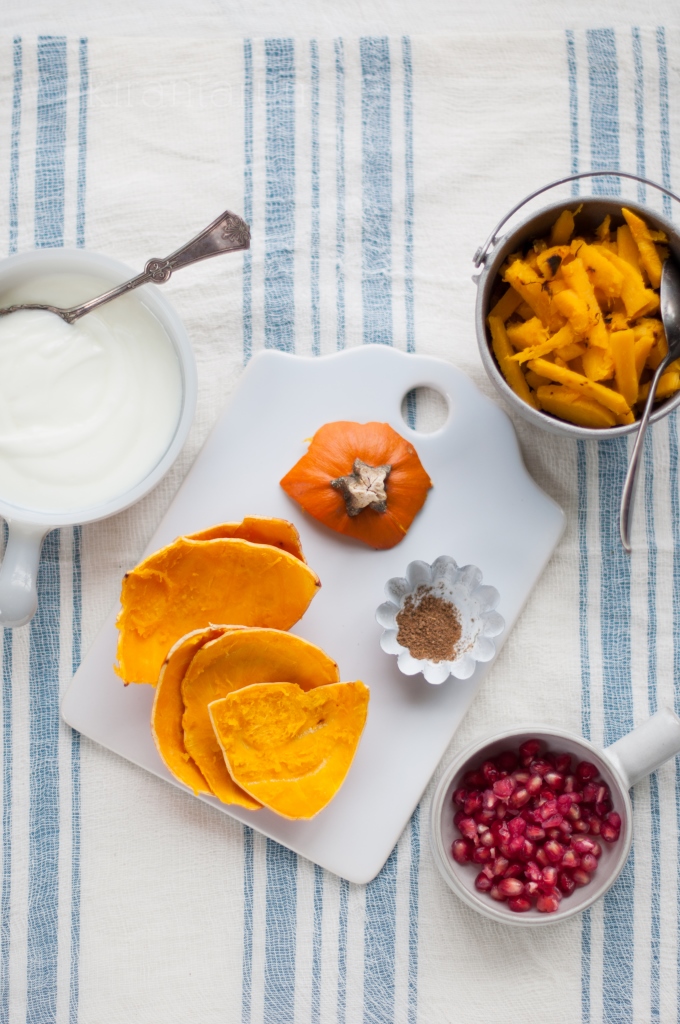 I spotted something else that needs to be used ASAP.
Yogurt.
And so, pumpkin raita was born due to desperate attempt at salvaging pumpkins and yogurt.
While this was all unraveling, it was also lunchtime, so I needed to fix something that matched the speed of lighting before I collapse from hunger.
Boy, I seriously need to get better at grocery shopping.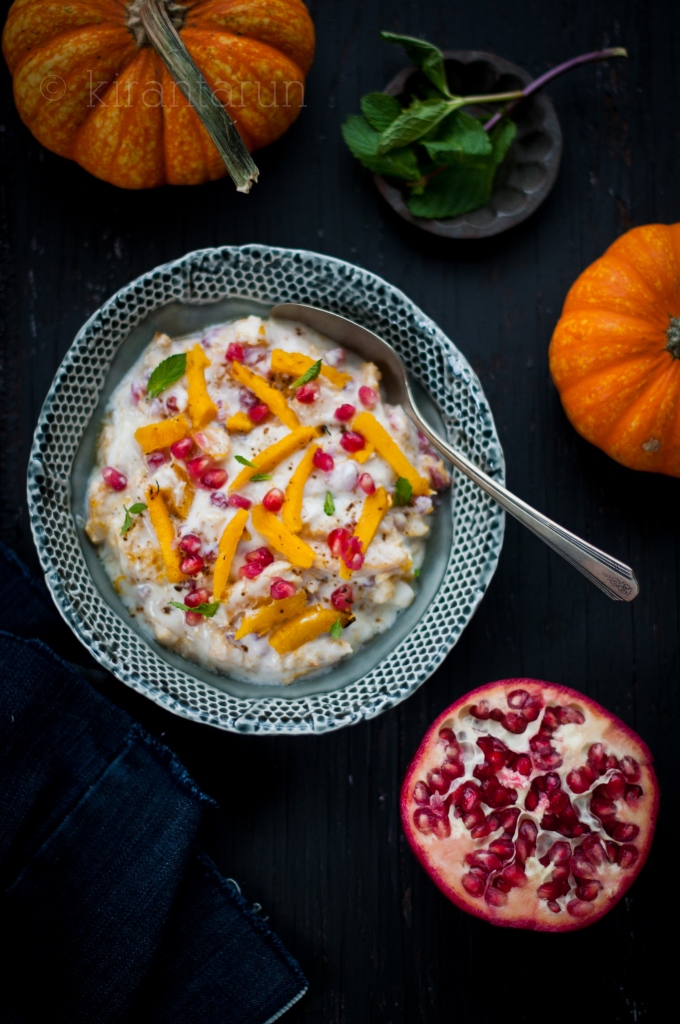 Print This Recipe
Serves 4
Ingredients:
1 cup of pumpkin, lightly steamed/roasted & thinly sliced
1/2 cup pomegranate seeds
1 cup thick yogurt
1 sprig of mint leaves, thinly sliced
1/2 tsp chaat masala
1/4 tsp toasted cumin powder
1/4 tsp ground cinnamon
1/8 tsp ground ginger
salt & black pepper, to taste
Directions:
Toss everything into a bowl and serve as a side dish. Best eaten with curries, lentils or just with a spoon!
I didn't add any additional salt because the ready-made chaat masala had enough seasonings.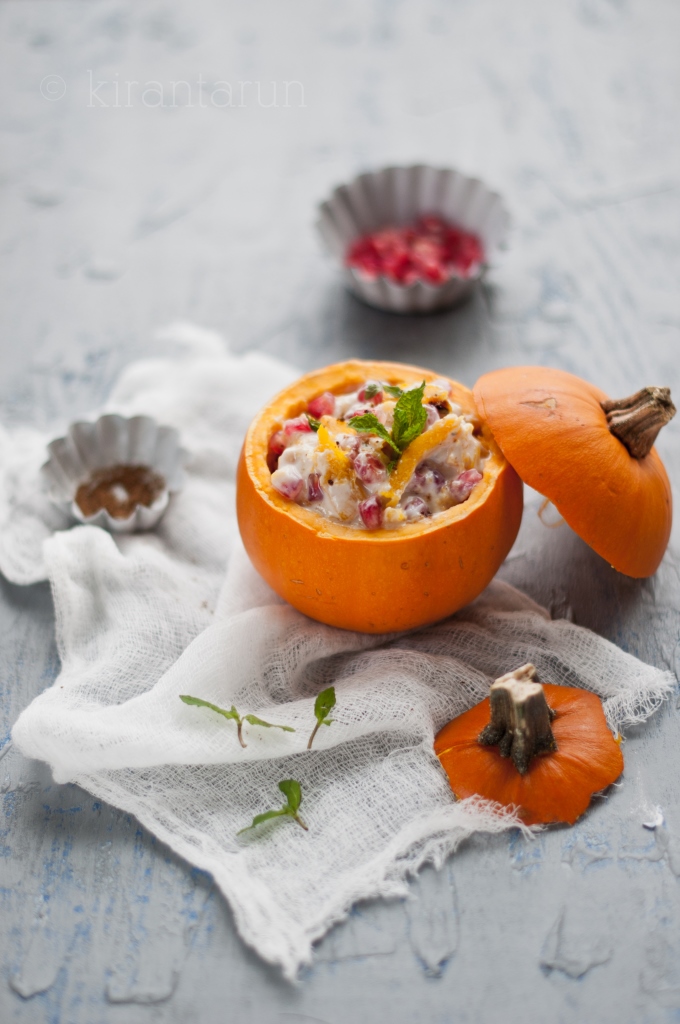 With chicken curry, steamed basmati rice and a side of pumpkin-pomegranate raita in tow — lunch was salvaged in the most delicious way possible. The best part? We avoided food wastage.
Have you salvaged anything recently, into something so delicious? Spill out your dark secrets 🙂