S
weet irresistible temptations. What's yours? Mine is pumpkin! I'm so stoked into pumpkin these days. It's like having a pumpkin coma. From oatmeal to soups, it's pumpkin fiesta in my kitchen. So, what could I create next to please my appetite for more pumpkin? Enters cupcakes!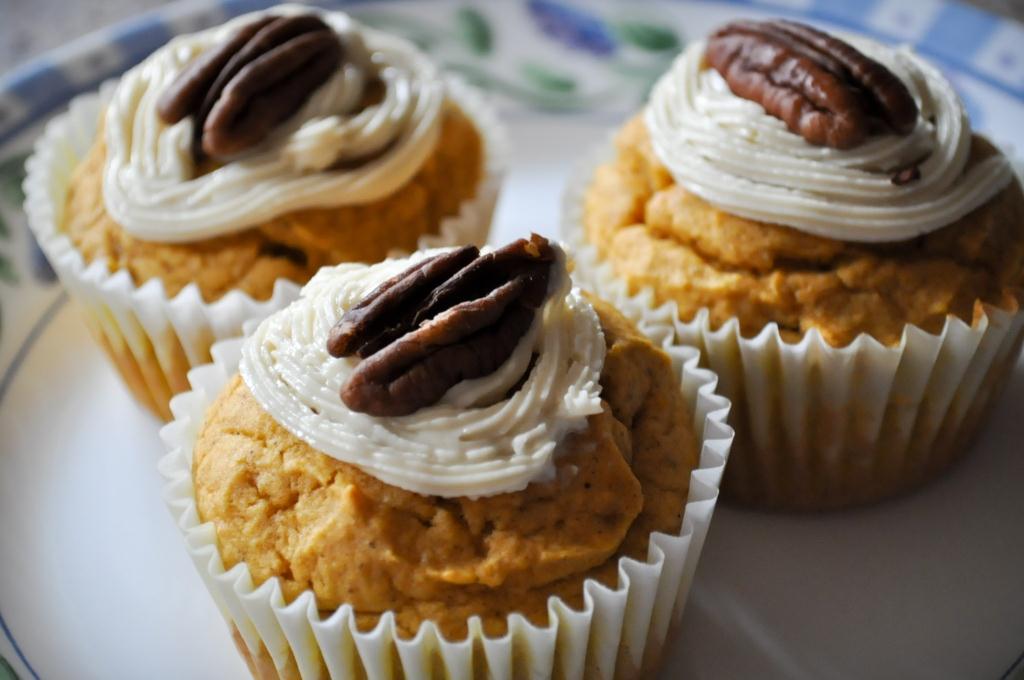 Buttery, moist, pumpkin-y cupcakes fills my home with autumn aroma of ground spices such as cinnamon, cloves, nutmeg flavors. And I made an effort to actually frost the cupcakes. Had loads of fun making it 🙂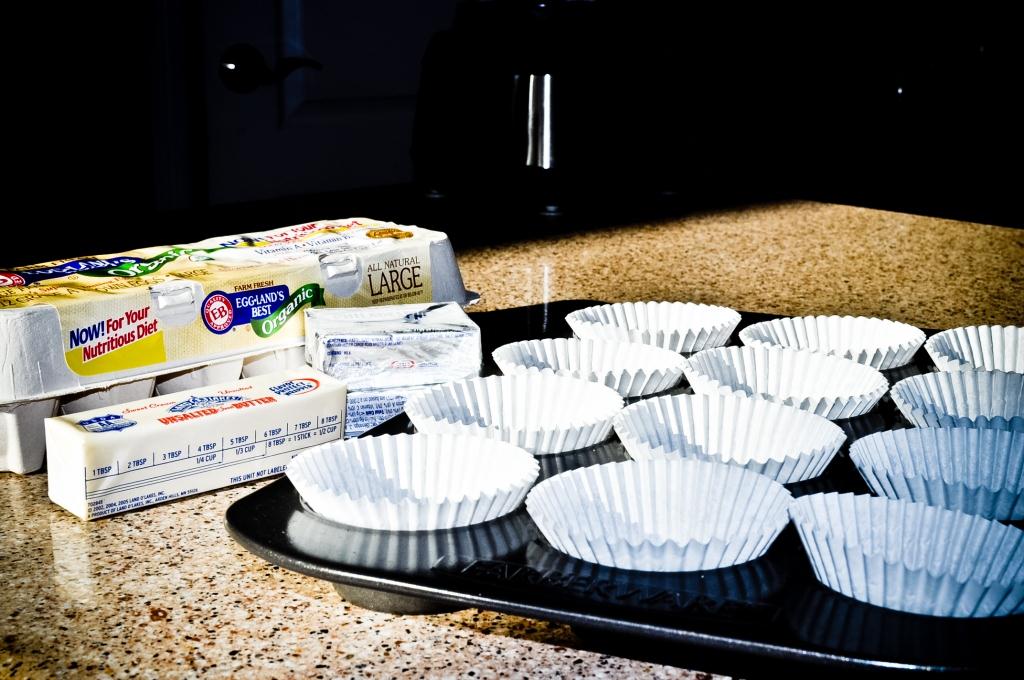 I googled and found a simple yet delicious looking recipe at JoyofBaking.com, tweaked a little to my liking and tested the recipe. The ingredient list was fairly simple as I had it all in my pantry.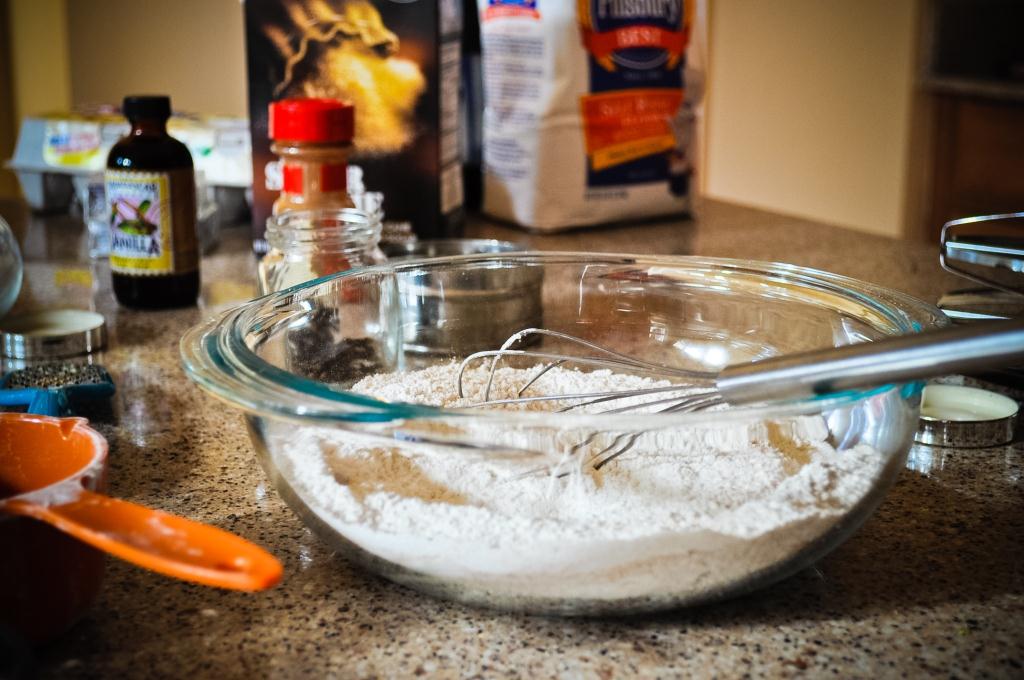 Begin by sifting the dry ingredients in a bowl. In goes self rising flour, ground cinnamon, nutmeg, ginger, cloves & salt. Set it aside and admire what you'd created so far. Fairly simple right? Now, wake up from your admiration and move to the next step 😉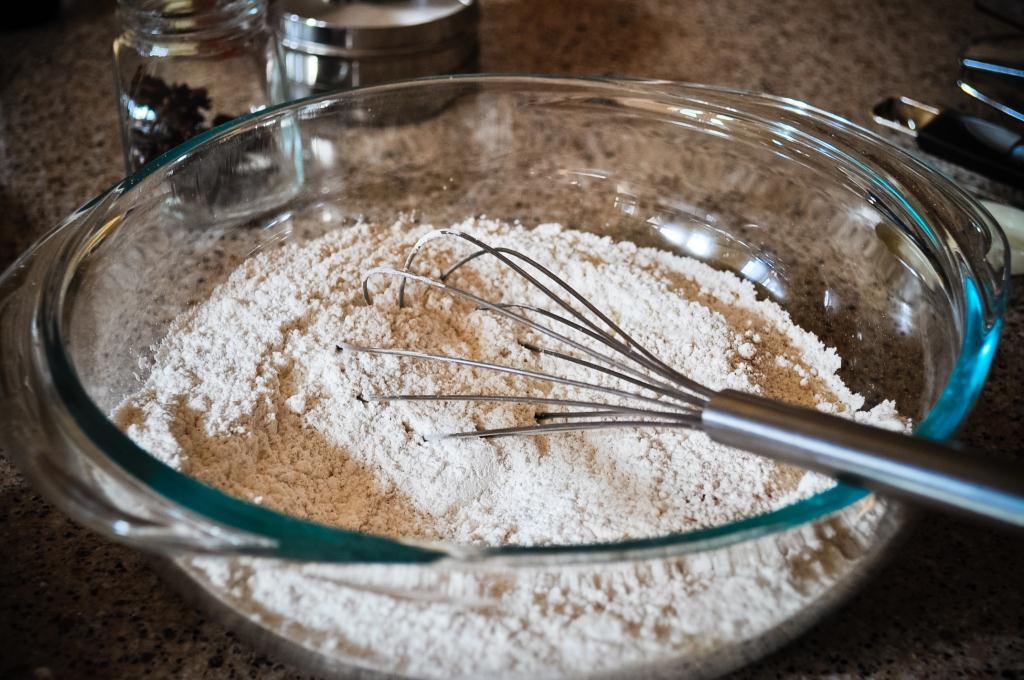 Second step is as simple as the first one. I promise. You can use a hand mixer or even a stand mixer. If you are using your shiny KitchenAid stand mixer, don't tell me. I would be envious. Anyways, cream the butter and sugar till soft and incorporated.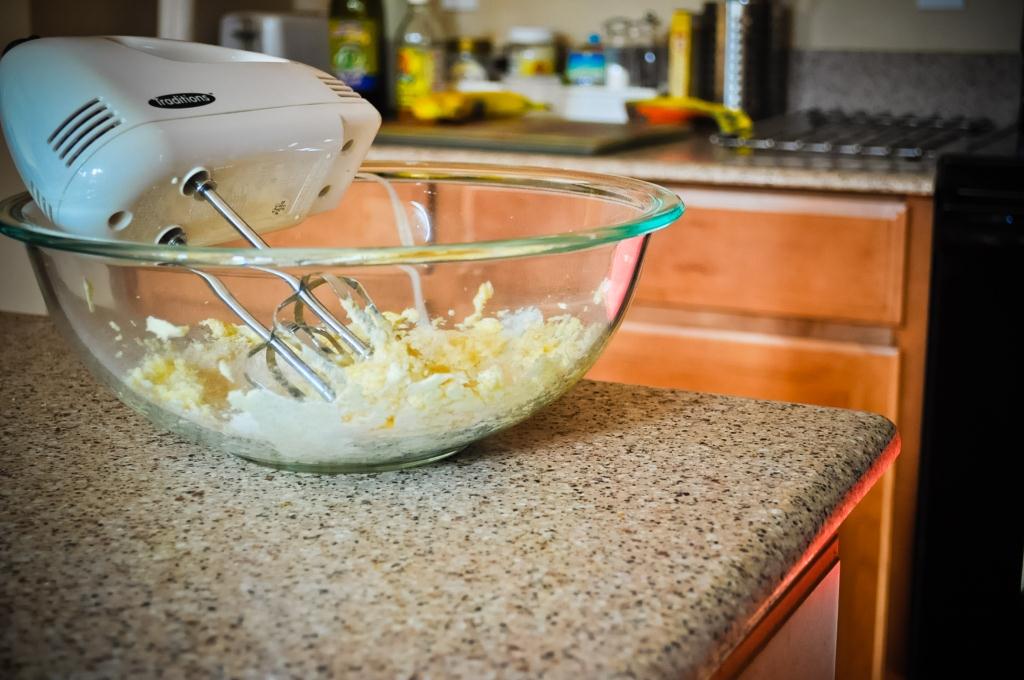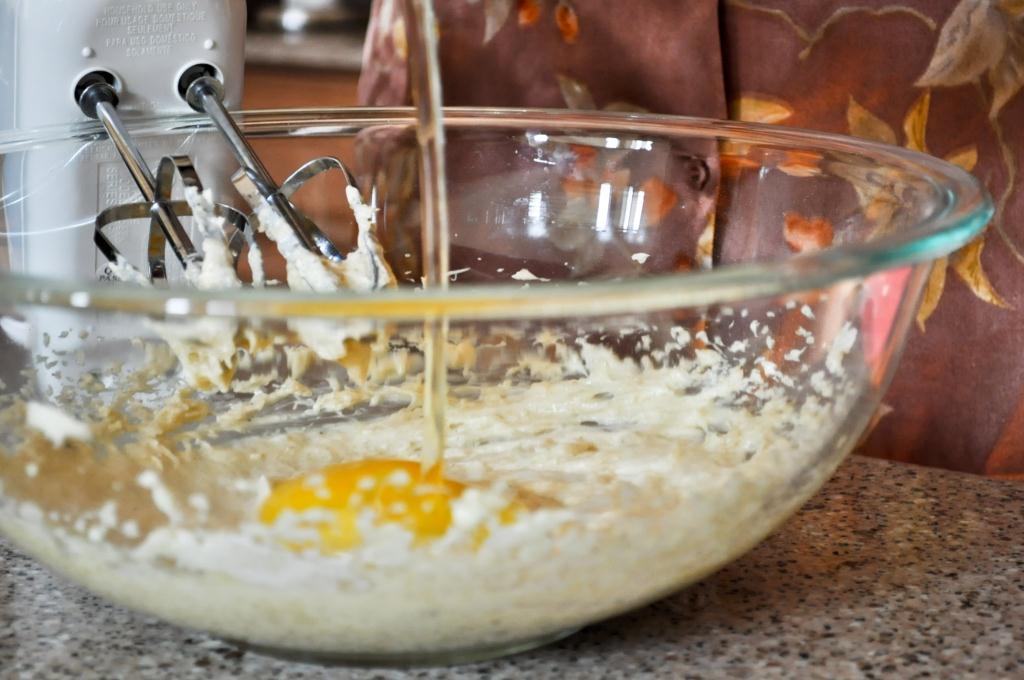 Throw in the eggs one at a time, mixing well after each addition. Scrape the bowl from sides if necessary. Add vanilla extract.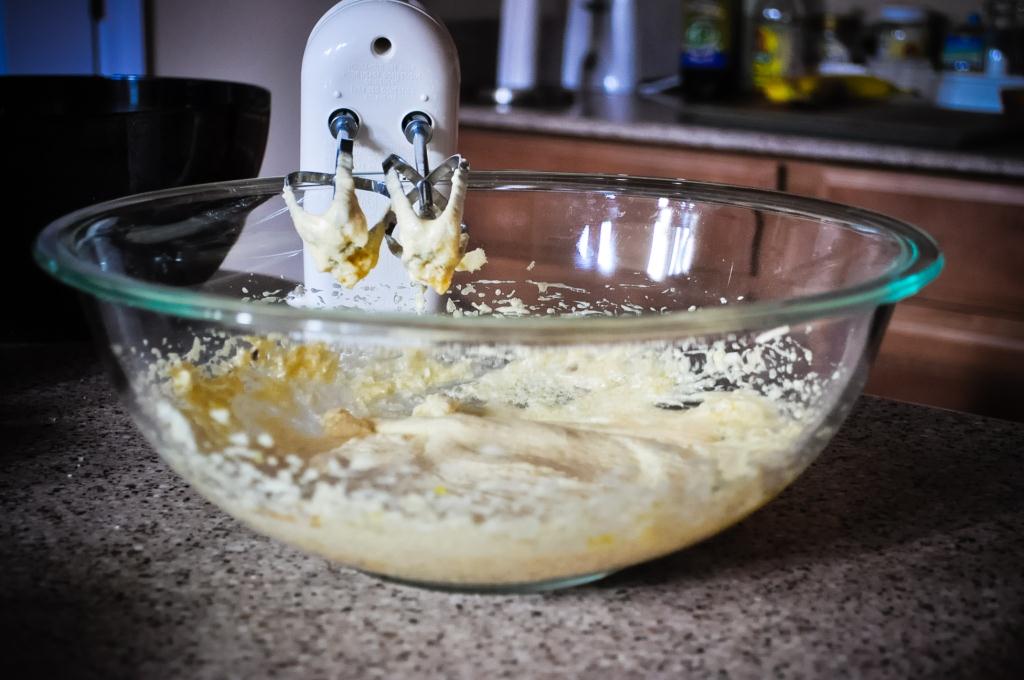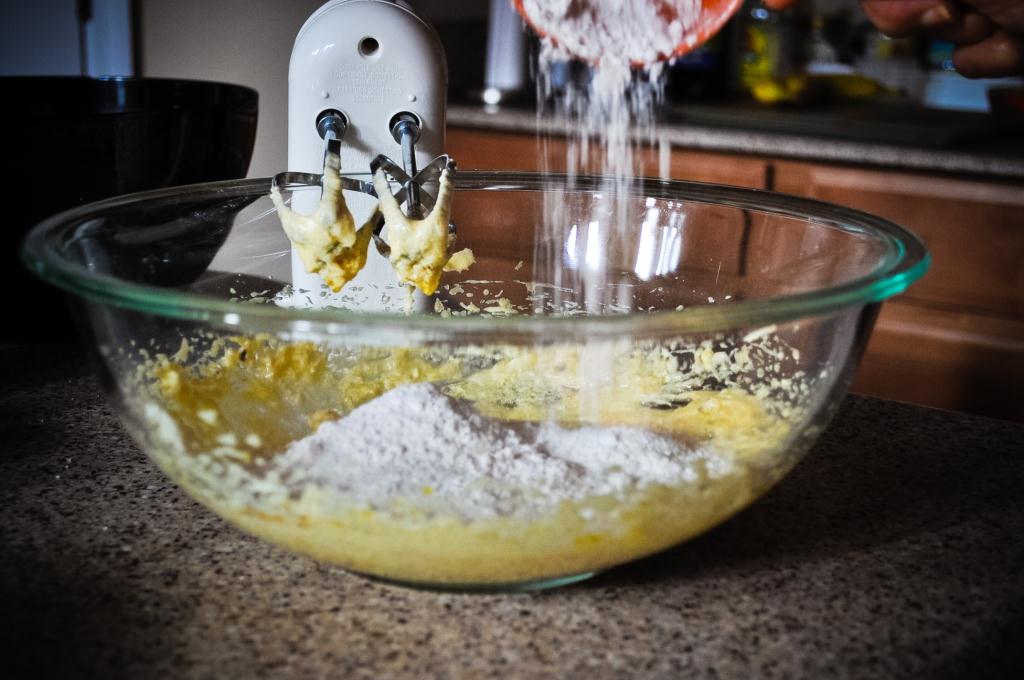 With the mixer on low, alternatively add the dry ingredients and pumpkin puree into the wet ingredients. For this recipe, I used Libby's Pumpkin Puree. It's heavenly.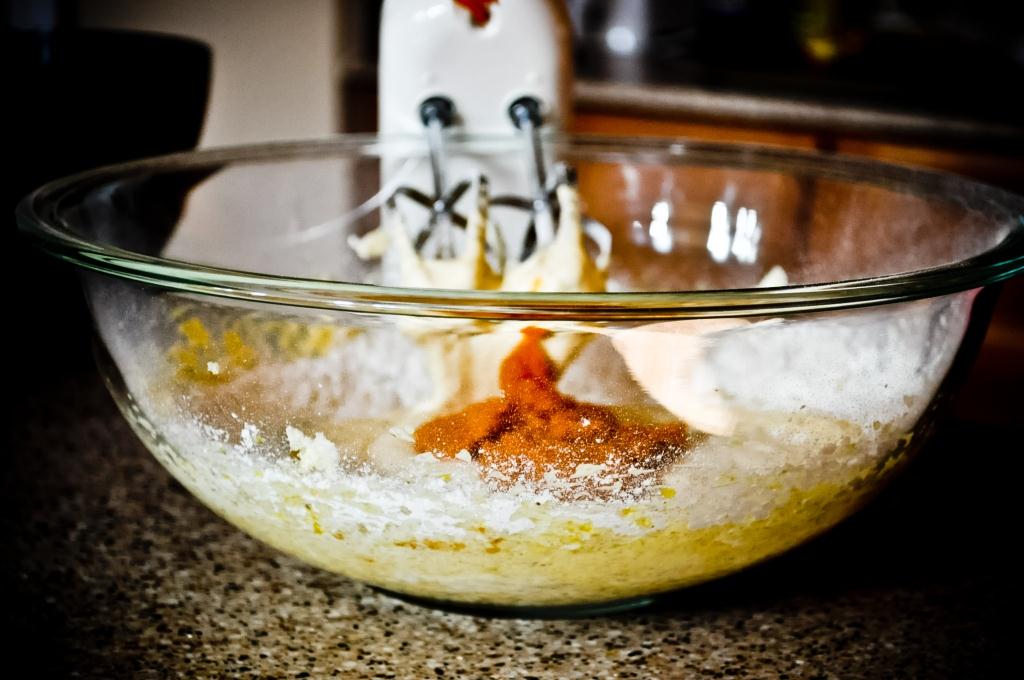 The batter should look like this. It was difficult for me to resist any temptations of continuously licking the batter off the spatula.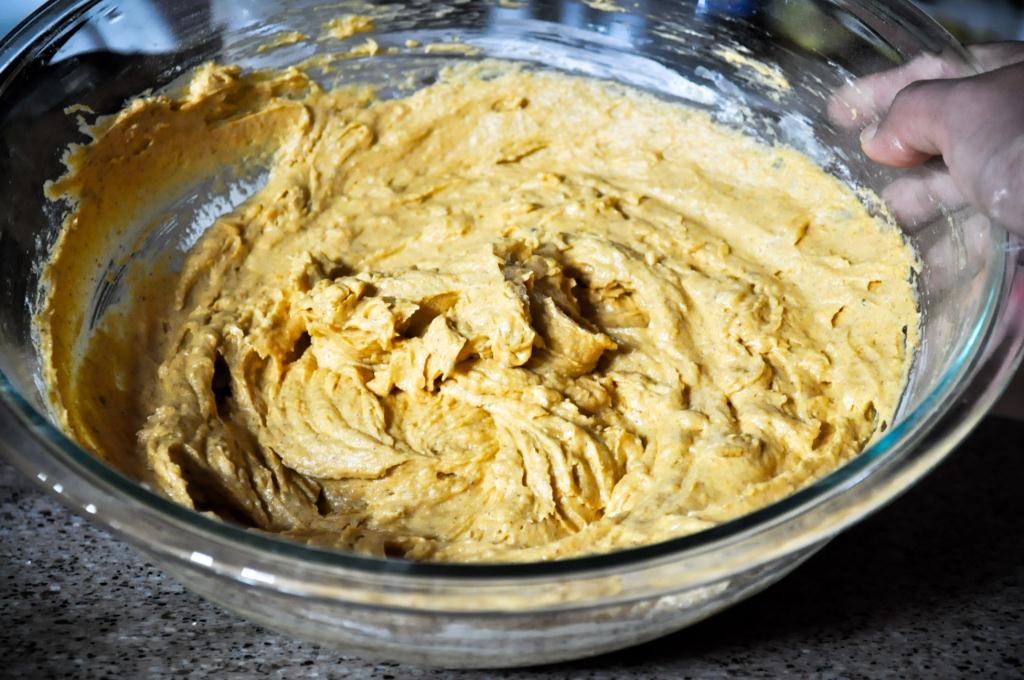 Muffin cups to the rescue! Immediately begin scooping the batter into individual paper liners. Ice cream scoops are always the best tool. This results in an even baking time and shape of the cupcakes.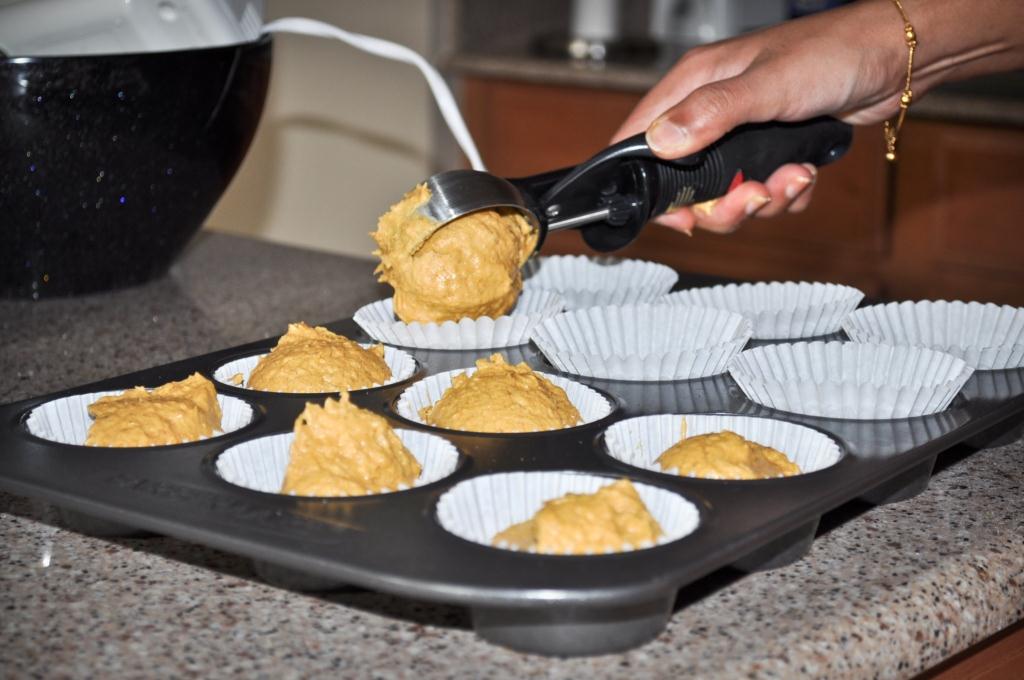 Onto fun part, frosting! Throw softened cream cheese and butter, confectionery sugar and vanilla extract into a bowl and cream away. So simple, right?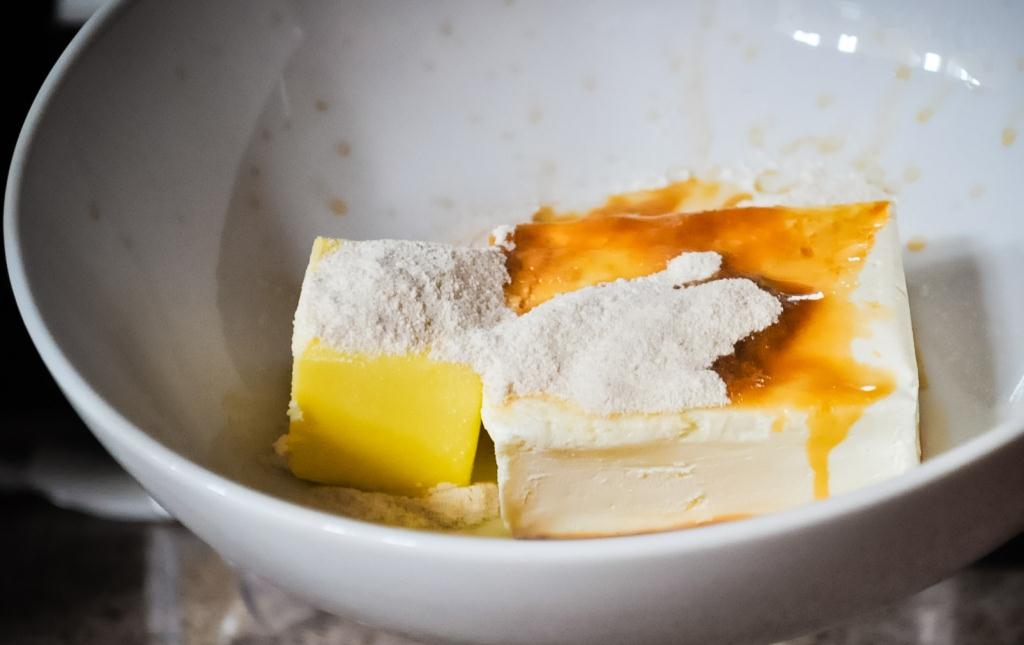 Honestly, I am experiencing writer's block. With all these photos showing my baking progress, I find it hard to express myself. It's true that a photo can speak for itself.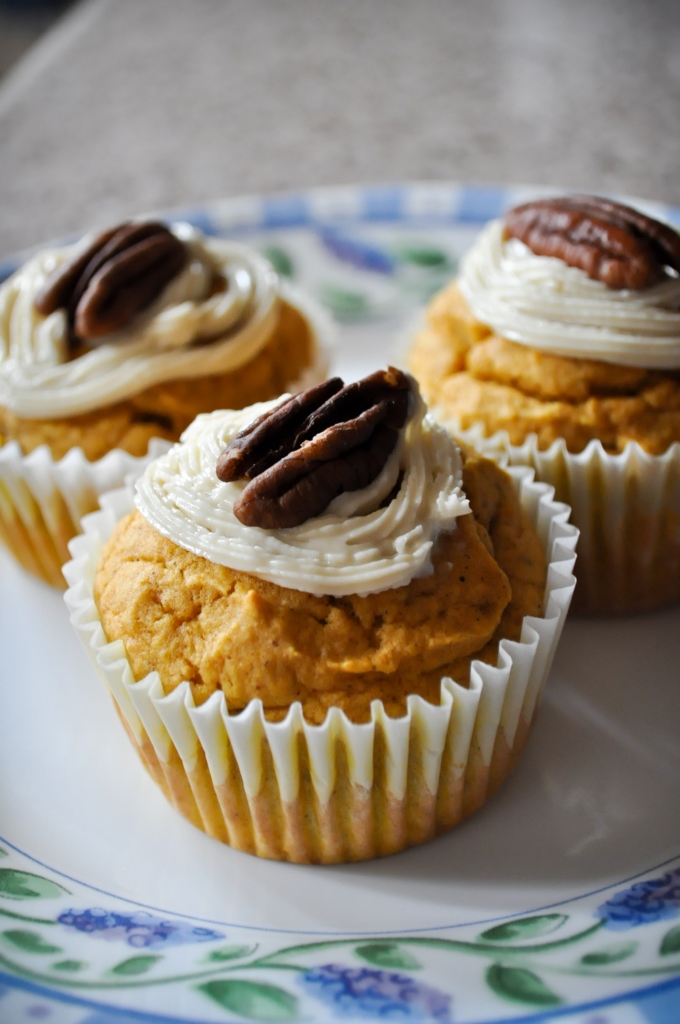 The tweaks:
I used self rising flour because I had this in my pantry, but you can also use all purpose flour. Just add 1 teaspoon of baking soda.
Added nutmeg for the extra UMPH!
Reduced the amount of sugar in the batter and frosting. Believe it or not, it tastes so good! Try it and let me know 🙂
Are you up for baking once in a while, or you just prefer someone baking for you?
Adapted from JoyofBaking.com – with some personal tweaks.
Ingredients – Pumpkin Cupcakes
Yields: 14 cupcakes
1 1/2 cups of self rising flour
1 tsp ground cinnamon
1/4 tsp of ground ginger, cloves and nutmeg
1/2 tsp salt
1/2 cup of unsalted butter, room temperature
3/4 cup granulated sugar
2 large eggs
1 tsp pure vanilla extract
3/4 cup pumpkin puree
Ingredients – Cream Cheese Frosting
4 oz cream cheese, room temperature
2 tbsp unsalted butter, room temperature
1/2 tsp pure vanilla extract
2 tbsp powdered(icing) sugar
Directions:
Preheat oven to 350 degrees F (177 degrees C). Place rack in the middle of the oven. Line muffin cups with paper liners.
In a bowl, sift the dry ingredients (flour, ground spices and salt).
Using an electric hand or stand mixer, cream sugar and butter until light and fluffy.
Add eggs one at the time and continue to mix till incorporated. Throw in some vanilla extract.
With the mixer on low, add the flour and pumpkin puree, in three additions – ending with the flour.
Using an ice cream scoop, fill the muffin cups evenly with the batter.
Place in the oven and bake for about 18-20 minutes. Place on a wire rack to cool.
Now onto frosting, best part if you ask me 😉
With a hand mixer, beat cream cheese, butter, vanilla extract and confectioners sugar until smooth and fluffy.
Using a piping bag, pipe the frosting on the cool cupcakes.
Sprinkle with your favorite chopped or whole nuts – in my case, I love whole pecans 🙂
ps – if you don't have a piping bag, use a ziploc bag. Add the frosting and snip the end of the bag. A tiny snip would do.

Print This Recipe