I
'm back in Orlando, for now.
And it feels so good 🙂
Not that Los Angeles wasn't great. Home is different. And feeling homey is very important.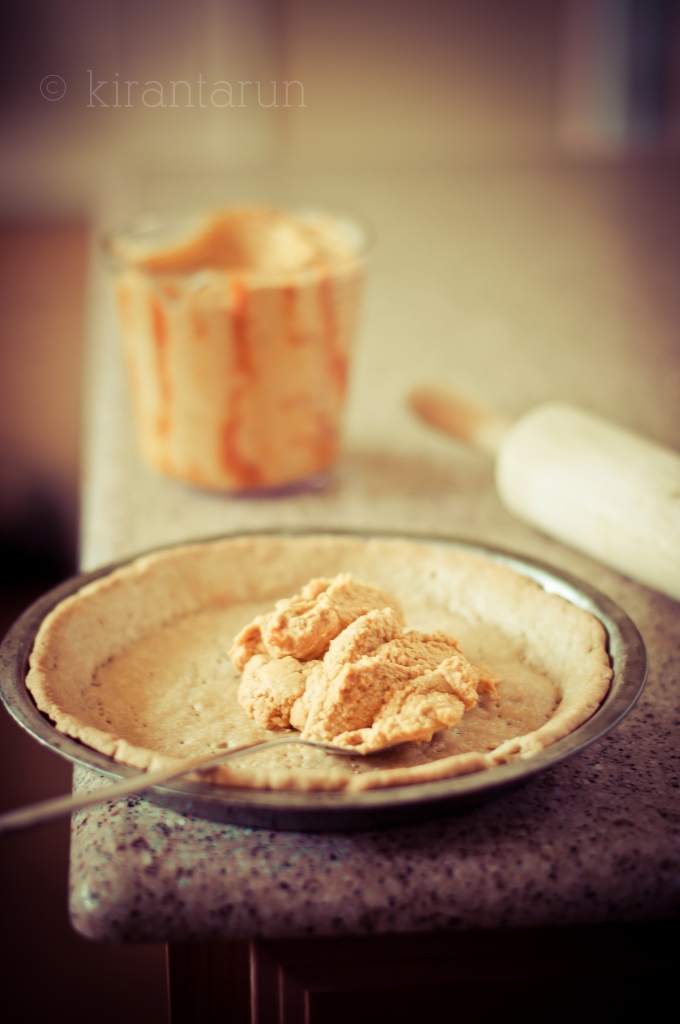 With the recent travels, I came home wanting a slice of pie. Bags are still unpack, mails are yet to be sorted (my life too!) but all I wanted was pie.
Pie.
π
Got it?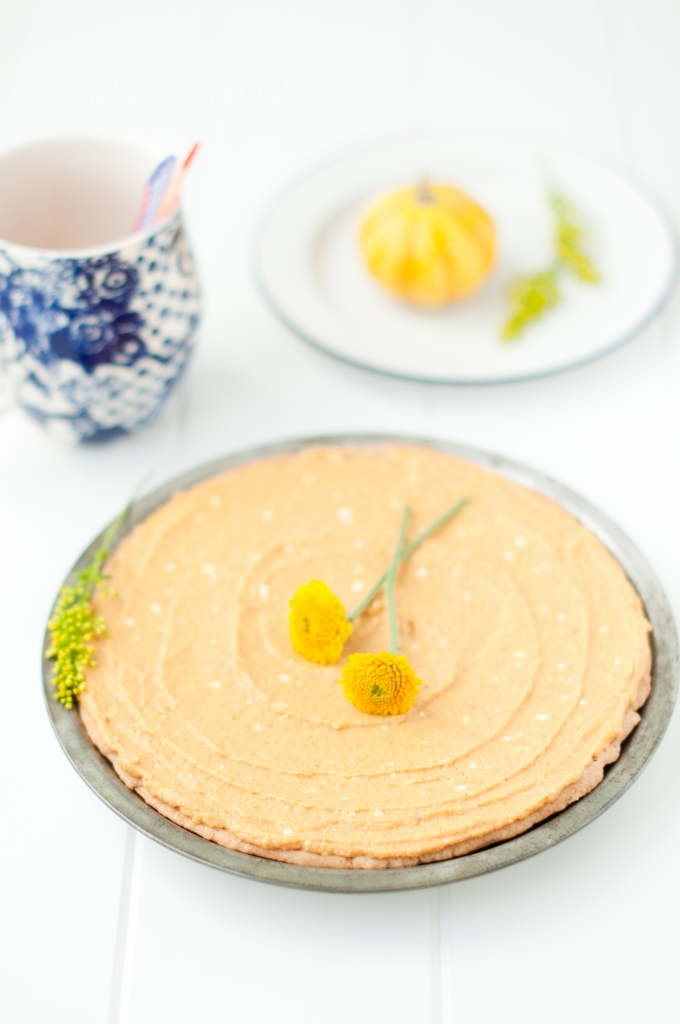 I got a pie, alright. But then the Net came crashing down. Definitely did not sign up for that.
Blog went down whole day today — and it's up now, thankfully.
Ummm.. wrong… there's more.
There's a pie too. As soon as I've typed this whole post all over again, I'm off to celebrate.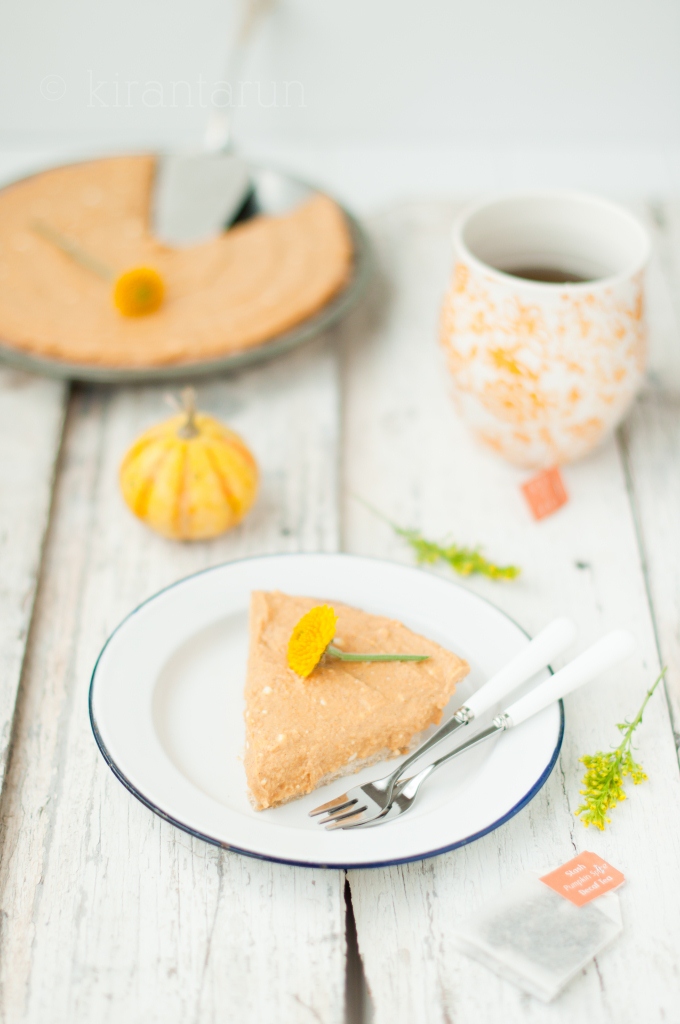 With a cuppa pumpkin spice tea. Because I can, I want and that's the only RIGHT thing to do after haggling with Helpdesk the whole day.
I might have to rethink my priorities. No. Not laundry, unpacking or mail sorting.
A decaf wouldn't cut it. Want to join me for a slice?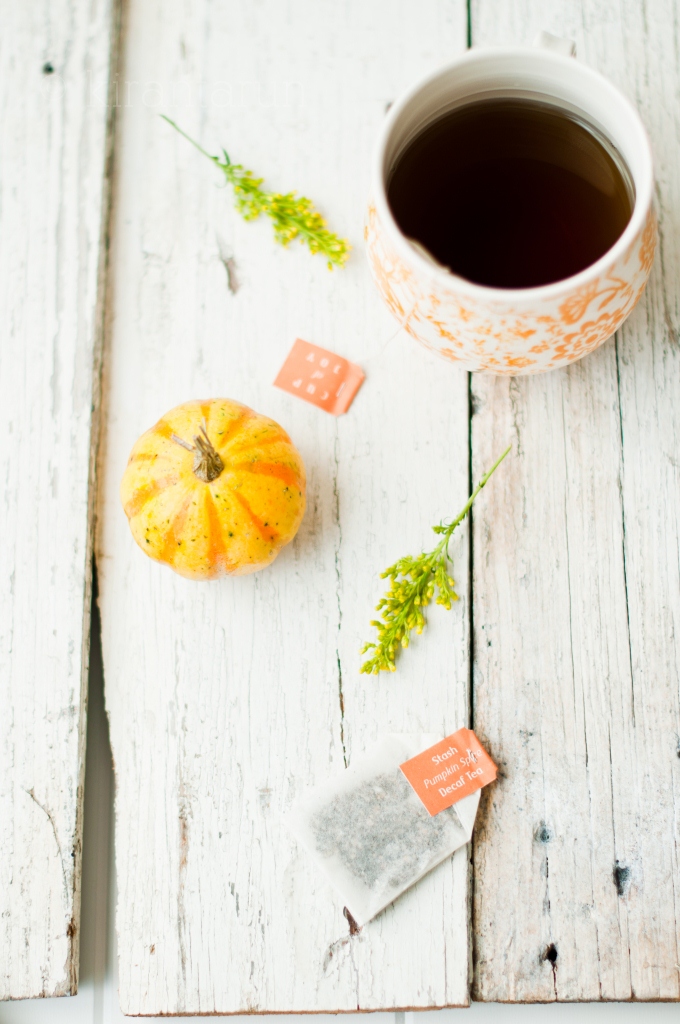 Print This Recipe
Adapted from my Pumpkin Coconut Cream Trifle recipe.
Ingredients:
For crust
1 cup whole wheat pastry flour
pinch of salt
1 tbsp raw sugar
1/4 cup "firm" coconut oil — not runny
For filling
1.5 cup pumpkin puree
14 oz (1 can) coconut cream*
1/4 cup powdered sugar
1 tsp ground cinnamon
1/2 tsp ground ginger
1/4 tsp ground cloves
Directions:
Combine flour, salt and sugar in a bowl.
Add coconut oil and blend it into flour using a fork.
Gradually add icy cold water and blend it into flour with fork until fully absorbed.
Knead the dough very lightly until it comes together into a ball.
Chill dough to rest for an hour.
Preheat oven to 350F.
Turn dough onto a lightly floured work surface. Sprinkle a little flour on the dough and rolling pin.
Roll the dough out to fit an 8″ pie pan. Do this quick to avoid melting coconut oil and overworking the dough.
Using a rolling pin, pick up the rolled dough and gently lay it into the pie pan.
Tuck the excess dough, prick small holes with a fork and bake pie crust for 30 minutes.
Remove baked pie crust from the oven to completely cool.
To make the pumpkin coconut cream filling, combine all the ingredients in a glass bowl. Fold everything and be careful not to over-mix.
Cover pumpkin coconut cream filling with a cling-wrap and chill for a minimum of 1 hour.
Fill cooled pie crust with chilled pumpkin coconut cream and serve it up immediately.
Refrigeration is necessary if consumption is NOT immediate.
*Coconut cream has to be thick. No water residue whatsoever. If needed, double-fold a muslin/cheese cloth and place coconut cream to drain excess moisture before making the filling.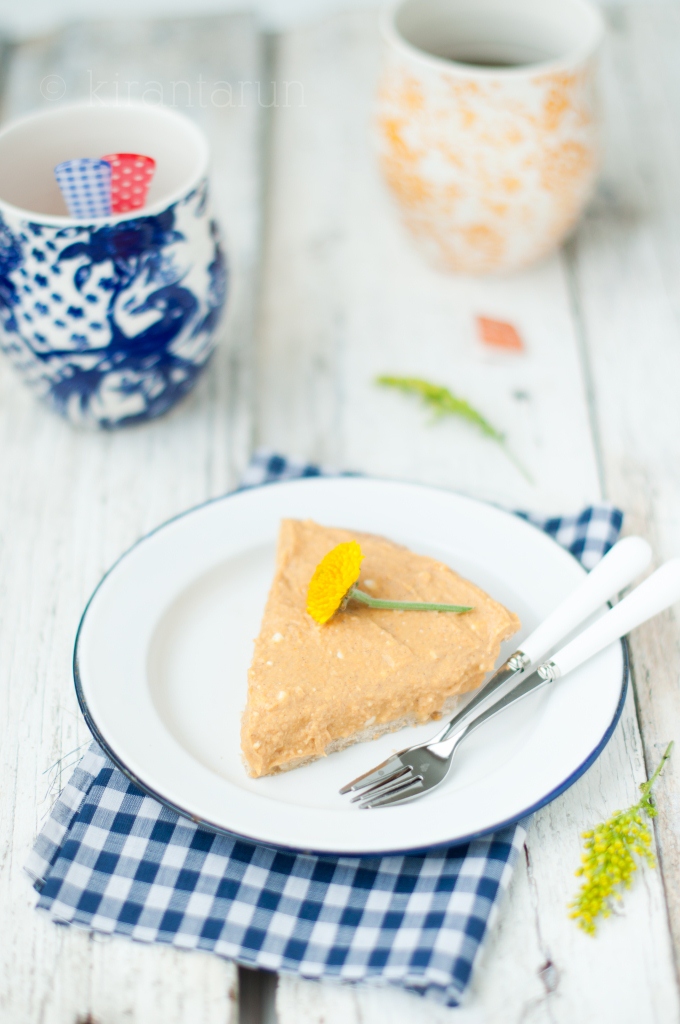 Off to put my feet up. You better believe it's been a LOOOOOOONG day.
Happy Thanksgiving to those celebrating it this week. Be THANKFUL, handle the bird frying agenda cautiously, eat a lot and don't forget the π.
It's essential.
What are you Thankful for this year? I'm thankful that it's almost time for us to visit our families! Woohoo!!! And of course, a slice of π 😉