P
umpkin?
Beer?
Bread?
That pretty much sums up all the question marks on mom's face, dumbfounded by the thought of all this ingredients put together.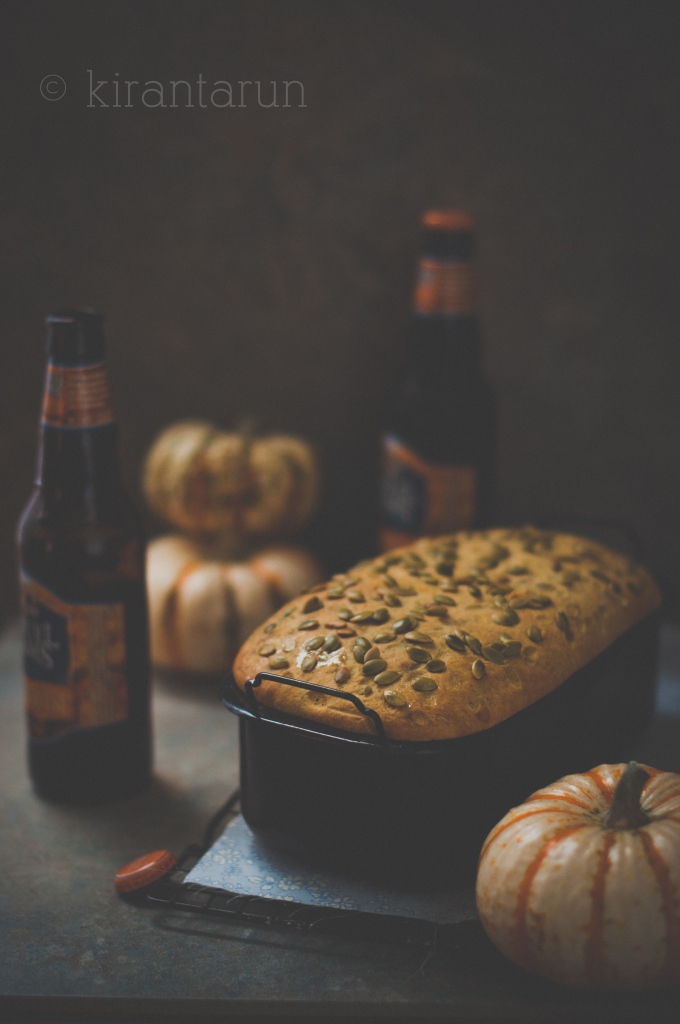 I can't recall ever drinking beer before even attempting to bake with it. You'd realize how this recipe and the doughnuts I made the other day, can be upsetting to many near and dear to me, right? 😀
Lol, the boundaries we cross when there's food involved.
Admittedly, it might seem I'm biased when I mentioned we wanted a short break from pumpkin. My excuse? This recipe was made a while back, when a few bottles of pumpkin beer constantly peered at me whenever I peeked into the refrigerator.
And what best way to consume leftover beer? Baking with it.
How is it possible that anyone could have leftover beer?!? If you do, time to bake with it.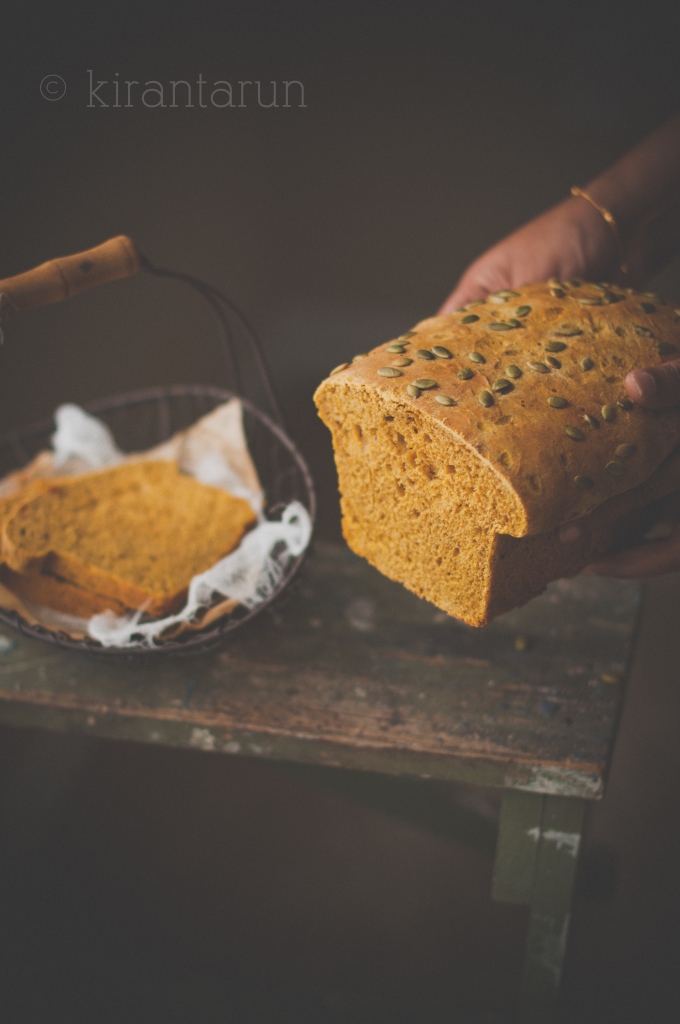 Print This Recipe
Ingredients:
2 + 1/4 tsp (1 packet) dry active yeast
1/4 cup milk
2 tbsp honey
4 tbsp unsalted butter
1 egg, whisked
3/4 cup pumpkin puree
1/3 cup pumpkin beer
3 cups whole wheat bread flour
1 tsp salt
2 tsp cinnamon powder
1/2 tsp all spice
1/2 tsp cardamom powder
1/4 tsp nutmeg, freshly grated
garnish: pepita seeds
Note: make sure all ingredients are at room temperature, including the beer.
Directions:
Heat milk in microwave for 1 minute or until hot to touch. Add butter and honey. Stir to melt/combine. This mixture should read about 105 to 115 F in order to successfully proof the yeast. Stir in yeast, set aside and allow to bubble for 5 minutes.
In a stand mixer fitted with a dough hook, sift the dry ingredients (bread flour, salt and spices). Stir just to combine. With the mixer on low, slowly drizzle in proofed yeast, whisked egg, pumpkin puree and pumpkin beer.
Increase the speed to medium-low and continue to knead the dough for the next 10 to 12 minutes.
Once the dough is smooth, oil a huge bowl and transfer the bread dough into the bowl. Cover bowl with a damp paper towel, place the bowl in a humid area of the kitchen to allow dough to rise (double in size) for at least 1 hour.
Lightly oil a loaf pan. Once dough has doubled in size, punch it down and shape it to fit into loaf pan. Cover with a damp paper towel and allow to rise again for 30 to 45 minutes.
Preheat oven to 350F.
Bake bread dough for 25 to 30 minutes or more, depending on how brown you want the bread loaf to be.
Remove bread loaf from oven and allow to cool for 30 minutes before removing to cool on cooling rack.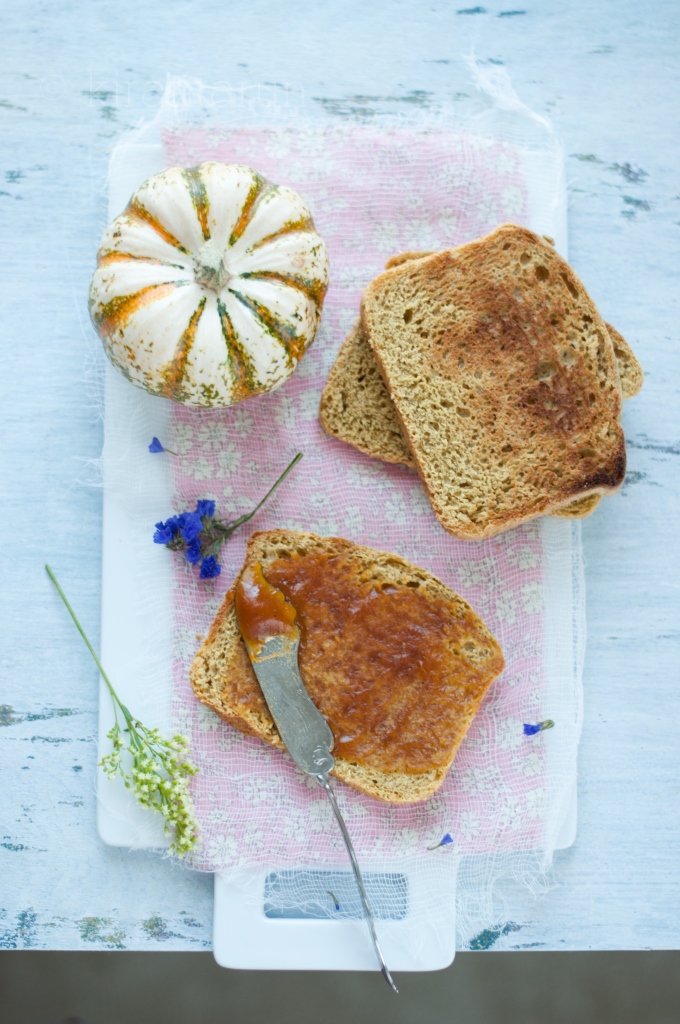 While there's no traces of pumpkin beer left in the refrigerator, the possibilities of baking with alcoholic beverages seems promising. Must experiment more!
Has anyone near and dear got upset by your consumption of certain foods and beverages? Time to come clean, people 😀