W
hy bother with recipes when all I want to do most of the time is just peek into the pantry and fridge, toss a pinch of this and a drizzle of that into a huge bowl and make a nice snack out of it.
It's truly doable.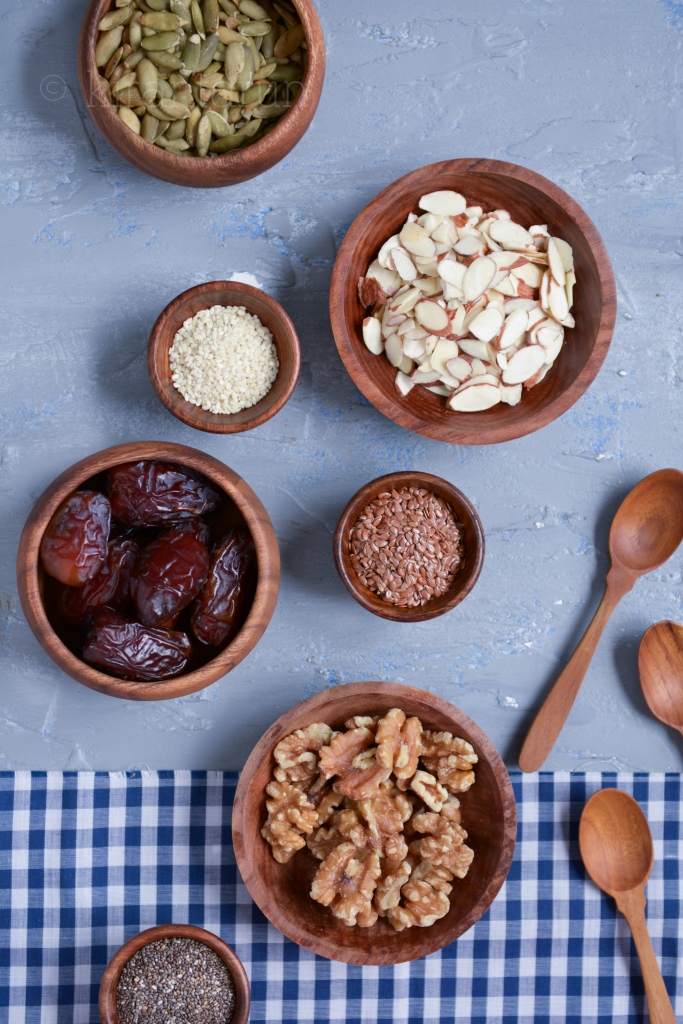 I am all for oatmeal. In fact, I am a self-proclaimed oatmeal-fanatic. But sometimes, a change is good. I don't want to spend most mornings stirring a pot of hot oats. Especially on a humid morning.
I'd rather have these protein energy bites awaiting in the fridge, crumbled onto some milk or yogurt, and call it a day.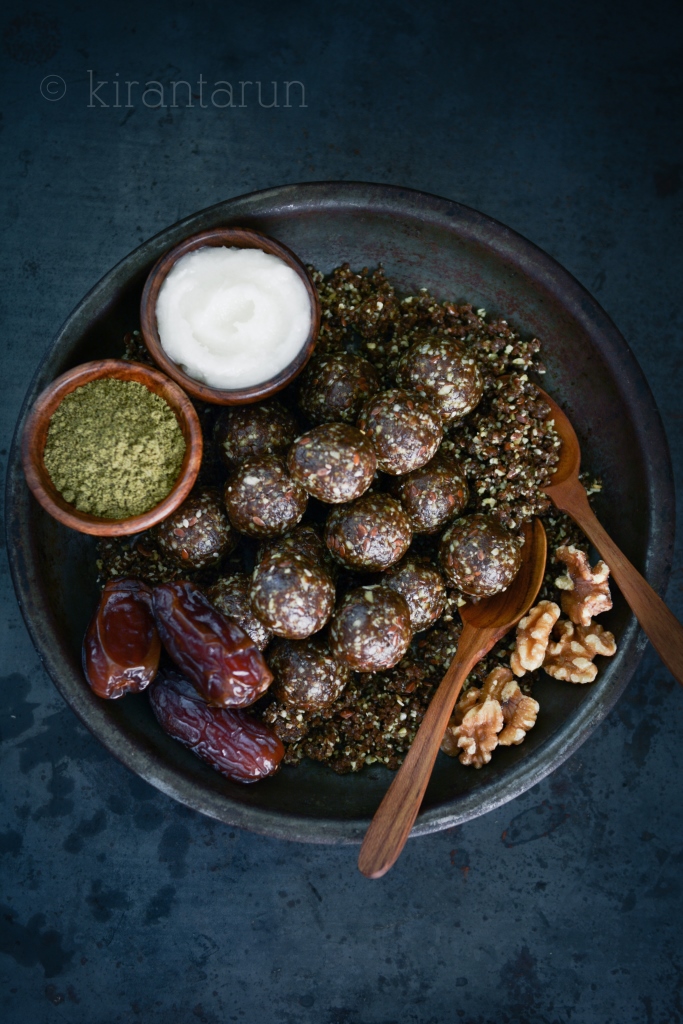 The best part about this recipe? This isn't really a recipe. You can use whatever you have in your pantry and customize it to your diet or liking. And before you know it, you'd be stocking on these protein energy bites like you'd do with homemade granola.
It's just as simple and good for you 🙂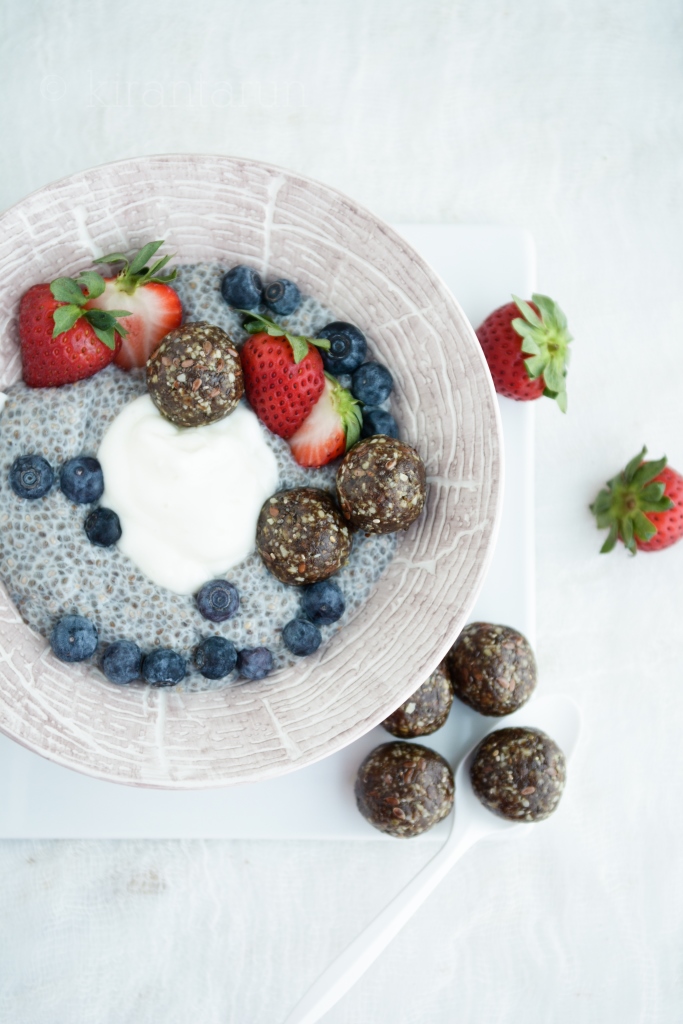 Print This Recipe
Makes 15 to 20 balls
Ingredients:
12 soft medjool dates, pitted
3/4 cup raw almonds
3/4 cup raw walnuts
1/4 cup pumpkin seeds
2 tbsp flax seeds
2 tbsp chia seeds
2 tbsp white sesame seeds
pinch of salt
1 heaping tbsp coconut oil
2 tbsp cacao powder
2 heaping tbsp hemp protein powder
Directions:
Dump all the nuts and seeds into the food processor. Blend into coarse crumbs. Add in the rest of the ingredients and pulse until it resembles a sticky crumble.
Feel the crumbs between your fingers. Pulse more if required. It should be sticky enough to form balls. Add a few more pitted medjool dates if required.
Remove crumbs onto a plate. Using your hands, roll crumbs into balls.
These energy bites refrigerate well for up to 2 weeks. Eat as is, or crumble it over a bowl of milk or yogurt. Enjoy.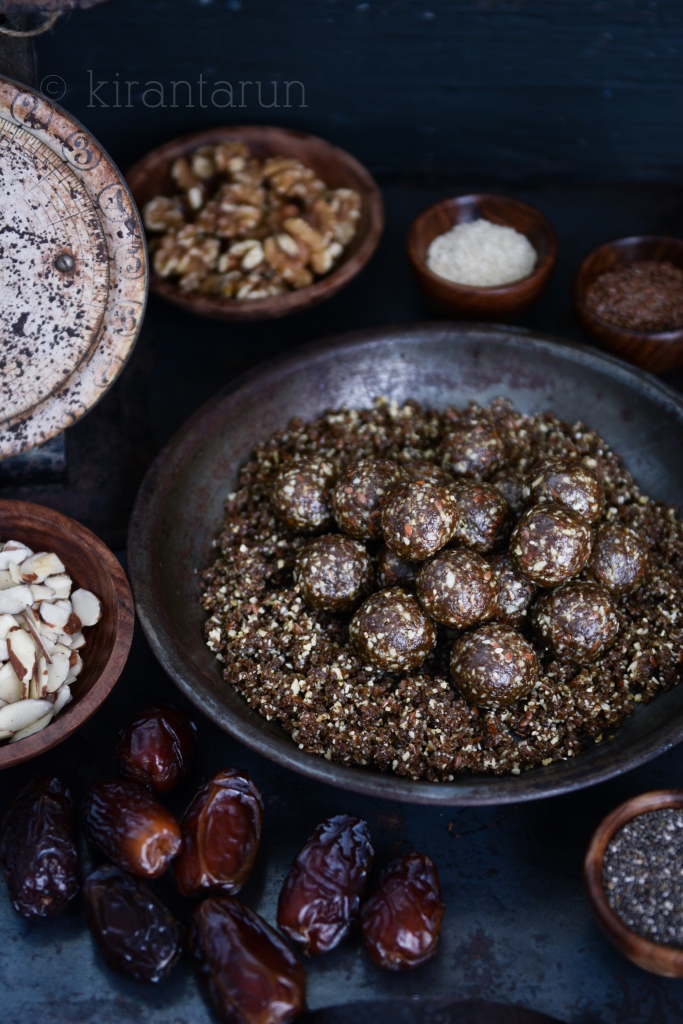 Off to get into my yoga pose. But before that, gotta head into the fridge and snack. These bites will do it for now.
Have a great weekday, friends 🙂
What is your favorite protein packed, energy driven snack?