H
ello, my dear friends!!
It's been so chilly every single day. And all I can think about is waking up to a hot cup of cocoa every single morning. With pots de creme au chocolat on the side. Or perhaps a side of chocolate croissant to further sweeten the deal?
Can I wake up to all this in Paris?
One can only dream.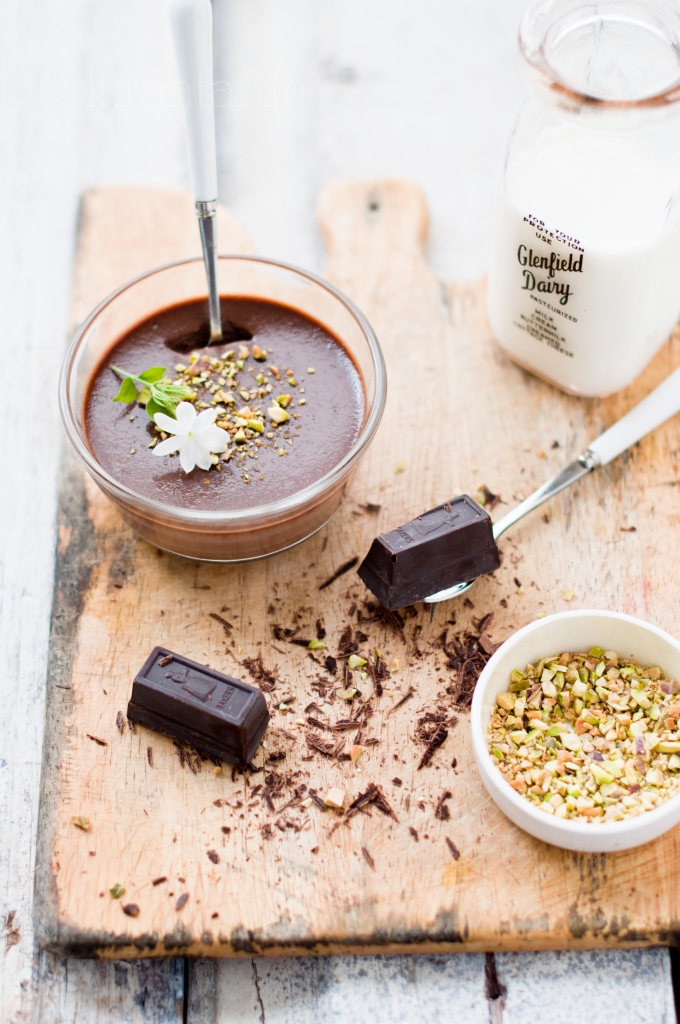 Since I'm limited to dreaming about Paris for now — there's no limitation to emulate French pastry experience in my kitchen. Nothing so complicated or fancy — something delicious that includes a lot of chocolate.
And the fact that V-Day is just around the corner, a great excuse to indulge in everything chocolaty goodness!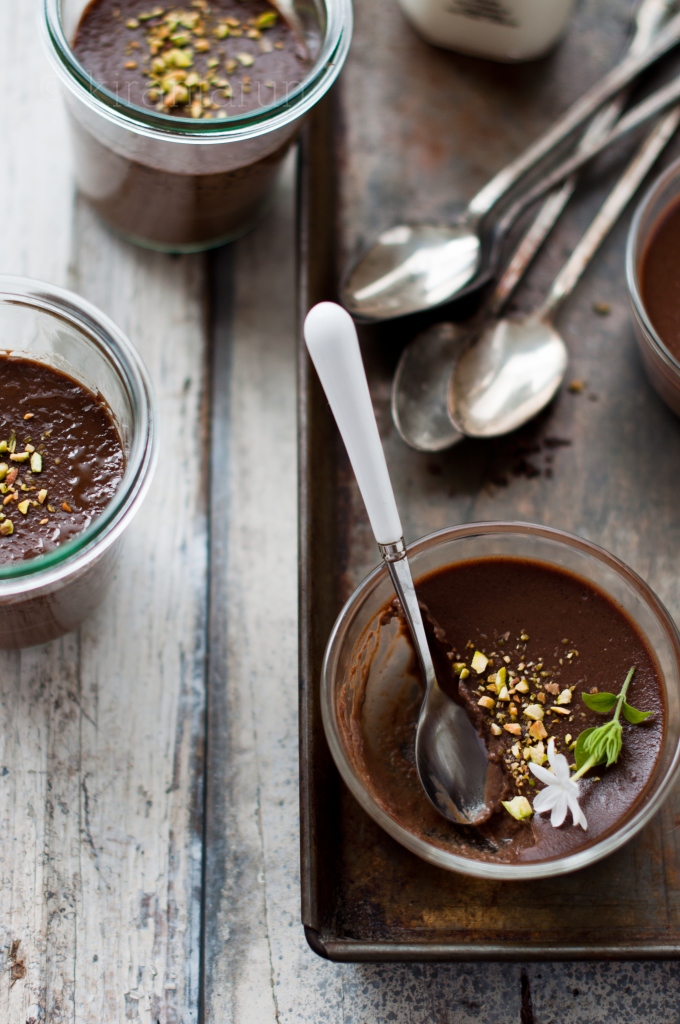 Print This Recipe
Makes 4 servings
Ingredients:
2 cups of low fat milk
1 vanilla bean, slitted & seeds removed
1 egg + 2 egg yolks
1/4 cup sugar
3 oz dark chocolate
1 tsp instant coffee powder
1/2 cup thick coconut cream
Directions:
Preheat oven to 325F.

Add milk in a saucepan. Scrape vanilla bean seeds and add it into the milk with slitted whole vanilla bean. Heat milk to infuse vanilla for a few minutes on medium until milk is hot.

In a bowl, whisk egg and yolks with sugar until combined. Add instant coffee powder and coconut cream. Whisk everything until smooth.
Add chocolate into hot milk and whisk to melt.
Temper eggs with a little hot milk + chocolate concoction, while whisking vigorously. Continue tempering until both concoctions are combined.
Strain concoction back into the saucepan to smooth any lumps and heat it on low until creme slightly thickens for a few minutes. Stirring is required.
Once creme has reached the desired consistency, pour it into prepared oven proof pots/ramekins. Place pots onto a deep baking dish, add hot water to create a "water bath" enough to immerse the pots halfway. Bake in the oven for 50 minutes.
Remove pots from water bath to cool in room temperature. Chill pots de creme in refrigerator for a few hours to completely set the custard.
Dig into custard topped with chopped pistachios.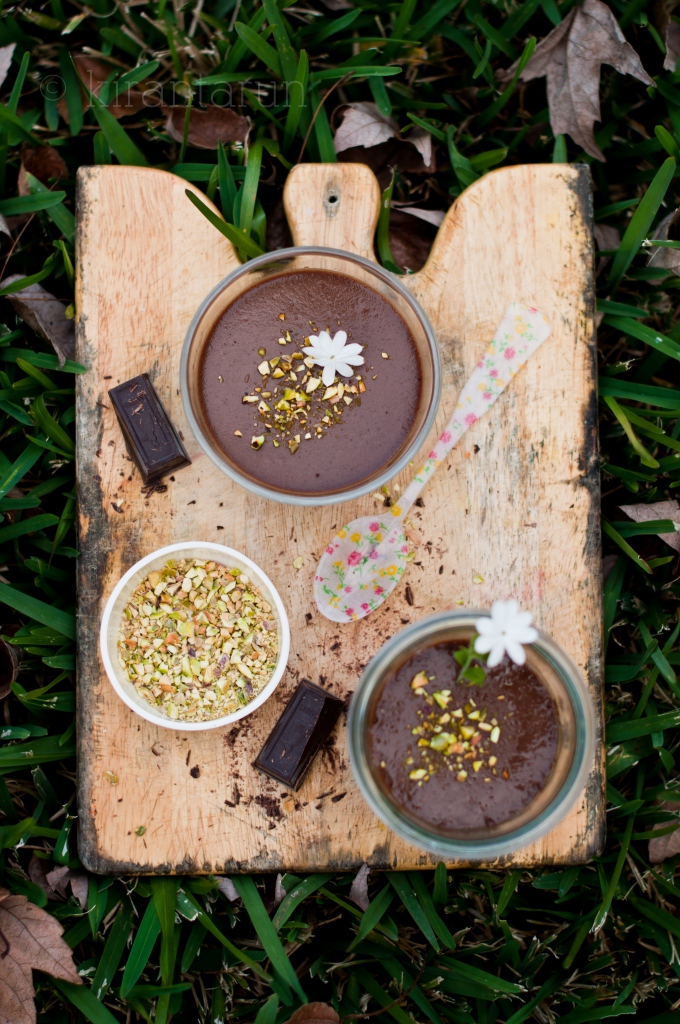 Off to get under the sheets to be transported to Paris, with the help of dream. All I can think about is sipping cappuccino with spoons digging into delicious and chocolaty French pastries. I'm drooling just thinking about it.
Are you a pastry lover like me? I have a huge sweet tooth for French pastry 😀
On a separate note — To all my friends at East Coast, if you are in the path of a terrible snow storm, we pray that you stay safe with plenty of food, water and keep warm during the turbulence. Thinking of each and every one of you.