H
i.
We are finally on our way to New York City — a city that I'm hoping we'd eventually retire.
Bet the Husband is shaking his head in disbelief.
Anyways, let's talk about living preferences.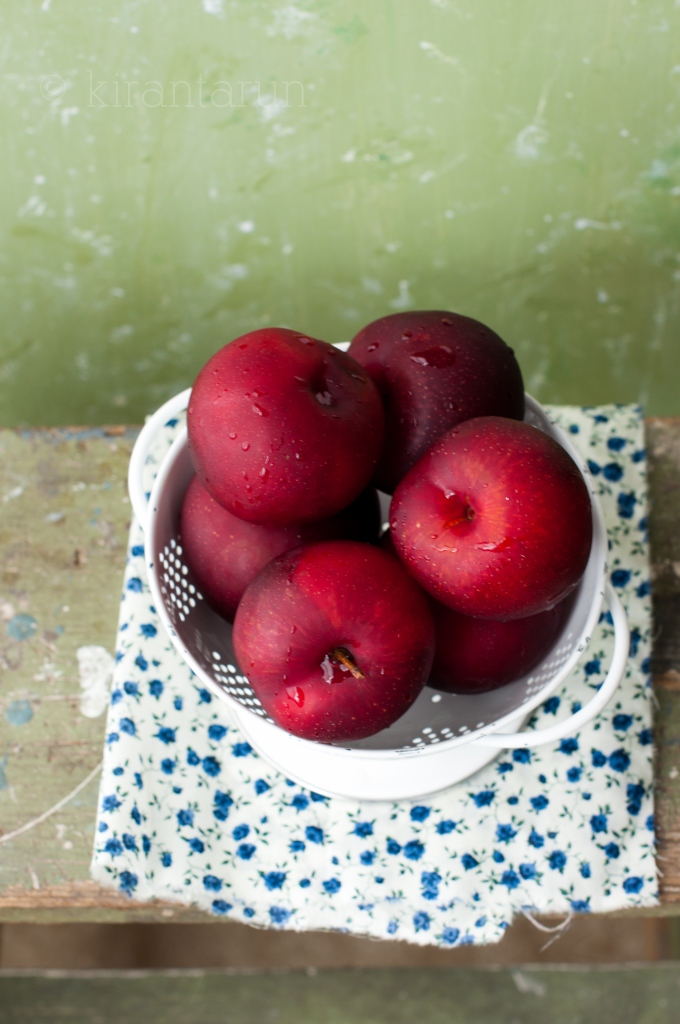 I am a city gal, whereas, the Husband is a suburbian. Though I love city vibes, not every city captures my heart like New York City does. There's something about this "city that never sleeps" that I hold so near and dear. We'd travel a lot and whenever there's an opportunity to take a bite out of "big Apple!" you'd usually find me nodding to YES!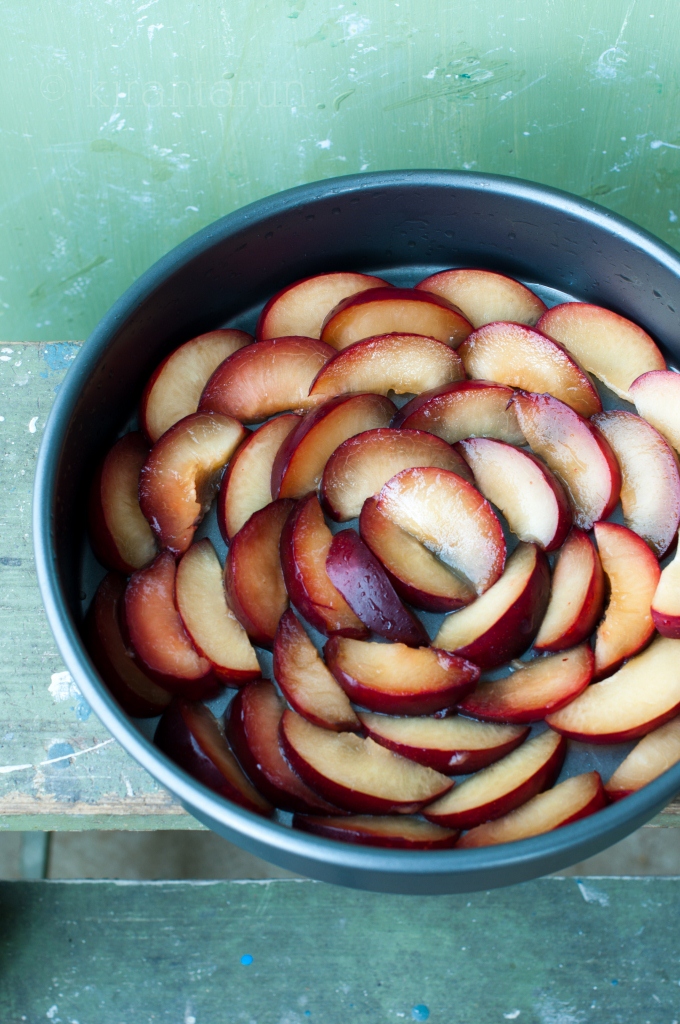 Our trip this time around is a mix of business and pleasure. And I hope we savour it all by visitng places that everyone has been selflessly posting about on their blogs, twitter, facebook and instagram. Thanks for all the email and comment suggestions about restaurants.
We cannot wait to stuff our faces. Seriously.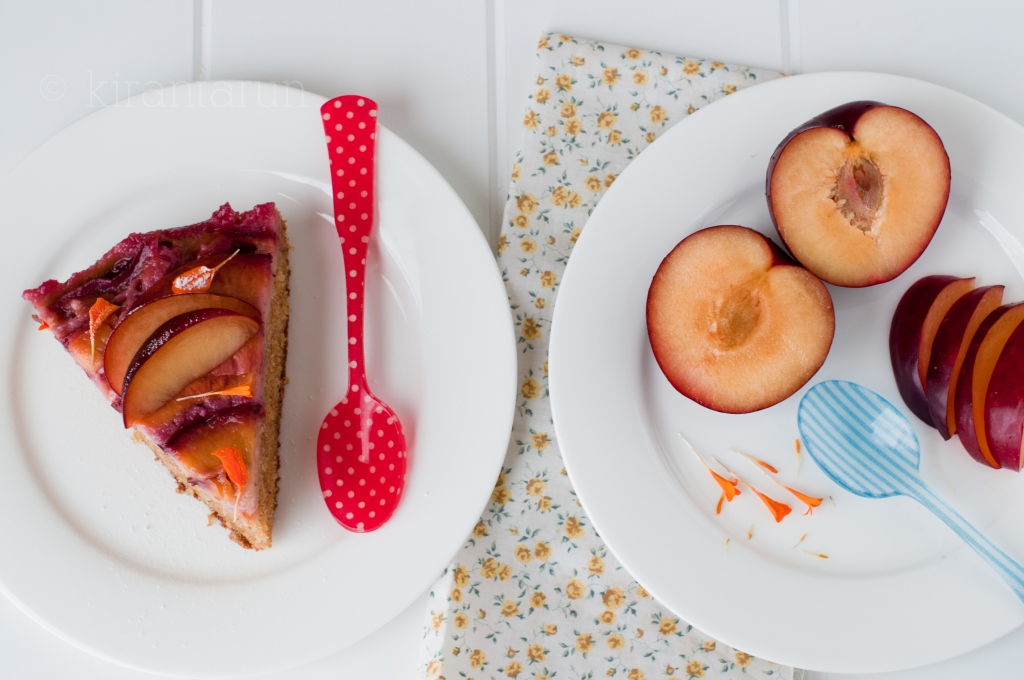 Whether you live in the city or suburbs, do me a huuuuuge favor and bake this cake. Like, right now.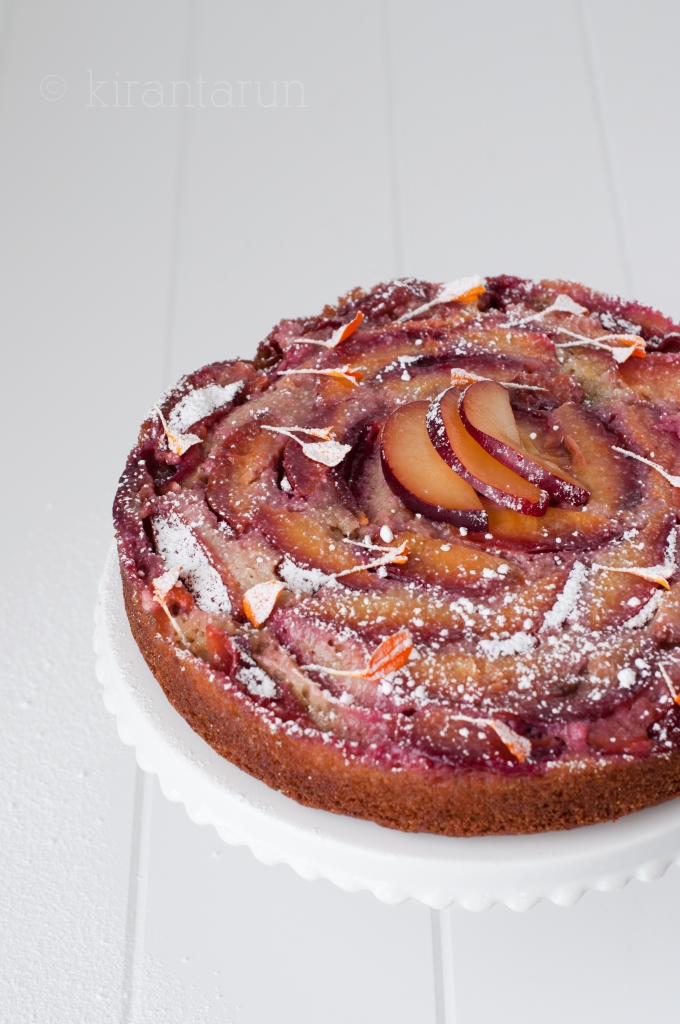 Print This Recipe
Ingredients:
2 tbsp cornstarch
3 to 4 plums, sliced
1/2 cup almond flour
1 cup whole wheat pastry flour
1 tsp baking soda
pinch of salt
1/2 cup almond oil
3/4 cup brown sugar
2 eggs
1/2 cup whipped low-fat yogurt
1/2 tsp almond extract
Directions:
Preheat oven to 350F. Grease cake pan.
In a medium bowl, sift dried ingredients, i.e almond flour, whole wheat pastry flour, baking soda and salt.
In another bowl, beat brown sugar with almond oil. Add eggs one at a time and mix until incorporated. Fold in low-fat yogurt and a drizzle of almond extract. Avoid over-mixing.
Add dry ingredients into wet ingredients and mix just until incorporated. Do not over-mix batter.
Toss sliced plums with cornstarch. Arrange it decoratively into greased cake pan. Pour batter over sliced plums and spread it evenly.
Bake for 40 minutes or until toothpick inserted in center comes out clean.
Completely cool the cake before turning it upside-down on a cake stand. Slice and serve as-is, or topped with edible flowers, dusting of confectioners sugar and more fresh plums. Serve it up with tea or coffee, of course 😉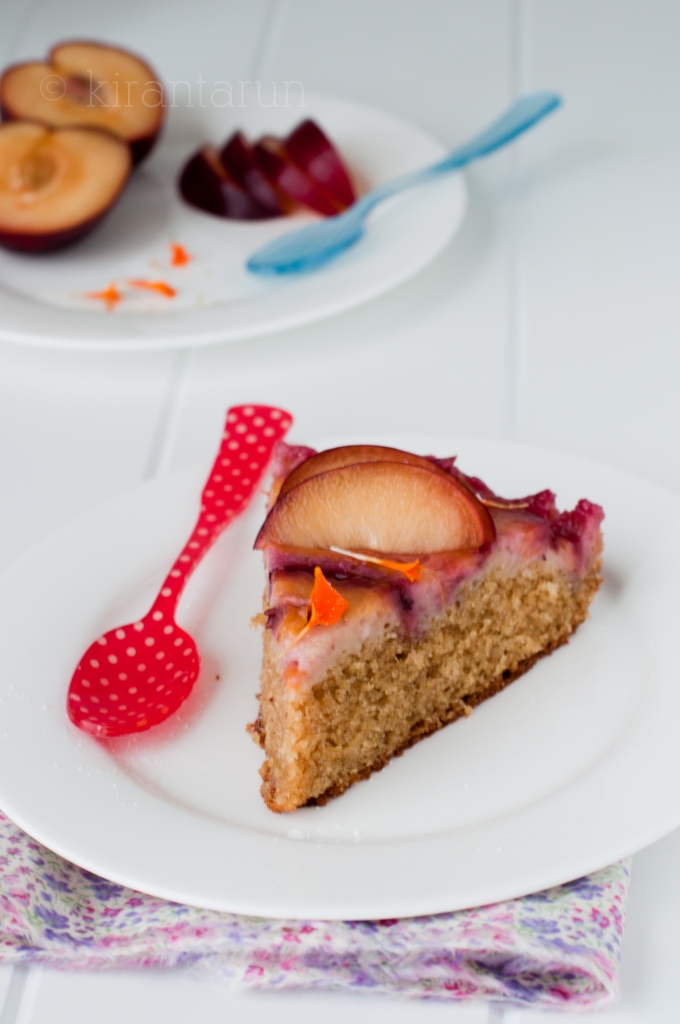 On a sombre note…
While we are grateful that Florida would not be directly impacted by Hurricane Issac, we are worried about the path its heading with gained strength (Louisiana-Missisippi-Alabama). Please follow your instincts and have a list of hurricane preparedness ready to evacuate.
Stay safe wherever you may be.
———————————————–
Question of the day: Are you a city or suburb lover?