B
reaking news update. Live, from my living room to yours —
We have NOT replace the broken TV for more than 2 months now. I feel a sense of accomplishment here.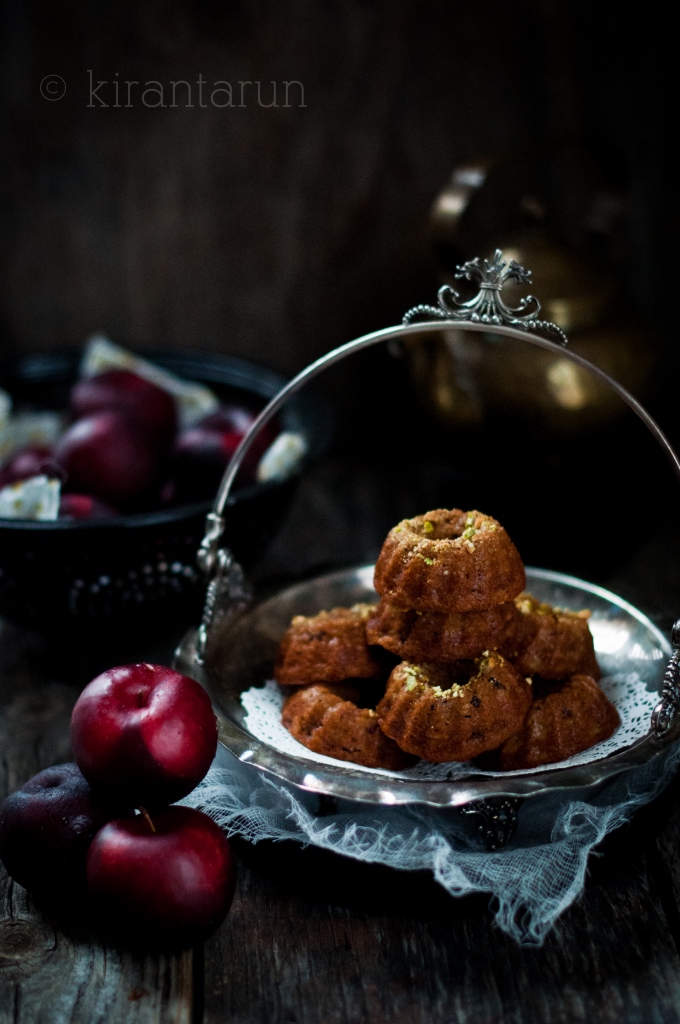 The Husband has been bugging me to replace the broken TV but with all the recent and future travel plans, a new TV purchase can't be justified. Also, it makes great sense to wait until the holiday season sale begins, right?
And surprisingly, we are doing great without a TV.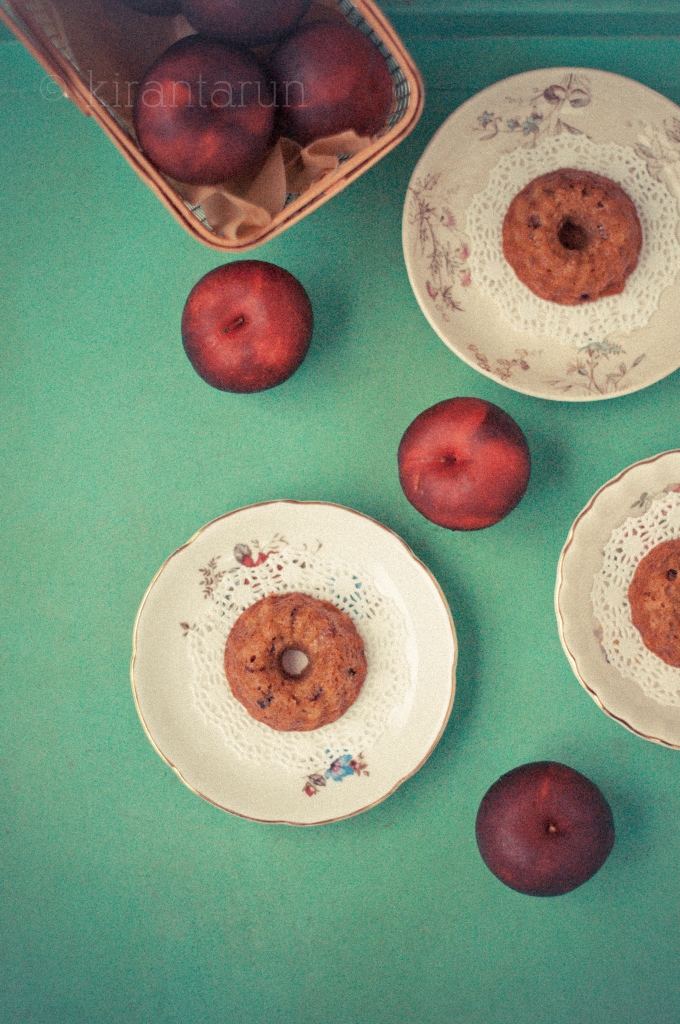 The house is much quieter. We get so much more stuff done on our to-do list, every day. I'm getting around-the-world news on the Internet anyways, so why do we need a TV?
In my opinion, all we need is a hot pot of freshly steeped tea with a few of this plum cakes. Sublime.
The TV can wait.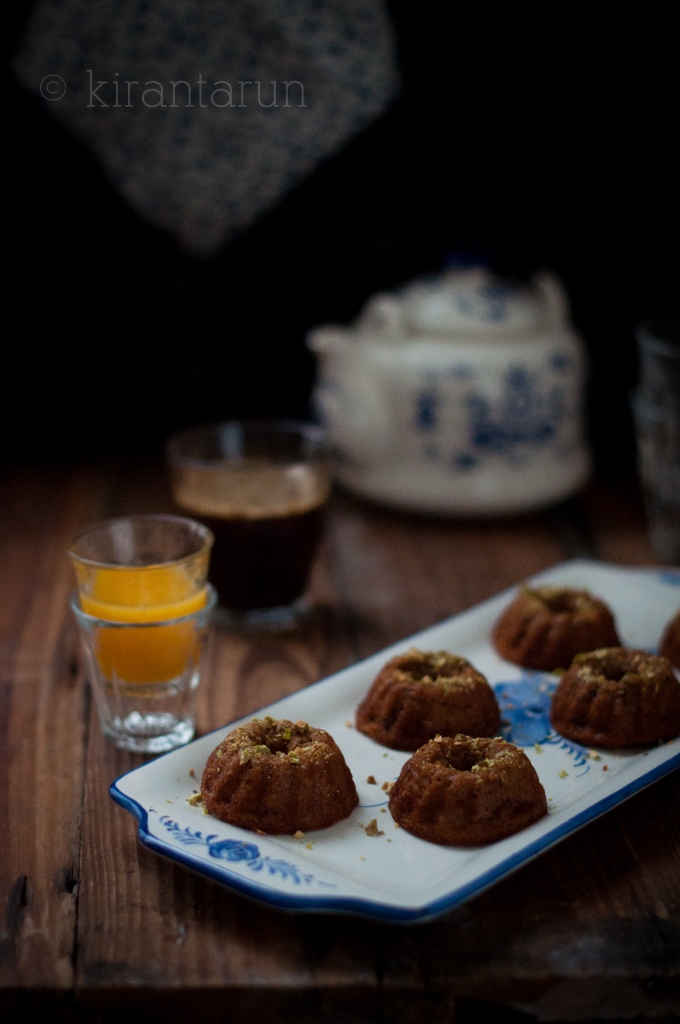 Print This Recipe
Makes 12 tea cakes
Dry Ingredients:
1/2 cup whole wheat pastry flour
1/2 cup almond flour
1/2 tsp baking powder
3/4 tsp baking soda
1/4 tsp salt
Wet Ingredients:
1/2 tsp orange zest
1/4 cup orange juice
2 plums, peeled and sliced
1/3 cup light brown sugar
1/2 tsp vanilla extract
1 plum, peeled and finely chopped
2 tbsp whole wheat purpose flour
Directions:
Preheat oven to 325F. Grease mini-bundt pan with some non-stick cooking spray. Keep aside.
In a huge bowl, sift all dry ingredients.
Puree 2 sliced plums with orange juice. Add this into a bowl with orange zest, light brown sugar and vanilla extract. Stir to combine.
In a small bowl, gently coat chopped plum with flour. Keep aside.
Combine wet ingredients into dry ingredients. Stir just until combined. Do not over-mix.
Gently fold in chopped plum.
Evenly distribute batter into prepared mini bundt pan. Bake for 20 minutes. Allow tea cakes to cool in pan for 20 minutes before inverting onto a cooling rack.
Devour with a cuppa tea or coffee!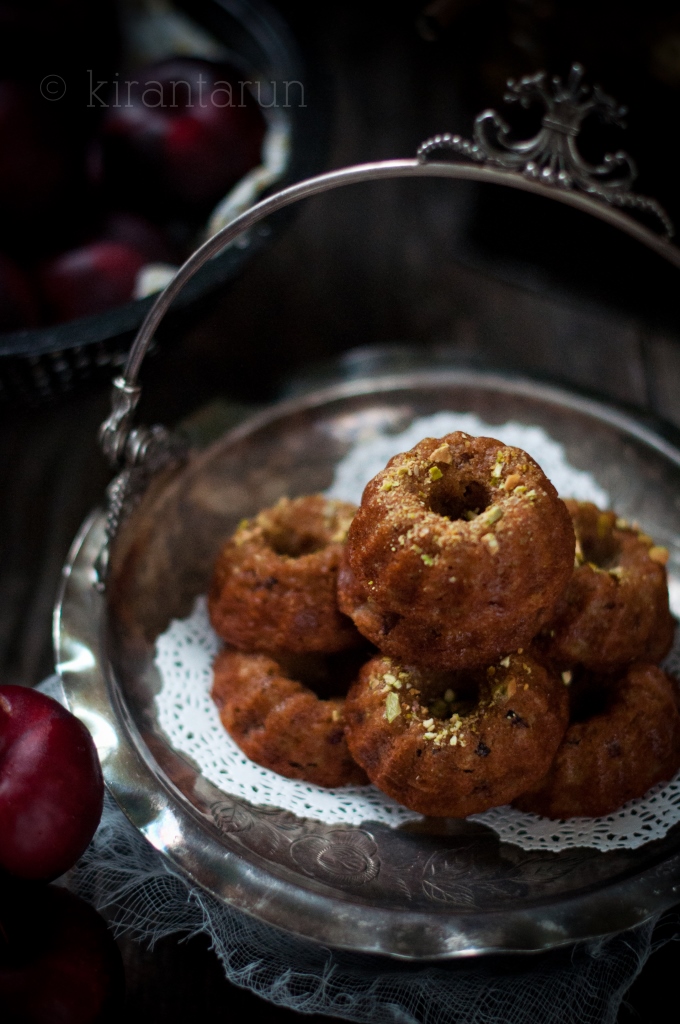 The only thing I'm enjoying is my viewfinder through the camera — there's so many possibilities.
Are you a TV junkie? Do you think we are missing out?
ds