H
appy Valentine's Day, my friends 🙂
I'm celebrating it up in the air, taking a flight to Los Angeles to be with the Husband. And I've packed this cute little muffins in my luggage.
Pistachios are the Husband's favorite flavor. And you can guess who loves roses 🙂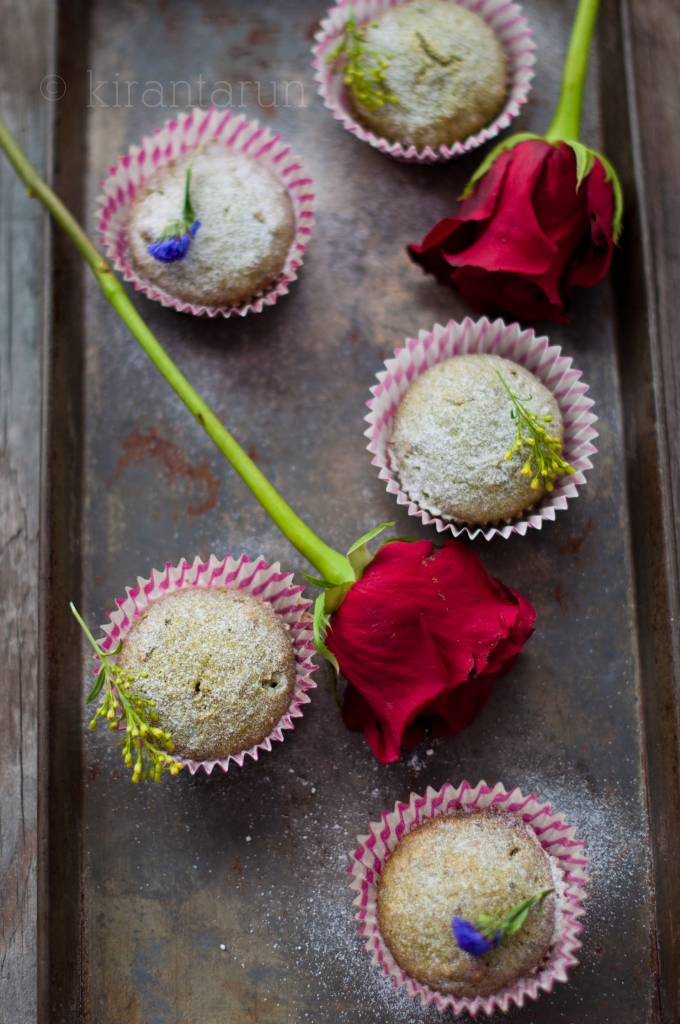 My day begin very early in the morning. I was literally up in my elbows, baking muffins and preparing lunch for my wonderful neighbor who have been house-sitting for us.
Like, forever.
And they are doing it again.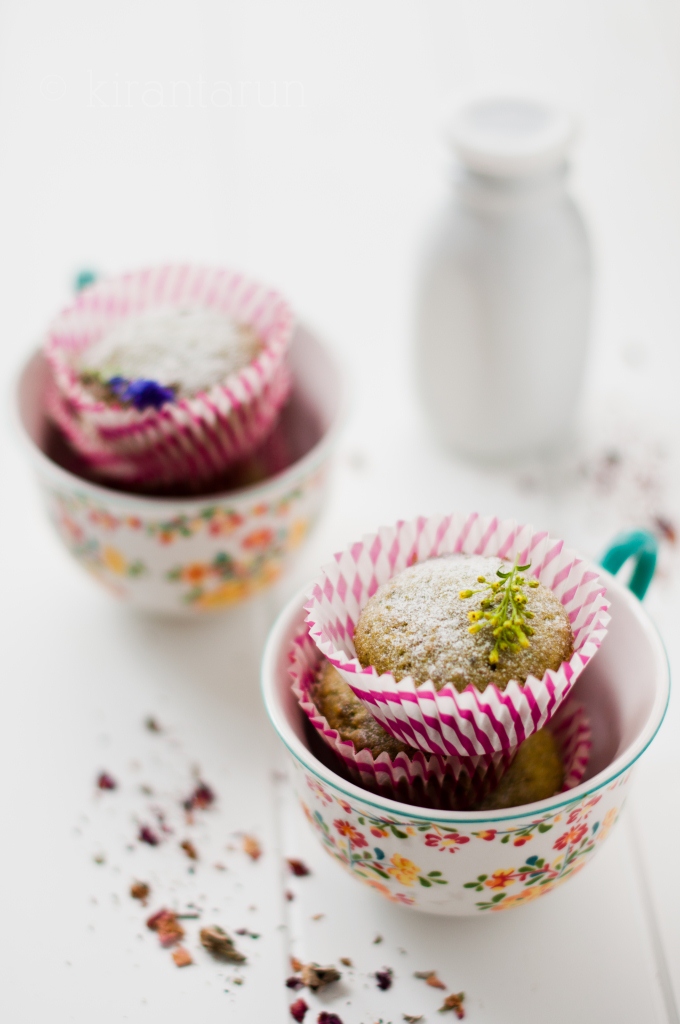 We have been MIA'ing from Orlando a lot for the past few months. I hope the muffins and salmon en papillote will make up for our long absence in their life.
Seriously, we love our neighbor so much. And we are blessed to have them in our life. Not just because they willingly house-sit for us during our travels.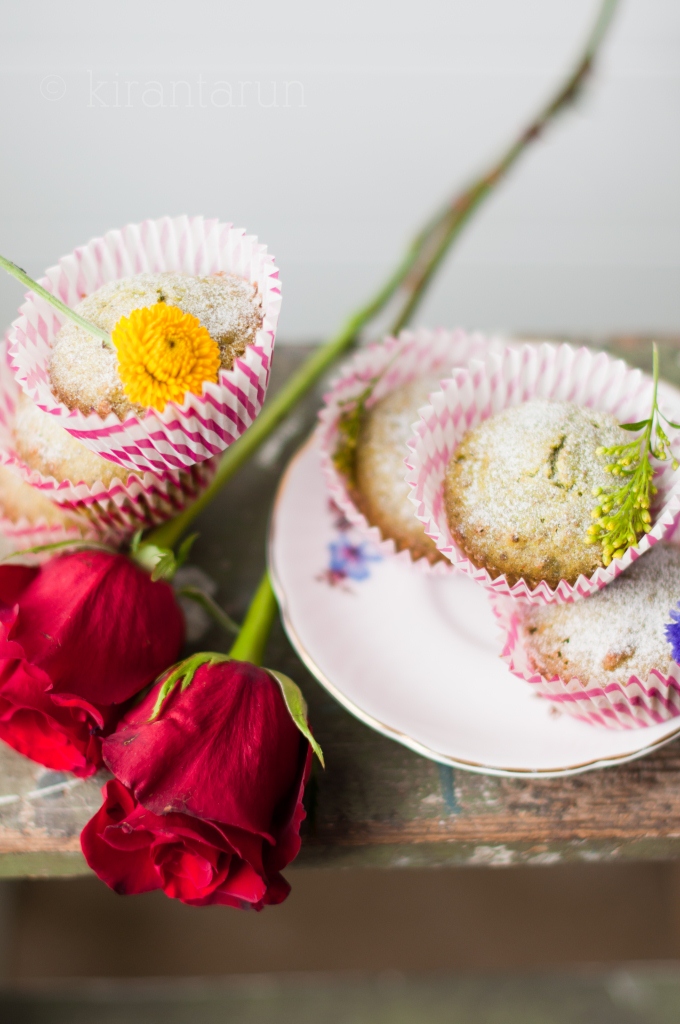 And did I mention how they always insist on dropping and picking us up from the airport all the time?
They have a huge heart, filled with love 🙂
A tray is set with foods and dessert, accented with a bouquet of flowers. This day is to celebrate having them in our life.
Happy Valentines Day, Andrea & Rick. You know how much we love ya 🙂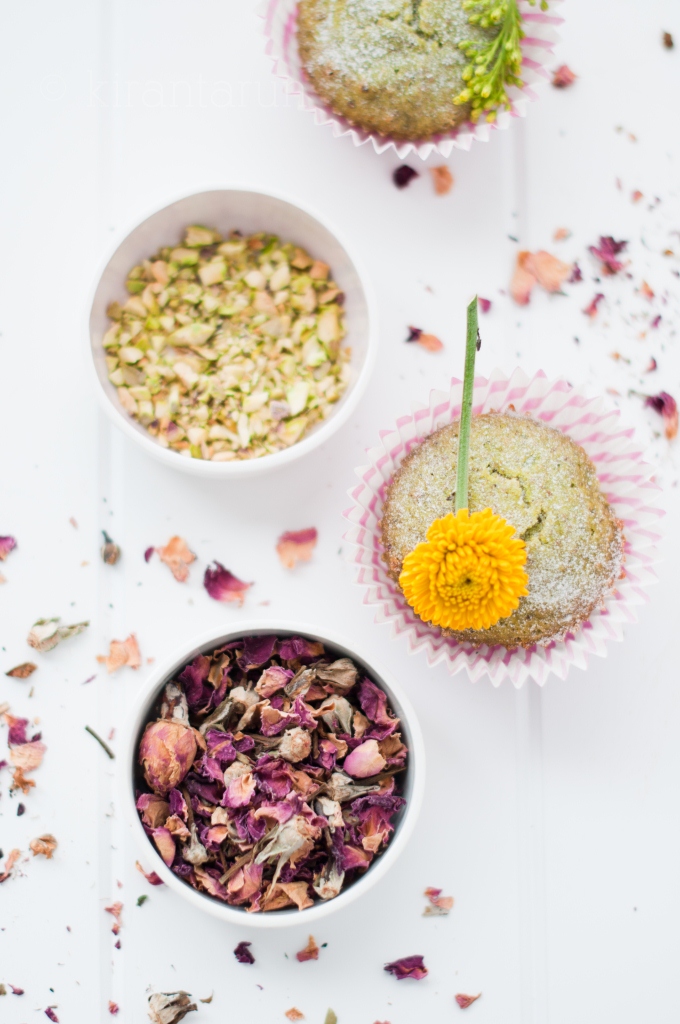 Print This Recipe
Makes 12 muffins
1 cup whole shelled, raw, unsalted pistachios
1 cup whole wheat pastry flour
1/3 cup eatable dried rose petals
1/2 tsp salt
1/2 cup (1 stick) soft butter, at room temperature
1/3 cup agave nectar/honey
5 egg whites, at room temperature)
1 tbsp rose water
Preheat oven to 350F. Line muffin tin with liners.
Using a coffee/spice grinder, ground pistachios & dried rose petals until fine.
In a bowl, sift ground pistachios & dried rose petals with whole wheat pastry flour and salt.
Beat egg whites in a mixer on medium high until foamy. Remove foamy egg whites into another bowl.
In the same mixer, cream butter, rose water and agave/honey until smooth.
Fold in half of the foamy egg whites. Do not over mix.
Add in dry, sifted ingredients and balance of foamy egg whites. Fold in just until combined.
Using a small ice cream scoop, fill each muffin tin with 2 scoops of batter.
Bake for 12 to 15 minutes or until toothpick inserted, comes out clean.
Remove baked muffins to cool on a cooling rack. Serve, topped with powdered sugar.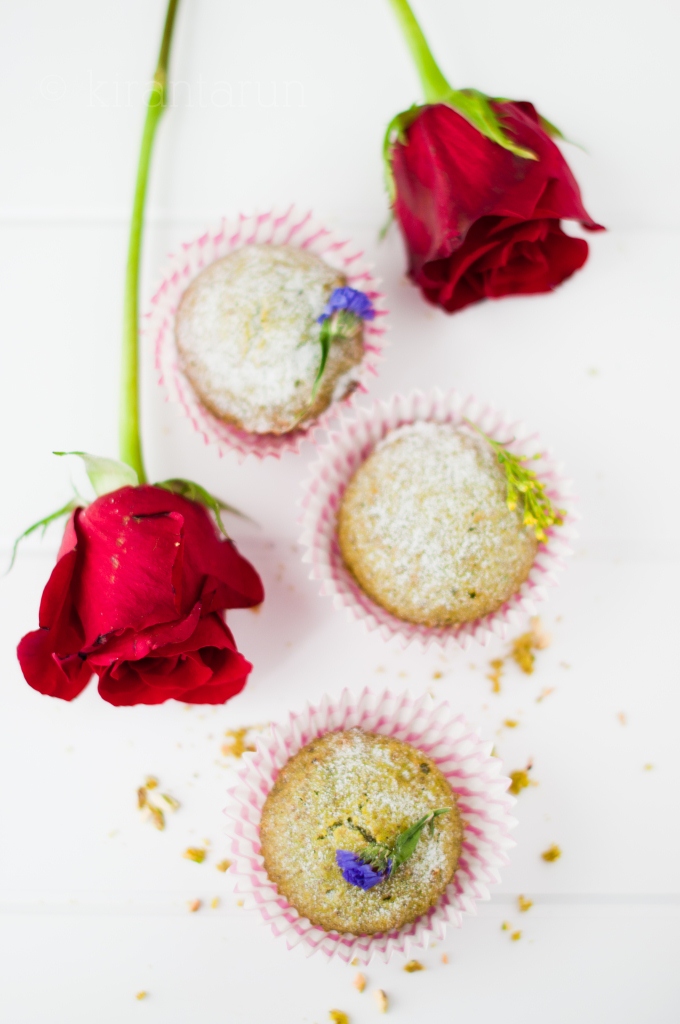 As for me and the Husband?
Well…
Almost 12 years and counting, ever since we met.
There are days where it's tougher than the rest.
Days where our limits are tested and its easier to cry it out. Loud.
And then you are there, to comfort.
When its your turn and you needed me….
I'm up in the sky traveling to be with you in Los Angeles.
I know, the last two sentences were so cheesy 😀
In fact, the whole description sounds so cheesy.
We hope your days are filled with love and laughter — roses and chocolates are bonuses!!