B
aking for two can be a daunting task. The average size of a homemade cake is usually 8 or 9 inch in diameter. Which translates to "dangerous" for both of our ever expanding waists.
It's always a challenge to try and fit a cake recipe into a 6 inch cake pan.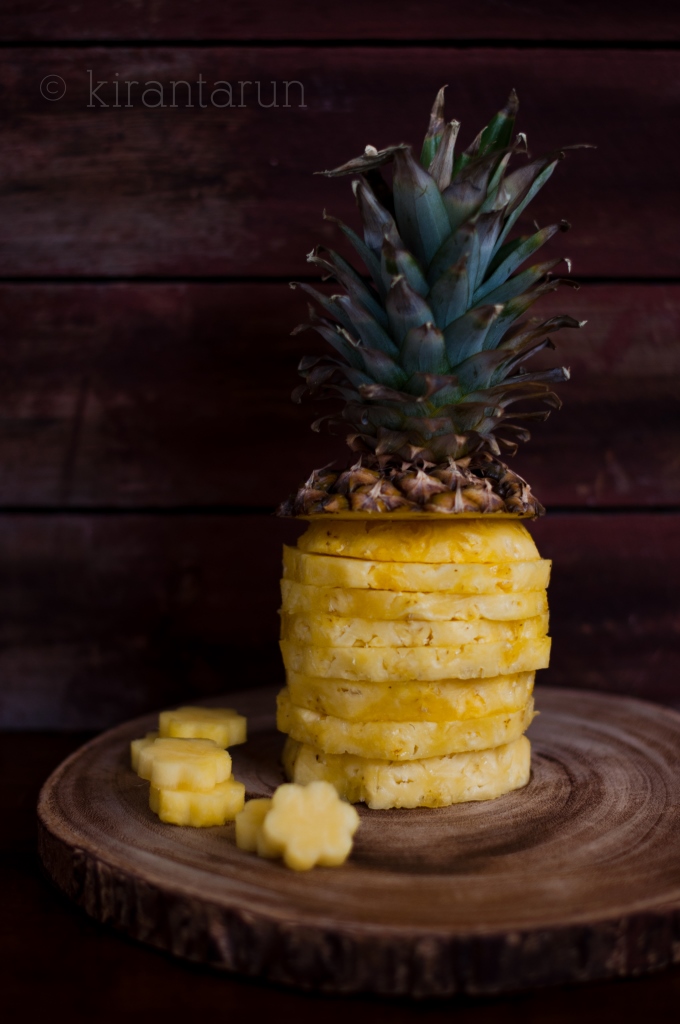 It's equally frustrating when I have zero skills at cake decorating. Even something that is supposedly as "simple" as pipping whipped cream, throws me into a raging fit!
I blame it on my shaky hands. Super shaky and non-confident hands. While I contemplate on my cake decorating skills with super shaky hands, I'll have you try this recipe. With a 6 inch cake, that will limit the expansion on waist. Provided you share a few slices with your better half 😉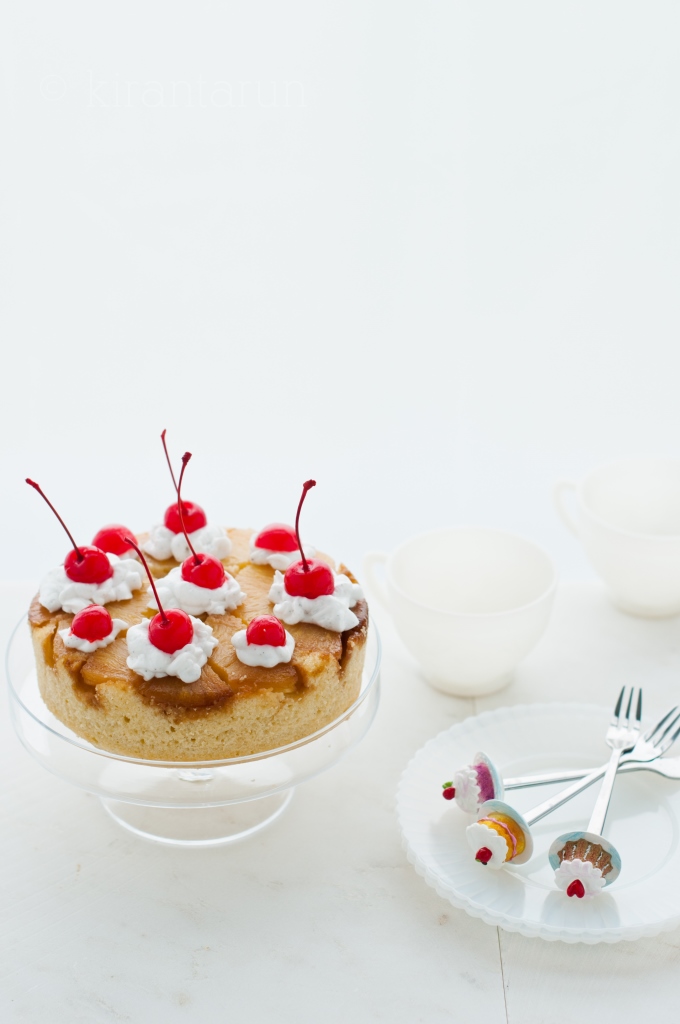 Print This Recipe
Ingredients:
3 to 4 pineapple rings
2 tsp coconut sugar
1 cup cake flour
1/2 tsp baking powder
1/8 tsp salt
6 tbsp butter, softened
1/3 cup sugar
1/4 cup thick coconut cream
2 eggs, separated
1 tsp vanilla extract
optional: whipped coconut cream and maraschino cherries
Directions:
Lightly grease a 6 inch cake pan. Sprinkle coconut sugar to cover the bottom of pan. Tap the cake pan to gently distribute.
Arrange and layer pineapple rings to cover the bottom of pan. Cut the rings to fit. Set the pan aside.
Preheat oven to 325F.
In a stand mixer fitted with a whisk, add 2 egg whites. Gently whisk egg whites on medium-low for 1 minute or until frothy. Increase speed to medium-high and whip for 1 minute or until soft peaks. Remove whipped egg whites into a clean bowl. Set aside.
In a clean stand mixer bowl fitted with a beater, add softened butter and sugar. Beat on medium for 1 minute or until fluffy.
Add in one egg yolk at a time and beat to incorporate. Drizzle in vanilla extract and thick coconut cream. Stir to combine.
Sift the dry ingredients (cake flour, baking powder and salt).
Add whipped egg white peaks and sifted dry ingredients into wet ingredients. With the mixer on low, combine all ingredients. DO NOT OVERMIX.
Remove the stand mixer bowl and using a spatula, make a few folds to combine all ingredients.
Spread batter evenly into prepared 6 inch cake pan. Bake for 30 minutes or until tooth pick inserted, comes out clean.
Remove cake pan to cool for an hour before running a knife along the sides of the cake pan to help loosen the cake before inverting on a cake stand.
Allow cake to completely cool before adding whipped coconut cream and topping it with maraschino cherries.
If you are like me, fretting over cake decorating skills — well, don't be. Instead, let's waste that precious time devouring the cake, shall we? 😀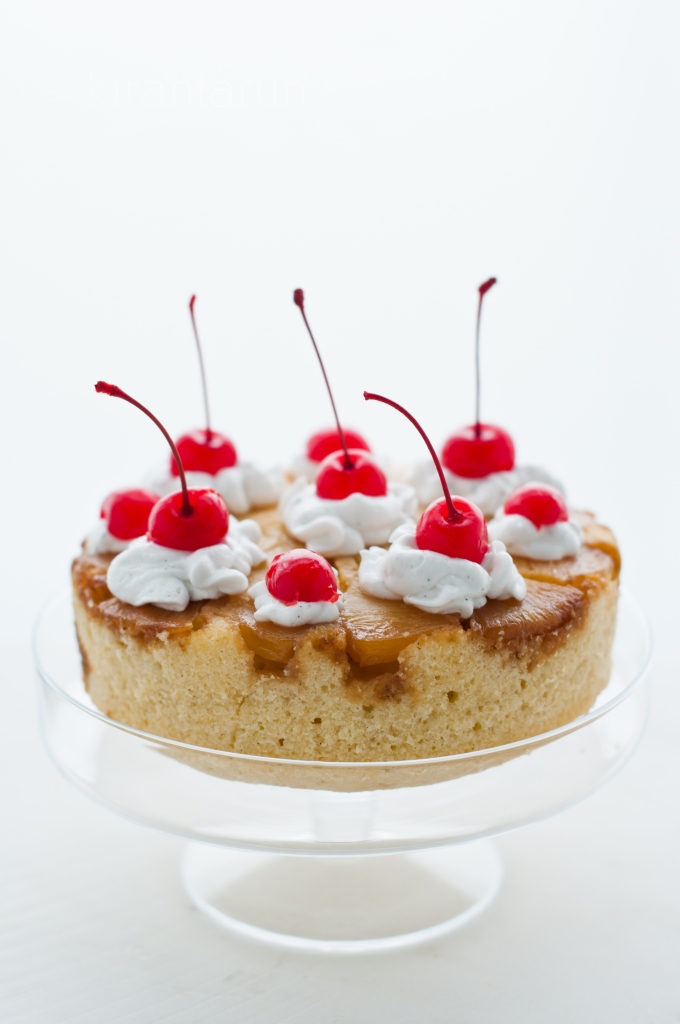 Any cake decorating advise for this girl with shaky-hands?