I can pretty much go off the social media radar as soon as I return to Malaysia or India to visit family. Every second is spent soaking up everyone's love, catching up on gossips and gobbling to the tune of "none-stop".
For reals.
And when mom knew we were visiting, she had a few tricks up her sleeves. She really wanted me to photograph this recipe we both made together 2 months ago. It feels like yesterday, when I tasted this buttery and crumbly morsels of yummy mini-tarts.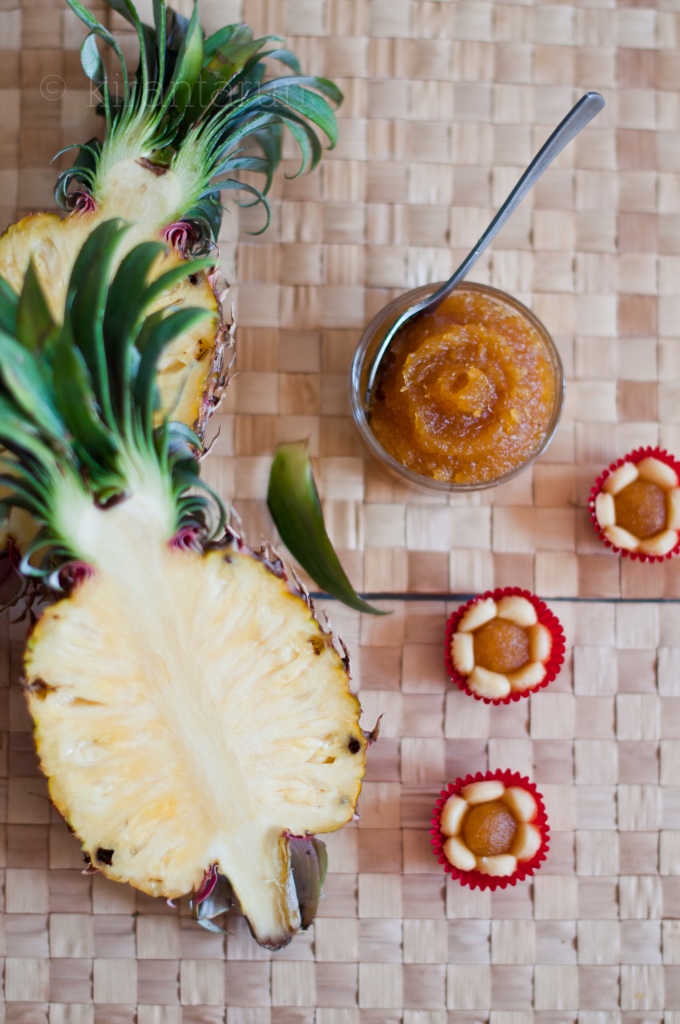 Mom claims these are the best pineapple jam tarts that practically melts-in-your-mouth when devoured. And I definitely proclaimed it to be true.
But the surprise was not until I ask her for the written recipe (assuming it was her creation).
I was left speechless when she told me she stumbled upon a recipe on the Net that piqued her curiosity. So she sets out to try this recipe and low-behold, it's a winner of course 🙂
And I'm left to be amazed by mom's approach towards technology. In fact, it's no longer an "approach" now. She's a pro at it 😀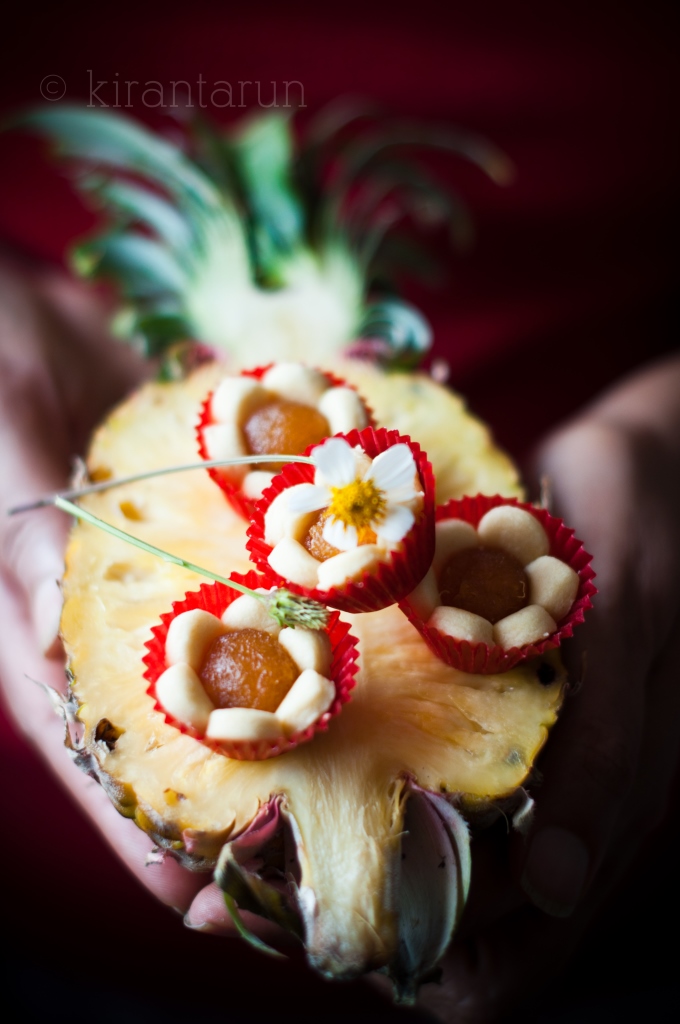 The recipe was followed almost to the tee — and I don't like the idea of republishing the same recipe that would either rattle up copyright or search engine optimization issues.
I'll spare you all these technical jargons, instead click here for the recipe, while I scoot off day-dreaming about our next trip home 🙂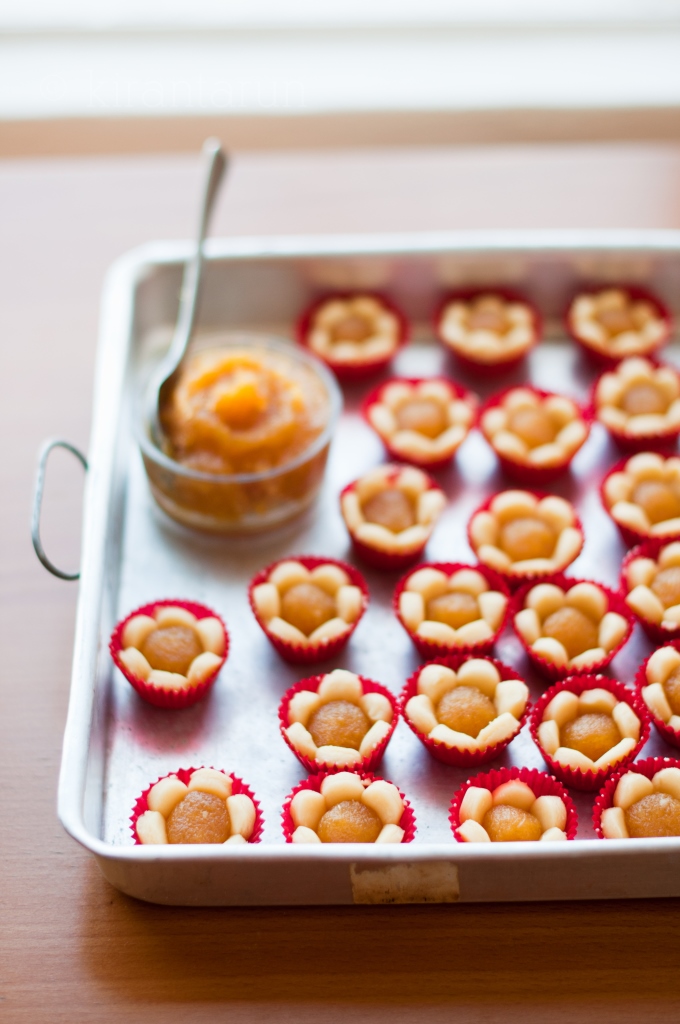 Now that you have the recipe, let's talk about how mom made these tarts so carefully and beautifully. She has a lot of patience which translates the opposite for me. I'd rather use a pie plate or cookie cutter. But she went old school here. She used a flowery mold of course, but she also molded the flowers by hand.
And before I forget — that jam in the center? Homemade of course. Pretty and impressive, right? 🙂
Off to catch some sleep. Scratch that. Off to catch on loads of sleep!
What's your favorite: homemade cookie or tarts?