W
hat do you do when appetite is so down yet the idea of chugging mugs of hot chocolate seems the best possible way to combat cough, runny nose, congested chest and fever?
Make. It. ASAP.
Did I actually need any more reason or convincing?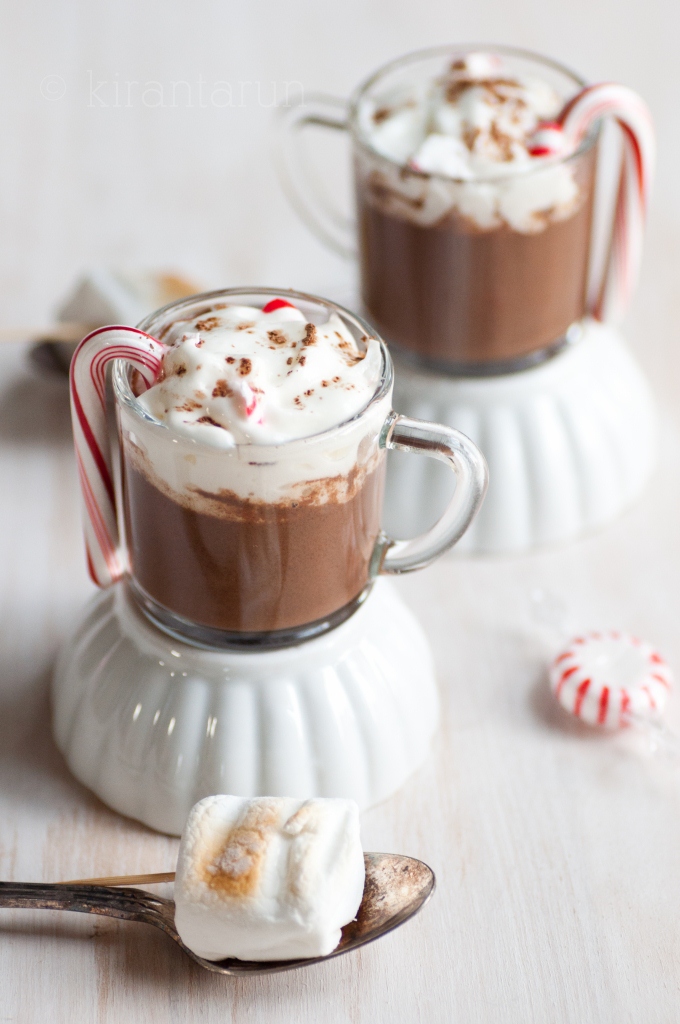 Hot chocolate is usually made with warmed milk. That's one of the most important ingredient. But I just couldn't fathom drinking mugs of milk.
Just the thought of it makes me gag. Sorry folks.
Promise I won't hold anymore grudges against milk as soon as I am well.
Alternative? Well, there's almond/soy/coconut milk. Pick whatever works with your belly.
And dive into the chocolaty goodness.
Just don't forget to thank me later. Once you are sober from the overdose of this chocolaty deliciousness.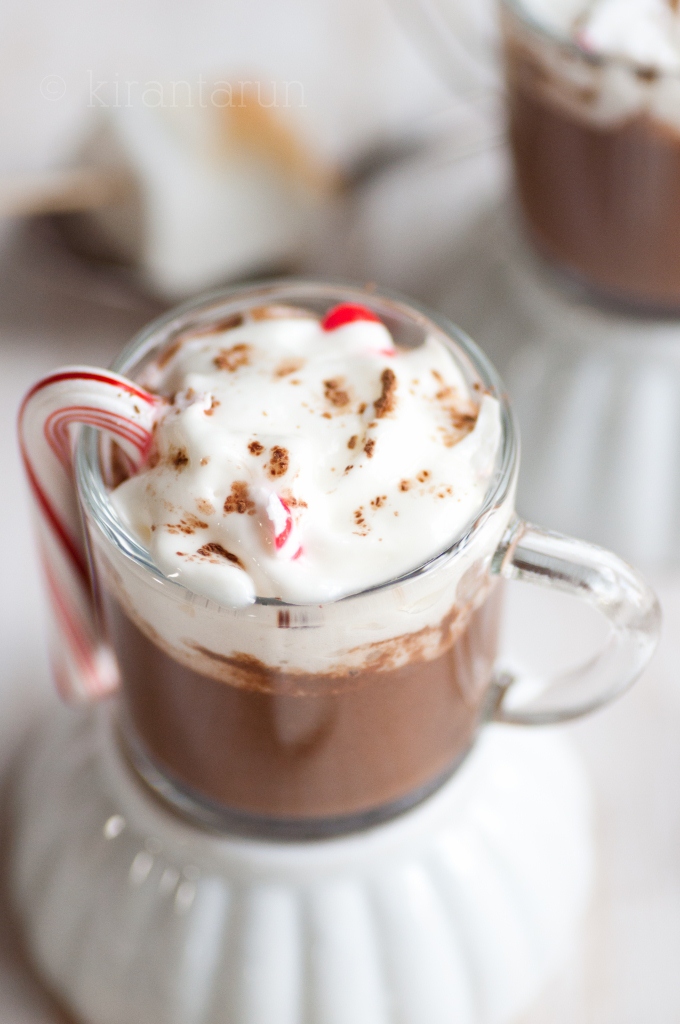 Alright, I'll stop blabbering, get on with the recipe and my 5th dose of hot chocolate mug of the day.
Don't say I didn't warn you.


Print This Recipe
Ingredients:
2 cups of almond milk (or any milk of your choice)
2 heaping tbsp unsweetened cocoa powder
1 oz semi-sweet chocolate baking bar
1 oz bittersweet (60%) chocolate baking bar
2 heaping tbsp freshly brewed coffee
1/2 tsp cinnamon powder
Garnish
whipped cream
crushed peppermint starlight mints
mini candy canes
dusting of cocoa powder
toasted marshmallows
Directions:
Heat milk in a saucepan on medium to low.
Once milk begin warming up, add cocoa powder. Stir to combine.
Throw in semi & bitter sweet chocolate bar and whisk till chocolate melts.
Add coffee and cinnamon powder, whisk to avoid milk from scalding.
Remove hot chocolate from heat to cool off for a few minutes.
Serve hot chocolate with toppings as suggested or to your hearts desire.
Sip and enjoy with your loved ones 🙂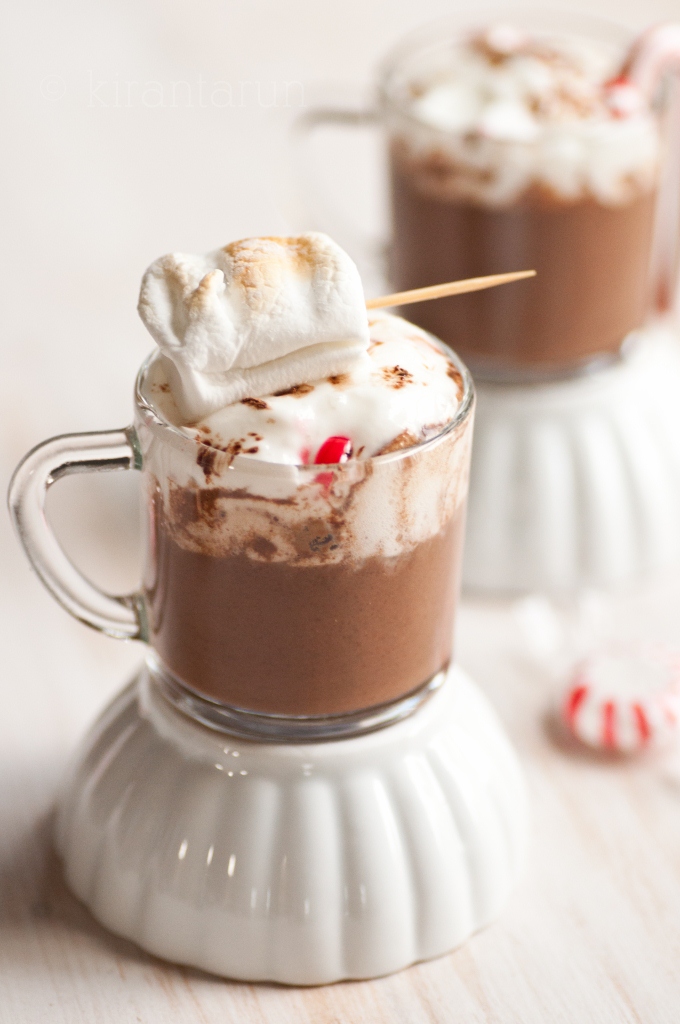 So, ever since I begin taste-tasting many unique and unfamiliar ingredients, I've always been surprised with the results. I've been liking it so far 🙂 Marshmallows were never consumed before. And if you haven't, please oh please get some and put it in your mouth. Pronto. You'll love it.
Next on my list : S'mores 🙂 People seems to rave about it all the time. What's on your list?