Happy Thanksgiving!!
I hope your holiday season is off to a good start after Black Friday & Cyber Monday. Don't tell me you didn't succumb to the holiday shopping extravaganza?! 😉
We were in Atlanta a few weeks back, and now I almost wish we were living there instead. No joke. Orlando has it's fancy, but I've always wanted to live somewhere hilly and lush with mature & colorful trees.
A little lie.
I want to live beside a Malaysian restaurant!!
Penang Atlanta @ 4897 Buford Highway, Chamblee GA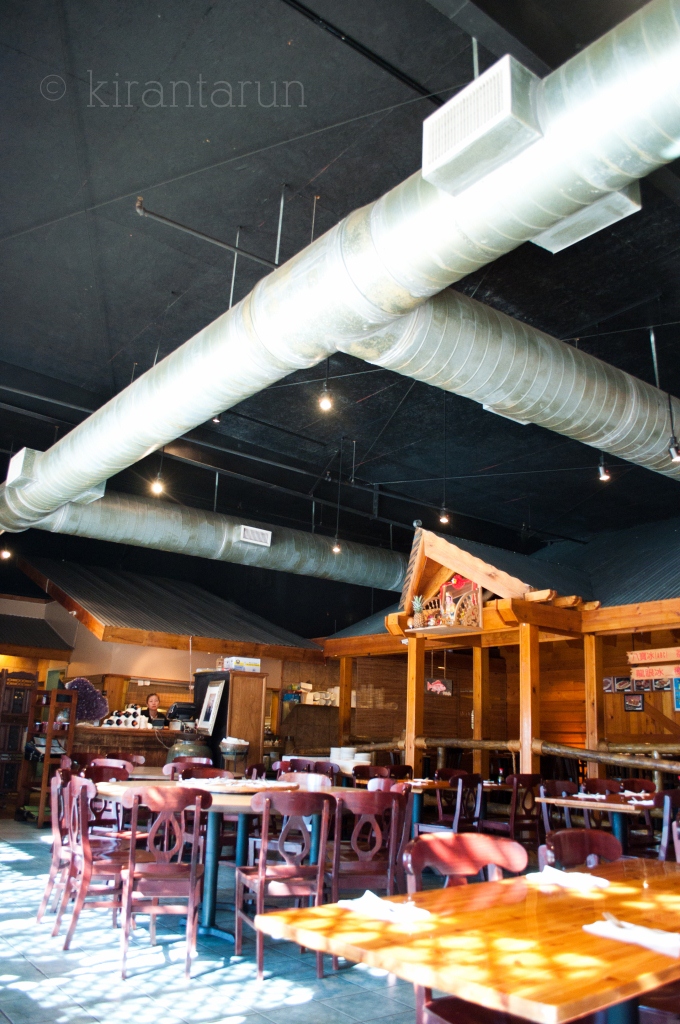 Not to dislike Florida or anything, but I could have learned an important lesson a long time back — never make a place permanent unless it has any Malaysian restaurant in the close proximity.
For most, diamonds are your best friends. Malaysian food is mine. Not that I would refuse a diamond.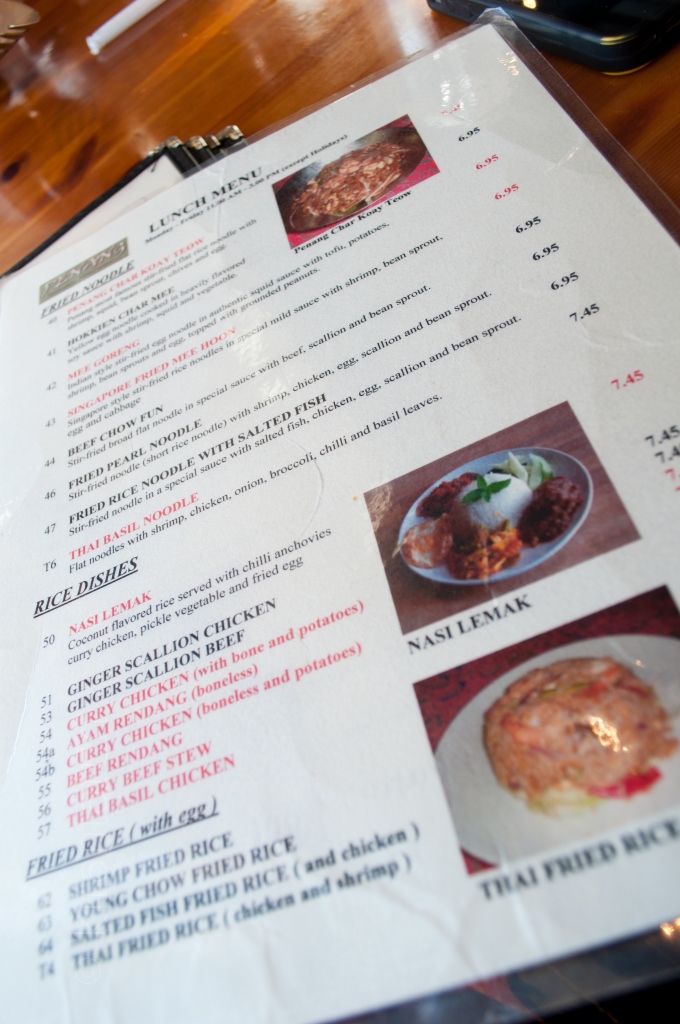 One of the first things we did was whipping out the phones and yelping for any Malaysian restaurants nearby. We lucked out on a instant Groupon deal as well. Gotta love those money saving deals, eh? More excuse for me to stock up on new boots, perhaps?
I must admit, just looking at the menu got me drooling…….. We felt like ordering everything from the menu!!!
Not only the food got me too excited, but we even saw the cook flipping and stretching the roti canai dough – very authentic way of making it – I almost fainted.
A good indication that we need to make a trip back to Malaysia soon.
The roti tasted somewhat authentic. Wish it was crispier though. On the flip side, the chicken curry was so good 🙂
Char Kuey Teow is flat noodles cooked with jumbo shrimps, sprouts, eggs and …. well, I would rather Bee from Rasa Malaysia explain it to you with a recipe!
Char Kuey Teow is basically flat rice noodles stir-fried with shrimp, bloody cockles, Chinese lap cheong (sausage), eggs, bean sprouts, and chives in a mix of soy sauce. A great serving of Char Kuey Teow is flavored not only with the freshest ingredients, but equally important is the elusive charred aroma from stir-frying the noodles over very high heat in a well-seasoned Chinese wok.
Bet her explanation got you drooling, no?
I am trying to find some words to review Nasi Lemak, but its so difficult. This dish was total disappointing. If you are looking for authenticity, this dish doesn't even come close.
I cried a little.
The redemption over nasi lemak came with Cendol! Bless the Lord 🙂 This cendol was so delicious and as authentic as you can find anywhere beyond Indonesia/Malaysia.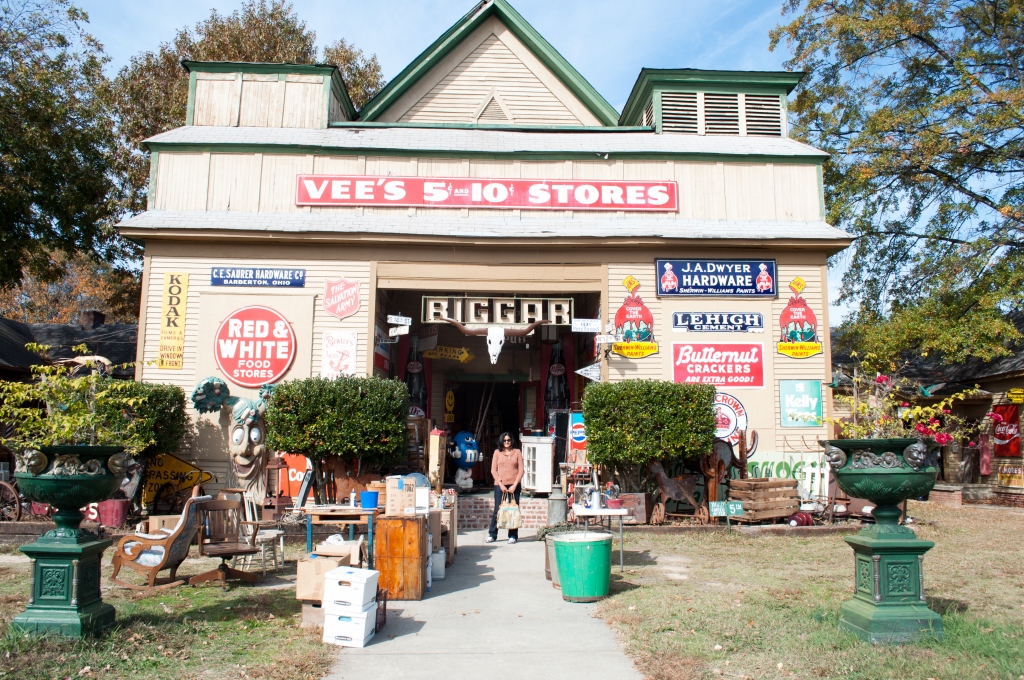 With full bellies, we hit up on antique shopping in Chamblee. There's just too many antique stores to explore. But so worth the trip.
Another reason to move to Atlanta. Help!
Have you sampled Malaysian cuisine, ever? Please say YES 😀