H
ow is it that I've never baked peanut butter cookies before, boggles my mind. It's so easy and such a delicious treat when you have your BFF knocking on your door with a cup of coffee.
And you are left with a bewildered look on your face. Once you've recovered and realized that you have these cookies to contribute to an impromptu afternoon coffee gossip session — you are good to go!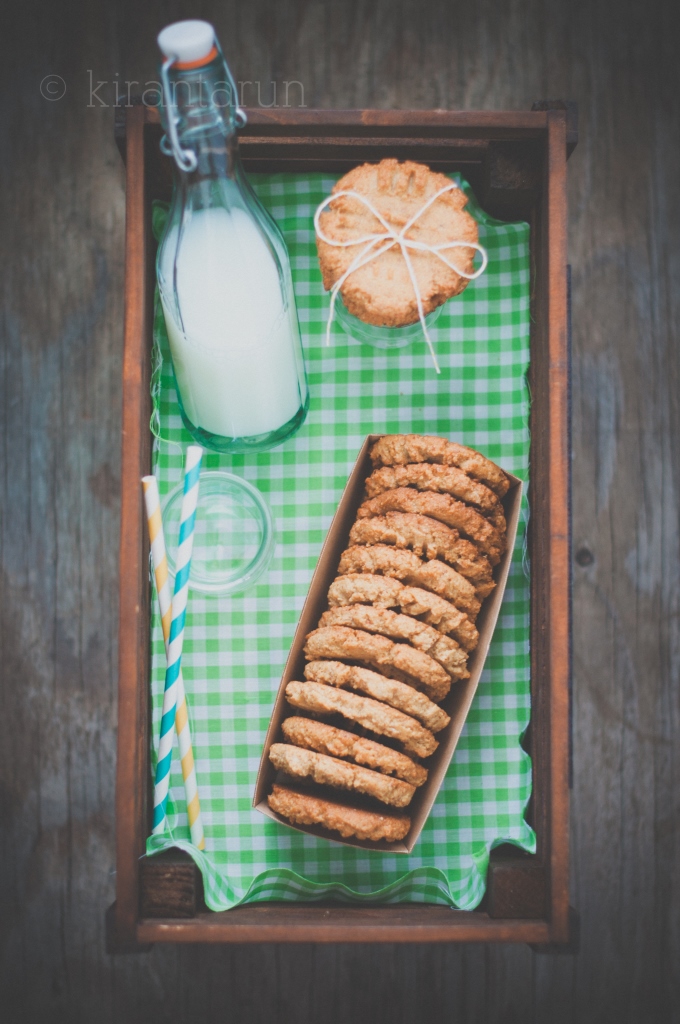 You invite her in, set down the TV remote, make a frantic run for the pantry only to find crumbs in place of peanut butter cookies in the cookie jar.
Some silent swearing ensues.
You reassures your friend that it'll take a few minutes of being patience but it'll be worth it for a homemade cookie, all while you are huffing and puffing around, gathering the ingredients.
It's just that simple.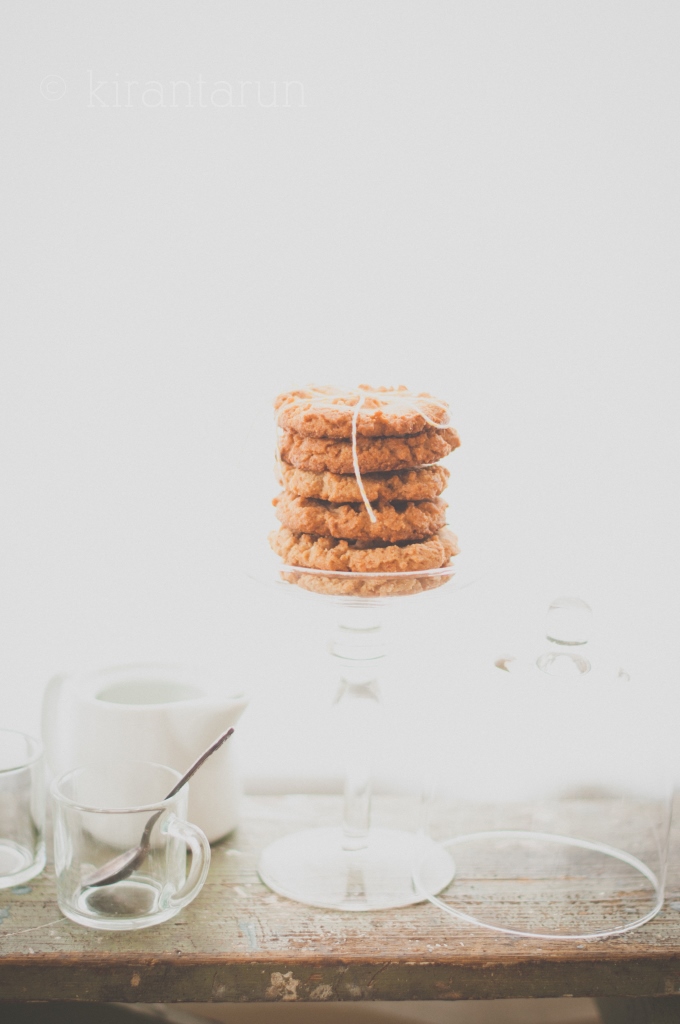 Print This Recipe
Makes about 30 cookies
Ingredients:
1/2 cup butter, softened
1/2 cup sugar
1/3 cup packed brown sugar
1/2 cup smooth peanut butter
1 tsp vanilla extract
1 large egg
1 cup almond meal/flour
1 cup whole wheat pastry flour
1/2 tsp salt
1/2 tsp baking soda
Directions:
Preheat oven to 350F.

In a stand mixer fitted with paddle, add softened butter, sugar and light brown sugar. Cream on medium speed, until fluffy for about 3 minutes.
Add in smooth peanut butter, vanilla extract and 1 large egg. On a low speed, stir just enough to combine everything.
Sift all dry ingredients (almond meal, whole wheat pastry flour, salt & baking soda) in a separate large bowl. Add it all into the stand mixer.
Cream cookie dough on medium speed until combined.
Scoop cookie dough with a small ice cream scoop onto baking sheets, leaving enough room between scoops. Using a fork, gently press down onto cookie dough to form a disk. Imprint horizontally and vertically.
Bake cookies between 10 to 12 minutes. Remove cookies from oven to allow to cool on baking sheet for 5 minutes, before cooling it off completely on cooling racks.
Enjoy these cookies with your friends, over a cup of milk, tea or coffee 🙂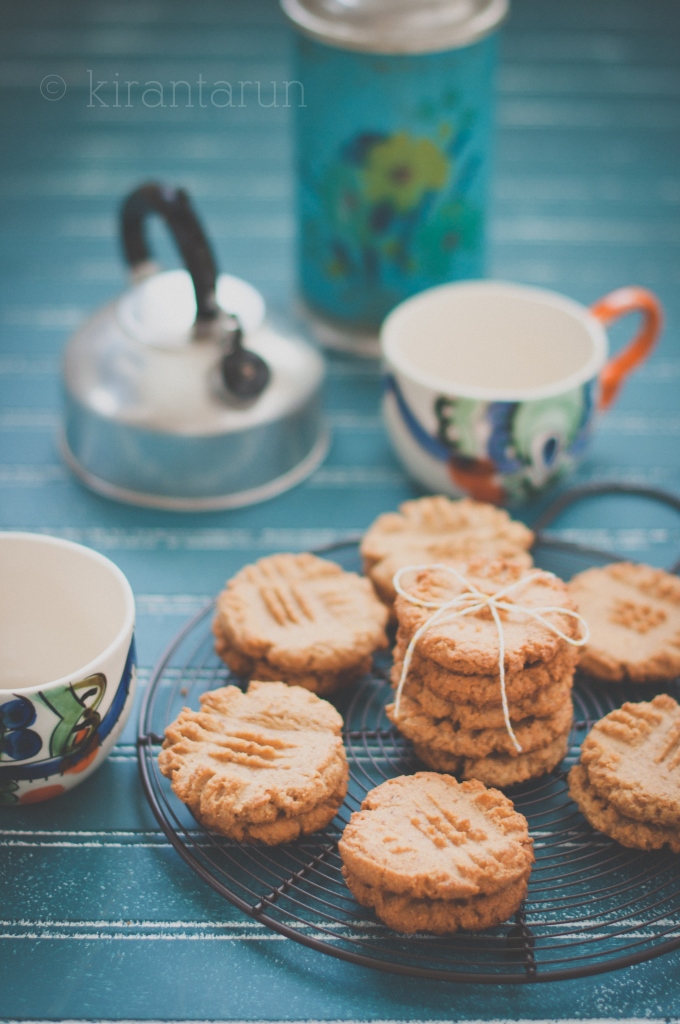 By the way, if you happen to knock on my door to surprise me, I'll be happy to share these cookies with you — provided there's a gossip session along with a pot of hot coffee to share 🙂
Deal?
What's your favorite afternoon tea or coffee accompaniment?