W
hat do you do when a planned trip to your favorite city in the world is postponed for a few more days?
Temporary solution?
I would just get a haircut to avoid pulling my hair out of frustration, and then come home to bake bitter gourds just to release the utter bitterness that is going on the insides.
I went too far this time, right?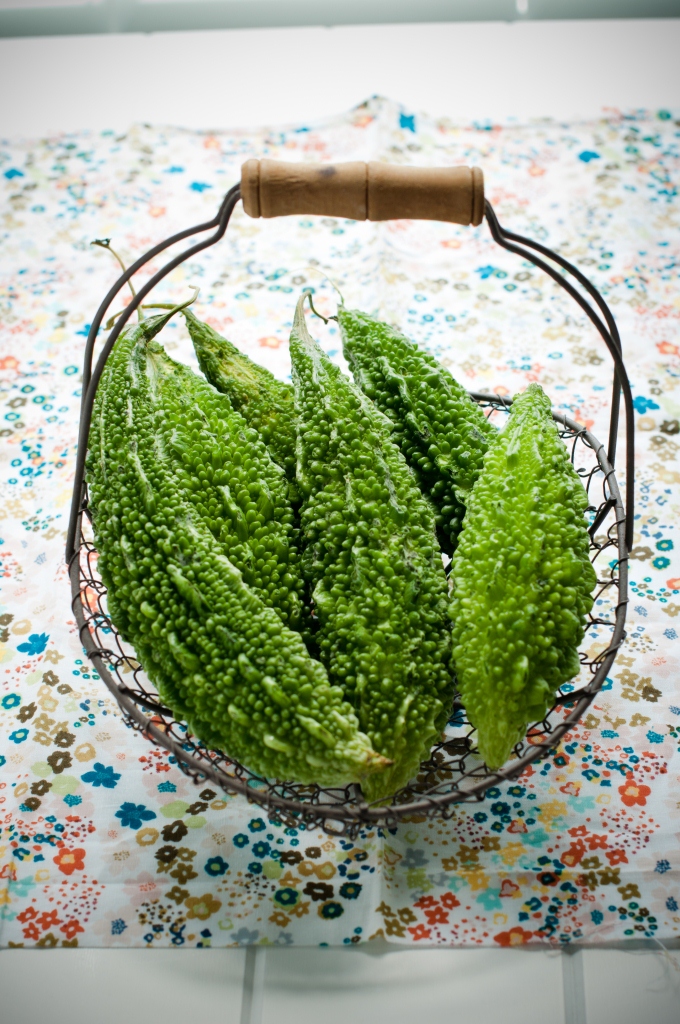 Many of you would bake delicious brownies, cookies or even cakes during emotional turmoil. And I chose to bake oven crisped bitter gourd.
Something is definitely wrong with me.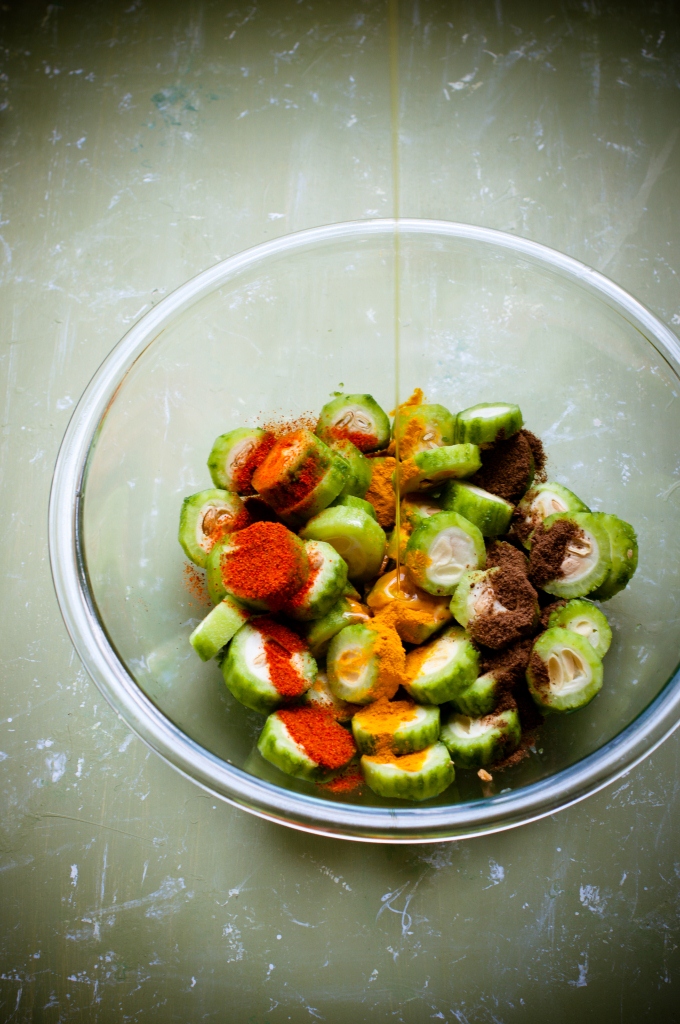 Bitter gourd is well… bitter. It's essential to peel the outer rough skin that has most of the bitterness. Marinating in some freshly ground spices, lemon and extra virgin olive oil definitely helps in developing more flavors that tames the bitterness.
Traditionally, its deep fried with a chickpea flour batter but I'm against deep frying to feed only 2 people.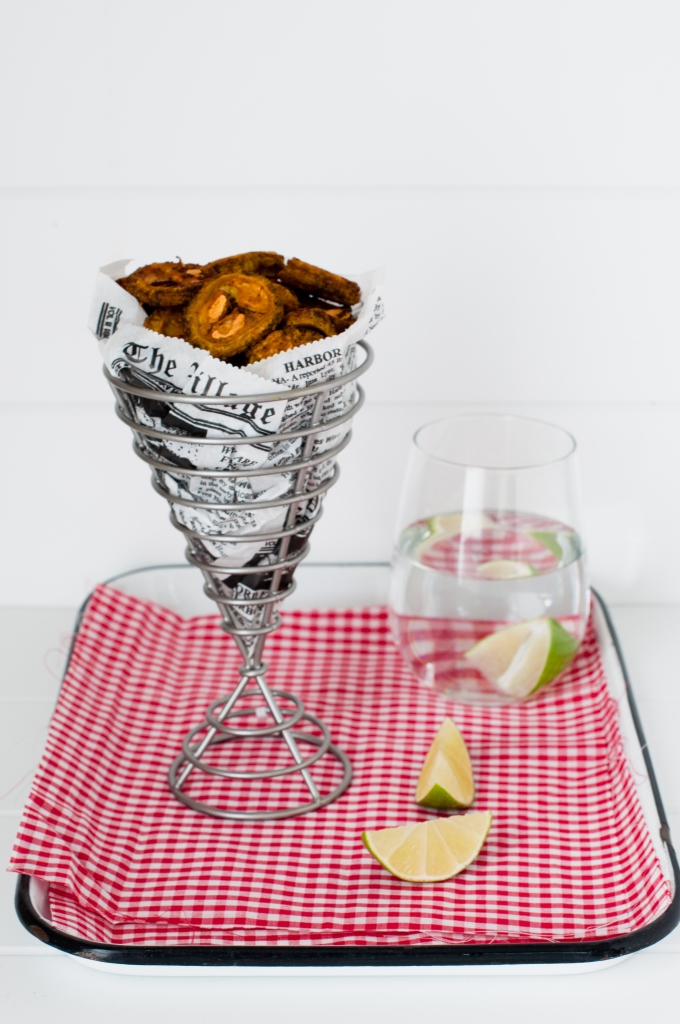 Print This Recipe
Ingredients:
6 medium bitter gourds
1/2 tsp salt
1/2 tsp turmeric powder
1/2 tsp chili powder
1/2 tsp garam masala
1/2 lemon, juiced
1/4 cup extra virgin olive oil
Directions:
Using a peeler, peel away the hard outer skin of bitter gourds. Wash and pat dry with paper towels.
Slice and discard the ends. Slice 1/2 inch rounds and add it in a non-reactive bowl.
Toss remaining ingredients with sliced bitter gourds and allow to marinate for 15 minutes.
Preheat oven to 425F.
Place marinated gourd slices on a baking sheet. Do not overcrowd.
Bake for 15 minutes. Flip and bake for another 15 minutes or until golden crisp.
Let cool on baking sheet for 10 minutes before serving.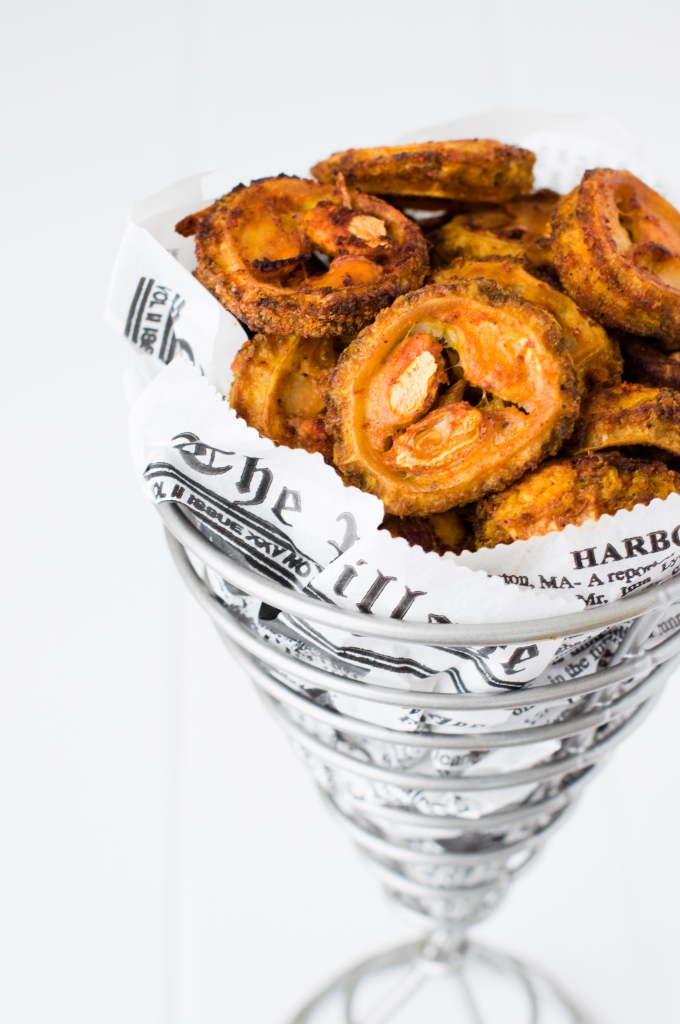 A few serving ideas for this deliciously crisped bitter gourds:
Serve it up with some chutney as an appetizer or as a side dish with rice, chapati, spiced lentils and a refreshing salad.
I'm motivated to bake something sweet this weekend. Promise.
Bon appetit!
Have you tried bitter gourds before? Anything bitter out there that is equally delicious?