H
appy Cyber Monday!!
I'm a few days late in my usual recipe posting — but hey, it was Thanksgiving last Thursday and not to forget the epic Black Friday.
A girl has to shop till she drops, right?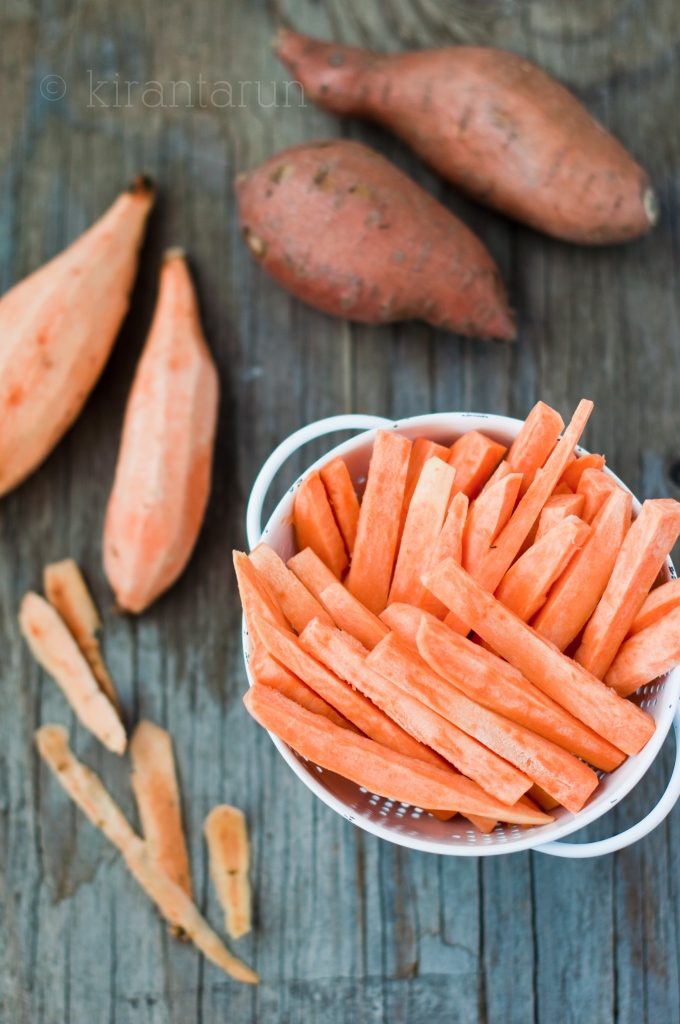 Mmmm… Wrong!
I'm saving whatever little moolah I have for toady. CAN'T WAIT! But I was so RIGHT about Thanksgiving gluttony. We had celebrated with our neighbors and it cannot be any more perfect.
Oh, and of course there's nothing like eating at your neighbors for Thanksgiving as a way to recoup all the food blogging benefits they have been receiving, right?
Tell me I'm right 😉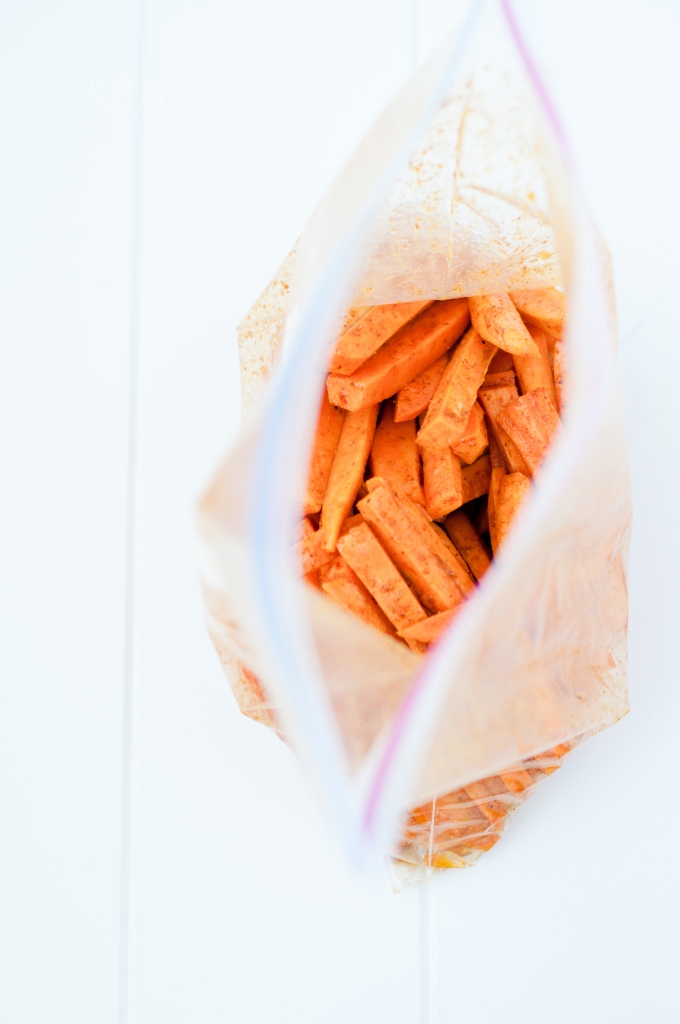 As a way to say THANKS, our contribution was pumpkin coconut cream pie and a crab apple bread pudding.
To die for.
Literally.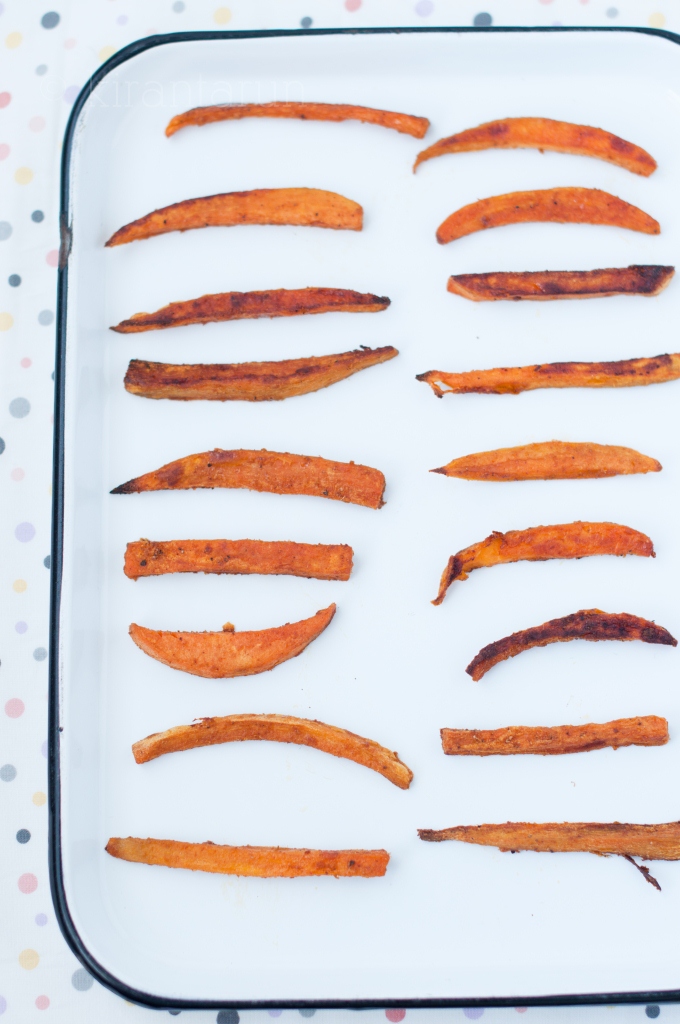 While we gobbled till we wobbled, I was also thinking about the 2 lb bag of sweet potatoes rolling around in my refrigerator. There's so much leftover after making sweet potato & leek soup with parsley oil a few weeks back.
And when it comes to any "potatoes", one word strikes in my brain all the time.
FRIES!
Not any regular fries — these were oven baked! If I can do it, so can you 😉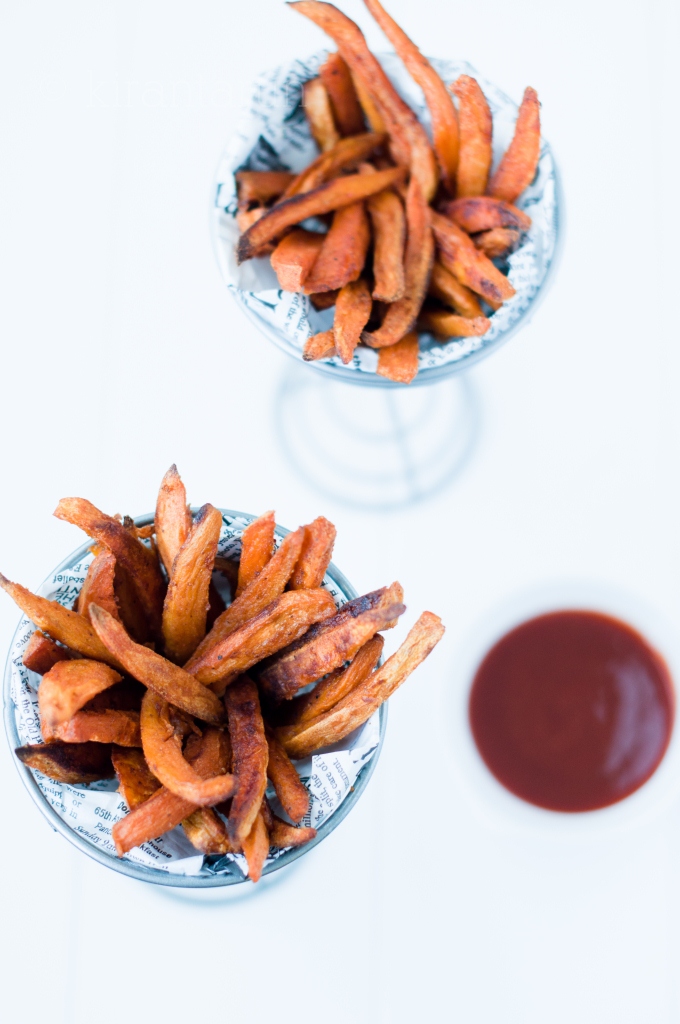 Print This Recipe
Ingredients:
6 medium sweet potatoes, sliced
1 tbsp extra virgin olive oil
3/4 tsp salt
1/2 tsp black pepper
1 tsp cumin powder
1 tsp smoked paprika powder
1/2 tsp black pepper
2 tsp corn starch
Directions:
Preheat oven to 400F. Spray a baking sheet with non-stick cooking spray. Just a little. Wipe out any access.
Toss all ingredients in a huge bowl until evenly distributed.
Spread sweet potatoes on baking sheet. Do not overlap. Leave a little room to ensure it crisps while baking.
Bake for 15 minutes, remove and give the 'taters a flip and bake for another 10 minutes or until it turns dark brown on the edges.
Serve hot with ketchup!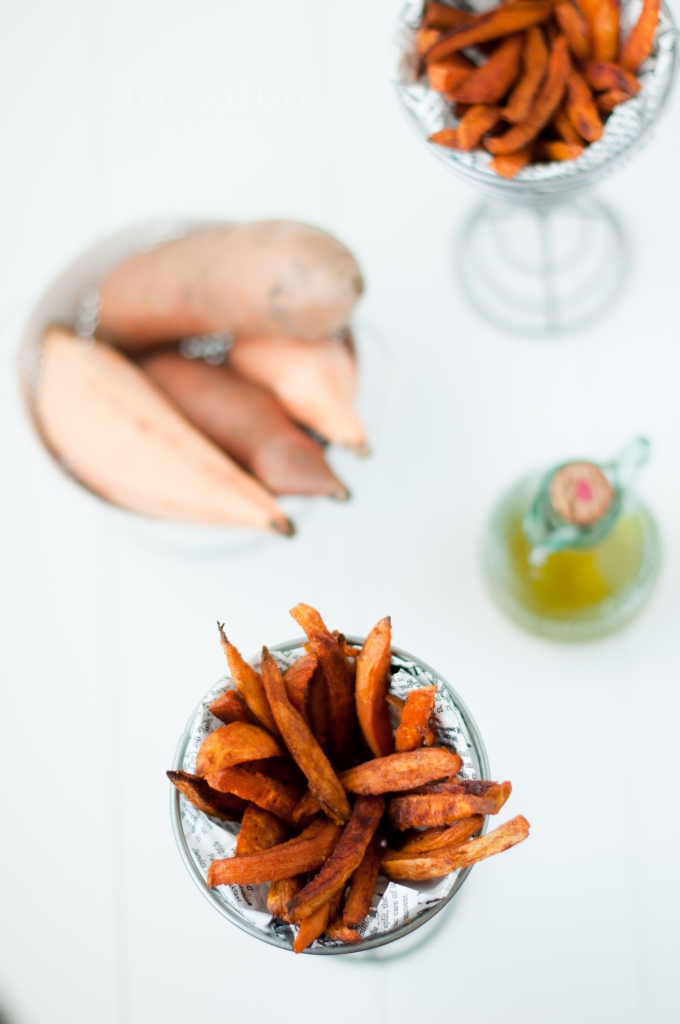 I hope you had loads of delicious food, great workout by lugging tons of "reasonable" shopping bags and stuffing more leftovers.
I know we did. Well, at least the "stuffing" part 😉
Off to watch for coupons and online deals. I'm eyeing on a new camera and lens.
What about you? Are you a retail or online shopper? What are you "eyeing"?