Serves 4
Ingredients:
1 lbs frozen edamame in pods
4 cups of water
1/2 tsp salt
some icy cold water
2 tbsp toasted sesame oil
2 tsp garlic, minced
1/4 tsp black pepper
1/4 tsp red chili flakes
1 whole orange, zest only
1/2 tsp fleur de sel or any course salt
optional toppings: 1 tsp toasted black sesame seeds, orange segments
Directions:
If you are using frozen edamame, bring a pot of water to boil. Season water with salt and add edamame to simmer for 2 minutes only.  With a mesh strainer, remove hot edamame and shock it into an icy cold water bath to retain color and stop the cooking. Drain and set aside.
Heat a wok on high. Once heated, reduce heat to medium. Swirl in toasted sesame oil. Add garlic, edamame, black pepper and red chili flakes. Stir-fry for a minute before adding orange zest and course salt. Remove from heat immediately to serve, topped with toasted black sesame seeds, orange segments & more coarse salt if needed.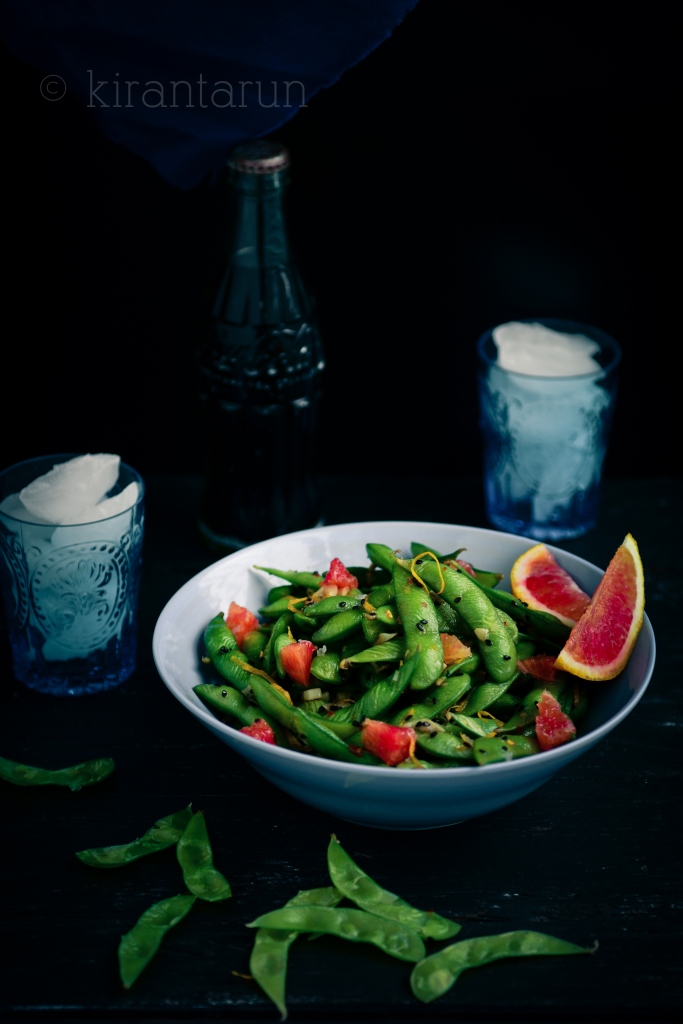 Off to rummage the refrigerator for lunch. Let's hope we all find a squirt of sunshine in the midst of this chilly snow storms. Be safe!
Are you into antiquing? Do you own any antique kitchenware?