A
part from being a
self-taught photographer
, I have been into the baking scene for a while now. Though it's nothing but mediocrity, if we can stomach the end product I guess it's not that bad. Nothing like the scent of fresh bread baking away in the oven. I am bored with the same breads we are consuming from the deli. It was still missing the seasonal ingredients. Fall is upon us with wonderful baking produce. Let's switch up the volume on our regular and boring bread shall we?
I am using the ingredients on hand from my pantry. Regular Pillsbury bread flour. Unsure if this recipe would work with whole wheat, all purpose or rye flour. But there is no harm in trying. Let me know how it works out 🙂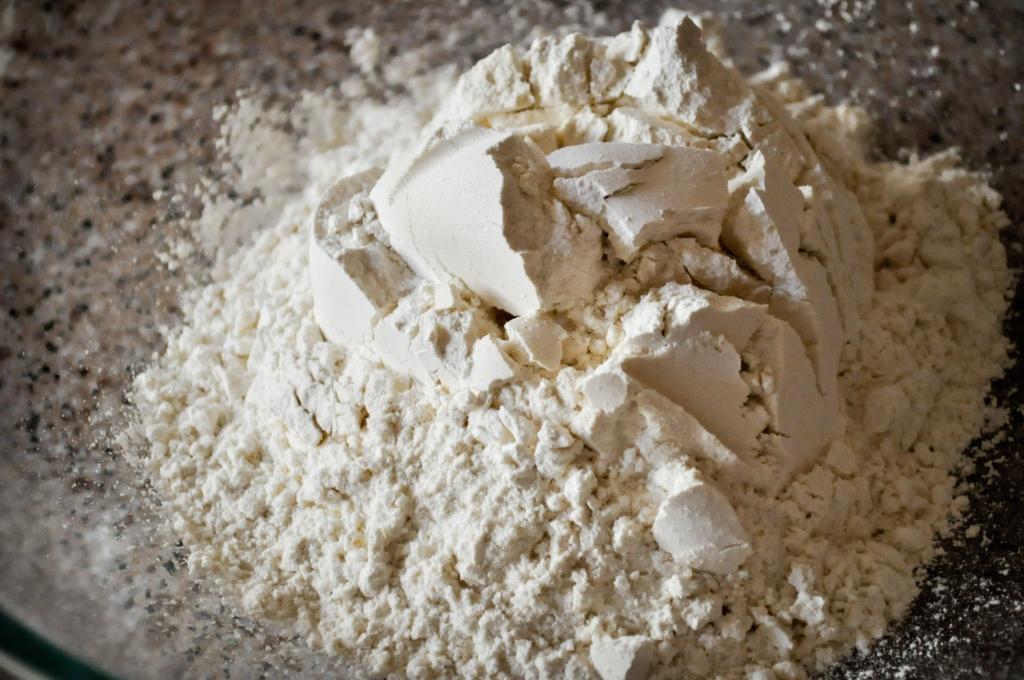 Combine the dry ingredients: Flour, sugar, salt, orange zest, dried cranberries and yeast. Mix well using a stand or hand mixer. I used a wooden spoon. How could I, right? Anyways, at this point my camera was churning out blurry photos. I realized that the vibration reduction function is turned "off". Fix the problem, curse and continue.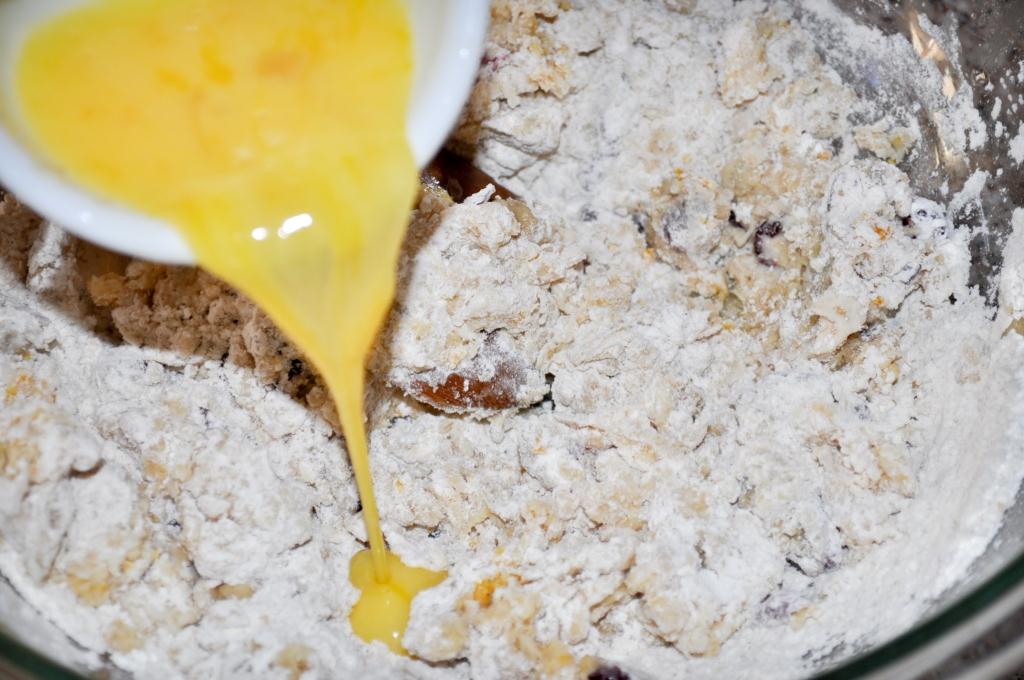 Now enters the wet ingredients. Carefully throw the egg, melted butter, warm water and orange juice into the mixture. Mix well and knead dough for 10 minutes or until smooth. Dough needs to be slightly wet at this point. Just slightly. Transfer the dough into a lightly greased bowl, cover and let rise. Do your laundry, tweet and facebook endlessly to past time.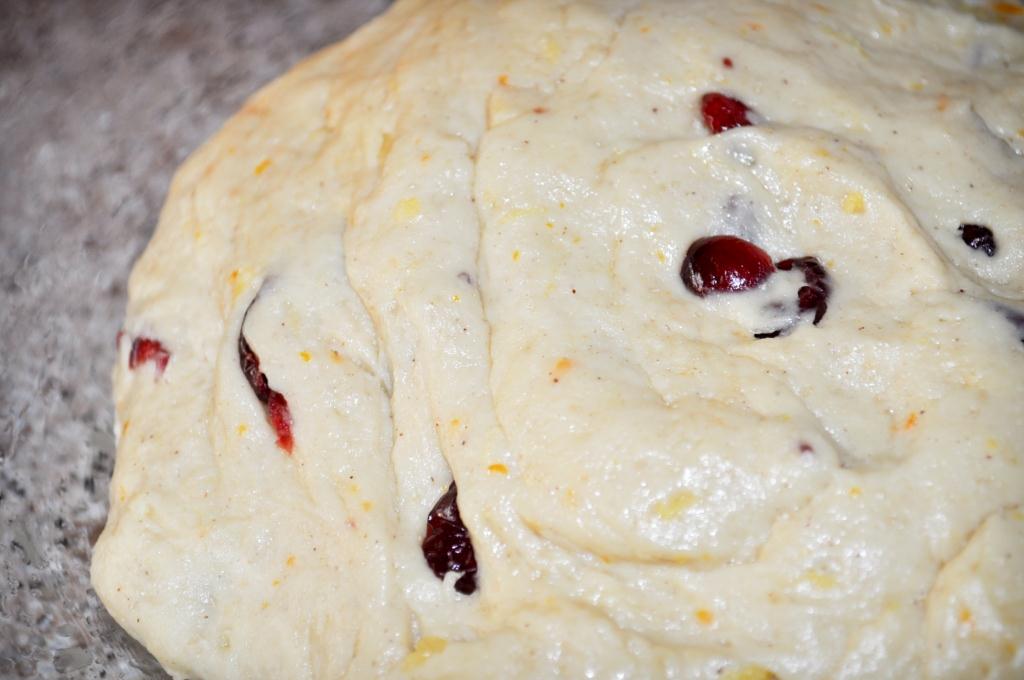 Baking a bread takes a lot of patience and time. It's therapeutic in a way when you know the ingredients that goes into your food.
Confession: I added too much of orange zest. The specks are apparent. Don't be as mean. Trust me. It's an overpowering taste. Not good 😉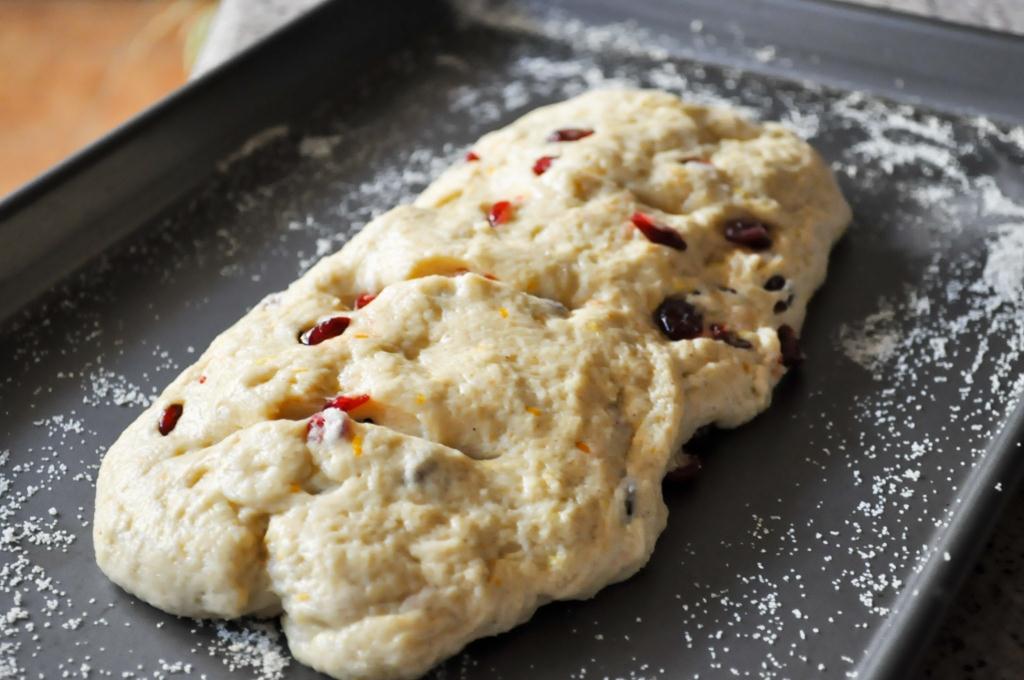 After the 1st proofing, transfer the dough onto a baking sheet or loaf pan. This is like a play-dough now, have fun with it and go crazy with shapes. Or just stick to the conventional method. Better be safe than sorry.  Go forward with the 2nd proofing. Patience is virtue. The best part in this whole process is when the time to bake arrives. Recite this to self-motivate. You are closer to your goal.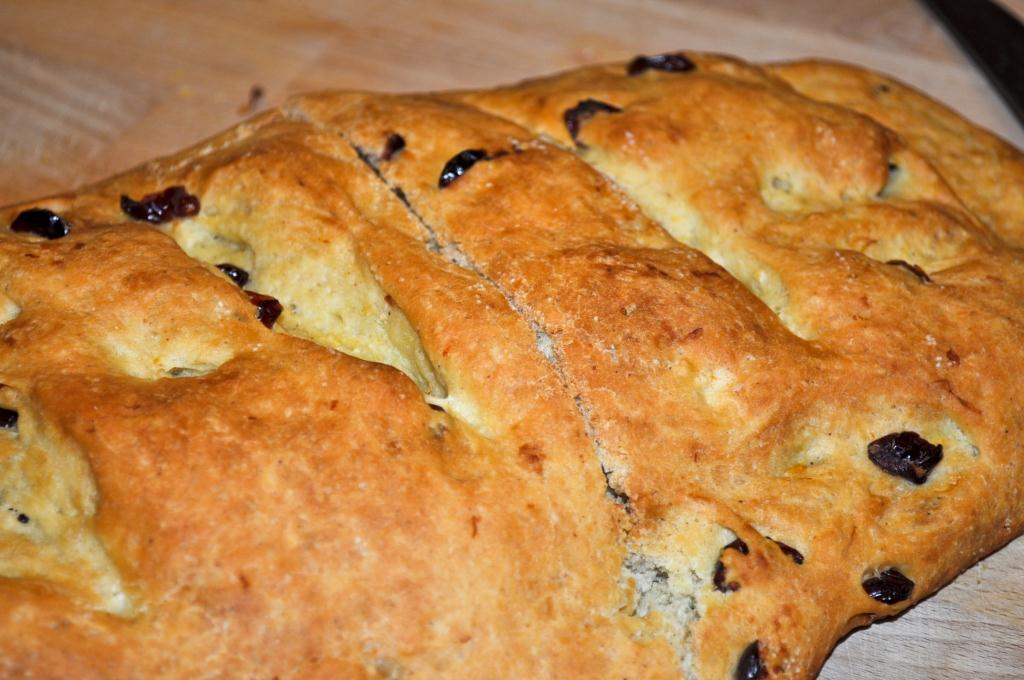 Woot! Woot! Nice loaf of bread. Not very bad looking, except for the incision made due  to impatience. Now, pat yourself for this victory, cut a slice or two, slather some butter/preserves/jam and enjoy your labor of love with a cuppa. Overall, the texture of bread is nice and chewy. With thin outer crust and chewy to the bite. Yum. It would hold pretty well in the refrigerator for a few days.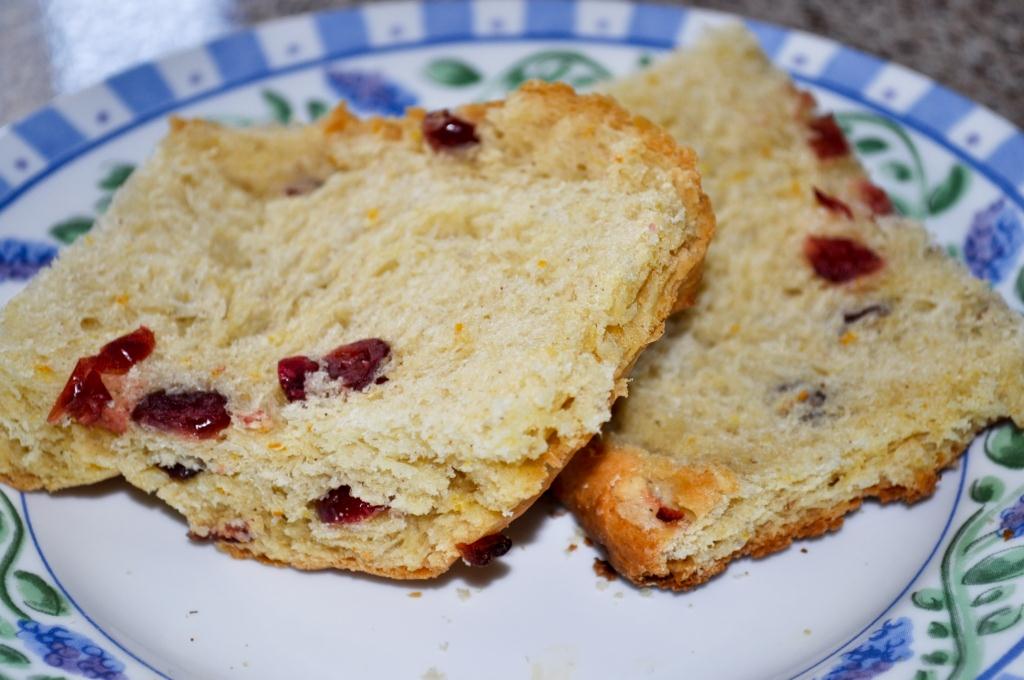 My mom used to bake those specialty, individual serving flavored or stuffed breads. It is so fresh and yummy. My favorite by far has been her sweet bread with coconut. Mom, I need the recipe.
What is your favorite recipe whilst growing up?
p/s: BTW, a fun giveaway is going on at my blog. Two Naturally Nutty nut butter is to be won. Head over and make your case. Good luck and comment with grace 😀
Adapted from Pillsbury Bread Flour recipe on the package. With personal tweaks:
Ingredients:
2 cups bread flour
2 teaspoons of sugar
1/2 teaspoon salt
2 teaspoon orange zest
1/3 cup of dried cranberries
1 (1/4 oz.) pkg active dry yeast
1 egg, beaten
1/2 stick of butter, melted
1/3 cup of warm water
1 whole orange juice
Cornmeal or semolina
Directions:
Lightly spoon flour into measuring cup; level off.
In large bowl, combine flour, sugar, salt, orange zest, dried cranberries and yeast; mix well.
Add warm water, egg, melted butter and orange juice; mix well.
Knead dough 10 minutes or until smooth. Dough needs to be slightly wet.
Place dough in lightly greased bowl, cover with plastic wrap and cloth towel. Let rise in warm place for 30-40 minutes.
Sprinkle ungreased cookie sheet with cornmeal or semolina.
Punch down dough. Place dough on cornmeal-coated cookie sheet, shape dough like a loaf (you can also use a loaf pan for that matter), and with sharp kitchen shears, make lengthwise slash in top of loaf.
Cover and let rise in warm place for 35 – 40 minutes or until dough is doubled in size.
Heat oven to 375 degrees and bake for 20 – 30 minutes.

Print This Recipe