W
hen the craving for chocolate hits like a ton of brick, you just want to dash into the drawer looking for the "hidden" stash. But what if the supply is not replenished?
If you are like me, a spoonful of nutella or ice cream might suffice.
I'm sure "might" just won't cut it.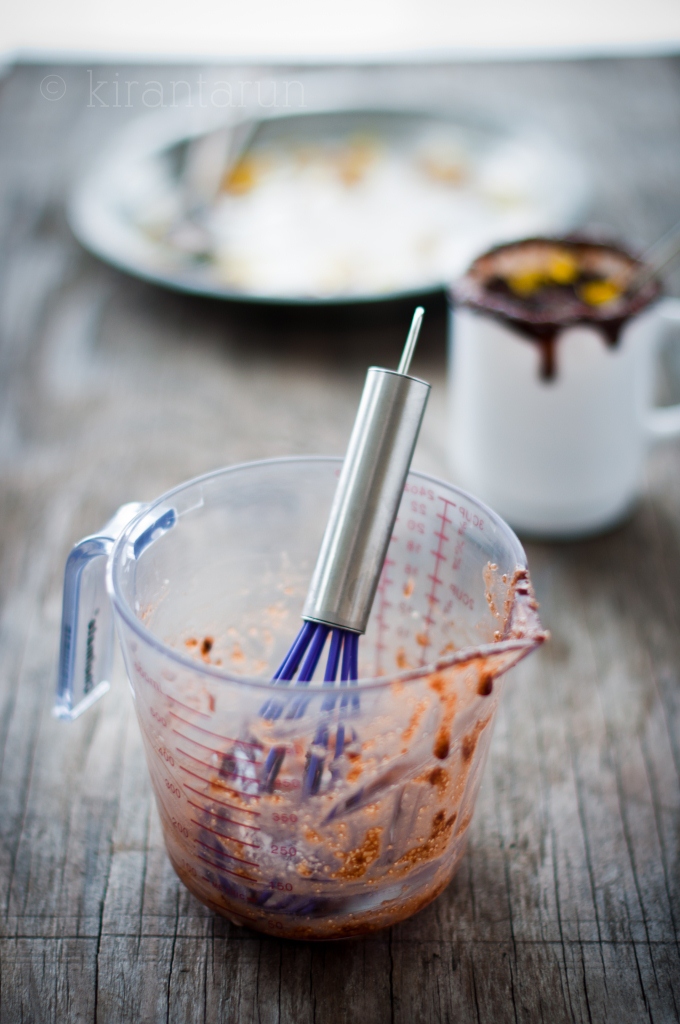 Baking a whole cake, muffins or cupcakes can be intricate.
Scratch that.
It's takes a WHOLE LOT OF TIME, which doesn't translate well especially when cravings are meant to be satisfied on the spot. It shouldn't take you more than five minutes to get it from ingredients to plate to a spoonful.
If that's the case, make sure you have the necessary stashes well stocked. If not, a mug cake can always come to your rescue.
The first objective is to get it done in no more than five minutes.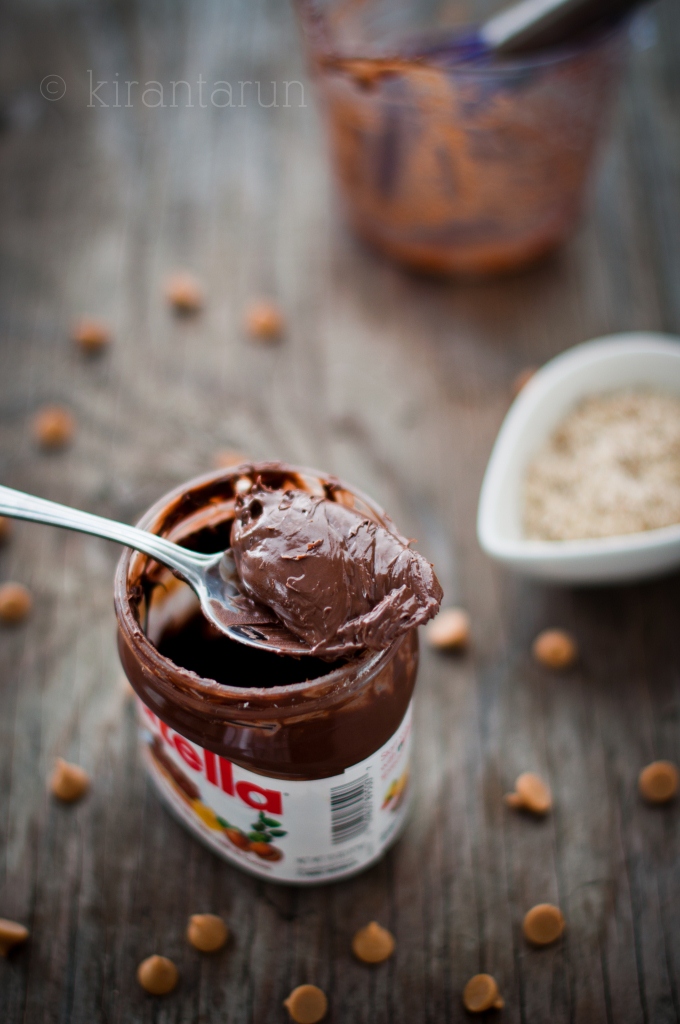 The second objective is tackling raw, dry and mealy issues that can be the epic highlights from unsuccessful mug cake recipes out there.
I cannot tell you how many times I've tried replicating a mug cake recipe taken from so many sources out there. Just the idea of using plain flour, even for a few tablespoon and nuking it for a minute in the microwave — makes me gag!
The tastes of raw flour remains prominent, it's too cakey and dry. I can go on and on, but I think you know the drift.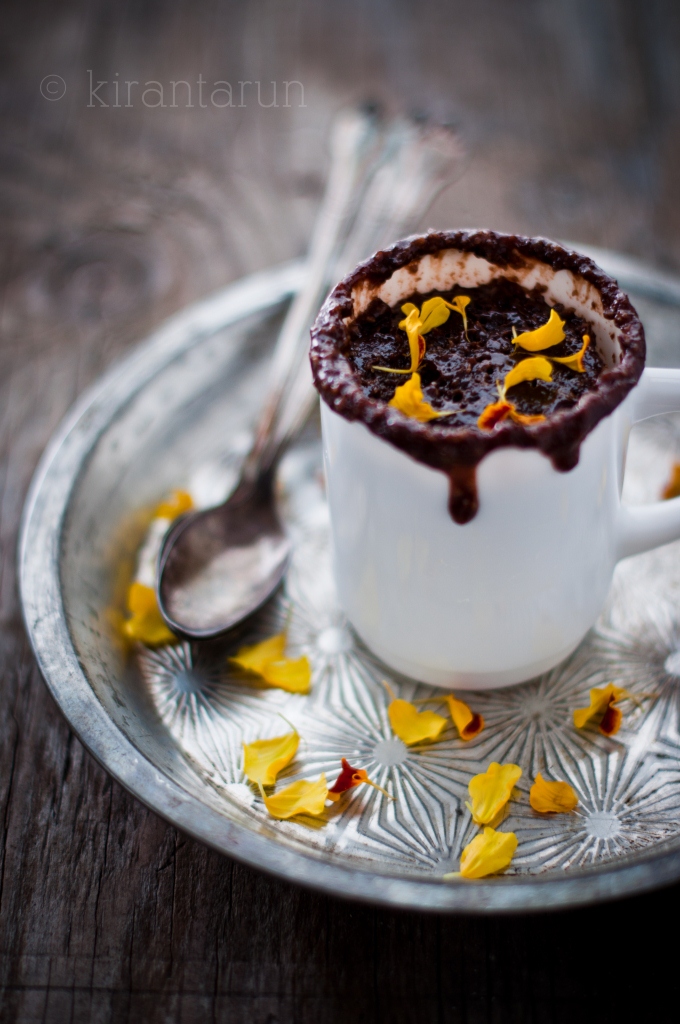 The third objective of a mug cake would be to minimize dirty dishes. Who's with me on this?
Come on.
Now that you've tackled all issues, enough said — just go and tackle your sweet tooth cravings.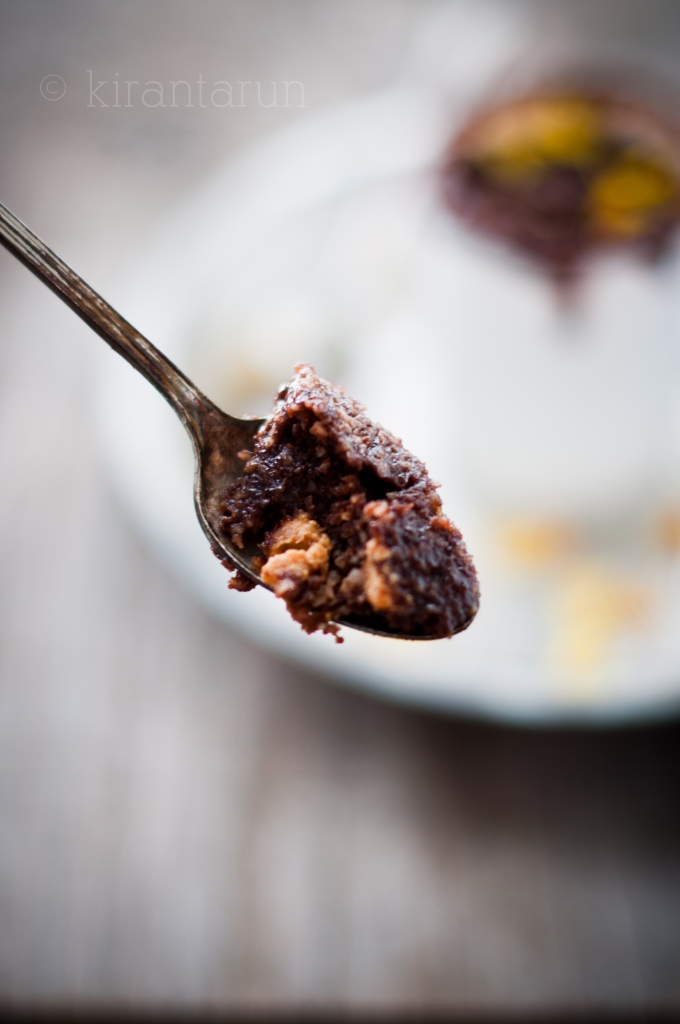 Print This Recipe
Ingredients:
1 egg
2 tbsp nutella
1/8 tsp vanilla extract
1/2 cup almond meal
pinch of salt
1 tbsp peanut butter chips or chocolate chips
Directions:
Crack an egg into a large pour-able mug or measuring cup. Whisk it for a minute, until lightly foamy.
Add nutella and whisk until smooth.
Drizzle in vanilla extract and stir to combine.
Add almond meal and pinch of salt. Stir to resemble a thick smooth batter.
Evenly distribute batter into one extra large microwave safe mug (or two medium mugs), by layering a few peanut butter or chocolate chips in between.
Fill mug half full. Do not fill it more than half to avoid overflow.
Microwave for 30 seconds. And if batter doesn't overflow, add another 30 seconds. The whole microwaving process should be for a total of 1 minute. Be watchful during this process.
Mug and cake would be extremely hot. Allow to cool for a few minutes before serving.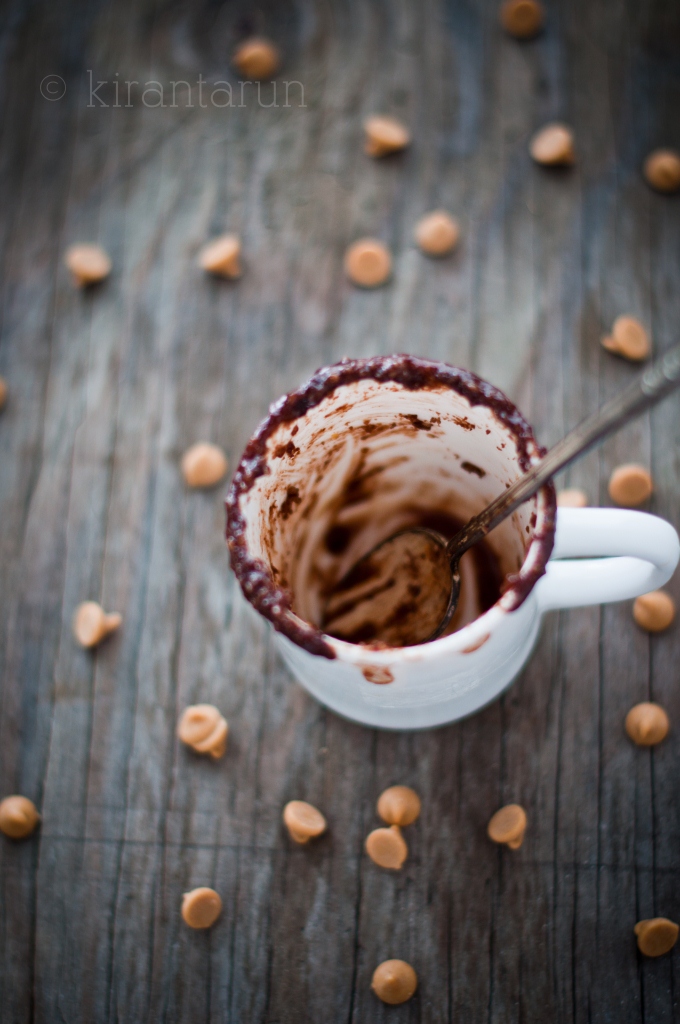 Off to replenish my chocolate stash. That includes nutella as well 😉
How do you satisfy sudden food cravings? And what's your favorite five minute recipe to remedy a raging sweet tooth?