S
ome of us grew up with wonderful memories of food adventures. Me on the other hand, can't seem to get over the aroma of sumptuous street foods. A foodie's galore, something I truly miss experiencing here in the States. Often struggling to recreate recipes to satisfy the inner foodie in me, I've discovered it's not as difficult as what we've portrayed it to be. Trust me, if a street vendor can do it – you can too 🙂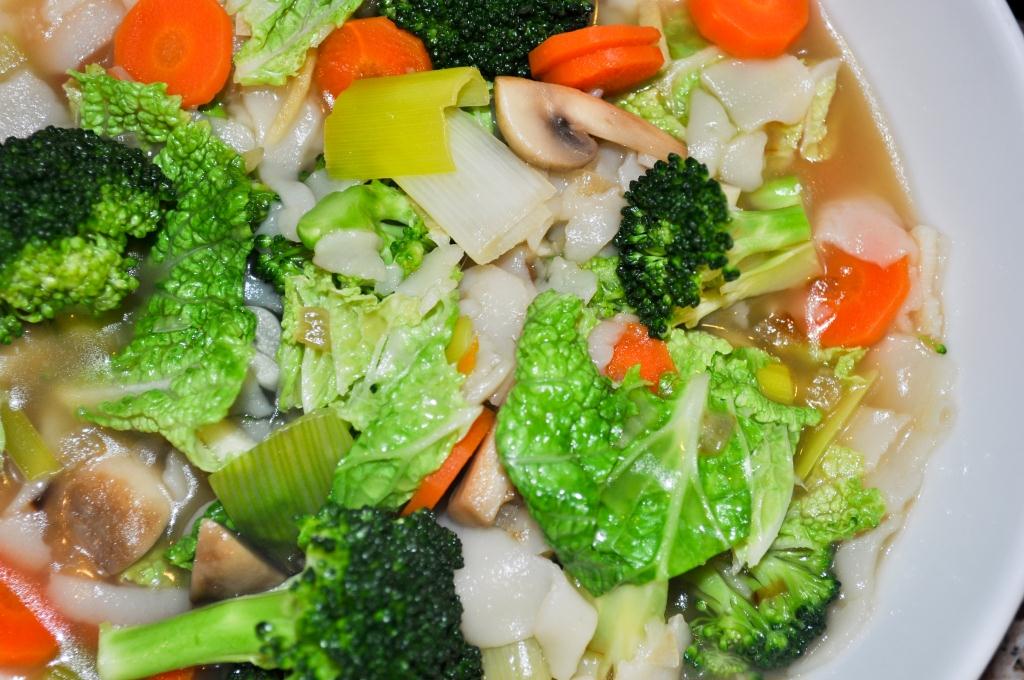 This recipe is almost vegetarian! Substitute chicken broth with vegetable broth and voila!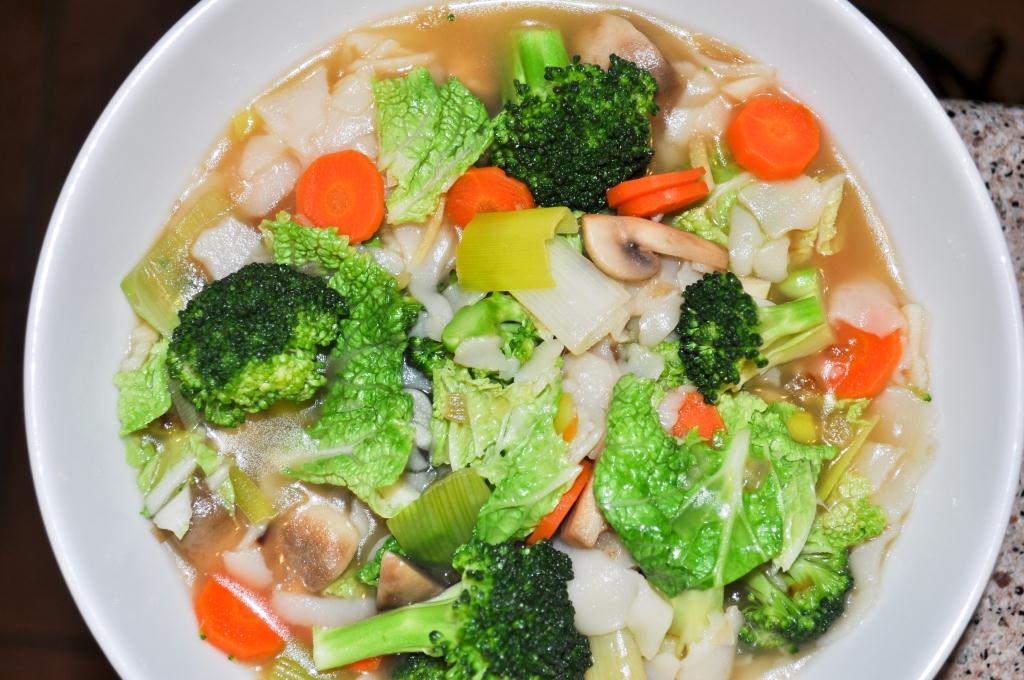 Use any vegetables you have on hand – bell peppers, romaine, spinach, watercress etc.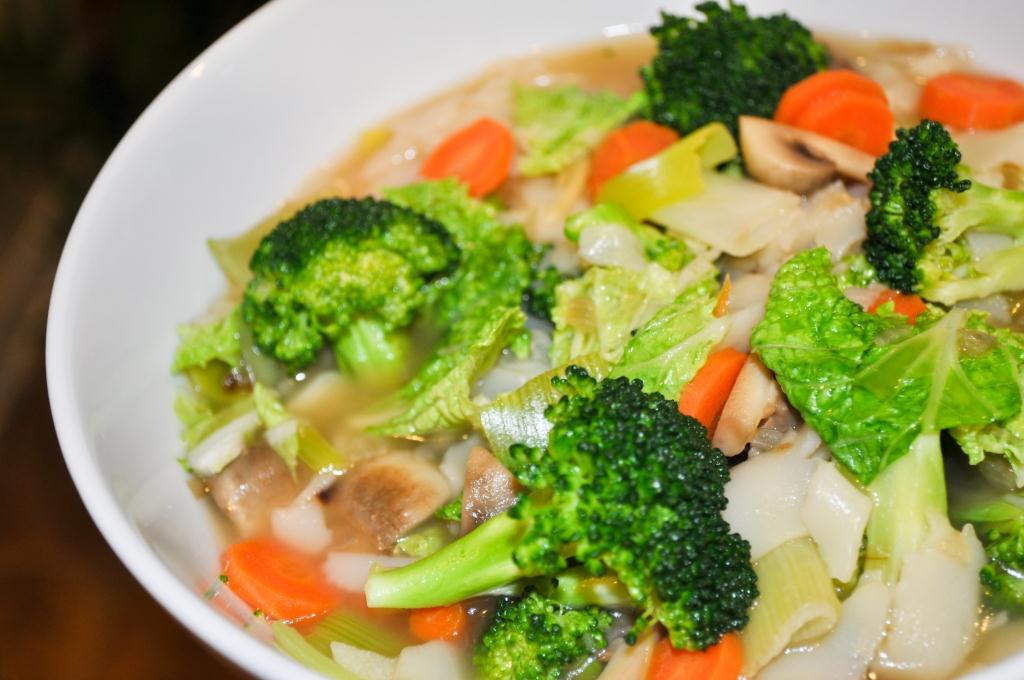 I've used seafood and chicken in this recipe and it tastes so good. Of course, I now appreciate street foods more than ever. We tend to take things for granted when it is readily accessible.
What street foods do you often miss? Have you ever tried recreating the same magic in your kitchen?
Ingredients
1.5 cup of flat rice noodles – or any noodles of your choice
2 tbsp cooking oil
2 stalk leeks, chopped and thoroughly cleaned
1 tbsp ginger
1 tbsp garlic
1 cup mushrooms
2 carrots, sliced
2 tbsp reduced sodium soy sauce
1.5 cup broccoli florets
1.5 cup bok choy, sliced
1.5 cup savoy or napa cabbage
2.5 cups chicken or vegetable broth
salt & pepper to taste
Directions
Boil noodles as per packaging instructions. Set aside to cool.
In a wok on medium-high, heat cooking oil.
Add leeks and fry till translucent and soft.
Throw in ginger and garlic to cook for 1 minute.
Add in mushrooms and carrots. Fry till fragrant, about 4 minutes.
Sprinkle in soy sauce with broccoli, bok choy & cabbage. Cook for a minute.
Add chicken broth, cook and cover on low for 5 minutes.
If needed, sprinkle some salt and pepper to taste.
Serve up this noodle soup with a side of pickled chilies or red chilies in hot oil as condiment. Oh So Yum!


Print This Recipe