…would include those that are used often, easy to operate, great functions such as time and energy saver etc. In no way I am recommending you to purchase just because I use it. And of course, I was not paid to review any of this products mentioned below. Just thought to share what I generally use in my kitchen that I've grew to love and appreciate. I also appreciate my dishwasher. Oh thank you dishwasher 😀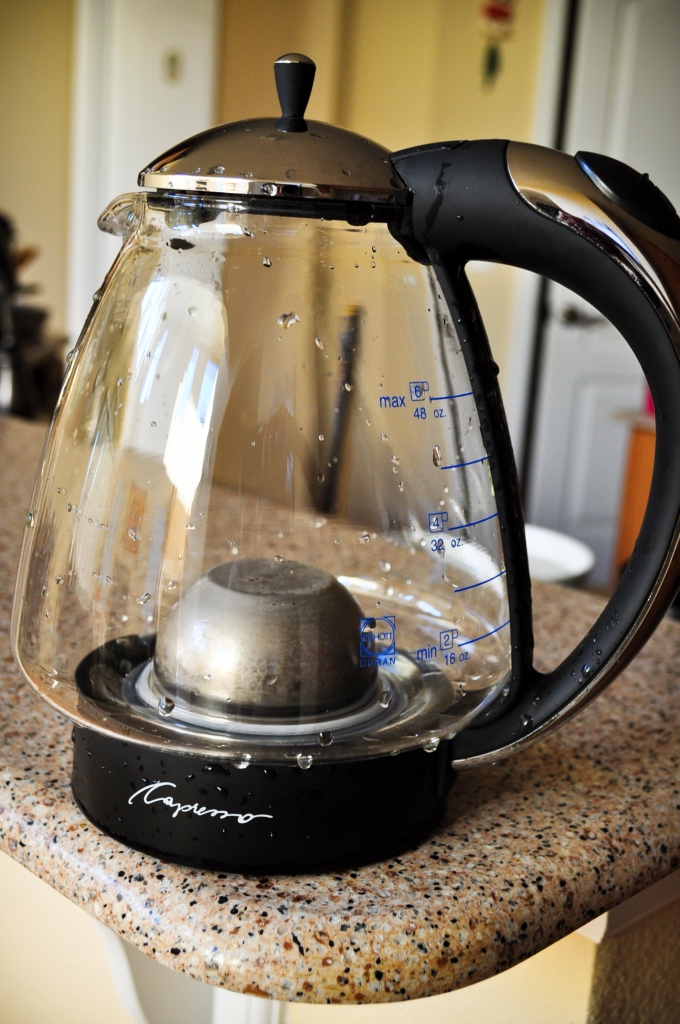 Capresso Glass Water Kettle – This electric kettle is magnificent. I love how less energy it uses to boil water (approximately 3 minutes). One of my friend has it in the kitchen and I had to have it. With a mon0-chrome sleek design and a see-through pot, I love how chic it looks.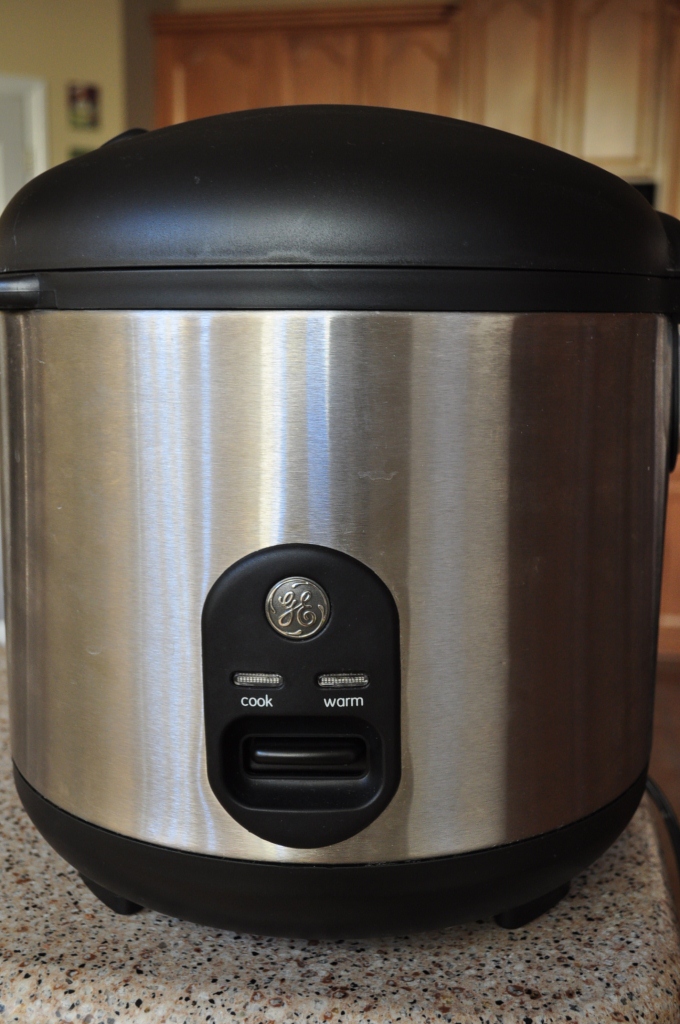 GE Rice Cooker – We eat loads of rice. After all, its an Asian important condiment. Not potatoes, but rice. My mom gifted this cooker to us as our housewarming gift. Since then, we've never looked back. It's simple to use with a 1:2 cups (rice:water) ratio! Best of all, it's non stick and an easy clean up. No more sticky wastefulness. If you want sticky rice, go get some sushi 🙂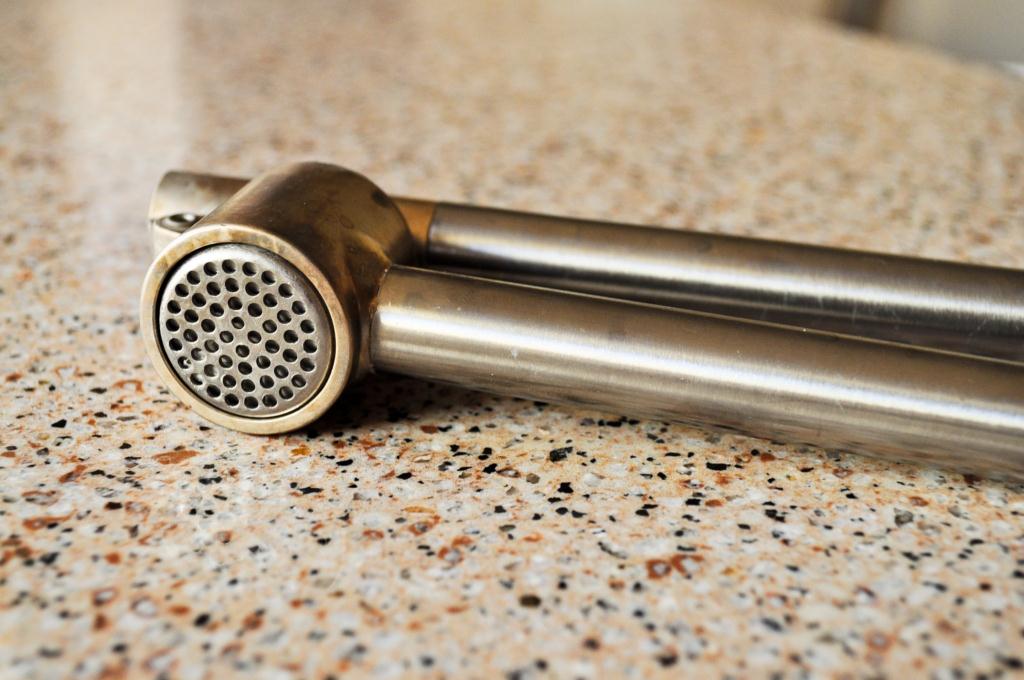 Garlic press – I am a huge fan of garlic. In my foods, not on my hands. That icky, pungent raw garlic sticks on my fingers and it just won't go off with soap and water. Even after a few scrubs. I finally caved in and bought this garlic press from Ikea during a sale. My only regret is that I could have bought this sooner.
Brookstone Automatic Wine Preserver – We are red wine sippers and hate it when leftovers go stale on us. Big $$$ waste. This wine preserver is a one-touch operation that instantly seals an opened wine bottle by automatically pumping air out to keep flavors in. If you are a wine drinker, this is a great investment. We experimented and the flavors lasted for 5-6 days. Not bad at all. It could go for more, but we just drank it all. Burp!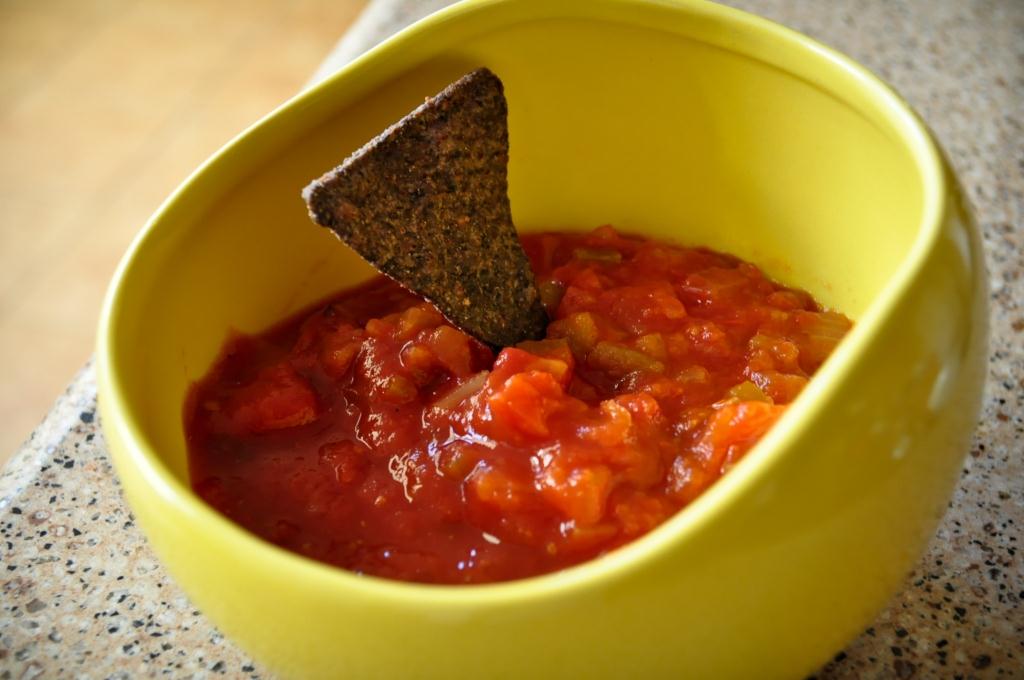 Salsabol – I participated in Opensky some time ago and The Salsabol vendor sent me this complimentary bowl for a review. I love the color. And it's designed specifically in saving salsa or dip spills, one scoop at a time. We recently used it in a party and evidently I had one less spill to clean 😉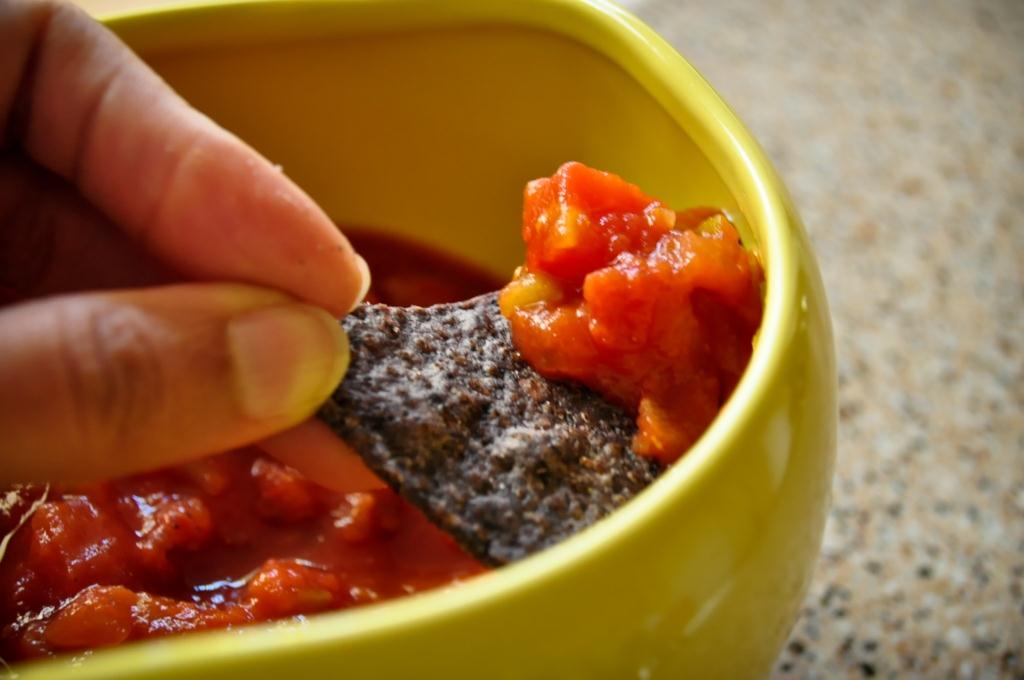 Salsabol purposes (as stated on their website):
• Get the perfect scoop of salsa, every time • Tame unruly dips with style and ease • Prevent muss, fuss and messes around your table • A stylish and elegant centerpiece at parties • Makes a fantastic gift • Microwave and dishwasher safe ceramic, 6″ in diameter.
If you want to gift this Salsabol for yourself or your loved ones during the Holidays, visit Salsabol.com, and use this 25% off coupon code (HAQ3) at the checkout. This coupon code is complimentary for all my readers. Thanks Michael 🙂
Have a Merry Christmas, Happy Holidays and New Year!!!
p/s: Santa, I want a KitchenAid stand mixer. My hand mixer smoked on me recently. Not good.
What are your favorite kitchen gadgets?