I
t's a big day tomorrow.
The stage is set, notes being prepared, slides are done and there's no turning back.
Yikes!
I would be co-speaking about photography at Central Florida Bloggers Conference tomorrow. I am so excited, at the same time as nervous.
Just the idea of public speaking makes my head spin.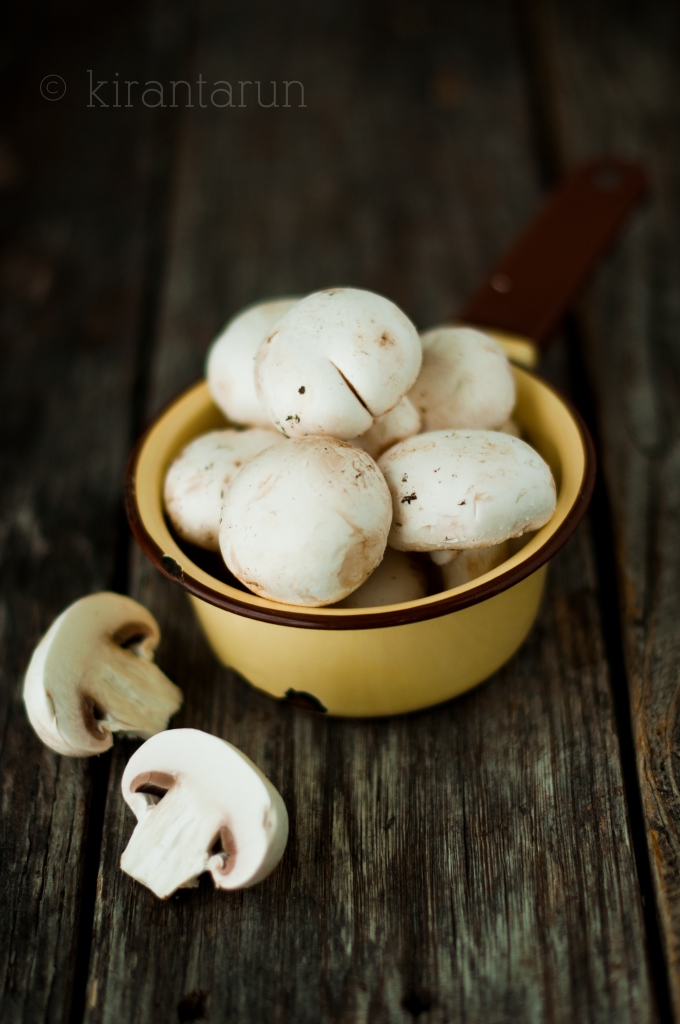 I need pointers, directions, tips… whatever you have to help me calm my nerves. This whole journey floods my high-school "debate" memories where I had to stand in front of many students and teachers, making my case on impact of green gas in the atmosphere.
I was almost green with panic. It wasn't a good sight at all. I couldn't speak for the first few minutes.
But I want to concur my fear and hopefully would ace tomorrow. Just pray I don't go "green-face" again.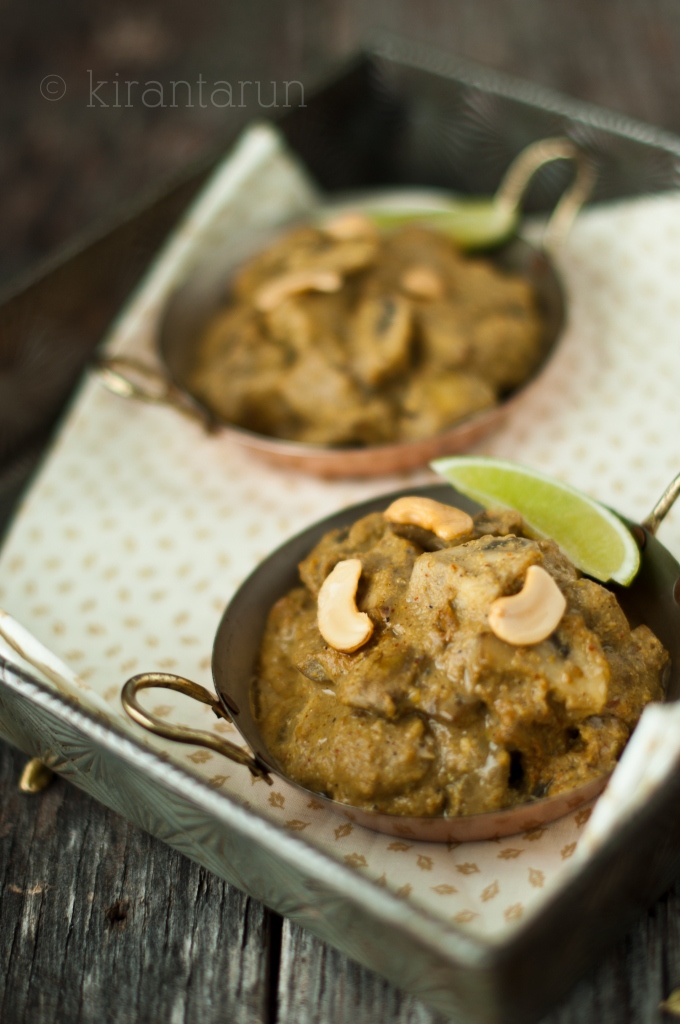 Print This Recipe
Ingredients:
1/3 cup raw cashews
Hot water
3 tbsp extra virgin olive oil
1 medium red onion, chopped
12 oz white mushrooms, quartered
1/2 tsp salt
5 whole cloves
1/2 tsp garlic paste
pinch of turmeric powder
pinch of cinnamon powder
1/2 tsp red chili powder
1/2 tsp cardamom powder
1 tsp curry powder
2/3 cup hot water
2 tsp lemon juice
1/2 tsp garam masala
Directions:
Soak raw cashews with enough hot water for a minimum of an hour.
Heat a nonstick skillet on medium. Once pan is hot, add 2 tbsp olive oil and chopped red onions. Fry until onions are lightly browned and fragrant.
Remove browned onions into a blender. Let stand until slightly cooled. Add raw cashews, some water and blend everything into a smooth paste.
In the same nonstick skillet, add remaining 1 tbsp olive oil. Once skillet is heated, throw in cloves, garlic paste and turmeric powder. Fry for half a minute.
Add quartered mushrooms and salt. Cook till mushroom releases some moisture.
Sprinkle in cinnamon, red chili, cardamom and curry powder. Cook until fragrant, around 2 minutes.
Add cashew paste and stir to coat everything.
Depending on sauce thickness preference, add hot water accordingly. Stir in between.
To finish, add lemon juice and garam masala. Cook for 2 minutes and remove from heat.
Serve hot with chapati's, paratha's or cumin scented rice.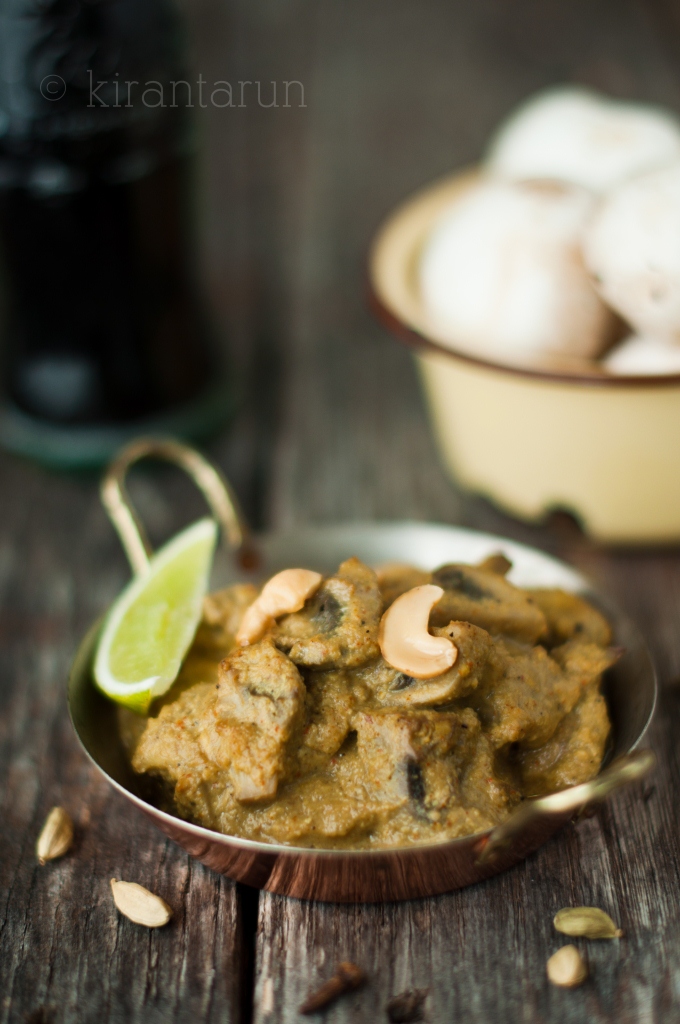 Off to find a spot, meditate and try to work on my notes for tomorrow. Wish me luck!
How would you rate yourself in public speaking?