I
t's past mid-May and I finally had a chance of twirling my fingers over fresh pea pods, shelling my miseries away. I almost gave up my dream of tasting fresh peas in season before welcoming summer.
It almost felt like this was never happening, fast enough.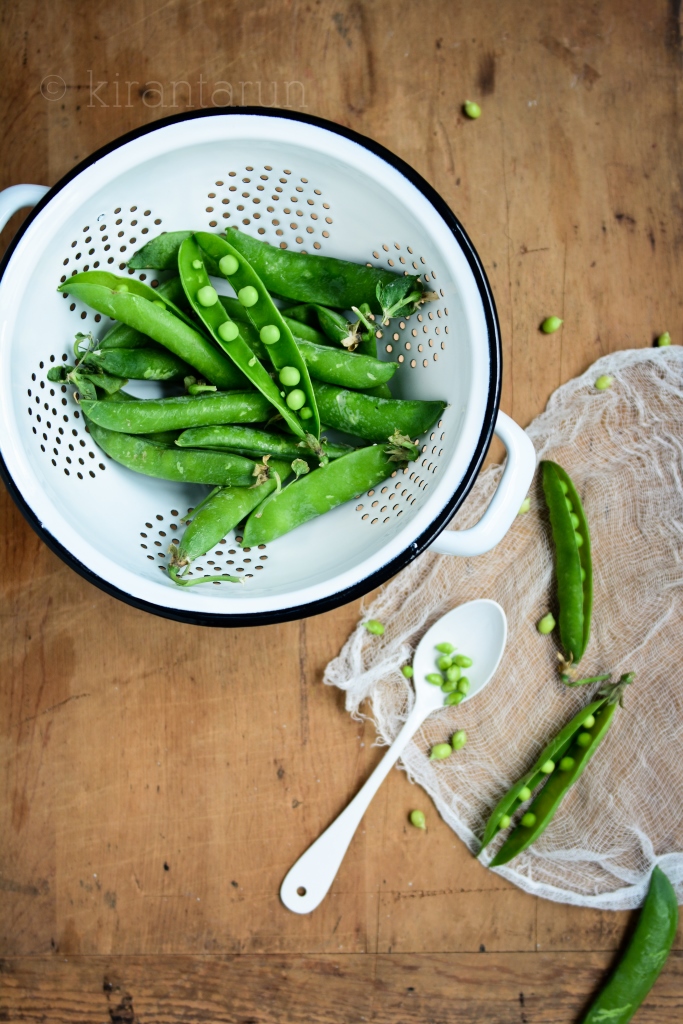 Imagine squealing in excitement when you spot a seasonal produce that you've been longing, all throughout the season? Don't tell me you don't yelp, squeal or smile ear-to-ear at your produce stand, in excitement?
Nope? Am I the only one, and shockingly, not embarrassed one bit?
True story people.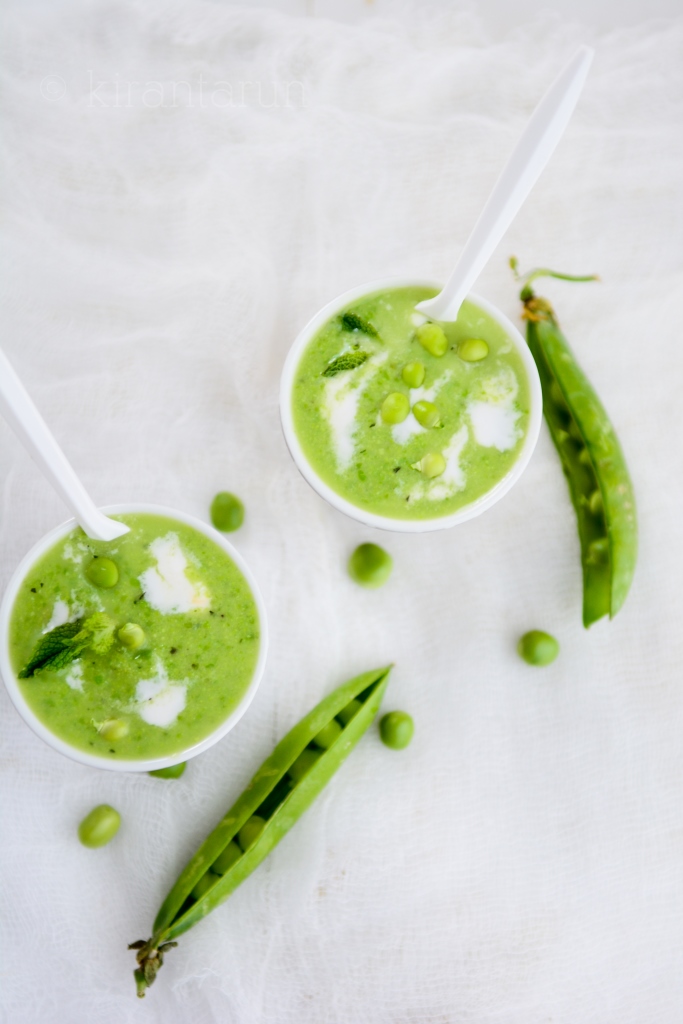 I could easily spend copious amount of time in the produce section of a grocery store or at the farmers market. Its my "therapeutic" playground. The colors of fresh produce draws me in. Meal planning happens instantaneously and almost every single time, I end up spending more than what I initially planned.
Whoopsies!!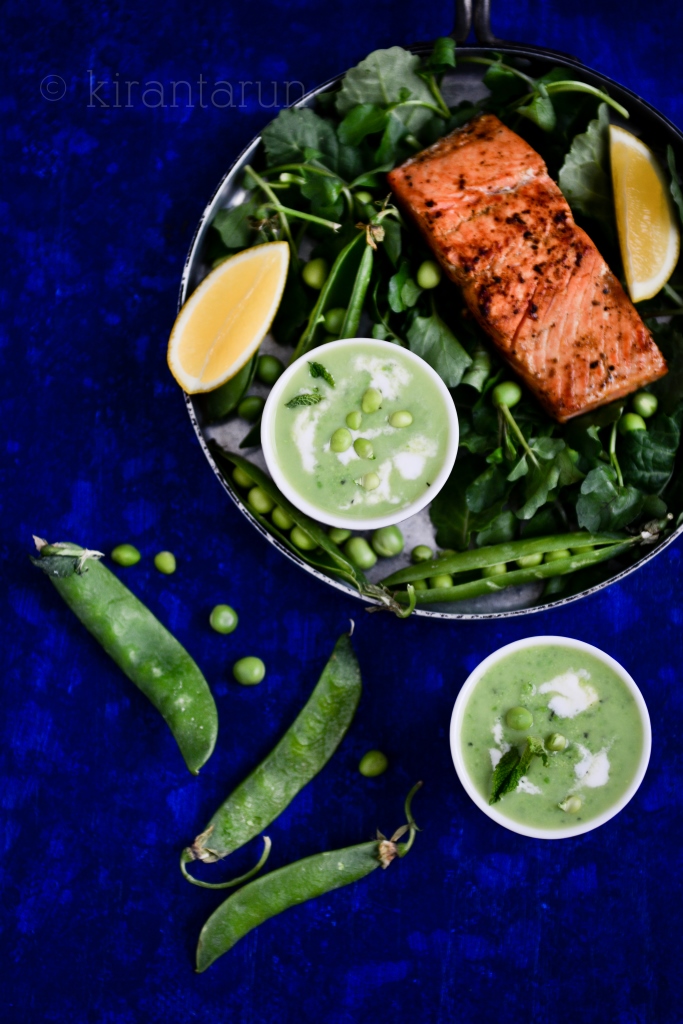 Let's get on with the recipe. I'm done blabbering, at least for now.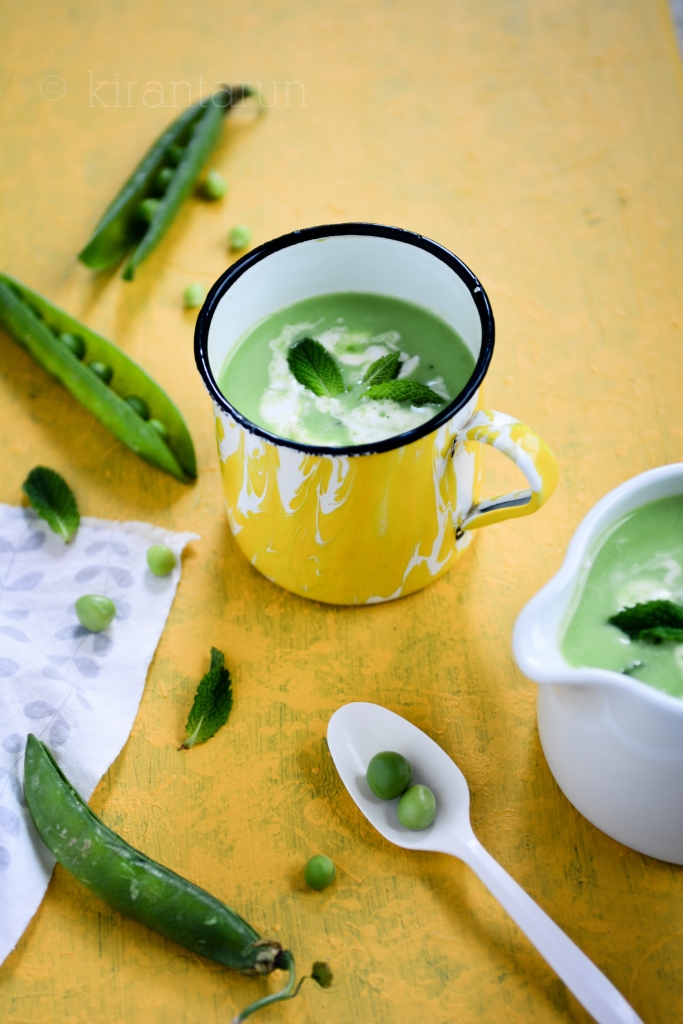 Print This Recipe
Serves 4
Ingredients:
2 cups of peas, shelled
1 tbsp unsalted butter
1 large shallot, minced
1 small potato, peeled & diced
2 garlic cloves, minced
3/4 tsp salt
1/4 tsp black pepper
1 whole sprig of mint, leaves only
2 cups vegetable stock, low sodium
2 tsp fresh lemon juice
optional: thick coconut cream for garnish
Directions:
Heat a deep saucepan on medium. Add 1 tbsp of unsalted butter.
Once butter melts, add minced shallot and diced potato. Fry for 2 minutes or until shallots are translucent. Do not brown shallots or potato.
Sprinkle in minced garlic cloves, salt, black pepper and a spring of fresh mint (leaves only). Cook for a minute before adding fresh peas and vegetable stock.
Cook the soup until stock begins to simmer gently. Remove saucepan from heat, add lemon juice, adjust seasonings and stir to combine.
With a hand-blender/food processor/regular blender, puree the soup until smooth.
Serve immediately, garnished with a drizzle of coconut cream, mint leaves and fresh steamed peas.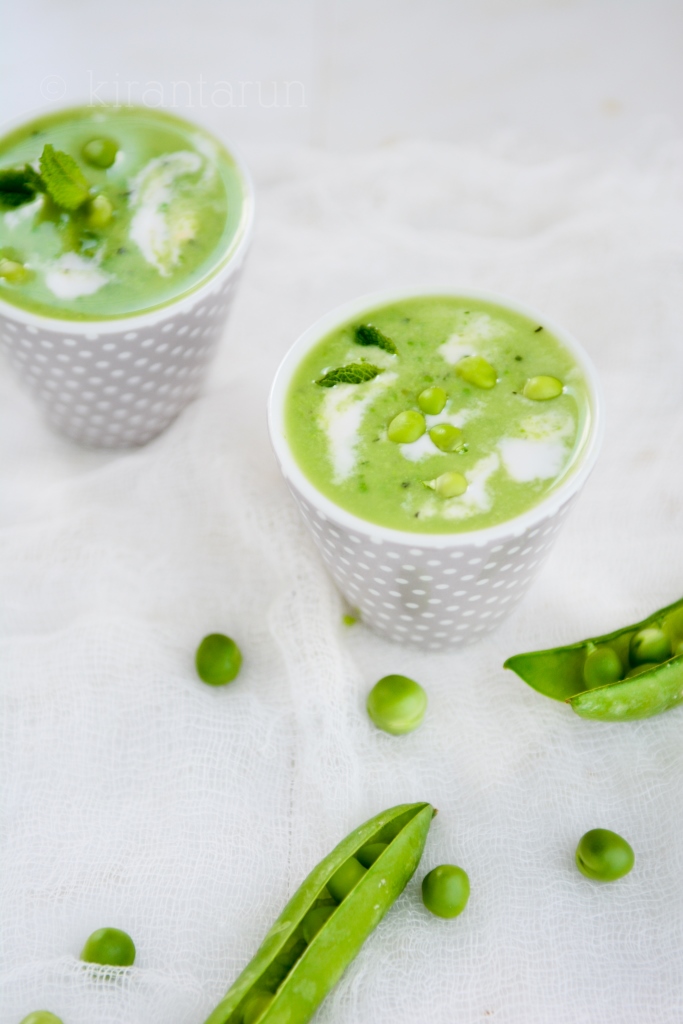 Off to squeal at the possibilities of more fresh peas. Its never enough, so we are savoring it as much as possible!
What are your favorite recipes for peas? Do you stick to your grocery budget while shopping?