G
ood morning from the West coast. It still sounds surreal to be in this time-zone. Believe it or not, we are usually up by 5:30am and out by 9pm.
Gosh, I sound like a grandmother. No pun intended, of course 😉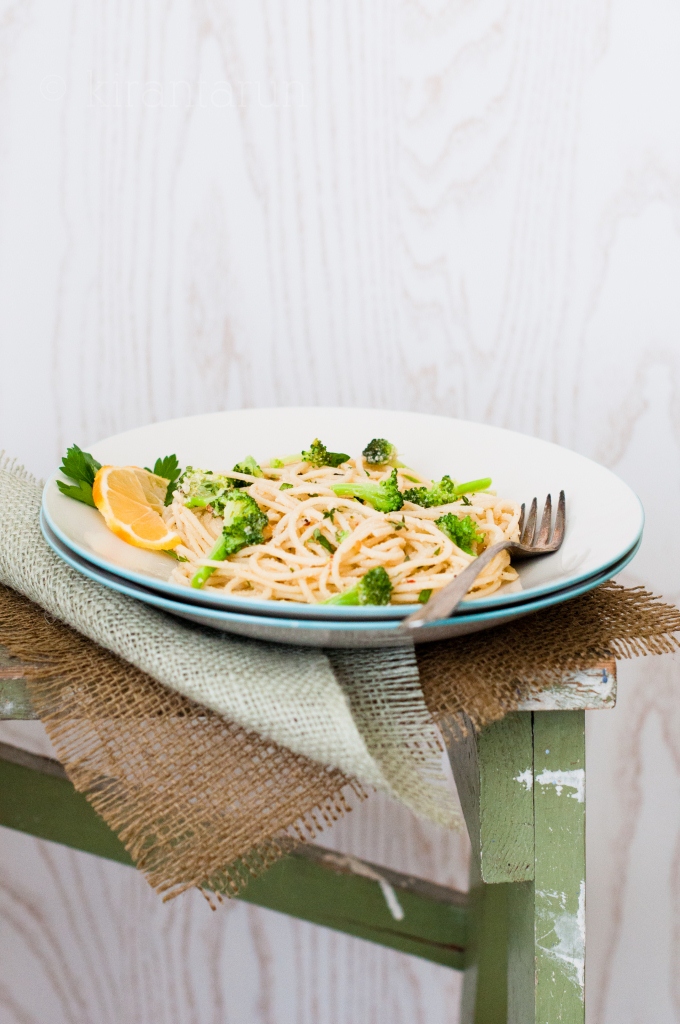 Anyhoo, before the move last week, I had a couple of chores on my to-do list that included a major craving for spaghetti and cleaning out the refrigerator. Best part of all, I only had to feed me.
One person.
So I ventured into the kitchen, peeking my head through the refrigerator for inspirations. It didn't hurt at all, I promise.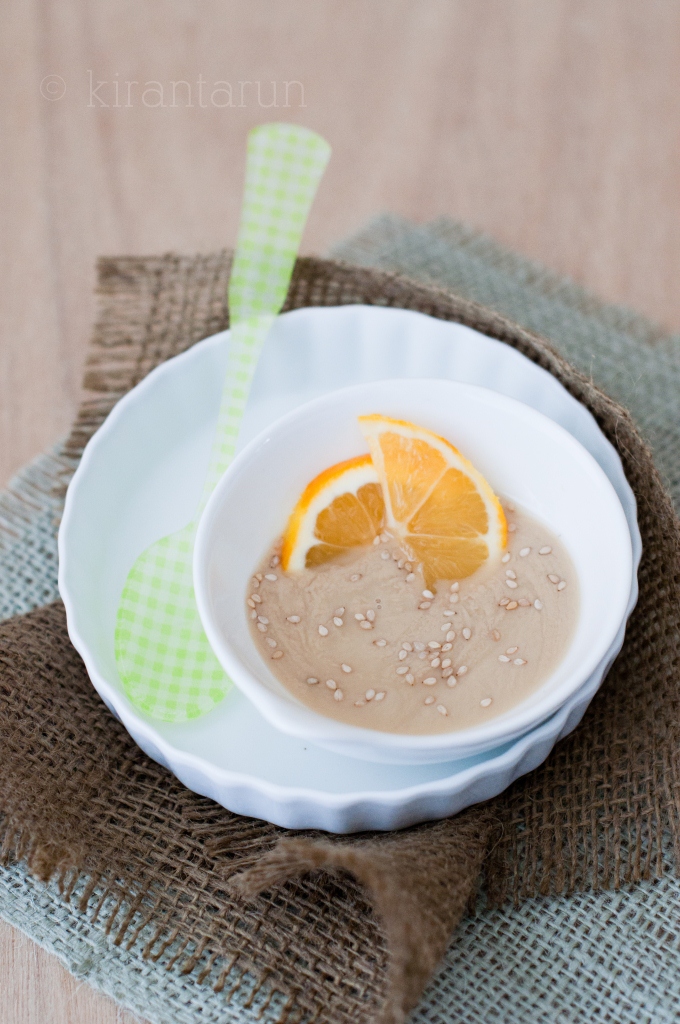 Grabbed a meyer lemon, garlic, some italian parsley, tahini, broccoli florets, leftover vegetable broth and a sprig of fresh thyme. From the pantry, I had some sad spaghetti waiting to be utilize.
I am a sucker for anything and everything spaghetti so this is one of those perfect "one person" meal that you can whip up in no time. Or all the time.
Carbs are good, don't judge.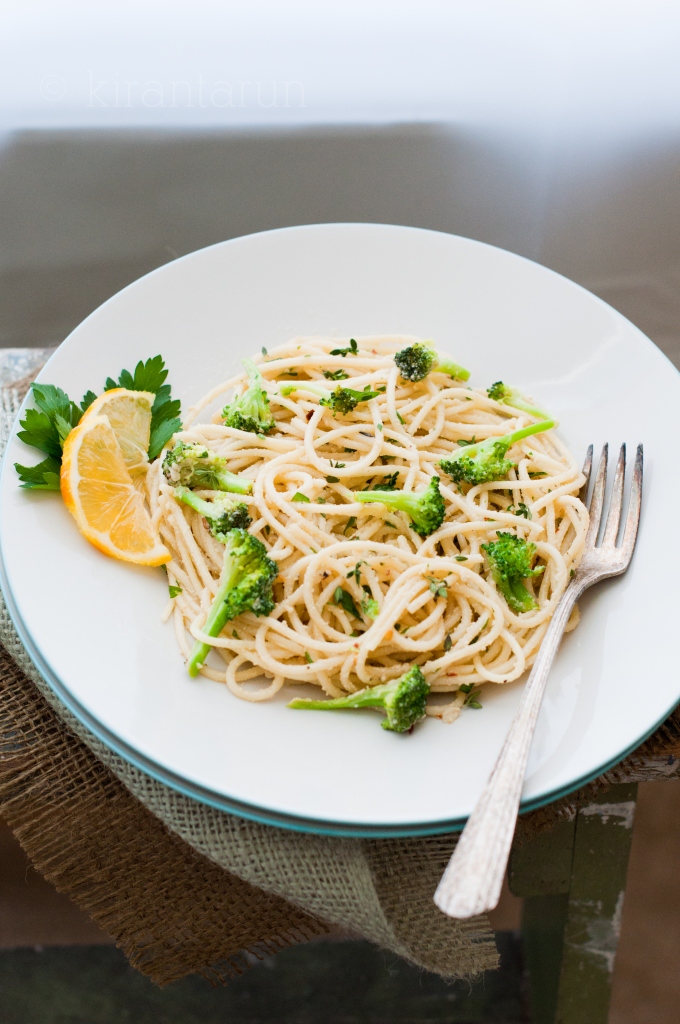 Print This Recipe
Ingredients:
5 oz spaghetti
1 cup broccoli florets
2 tbsp tahini oil
1 garlic, minced
1/2 tsp red pepper flakes
1 heaping tbsp tahini
1/2 tsp salt
1/2 tsp black pepper
1/2 meyer lemon, juiced
1/4 cup vegetable broth.
1 sprig fresh thyme
Garnish: 1 tbsp flat leaf parsley, finely chopped.
Directions:
Cook spaghetti (al-dente) in hot boiling & salted water as per manufacturer's instruction.
Add broccoli florets in a colander. Drain spaghetti over broccoli florets to steam. Set aside.
Heat a medium non-stick skillet on low. Once the pan is heated, add tahini oil.
Sprinkle in minced garlic and red pepper flakes. Fry on very low heat until perfumed.
Add spaghetti, steamed broccoli florets, salt, black pepper & tahini. Stir to combine.
Increase heat to medium, drizzle some meyer lemon juice and vegetable broth. Cook for 1 minute and sprinkle some fresh thyme just before plating.
Remove from heat and serve immediately with some meyer lemon wedges and finely chopped flat leaf parsley.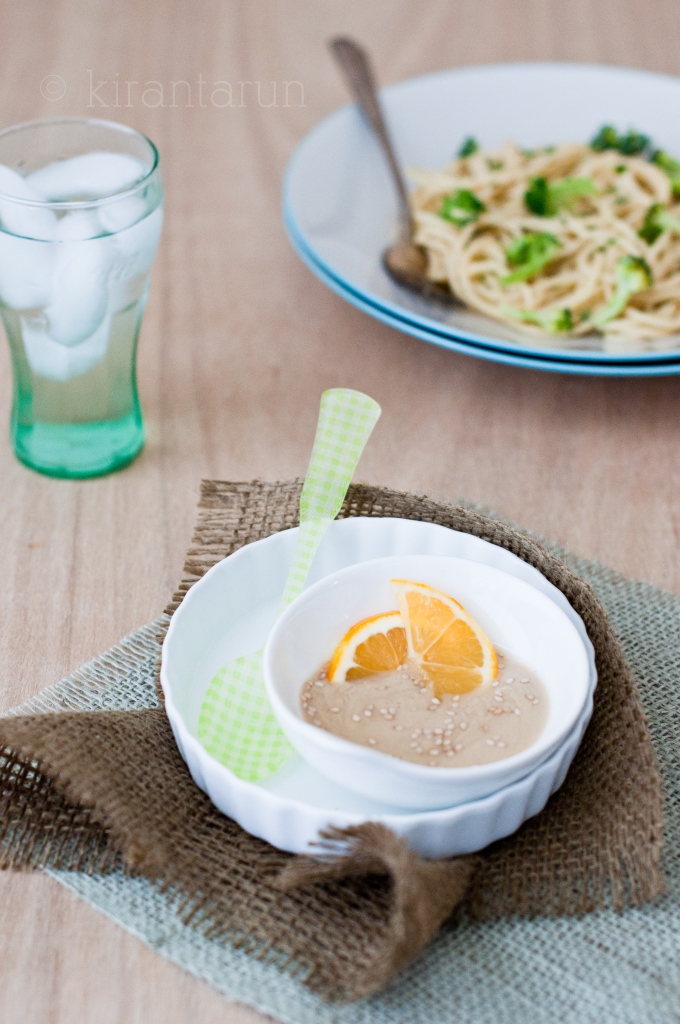 Off to tackle more on my to-do lists, that unfortunately doesn't include this easy and yummy spaghetti. Happy Cinco de Mayo & have a great weekend, friends 🙂
Anything delicious on your to-do list today? 🙂