H
appy Tuesday!!
Wow, it was a whirlwind weekend attending Food Blog Forum courtesy of Walt Disney World and many other wonderful sponsors that I can't wait to work with in the future.
There's so much to share, but thought to just soak it all in with a glass or two of meyer lemon, blood orange with mint spritzer, reading Joy the Baker's beautiful cookbook.
3 lucky readers would get a chance to win Joy's cookbook, so read on!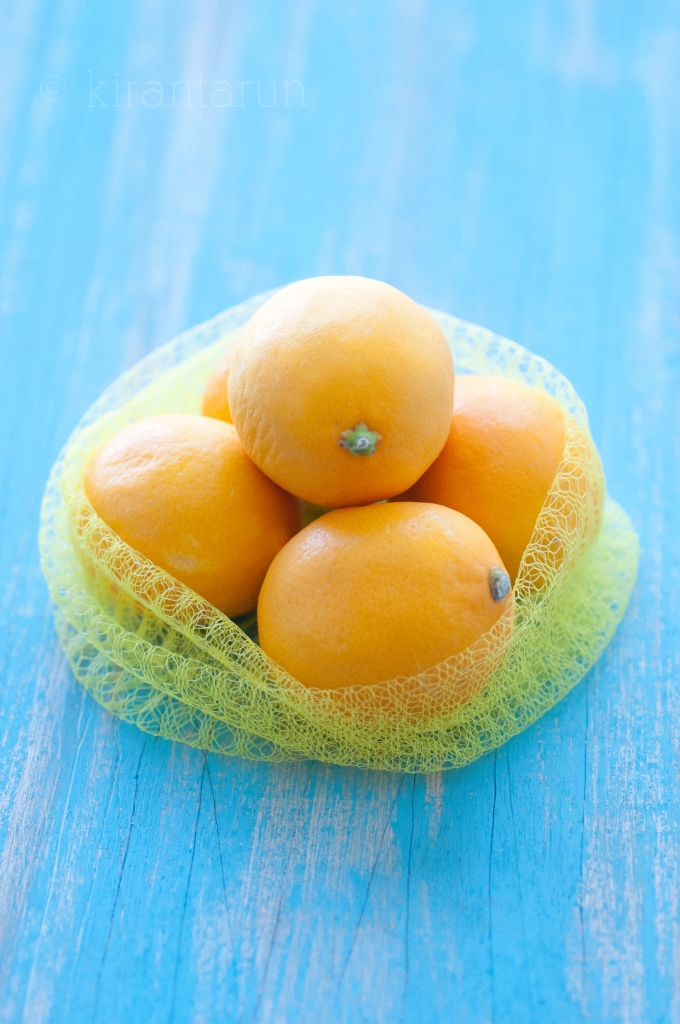 Ever since the blogging world had their chance of showcasing meyer lemon recipes, I'd on the other hand was mad at my local grocery store. Every single visit to them was a nightmare. I couldn't get my hands on meyer lemons.
Can it get anymore worse? Yes. We've never tasted meyer lemons before, so the curiosity was literally testing my patience.
After endless scouring, we found these babies at Whole Foods — gotta love WF for versatility in the produce department.
Now, enough of me complaining. While I sip and browse through Joy's beautiful cookbook, care to join in the fun with a glass or two? Go make this now, I'll wait 🙂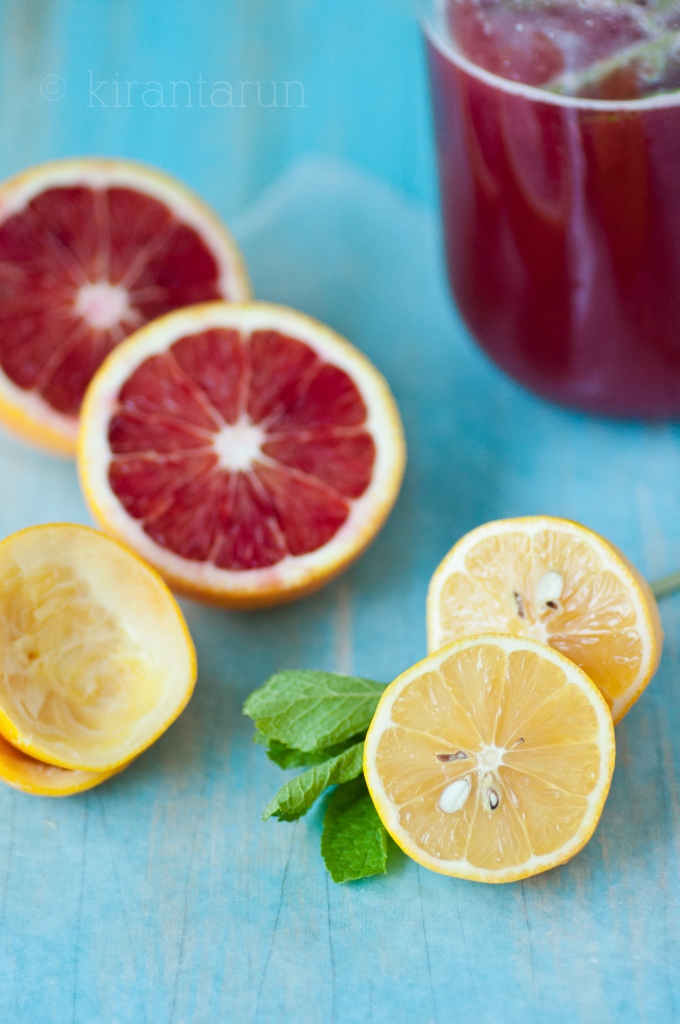 Print This Recipe
Ingredients:
[Makes 3 servings]
2 meyer lemons, juiced
1 blood orange, juiced
1 can of ginger ale
2 heaping tbsp honey
a few sprigs of mint
some ice cubes
Directions:
Chill serving glasses ahead, in the refrigerator.
To prep, add juiced meyer lemons + blood orange with honey and mint in a small pitcher. Mix and muddle everything to combine.
Gently stream ginger ale into the pitcher. Stir gently to combine.
Add a few ice cubes in the chilled serving glasses. Top it with spritzer and garnish with some fresh mint leaves & thinly sliced meyer lemons.

Cheers!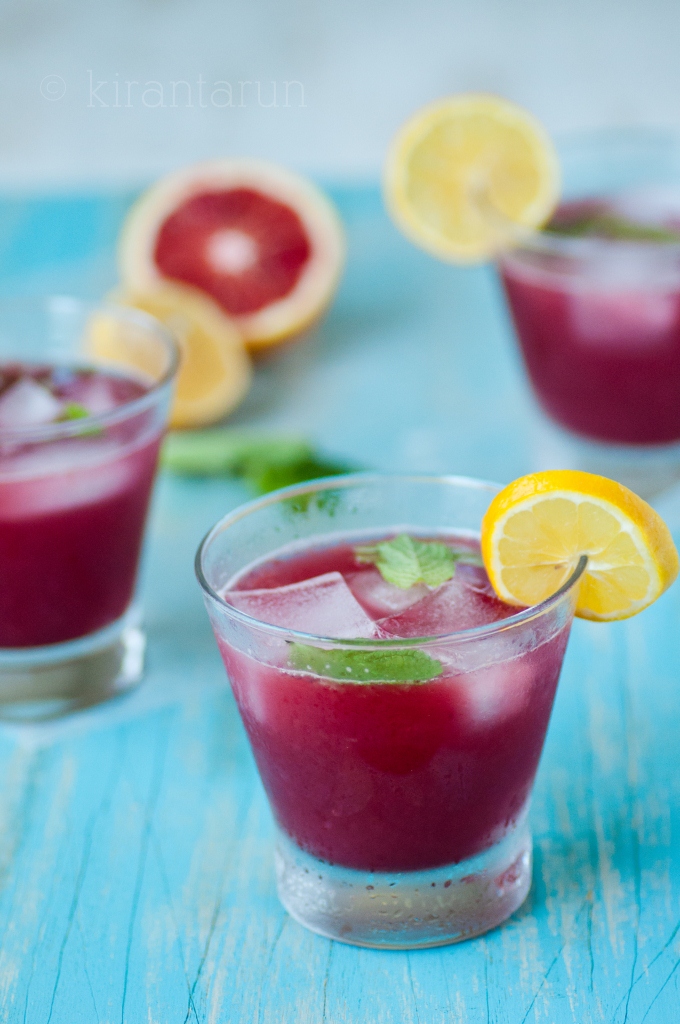 Are you back with a pitcher and a glass in your hand? What's only missing is Joy's Cookbook, right? Not to worry my friends, read on…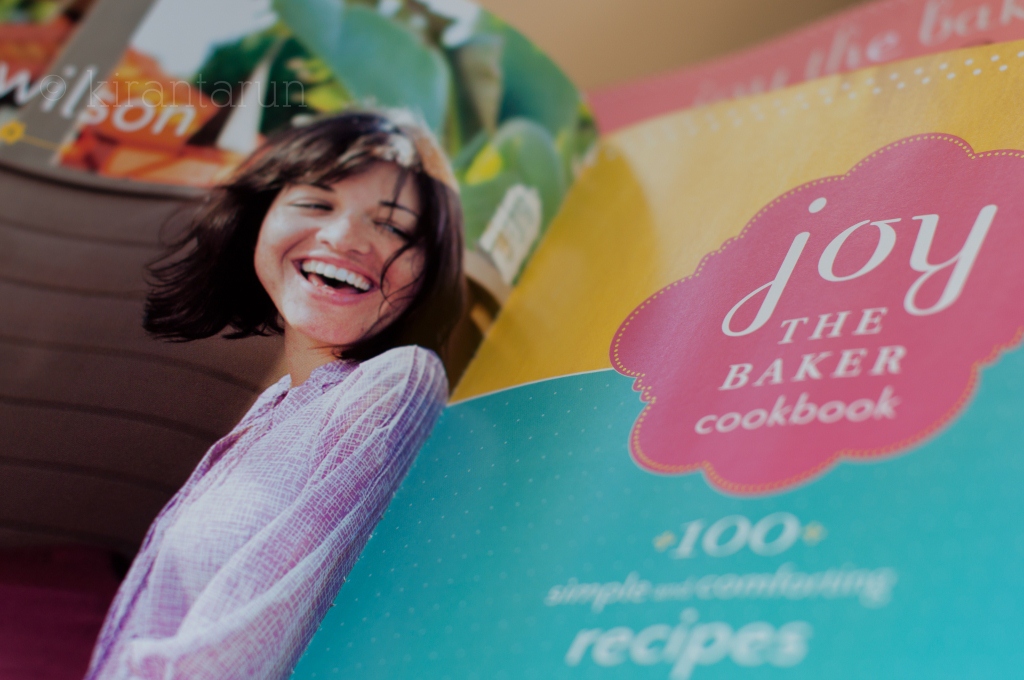 Before I give more details on the cookbook giveaway, can we all just give Joy a round of applause?!? What an amazing journey she's had and I couldn't be more thrilled when she announced a cookbook deal.
Well, it was about time, no? 😉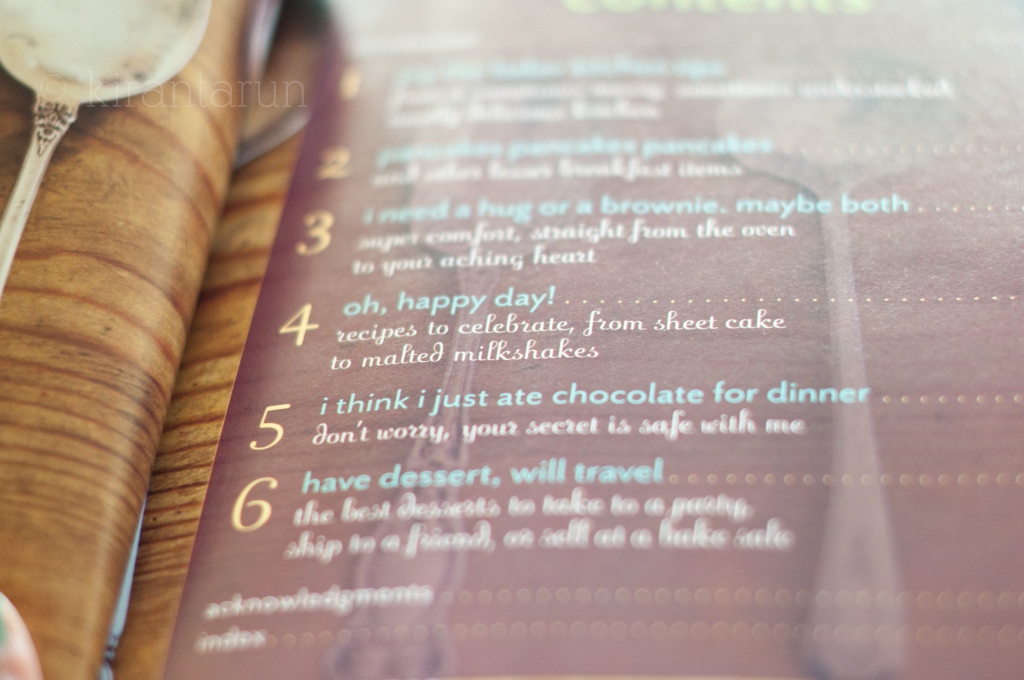 If you've never came across Joy's blog, you must now. She is such an inspiring blogger with so much sense of humor I feel we are somehow related from previous lives.
Her cookbook, "100 Simple and Comforting Recipes", truly reflects her personality, witty and writing skills from her blog. Truly love that she'd reflected her blog into this cookbook!
I mean, just look at the content and page titles. Who does that at all, right? 😀
Hope to meet you someday, Joy and congratulations on the success of your beautiful, thoughtful and scrumptious looking recipes. Can't wait to experiment in the kitchen!
ps: Any chance of visiting Orlando, FL on your cookbook tour? 😉 No harm in asking, I hope!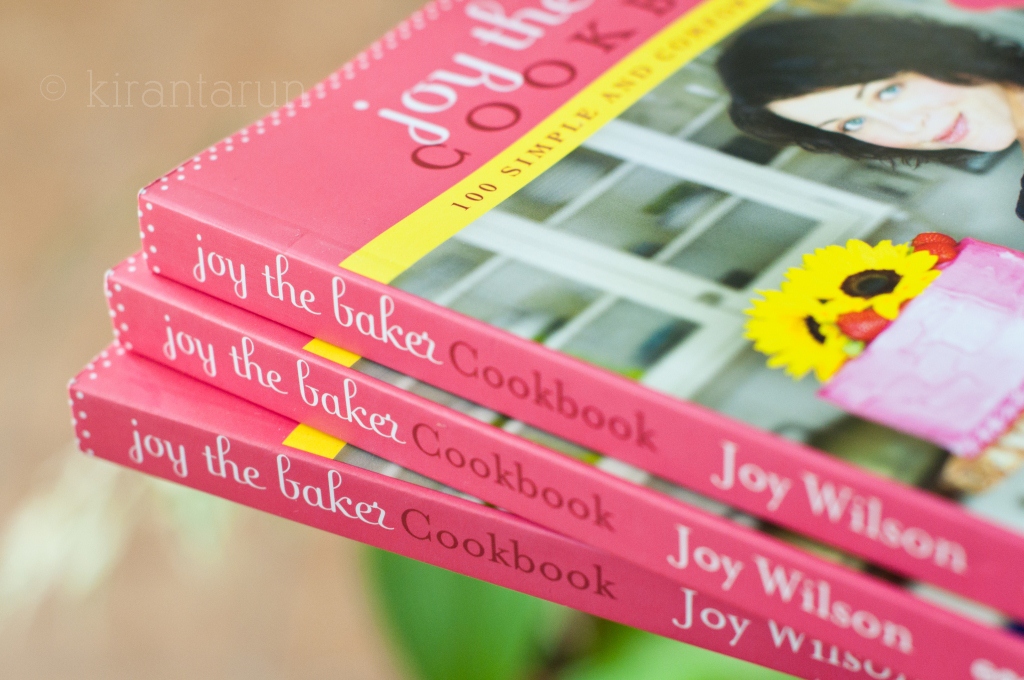 Giveaway!
Joy's publisher, Hyperion has kindly provided 3 cookbooks for 3 winners. How cool is that? Awesomesauce!
How to Win?
Here's the nitty-gritty details on ways to enter this giveaway. Did I just say "ways"? Heck, yes!
LEAVE a comment telling me, "What do you love slurping while enjoying spring?"

LIKE us on Facebook.
FOLLOW us on Pinterest.
FOLLOW us on Twitter and Tweet or ReTweet the following message:
Win @JoytheBaker cookbook on 100 Simple & Comforting Recipes courtesy of @Hyperionvoice. Follow @Kiran_ & RT http://bit.ly/GDfFNU #giveaway
Giveaway details
Giveaway is open to anyone from around the world!
Entries are acceptable from the time this post is published & ends on Monday, March 26th 2012 @ 23:59:59 pm ET.
Winners would be announced on Tuesday's post, March 27th 2012.
For each entry, leave me additional comments letting me know you've done so.
Winners would be selected by Random.org, not me.
This giveaway is sponsored by Hyperion and postage by yours truly.
Good luck!
__________________________________________
I received a complimentary copy of 100 Simple and Comforting Recipes for review. In no way I was compensated for this post. Read my disclosure policy for more details on my role as a food blogger.