Makes 4 shots
Ingredients:
1 oz creme de menthe
1 oz irish cream liquor (i used Kerrygold)
1 oz vanilla flavored vodka
1 oz milk or half & half
some ice
garnish: whipped cream, sugar sprinkles, fresh mint leaves
Directions:
Add creme de menthe, irish cream, vanilla flavored vodka and half & half into a shaker. Top with ice and shake well.
Strain into tiny shot glasses. Garnish with whipped cream, sprinkles and mint. Cheers!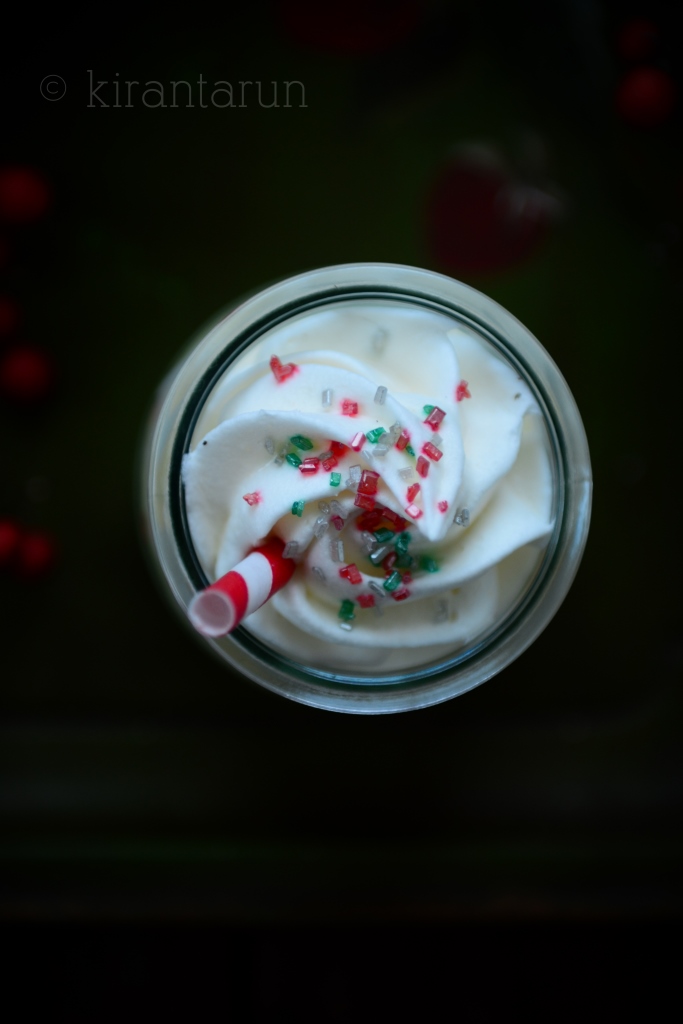 Cheers! Have a SAFE AND MERRY CHRISTMAS with your loved ones 🙂
What is your favorite boozy holiday beverage?