H
i from across many seas!! From the land where I was born and brought up. From where the memories of childhood seems to linger, timeless.
A home away, with familiarity.
Being offline for a few days now is definitely a mind and body refresher. Everyone ought to be offline every now and then. Technology has definitely taken over our lives.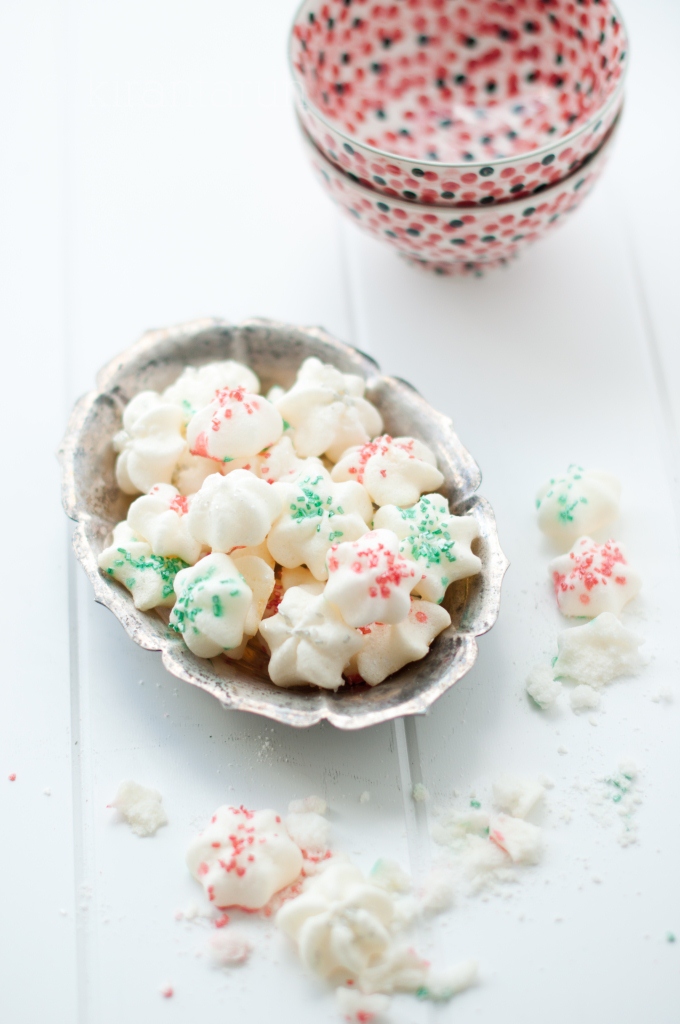 It's almost cliche to talk about the weather, but you know what stunts me?
The thick humidity that blankets the atmosphere here simply reminds me of Florida.
Its not a coincidence that I'm currently sporting a "big" hair, the traffic on road is horrendously loud, and the air has a whiff of street foods that I cannot wait to gobble my heart out.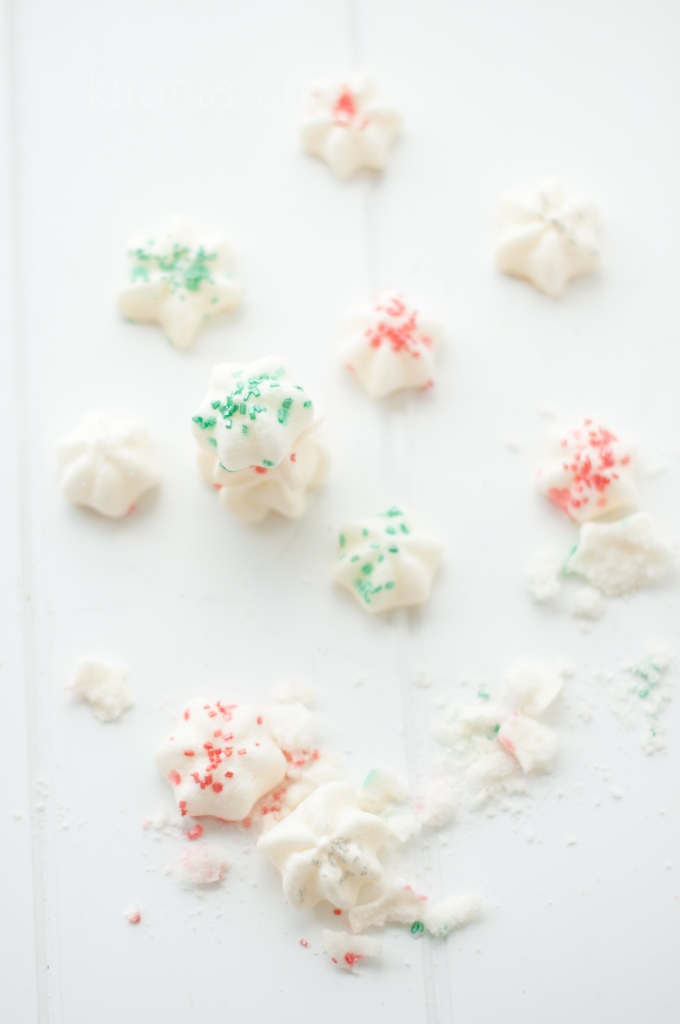 While I enjoy my mom's cup of masala tea (it's never the same whenever I make it), here's a festive meringue cookie recipe for the holidays.
A cookie cannot be simpler than this.
It's so easy to prepare, but it takes a little patience to bake.
There's a catch to everything in life. Always be prepared 😉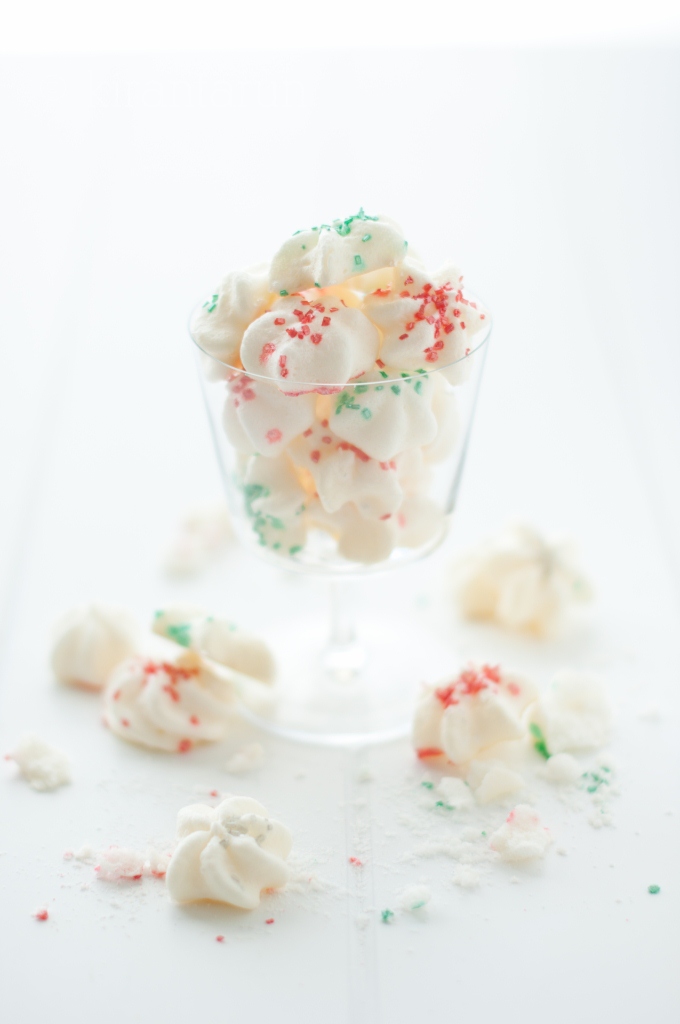 If you believe patience is virtue, than this cookie recipe is for you. Or add it to your Christmas tree this year — edible ornaments are so underrated.
Though I won't be able to guarantee how long it would last on your tree.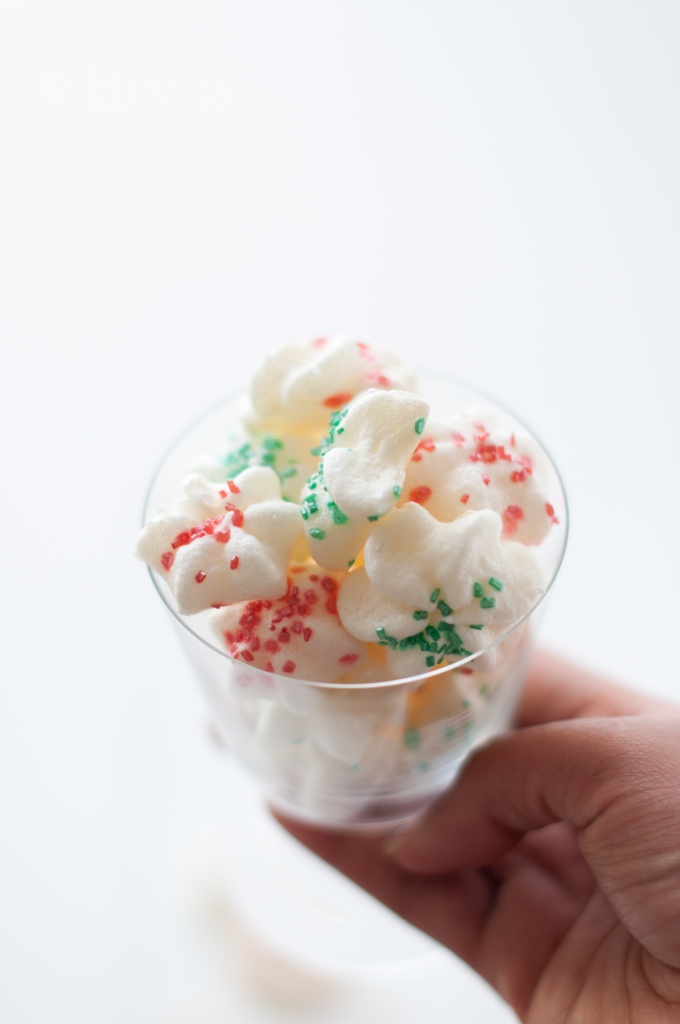 Print This Recipe
Adapted from Joyofbaking
Ingredients:
4 small egg whites
1/4 tsp cream of tartar
3/4 cup superfine sugar
Garnish: colorful sugar crystals
Directions:
Preheat oven to 200F. Line baking sheets with parchment paper.
Using a whisk attachment in a stand or hand mixer, add 4 small egg whites and beat on low for a minute or until foamy.
Sprinkle in cream of tartar and beat for a minute.
While mixer is on, gradually add superfine sugar. Increase mixer speed to medium-high and continue to beat until meringue holds very stiff peaks.
Add vanilla extract and beat to incorporate.
Transfer the meringue in a pastry bag fitted with star tip. Pipe meringue in any shapes or size as fast as possible. Sprinkle the top with some colored sugar crystals or nuts.
Bake meringue for approximately 1 hour and 10 minutes, rotating the baking sheets to ensure even baking.
The meringues are done when its pale in color and fairly crisp.
Remove meringues to completely cool before transferring into an airtight container. *
*It is ESSENTIAL to store cooled meringues immediately in an airtight container. Otherwise, it will be rendered uneatable.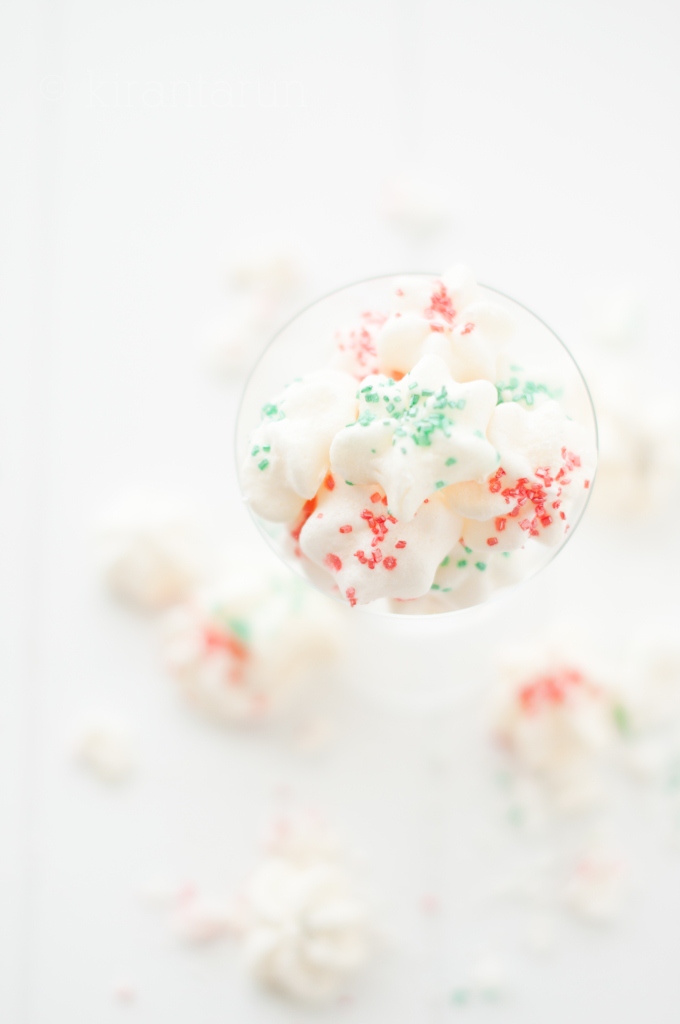 Let's talk about your holiday plans. What are you up to this season?
Off to convince my mom to hand over decades of recipe clippings she has, hidden away from me 😉